Harvesting Wild Mushrooms at Parador Gredos
As the weather cools and summer gives way to autumn, mushrooms are beginning to sprout in Spain's Sierra de Gredos, a mountain range that stretches out over 110 kilometres of the centre of the country. The fleshy fungi will soon cover the ground, waiting to be plucked, cooked and eaten.
Some mushrooms are delicious, whilst others are deadly, and it takes a fair amount of education to learn which is which. If you are interested in mushroom harvest and simply sampling the local fungal fare, make sure that you visit Parador Gredos.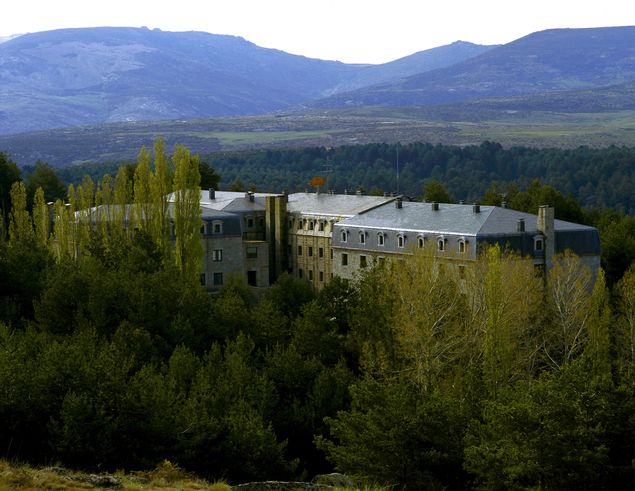 Parador Gredos
Sierra de Gredos mushrooms
Spain is home to thousands of species of fungi of all shapes, sizes and colours, but only a portion are edible mushrooms. In order to know if a mushroom is safe to eat, it's important to thoroughly inspect and identify the mushrooms that you pick. To this end, you should look closely at the various parts of the mushroom, starting at the top with the cap and working downwards to the gills, ring, stem, volva and mycelium. Amateur mushroom hunters should always bring along an expert because many species look alike.
In the Sierra de Gredos, you can find porcini - compact mushrooms with large brown caps and stout stems that grow throughout Europe, Asia and North America. Various desert truffles, a lumpy type of fungi that grows underground with a fruity and pleasant taste, also sprout in the Sierra.
The Saffron milk cap, a deep orange mushroom with a depressed cap, is very popular in Spanish cuisine for its slightly crunchy texture and nutty flavour. It is found throughout Spain in pine forests including the Sierra. The common morel, a fungus with a creamy brown, honeycomb-like cap, also grows in the Sierra and is highly prized in gourmet cooking.
Parador Gredos
To celebrate the harvest season, luxury hotel Parador Gredos has put together a special mushroom-themed set menu for October and November packed with many delicious dishes that feature the locally grown treats. Besides the menu of the day, the Parador also offers many culinary creations containing local mushrooms as part of its à la carte selection.
Check the rooms with a terrace
For those who want to learn more about the area's bounty of fungus, the hotel also has beginner's courses in mycology, the study of mushrooms. During the two-day weekend courses taught in Spanish, experts will take guests out into the fields around the hotel to study the fungi.
With a belly full of mushrooms, you can relax at the Parador and take in its stunning views of the Gredos mountain range, the Valley of Tormes, and the mountain ranges of Piedrahita and Béjar. Visitors can enjoy this scenery thanks to its location on El Alto del Risquillo. In addition to these spectacular vistas, the Parador offers fantastic opportunities for outdoor activities such as mountain biking, fishing, hiking, horseback riding and mountain climbing.
Which type of mushroom do you think you will try first at Parador Gredos?