Golf Season Isn't Over By a Long Shot
While the vintage breath of autumn colours the northern regions of Europe, Spain still reflects the fixed gaze of spring, and in the middle of this foliage, golf is in its ripened course. It is no surprise that Spain is Europe's most popular golf destination!
Spain's sunny weather attracts golfers from all over Europe to practice their swing. UK golf architect Robert Trent Jones recognized the potential for golf courses in Spain and built four courses in Marbella. While you're here, check out golf history in Huelva where English engineers introduced the sport to Spain for the first time so that they could get a taste of home.
From July through December, Parador Ferrol offers access to the brilliant tour de force Miño Golf Course, just 19 minutes away from the luxury hotel. Club de Golf de Miño includes a golf school for novices, so both beginners and advanced players can come to improve their swing.
The Miño Golf Course
The 18 holes (par 71) on the magnificent green are surrounded by man-made lakes and sturdy Galician trees and other plant life that offer shade from the hot Spanish sun.
Throughout the course, there are varying shots. Some holes allow for direct shots on flat terrain, which are usually quite swift. Other shots require more precision and strategy over the unstable foothold of the rolling ball, brushing through water and sand bunker obstacles.
The serene course opened in 2007 as the crowning achievement of designer Francisco Lopez Segalés. The cunningly modelled landscape is artistic greenery; nature herself couldn't be prouder of his work. Over 5,690 metres long, Lopez did a fantastic job.
Parador Ferrol
After a morning on the course, Parador Ferrol wants to offer you its Galician hospitality. In the hotel's restaurant, the chef recommends indulging in typical cuisine of the region such as squid in a paprika sauce, monkfish, and a soup named after the town: Ferrol soup, a type of fish stew.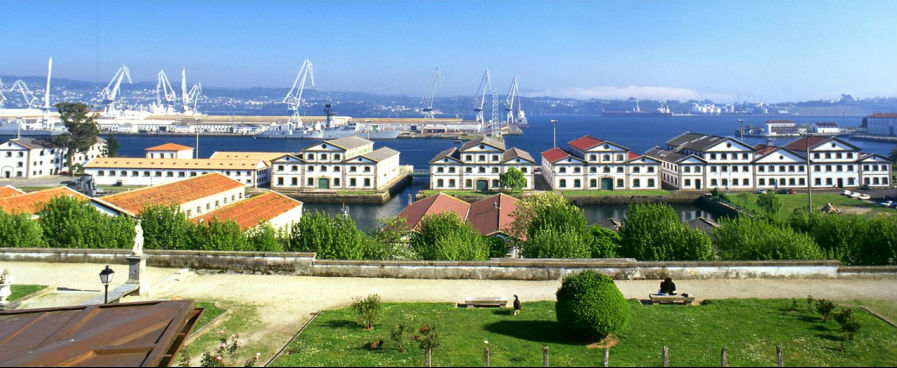 Parador Ferrol
On the northern seaside, the hotel flaunts its heritage with nautical décor. You can find old world maps and sailing instruments placed around the lobby and common areas, and the old boat lanterns light your way as you climb the main staircase!
There are plenty of activities in the area for the days you choose not to play golf. Other than the beach, there are historical monasteries and museums to browse through.
So what are you waiting for? Tailor your experience by viewing the various golf packages that Parador Ferrol has to offer.