A Delicious Guide to Spanish Sausage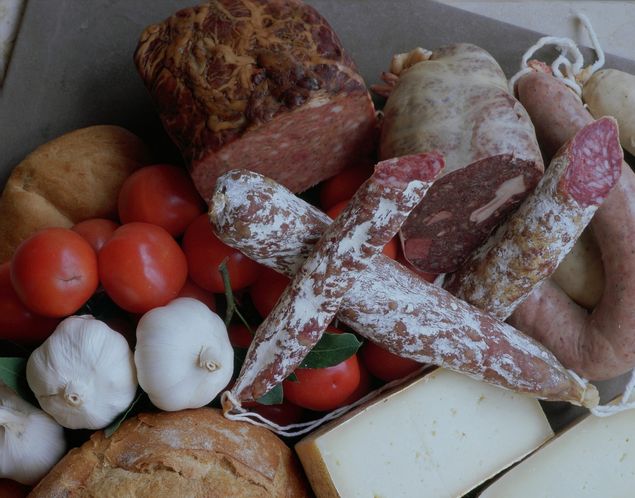 In a country known for its salted cured meats, sausage is no laughing matter. Chorizo from La Rioja, chistorra from Navarre, morcilla from Burgos and salchichón from Ávila are only a few examples of the many excellent varieties of sausage in Spain.

Want to have a taste of this delicious subsection of Spanish cuisine? Look no further than Paradores luxury hotels in Spain, whose world-class restaurants will serve up whichever Spanish sausage you are craving.

Savory chorizo and spicy chistorra

La Rioja is known the world over for its exceptional wines, but the region has also made a name for itself as the home of Riojan chorizo, a unique variation that has a strong red colour and an aromatic and well-spiced flavour. This sausage is relatively thin and contains hints of garlic amongst the paprika. Try this chorizo for yourself at Parador Calahorra accompanied by local Rioja wine before settling down to a dish of local cod with potatoes and piquillo peppers or roasted deer loin.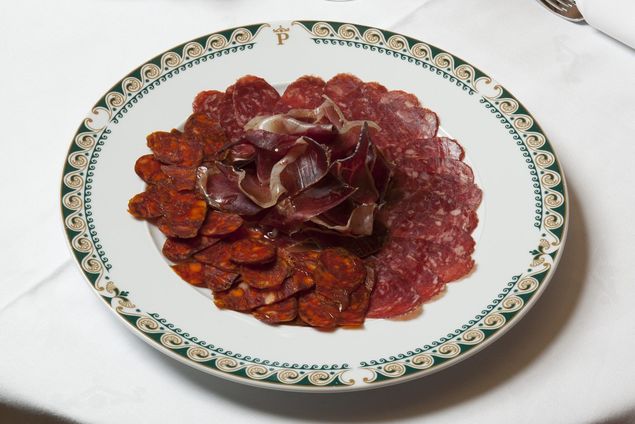 Slightly to the north in Navarre, chistorra is the preferred sausage. Made of freshly-diced pork, garlic and paprika, this red sausage is served both fried and roasted. Chistorra is known for being cured in a very brief period of time - generally only 24 hours - and packed much thinner than chorizo.

Parador Olite, a magnificent palace and castle, is an ideal place to have sample chistorra. How you eat it is up to you. Some prefer to have it with fried eggs and potatoes, while others take it as a tapa with a beer or a fine local rosé. If you're heading out on a hike, ask for a traditional bocadillo de txitorra, or a chistorra sandwich,which will keep your belly content along the trek.

Hearty morcilla and historic salchichón

Practically a legacy sausage, morcilla de Burgos (or Burgos blood sausage) is one of the most respected dishes in Castile y León, steeped in the area's rich farming tradition. This sausage is made from pork, blood, lard and rice as well as salt, pepper, paprika and oregano. Enjoy it as it is typically served, fried and in small medallions, or as a sandwich at Parador Lerma.

Further south is Ávila, the land of salchichón. This cured sausage traces its history back to Greek times, although the Romans introduced it to the Iberian Peninsula back when Spain was the imperial province of Hispania. Pork meat, some hints of bacon, salt and a wide variety of spices come together in this delicious mix, which is left to settle for 24 hours prior to being packed and either smoked or dried over the course of several days.


Traditional salchichón de Ávila is notable because it is prepared with the meat of Ibérico pigs, along with black pepper, salt and oregano. This is hearty stock, perfect after a long morning exploring the city. You're sure to find salchichón on the menu at Parador Ávila.

Interested in tasting Spanish sausage for yourself? Contact Paradores today.