Day Trips to Madrid's Neighbouring Cities
If your upcoming holiday in Spain features a visit to Madrid, keep in mind that the region has far more than just what the Spanish capital itself has to offer. The Prado Museum and the Parque del Retiro are delightful, of course, but why not explore classic Chinchón, discover Cuenca's Hanging Houses, fall in love at Segovia's Alcázar, or lose yourself in Toledo's winding streets?
Make sure that you fill your visit of a myriad of experiences by exploring the many dazzling cities located near Madrid... with stays at the exceptional Paradores' luxury and historic hotels in the area in order to ensure a flawless escape!
A stone's throw away
Charming Chinchón is a popular daytrip destination for those staying in Madrid due to its geographic proximity to, yet visual distinction from, the Spanish capital. A classic Castilian provincial town, it features a special 'Old Spain' vibe most exemplified by its Plaza Mayor, an ideal spot to enjoy a drink in the sun. Parador Chinchón is a perfect place to stay while here, set within a former Augustinian monastery with elegant gardens that will fill you with an overwhelming sense of peace.
Book now at Parador de Chinchón
Parador Chinchón is a charming escape from the busy city
Another option is to head to Cuenca, a short train ride away from Madrid, where you can view the famed Hanging Houses -perched for centuries above the city's iconic gorge- from Parador Cuenca's exceptional terrace. Use the hotel -a former convent- as your base for discovering this amazing city on a hill, full of countless churches and noble homes.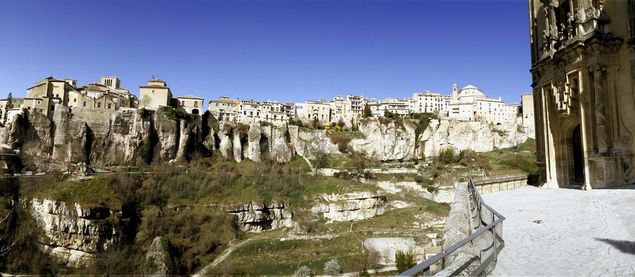 Take in the stunning Hanging Houses from Parador Cuenca
A day trip for every taste
If romance is on your agenda, make sure that you visit Segovia, one of the most beautiful of Madrid's immediate neighbours. Fall in love before its iconic Alcázar palace fortress -which inspired Disney's Sleeping Beauty castle- or stroll about the Roman Aqueduct, with comfort ensured at nearby Parador Segovia, our outpost in this UNESCO World Heritage City.
Book now at Parador de Segovia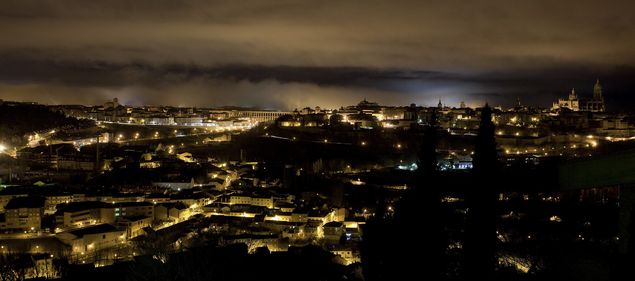 The view from Parador Segovia at night
If you want to reconnect with the past, visit Toledo, connected to Madrid by high-speed rail. The medieval city -once Spain's imperial capital- is full of stunning churches, soaring spires, and possesses an exceptional collection of works by famous native son El Greco. In the evening, sit back and watch the sun set over the city's iconic skyline from your perch at Parador Toledo.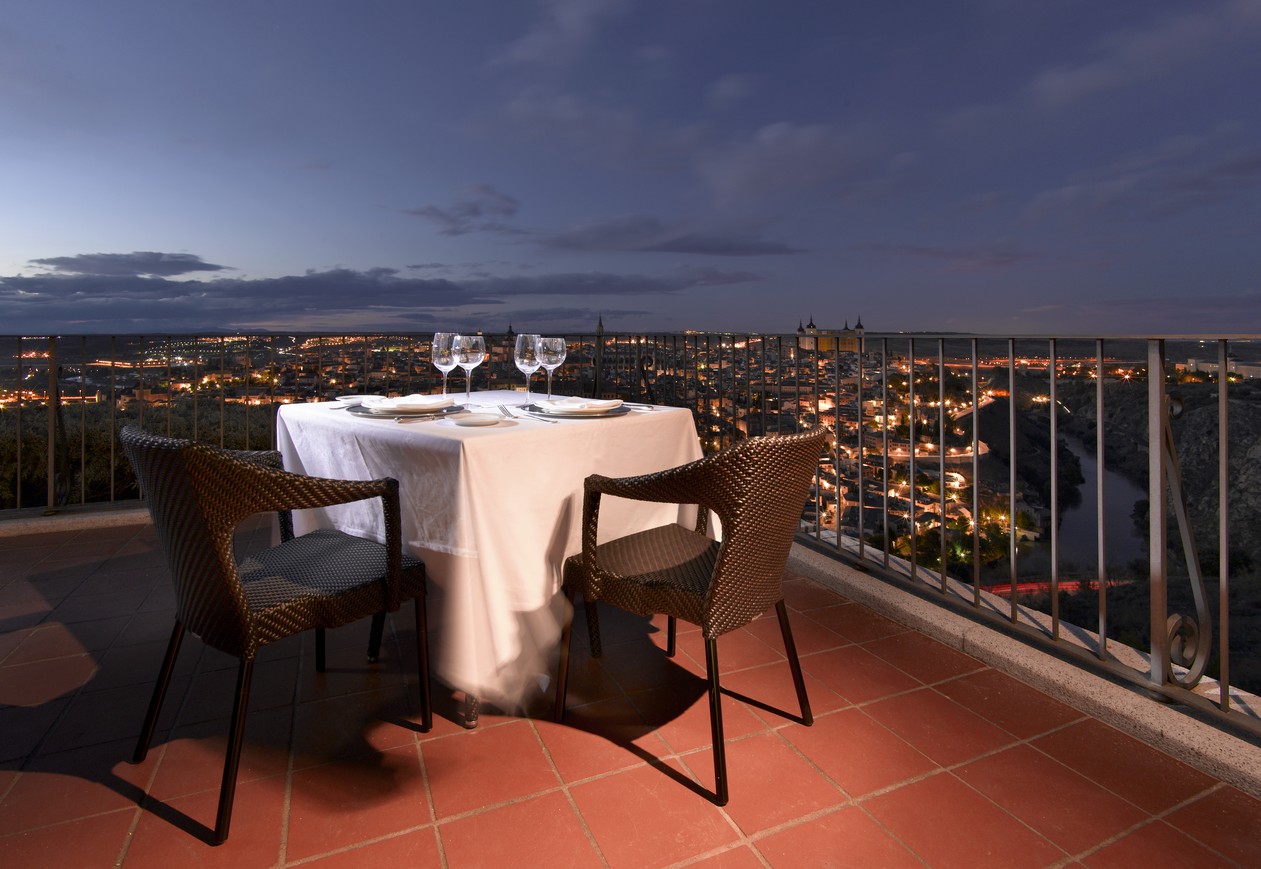 Relax on the beautiful terrace at Parador Toledo
Ready to discover the best that Madrid's surroundings have to offer? Contact Paradores Chinchón, Cuenca, Segovia and Toledo to book your visit today!