A Cheese-Lover's Guide to Spain's North Atlantic Coast
There's more to Spanish cheeses than classic Manchego: as delicious as the Castilian staple might be, northern Spain is the home of some of Europe's finest quesos.
Take advantage of your upcoming holiday in Spain to discover them in style at the exceptional Paradores' luxury and historic hotels in Cantabria, Asturias and Galicia.
Cantabria's quesos
The northern Autonomous Community of Cantabria is home to soaring peaks, verdant valleys, dramatic coastal scenes... and exceptional cheeses! The most well-known is Queso de Nata de Cantabria, or Cantabrian cream cheese, which is made with the milk of the region's Friesian cows. Buttery yet slightly acidic, this is a creamy, beige cheese, ideal for eating on bread or with nuts.
Book now at Parador de Santillana del Mar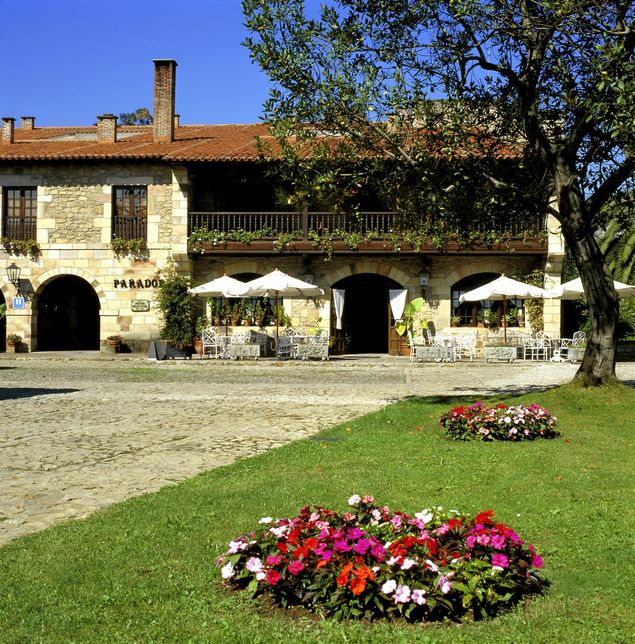 Parador Santillana del Mar is the perfect location to try some tasty cheese!
Another local classic is Queso Picón Bejes-Trevison, a blue cheese from the Liébana Valley. Made of cows', goats' and sheep's milk, its sharp, slightly spicy flavour is a welcome surprise when it makes its appearance on the cheese plate. Enjoy both Queso de Nata and Picón Bejes-Treviso at your leisure at Parador Santillana del Mar, in the very heart of Cantabria.
Northern wonders
One of northern Spain's stand-out cheeses is undoubtedly Queso de Cabrales, made in Asturias' Picos de Europa mountain range. Produced with goats and / or sheep's milk, this blue cheese is strong and has a bit of a spicy kick. Parador Cangas de Onís, set within the stunning San Pedro de Villanueva Monastery, is located just half an hour from the town of Cabrales, where you can sample this delicious cheese to your heart's content.
Book now at Parador de Cangas de Onís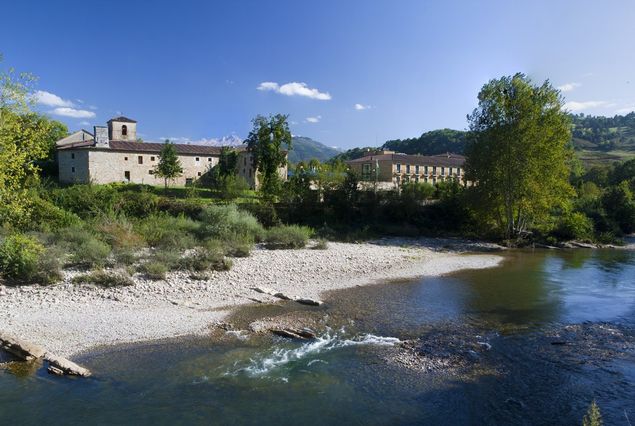 Looking to sample fine, Asturian cheese? Head to Parador Cangas de Onís
Another famous Asturian cheese is Queso Casín, which is made from unpasteurised Asturian cows' milk. Traditionally produced in the area around scenic Redes Natural Park, this cheese is available in a number of variations (hard, semi-hard, cured, semi-cured), but is traditionally shaped like a cone. With its thick, dairy flavour, it lingers on the palate and is a popular local product which can also be found near Parador Cangas de Onís. Finally, another delicious cheese that you can try at this Parador is Queso Gamoneu, a cheese unique to the area that is, in some cases, cured within ancient caves!
To the west, Galicia is home to Queso San Simón, a delicately smoked cheese which you can try at Parador Vilalba, a majestic hotel set around a medieval defence tower. This is a versatile cheese which you can enjoy at any time of the day at the Enxebre de Vilalba, where this smoky cheese can be savoured with a variety of dishes and forms a part of the breakfast buffet - a great way to start the day!
Book now at Parador de Vilalba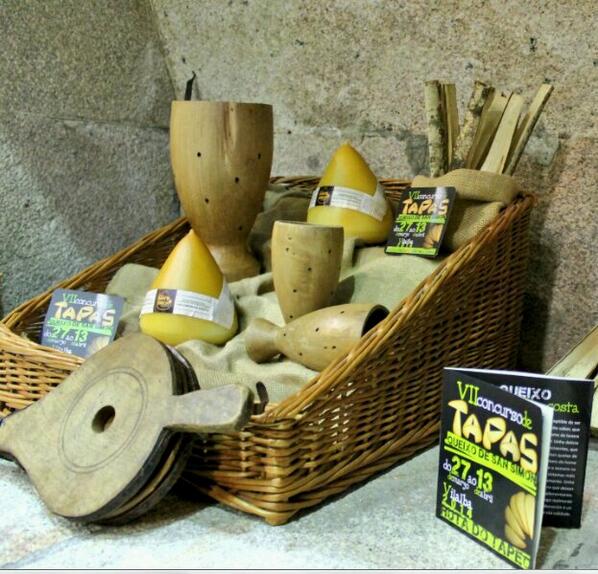 The delicious Queso San Simón, available at Parador Vilalba
Luckily, this is just a short teaser of the many different varieties of cheese that are available in the north of Spain. Each one is as delicious as the last and, generally, made according to a traditional method which dates back generations.
Feeling hungry for some cheese? Contact Paradores to arrange a visit and get to know these delights today!