Ancient History, Idyllic Nature in Tortosa
Set on the banks of the mighty Ebro River and near the foothills of the towering Ports de Tortosa-Beseit Mountains, the medieval town of Tortosa is one of Catalonia's best kept secrets. Discover its wonders from luxury hotel Parador Tortosa, a 10th century castle that will keep you enchanted as you explore the area's beautiful countryside and ancient history.
Moors, crusaders and a legendary siege

Founded in time immemorial, Tortosa grew as a Roman outpost, and greatly expanded under later Muslim rule. It reached its pinnacle, however, during the Middle Ages when the city was conquered by the legendary Count of Barcelona as part of the Second Crusade. The city was the site of one of the most famous sieges in history, with crusaders from all corners of the European continent descending on Tortosa and awaiting its surrender over the course of a brutal half-year period in 1148. The river was clogged with attacking vessels, while soldiers surrounded the village.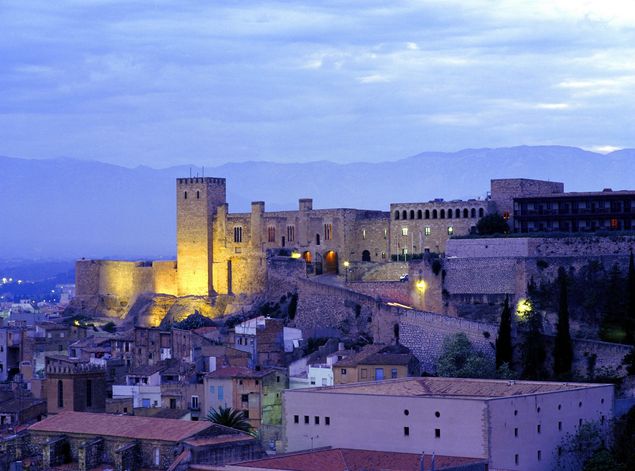 Parador Tortosa
At the centre of it all was Zuda castle—today's Parador—where the Moorish rulers stayed until they were forced to lay down their arms. Legend has it that some time later, another Moorish king tried to retake the city while it was momentarily without its defending army, but the clever women of Tortosa disguised themselves as men and banged pots and pans from within the castle, making the enemy army think that a far larger force lay within its walls. The Muslim's fled, and the women were rewarded for their courage with an edict declaring equality of the sexes. Quite a feat in the 12th century!
Ancient castle, idyllic nature

Today, the city boasts a wealth of architectural wonders from throughout Spanish history, including the grand Santa María cathedral. The former San Jaume y San Matías School—today the city's Historic Archive- is one of the region's finest examples of Renaissance architecture.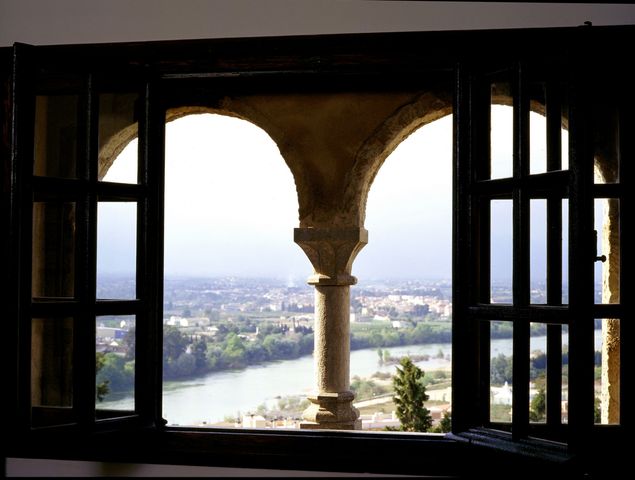 Parador Tortosa
The crown jewel, however, is without a doubt the Parador. Rising above the city, it was originally built by Caliph Abderramán III. It now preserves some of the region's finest examples of Gothic architecture.

Today, the ancient castle offers its guests the hospitality once enjoyed by knights and kings. Indulge in a visit or two to its restaurant, where you can try regional Spanish delicacies like paella, Baldana black pudding with rice, and garrogetas del papa luna, a typical puff pastry dessert.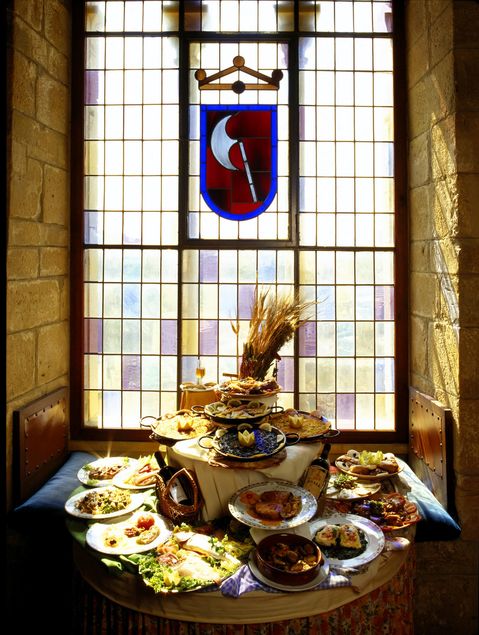 Parador Tortosa
Tortosa's wonders extend far beyond its borders due to its privileged natural surroundings. While here, make sure that you visit the Delta del Ebro Nature Reserve, a 300-kilometre enclave set amongst this important Spanish river. Home to more than 515 plant species—as well as the region's famous rice beds—this reserve also hosts countless examples of local fauna, including wild boar, badgers and a variety of different bird species.


Interested in booking a stay at Parador Tortosa?