What Can Be Seen Around Corias in Asturias?
Are you looking for a relaxing getaway in the north of Spain? Asturias is such a nice region to visit. There you can find one of the favourite luxury hotels of our Paradores hotel chain: the Parador de Corias. Whan can be seen around this wonderful hotel?
First of all, the most important and famous building in Corias and Cangas de Narcea, the region where this village is located, is, in fact, the Monastery of San Juan Bautista, which is where our Parador de Corias is nowadays placed. This monastery was built back in between the XI and XVIII centuries and, because of its similar Herrera style, it is known as "El Escorial asturiano".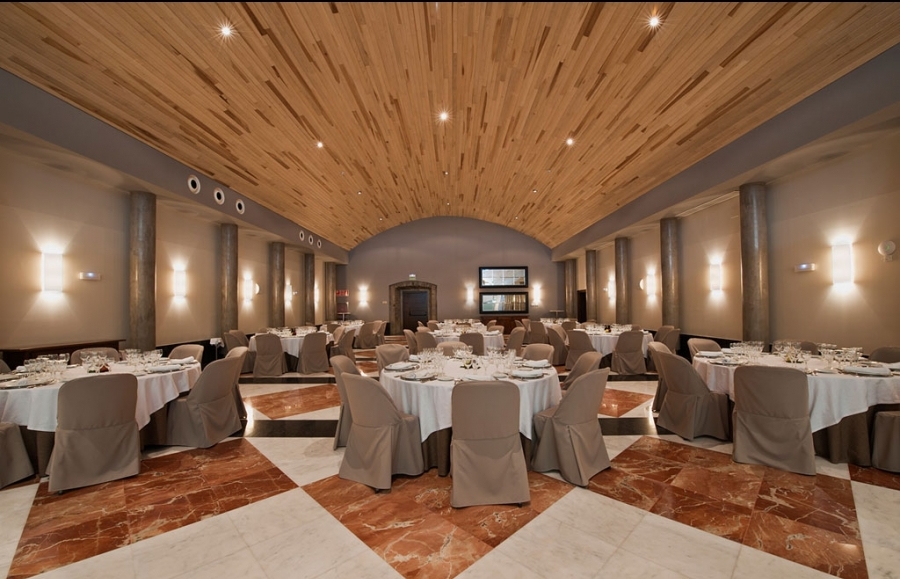 Parador de Corias
This building was founded by counts but it was given to Benedictine monks. In the year 1773 it had to be rebuilt because of a fire that destroyed part of it. That is why, its gardens have a neoclassic style. This monastery is now the Parador de Corias is a place to enjoy peace and tranquillity. It has been declared a building of Cultural Interest as well as a Historic-Artistic Monument. Did you know it is also considered the best non-urban hotel in Spain?
Crossing over a Roman bridge, you will get to the village of Cangas del Narcea, one of the biggest extensions in Asturias with beautiful nature landscape around. It is such a a charming village with an nice historic centre.
The Basílica de Santa María Magdalena is one of the places you cannot miss in Cangas de Narcea. It is considered a Site of Cultural Interest and it was built over a construction of the year 1642. In front of this building we find the Palace of Omaña, a XVI building and also symbol of the village. Even if it was built by that time, it needed some restorations afterwards. Its central courtyard is so beautiful.
Another palace in Cangas de Narcea is the one known as the Palace of Toreno, which nowadays hosts the City Hall of the village. It is located in the centre of the village, next to the famous bridge. It is one of the symbols of the village as well as a Baroque example of architecture of the XVII century. Its harmonic towers and balconies together with its architectonic beauty have given it the title of Historic-Artistic Monument.
Parador de Corias
Apart from beautiful historic buildings, the region of Corias and Cangas de Narcea is also famous for its natural surroundings. One of these examples is the Fuentes del Narcea Natural Park, where the Narcea River is one of the main characters on the 50000 hectares that occupy this protected natural landscape.
The Reserva Integral de Muniellos is another of the natural wonders of the region. It is considered a Biosphere Reserve and it has a characteristic variety of biodiversity. Full of oaks forests, it is a place that deserves to be explored. In fact, visiting it is kind of an exclusive activity as just 20 people can visit it each day, and you need to book in advance. It's just 12 kilometres away of Corias and its beauty deserves a visit!
Beautiful villages, historic buildings, natural wonders and one of the best hotels in Spain, the Parador de Corias. Is there anything you dislike? Come to the north of Spain and enjoy this charming environment full of green, beauty and relax!