Red, Red Wine: Three Days in the Heart of Spain's La Rioja Wine Region
One of the most famous types of Spanish wine, Rioja, comes from grapes grown in the regions of La Rioja, Navarre and Alava in the north of the country. The Paradores hotel chain organizes three day wine tours around the region, where you can visit bodegas (wine cellars), taste exquisite wines, stay in luxury hotels and explore charming towns along the way.
The first day is spent around Calahorra, in La Rioja. There you will have the opportunity to visit wine cellars such as Torres Librada in the Lower Rioja region and Bodegas Viña Herminia in the Upper Rioja region. It is also worth taking a look around the town of Calahorra and the Bishop's Palace.
In the evening you'll have the pleasure of sleeping at Parador Calahorra, an historic building located in between Calahorra city centre and the old town. You can relax in its lush garden filled with palm trees and flowers or have a traditional Riojan dinner in its restaurant.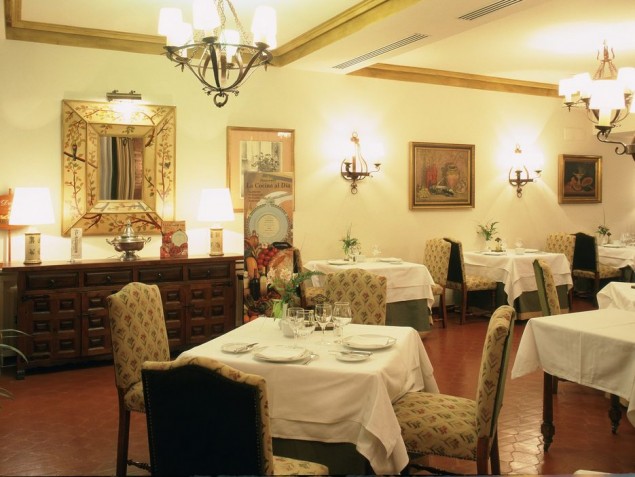 Parador Calahorra
Day 2 - The Navarre Region
In the town of Olite, in the Navarre region, there are three bodegas to visit: Piedemonte, Marco Real and Ochoa. Not to be missed is the Navarre Wine and Vineyard Museum where you can learn a lot more about the world of wine. Of historic and artistic interest are the Palace of the Monarchs of Navarre, Santa María la Real church, San Pedro Apóstol church and the Plaza Carlos III.
Located in the same square as the museum is a 15th century castle and palace, Parador Olite, a National Monument where you will stay the night. The hotel preserves its Medieval character, with beautiful stained glass windows and archways within solid stone walls.
Day 3 - La Rioja (Again)
Starting from Santo Domingo de la Calzada in La Rioja, there is a lot to discover in the Upper Rioja region. The Ontañon Museum-Bodega in Logroño, the Haro Wine Research Centre in Haro and the Wine Culture Museum in Briones are all of great interest, as well as some of the wine cellars in the area. Taking a walk around the town of Santo Domingo you can visit the Exenta Tower and the Cathedral, while near the town of San Millán de Cogalla there are two wonderful monasteries to see.
Next to the cathedral in Santo Domingo is your hotel for the night, Parador Santo Domingo de la Calzada, a former hospital built in the 12th century to house travellers on the famous pilgrimage route Camino de Santiago.