Cycle Holiday Across the Pyrenees This Summer
Eager to mix nature, culture and sport during your upcoming holiday in Spain? One way to do so is by hopping on a mountain bike and taking in part the legendary Transpirinaica -or Trans Pyrenees- route, which spans the north of the country from the Bay of Biscay to the Mediterranean Sea.
Starting off from the imposing Parador Hondarribia, you can discover the very best of Spain's alpine region by cycling through scenic valleys and dramatic peaks, with stops in Parador Vielha, La Seu, Vic-Sau and Cardona. A perfect escape for experienced and novice sportspeople alike, with all the creature comforts you've come to expect from Paradores' luxury and historic hotels along the way.
The best mountain route
The Transpirinaica is one of the best ways to get to know the spectacular Pyrenees mountain range, which separates Spain and France. Stretching from País Vasco, on the Bay of Biscay, across Navarra, Aragón and Cataluña, the trip is a tour de force of language, landscapes, architecture and gastronomy, with the very best of Spanish, Basque and Catalan culture on display.
Book now at Parador de Hondarribia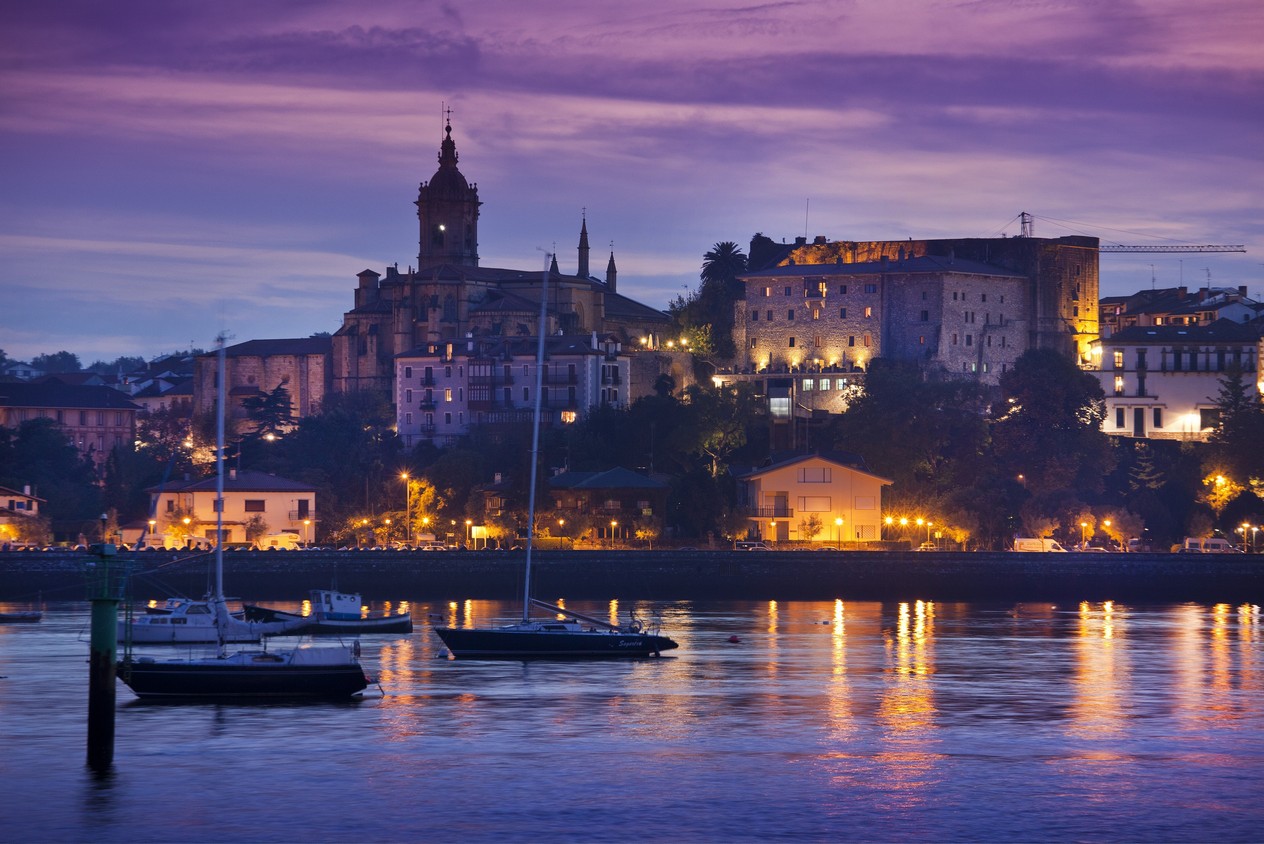 Take in the best of the Basque Country from Parador Hondarribia
The adventure begins at Parador Hondarribia, a stunning medieval fortress overlooking Spain's border with France in the Basque Country and the scenic Bay of Biscay. From here, it's a leisurely rise into the mountains, dropping into the stunning valleys of Navarra, where timbered houses with red roofs stand out amongst the land's intense greens.
All too quickly, one encounters the impossibly high peaks of Aragón, and the seemingly impenetrable forests where you're likely to see all variety of wild animals as you cycle along. Drop in on Parador Vielha for a hearty olla aranesa (meat and vegetable stew) after a long-day's ride.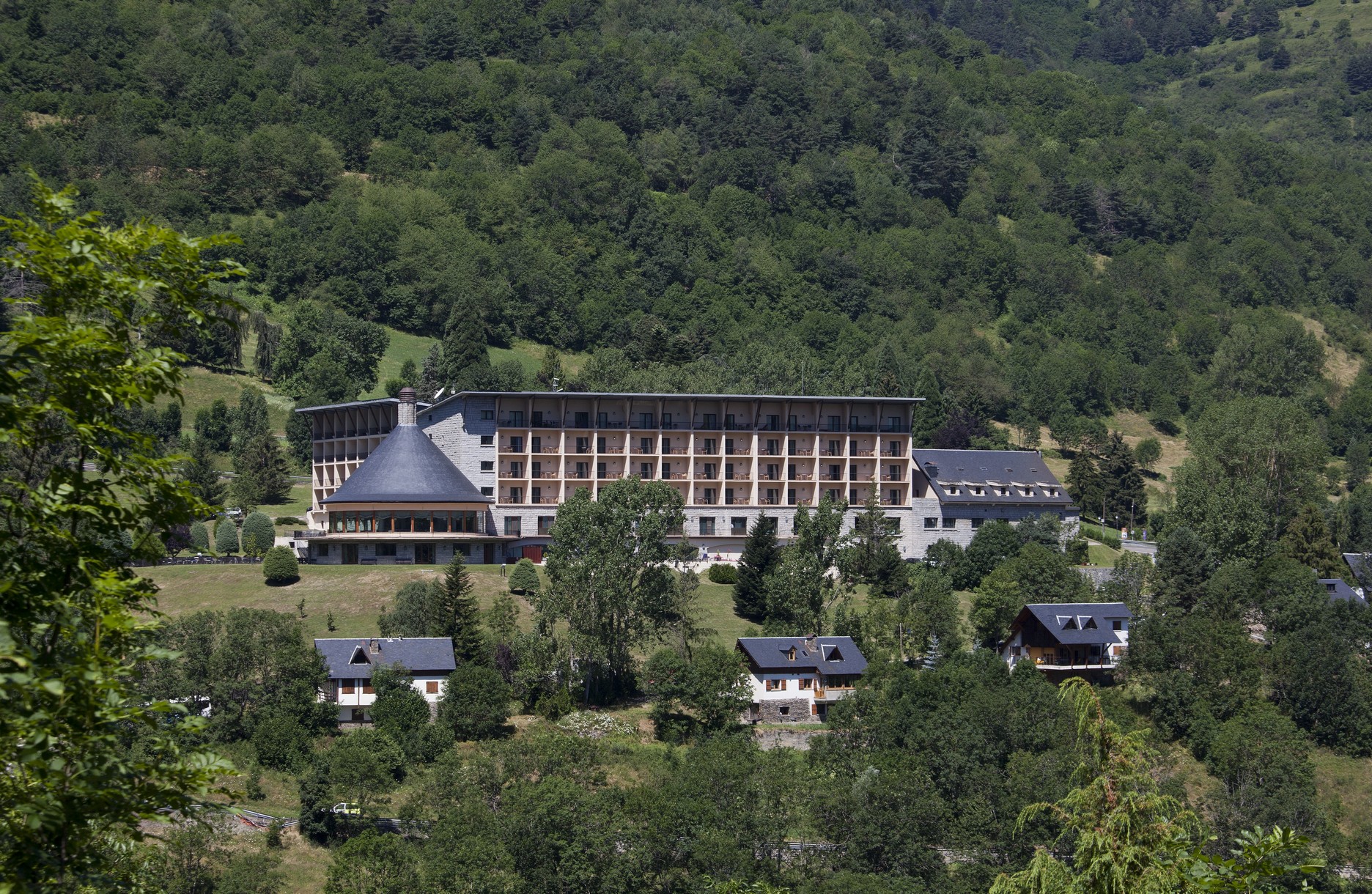 Stop off at Parador Vielha on your cycling adventure
Ride Cataluña
Once you're out of Aragón, you descend into Cataluña's equally stunning landscapes, coasting into La Seu d'Urgell, one of Lleida's most beautiful cities. Take a rest at Parador La Seu, where the chiming of the town's Romanesque cathedral will be music to your ears.
Book now at Parador de La Seu d´Urgell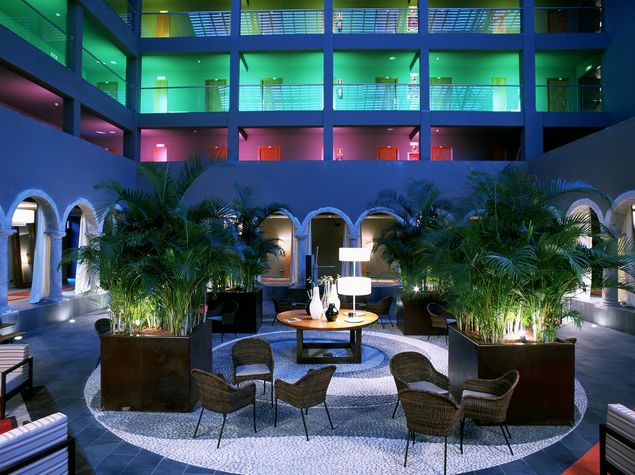 Relax at the peaceful Parador La Seu
The following day, continue peddling on to Parador Vic-Sau to discover Cataluña's stunning lakes and take a dip with mountain views. With your adventure nearly complete, give the final push towards Barcelona and the Mediterranean, with a stop at Parador Cardona along the way. As you relax in this grand castle, located just a few kilometres from the seashore, you'll feel royally pleased with your accomplishment.
Book now at Parador de Vic-Sau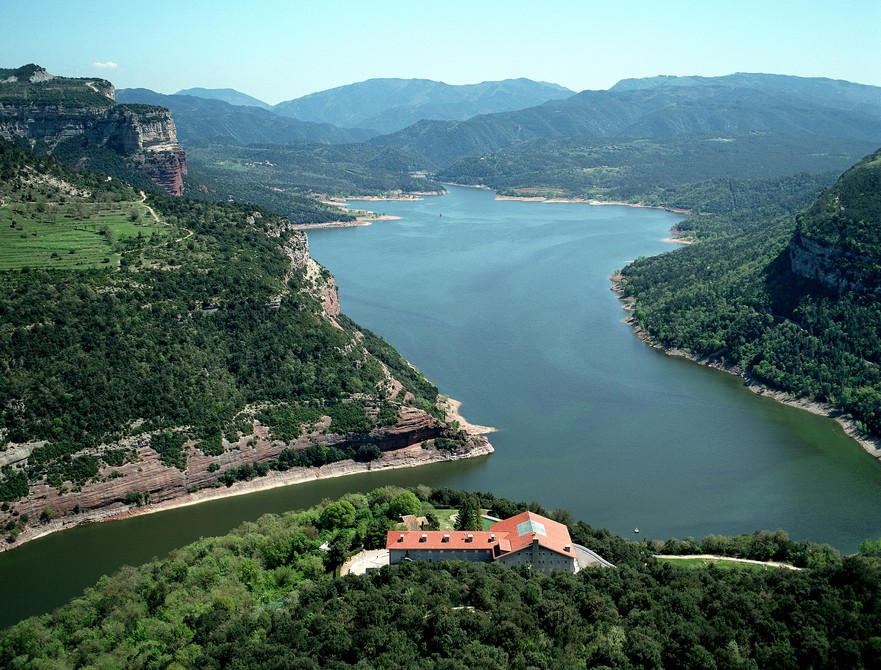 The stunning landscape at Parador Vic-Sau
Ready to pedal on? Contact Paradores to arrange your cycling tour of the Pyrenees today!