Restaurant dos Reis - Parador de Santiago de Compostela
Praza do Obradoiro, 1, 15705, Santiago de Compostela
+34 981582200
[email protected]
Restaurant Enxebre - Parador de Santiago de Compostela
Praza do Obradoiro, 1, 15705, Santiago de Compostela
+34 981582200
[email protected]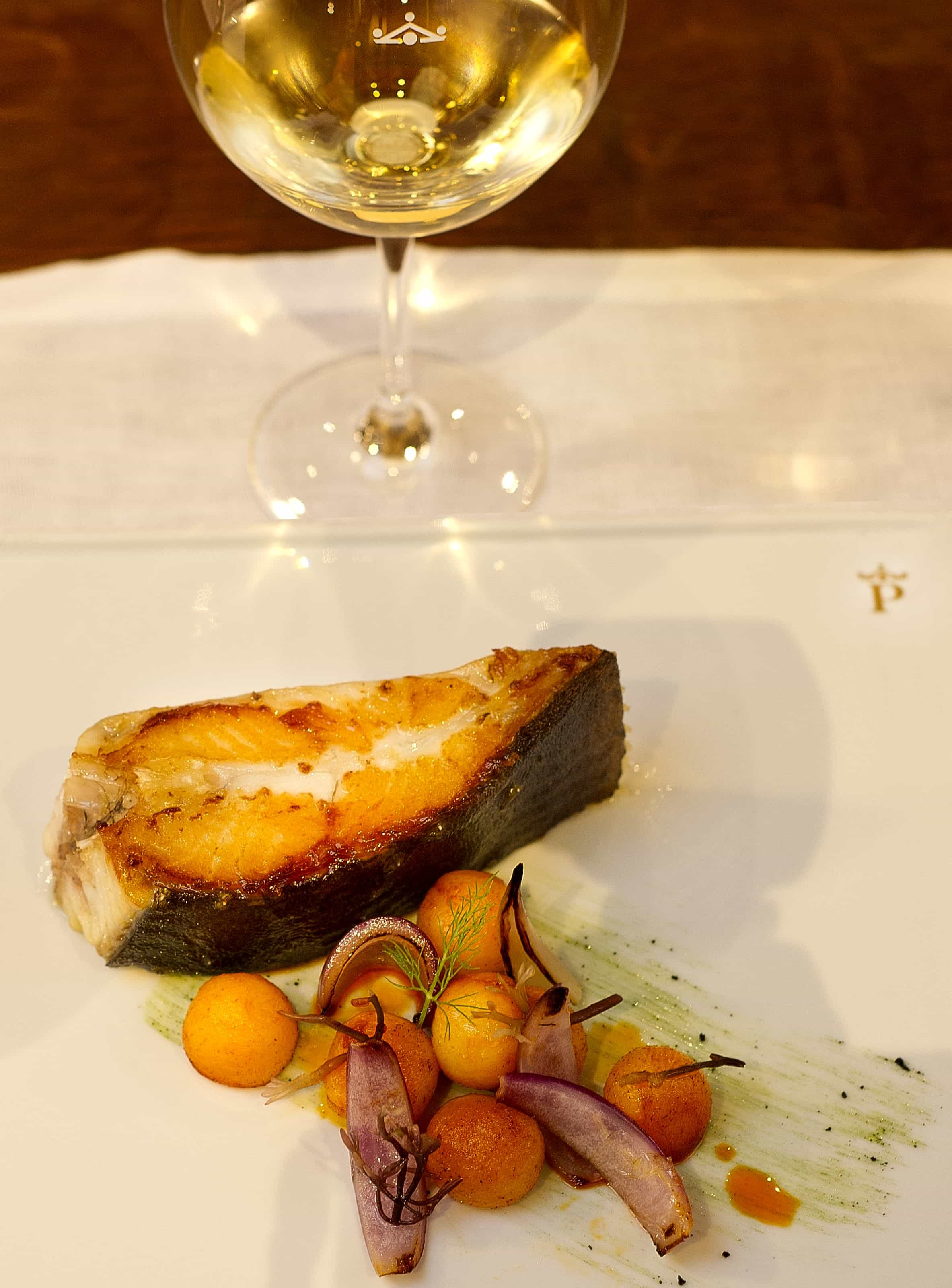 Parador
A temple of culinary pilgrimage
The Hostal dos Reis Católicos has two restaurants, both of which offer the best Galician cuisine with the highest-quality market products: one with creative and regional cuisine with a modern twist, and the other more traditional. The Parador maintains the custom of offering a free meal to the first 10 pilgrims who pass through its doors and show they are walking the Way of St. James.
Restaurant Enxebre - Parador de Santiago de Compostela
Traditional Galician finger food
In Galicia, the term enxebre is linked to the traditional, which is why the menu of the gastronomic space that complements the main restaurant features tradition, flavour and authenticity. A cuisine designed for snacking: empanada, Arzúa and Tetilla cheeses, free-range chicken salad, potato and chorizo omelette, Galician broth, fried eggs with chorizo-spiced pork loin and potatoes.
Type of kitchen
Traditional Galician
Specialties
Caldeirada dos Reis (lobster, scallops and prawns), estuary seafood, Galician beef sirloin, octopus, rice with molluscs, Galician pie.
Enxebre Restaurant: From 13.00 to 16.00 for lunches and from 20.30 to 23.30 for dinners.
Dos Reis Restaurant: From 13.30 to 15.45 for lunches and from 19.45 to 22.45 for dinners.
The Parador
The oldest hotel in Spain
The Hotel has the largest collection of Madrid School paintings in the Paradors collection. In Santiago de Compostela alone, more than 140 works by artists including Martínez Novillo, Álvaro Delgado and Menchu Gal are on display.What's more, the Parador has a business centre with large-capacity, spacious rooms for holding corporate and private events and celebrations of all kinds; it is equipped with the best technology and services to guarantee their success.
Beyond the Camino de Santiago, the city offers visitors a multitude of options, such as walking routes to discover the monuments in its streets and squares, walks through its parks and gardens and, if you have time, excursions to explore the Galician estuaries.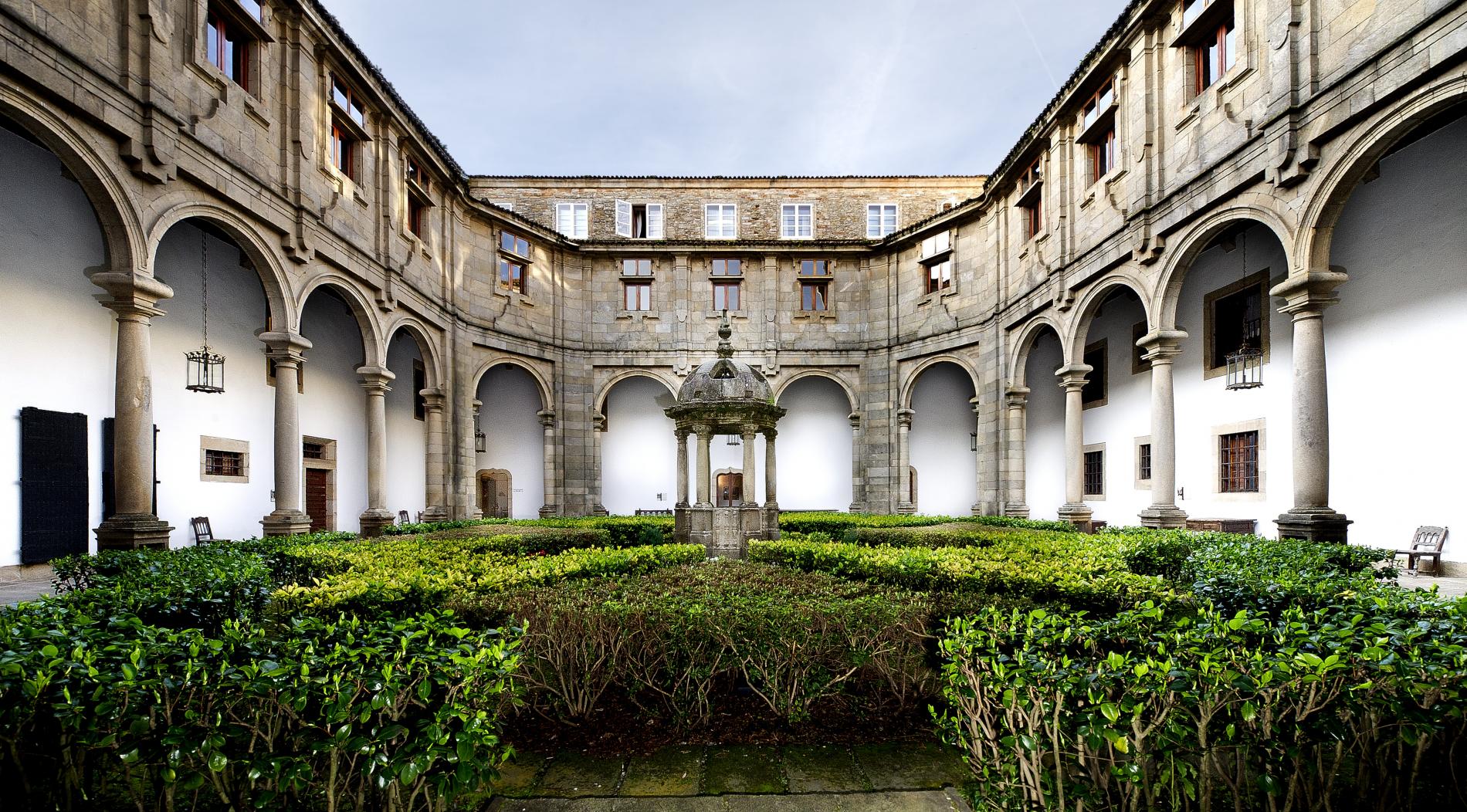 Suggestions
We also suggest these restaurants
At the restaurant of the Parador de Salamanca you'll enjoy Salamanca cuisine in a special luminous environment with large windows from which you'll have a beautiful panoramic view of the...
Simplicity and originality characterise the gastronomy of Cuenca, of which the Parador de Cuenca is an exponent. Succumb to the charm of an updated Manchegan cuisine with colourful presentations that...
Eating at the Parador de Toledo, a country house with the best views of the complex of historic buildings, is to immerse oneself in a culinary journey back to the...
The cuisine on offer at the historic Parador de Úbeda boasts classic dishes of the famous cuisine of Úbeda, made with the best and most select seasonal ingredients. An authentic...
The Parador de Segovia is a showcase for the richness and generosity of Segovia cuisine, which boasts deep Castilian roots. The menu is dominated by roast suckling pig and suckling...