Restaurant El Ombú del Mediterráneo - Parador de Nerja
Almuñécar, 8, 29780, Nerja
+34 952520050
[email protected]
Restaurant of the Parador de Nerja
Almuñécar, 8, 29780, Nerja
+34 952520050
[email protected]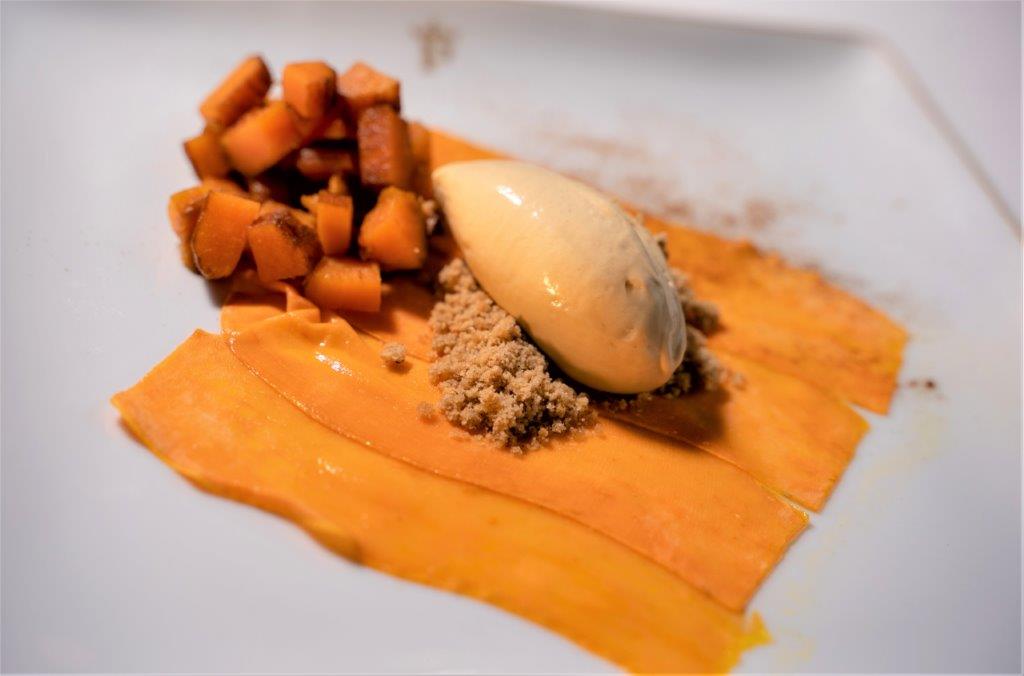 Parador
The gastronomic terrace of the Costa del Sol
We invite you to discover our cuisine, the heir of Arab gastronomy as evidenced by its taste for spieces and use of fruit and vegetables; and it enriched by the culinary influence of Andalusia, La Mancha and the Spanish Levant. We will be delighted to share with you a delicious culinary experience in an incomparable setting: our terrace overlooks the Mediterranean.
Restaurant El Ombú del Mediterráneo - Parador de Nerja
a taste of sea and mountains
A complement to the traditional restaurant, La Cuajadera del Mediterráneo is a gastronomic space in its own right with a more informal menu and dishes to share that are representative of the regions of Malaga. Acorn-fed Iberian ham, Montes de Málaga goat's cheese, fried aubergines, fried fish, anchovies, dogfish bienmesabe, grilled octopus, zoque, ajoblanco, gazpachuelo, Nerjeña-style cabrito stew.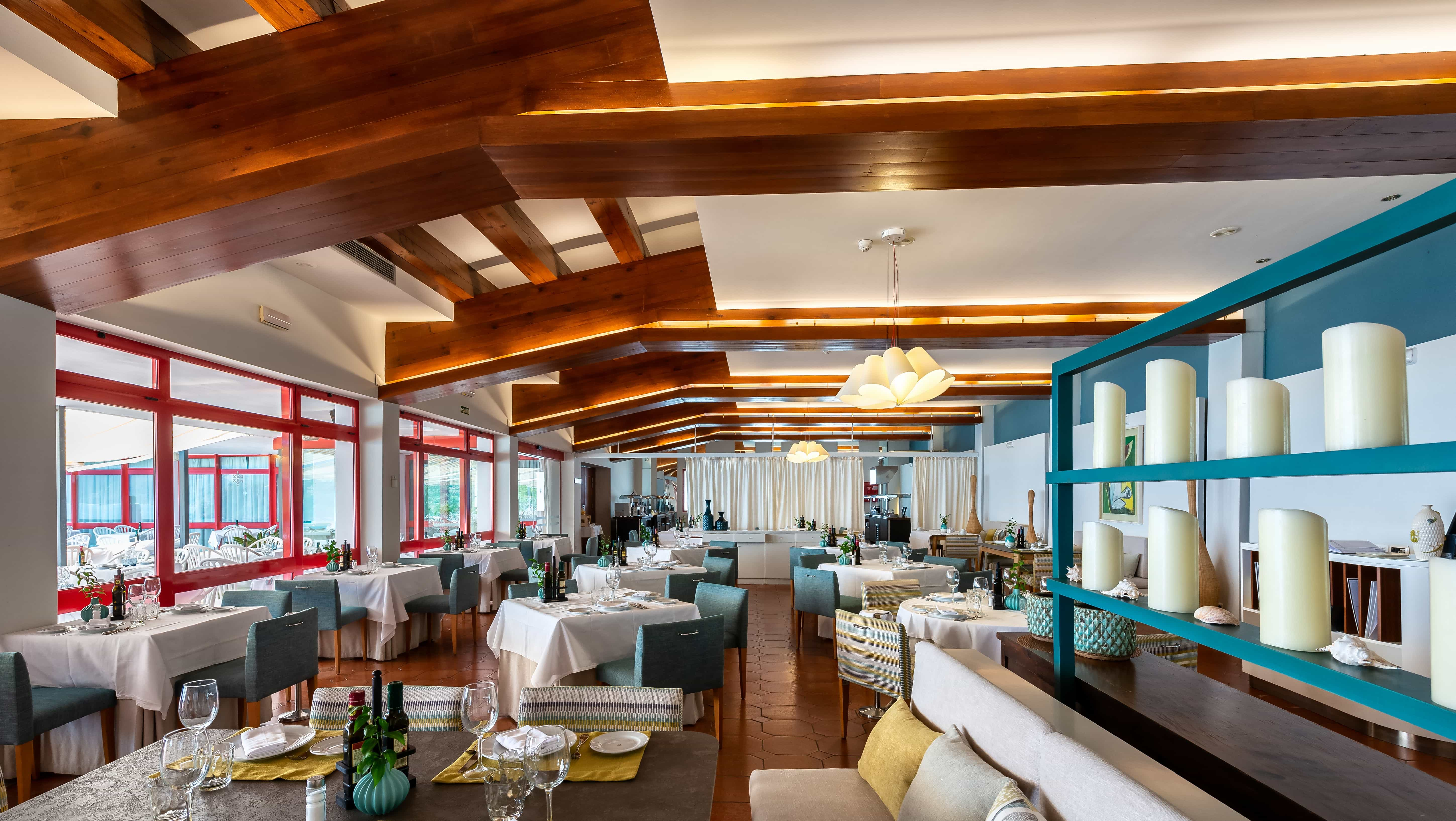 Type of kitchen
Regional Andalusian cuisine
Specialties
Zoque malagueño, rice paella with lobster, Hass avocado salad with mojama and white prawns from Malaga, baked wild rock fish with patatas a lo pobre.
Opening Hours
Coffee shop
11.00 - 00.00 (summer months until 00.30)
Dinner
20.00 - 23.00 (WINTER: 19.30 - 22.30)
The Parador
The Balcony of Europe
Nerja is one of the most important tourist destinations on the Costa del Sol, its main attraction being the beaches, which offer a wide range of water activities. On the mainland is the most iconic place in the town, the world-famous Balcony of Europe, an exceptional viewpoint from which you can enjoy breath-taking views of Africa. In the area around the town are the Nerja Caves, the grotto with the greatest number of artistic and symbolic expressions of Pre-history. Every year in July it hosts the Music and Dance Festival, which attracts acclaimed international artists.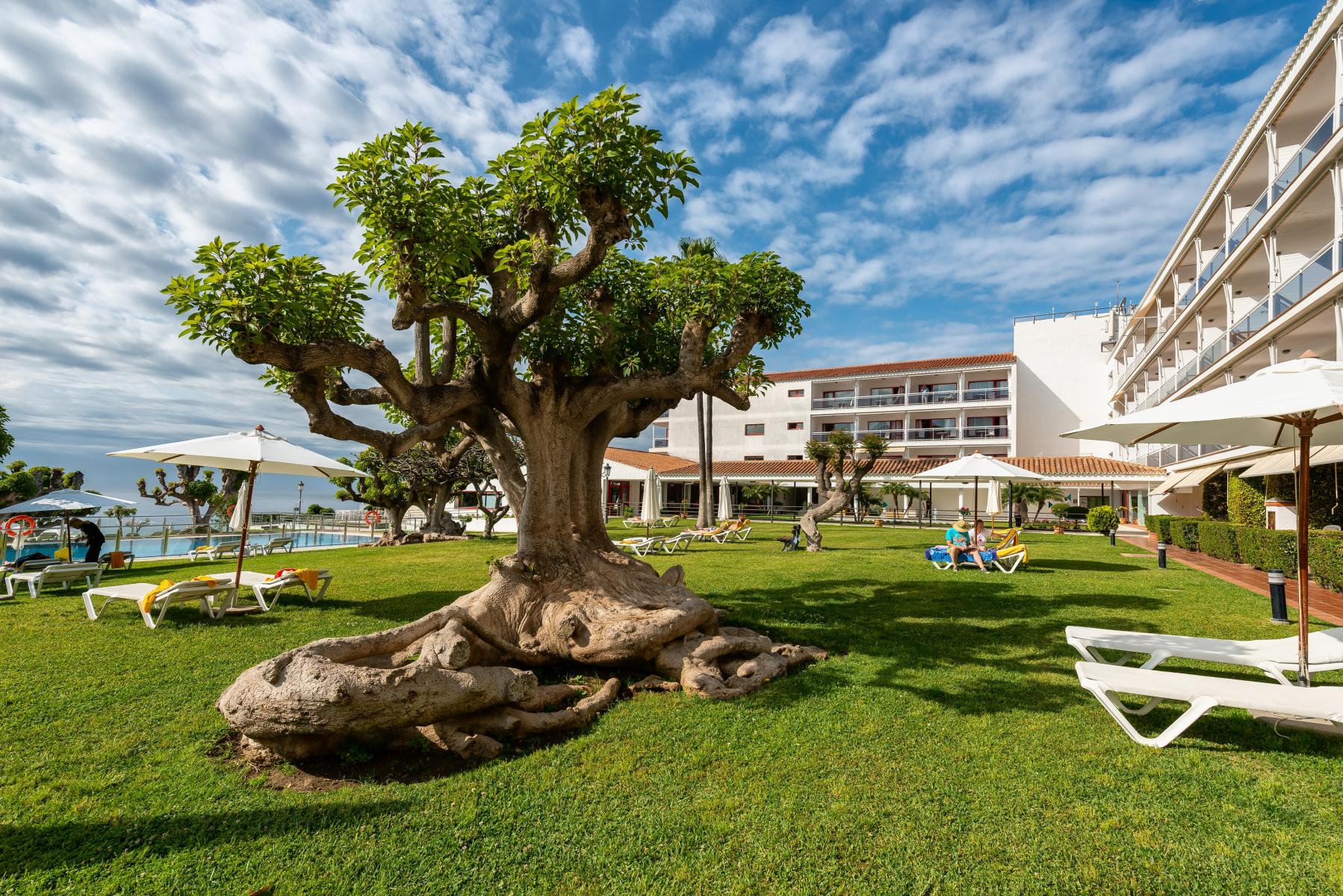 Suggestions
We also suggest these restaurants
Teruel cuisine, based on traditional products protected by quality seals such as D.O. Teruel ham, Lower Aragon olive oil, Calanda peaches and Aragonese veal, is the Parador de Teruel's calling...
At the Parador de Guadalupe you will enjoy the best traditional Extremaduran cuisine in an idyllic setting. A simple local cuisine, inspired by the monastery and using the best local...
The gastronomic offer of the Parador de Alcañiz is based on updated traditional Aragonese cuisine and seasonal local produce. It includes dishes such as El Pilar beans, borage, Aragonese veal,...
At the Parador de Oropesa you'll discover the excellent mixture of flavours and textures of the gastronomy of Toledo. The area's most traditional dishes, influenced by Extremadura, are the result...
With the pastures of Salamanca as a great larder, the Parador de Ciudad Rodrigo is an outstanding exponent of the gastronomy of Salamanca, whose star products are Iberian pork and...