Restaurant of the Parador de Jarandilla de la Vera
Avda. García Prieto, 1, 10450, Jarandilla de la Vera
+34 927560117
[email protected]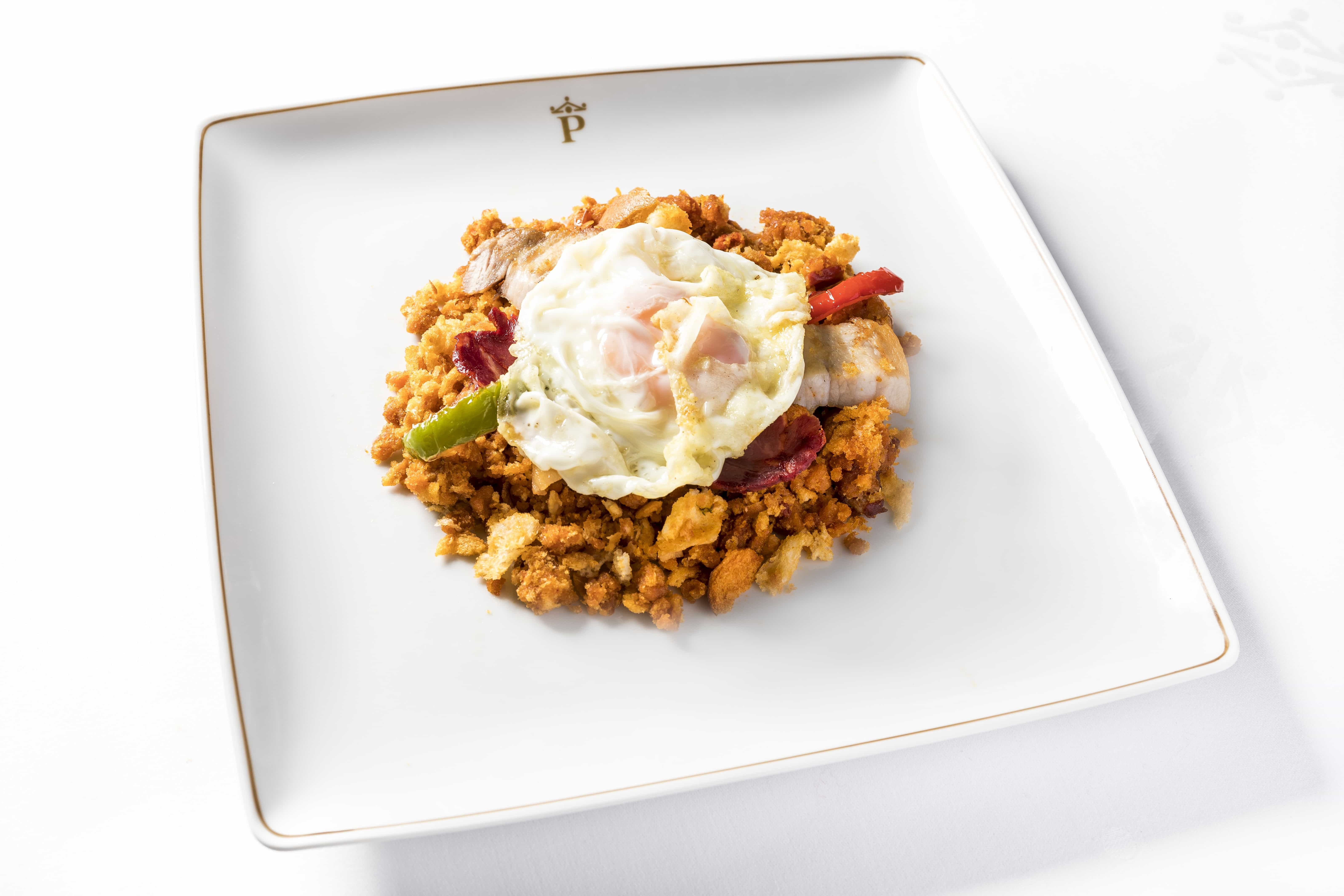 Parador
The "imperial" traditional Extremaduran cuisine
The gastronomic offer of the Parador de Jarandilla is an exponent of the traditional cuisine of the region of La Vera which, as is the case with Extremaduran cuisine in general, makes the most of the products of the land. Mainly, of the vegetables and the exquisite meats of this fertile orchard with its special micro-climate, without forgetting the red gold of the area: the paprika of La Vera.
Restaurant of the Parador de Jarandilla de la Vera
In the restaurant you will taste the simple and exquisite cuisine of Extremadura. Dishes such as tomato soup, "patatas revolconas" (potatoes and paprika purée), "migas" (fried breadcrumbs), "cuchifrito" (pork), kid stew, grilled 100% native breed beef sirloin, "repápalos" (sweet pastries) with anisete and cinnamon or strawberries from the forest. A menu where the acorn-fed ham from the Extremadura pastures, Iberian cured meats and the famous cheeses of the region stand out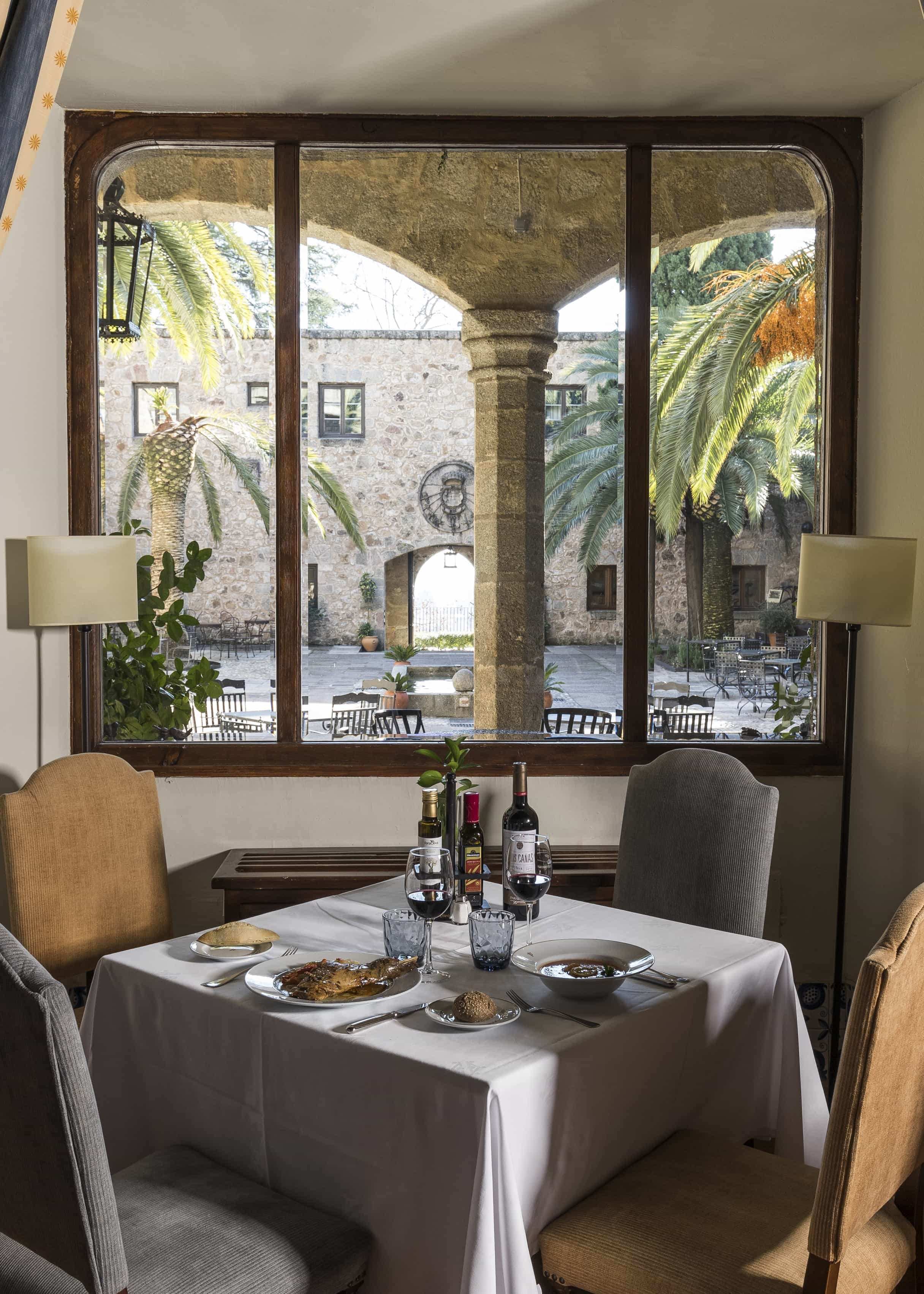 Type of kitchen
Traditional Extremaduran
Specialties
Kid shoulder, potatoes, patatas revolconas, repápalos with aniseed and cinnamon.
Opening Hours
Coffee shop
11:15 - 00:00
The Parador
Emperor Charles V's refuge
Jarandilla is another of those charming villages that only grows more beautiful as time passes. Its civil architecture includes the house of Don Luis de Quijada, several medieval bridges and the fortress church of Nuestra Señora de la Torre.

There are as many as 46 natural gorges in the surrounding area, including the Garganta del Jaranda gorge and the Garganta del Infierno Nature Reserve, the best known of them all.
What's more, near Jarandilla you can visit as many as five towns that have been declared an Historic-Artistic Site: Pasarón de la Vera, Garganta de la Olla, Cuacos de Yuste, Valverde de la Vera and Villanueva de la Vera.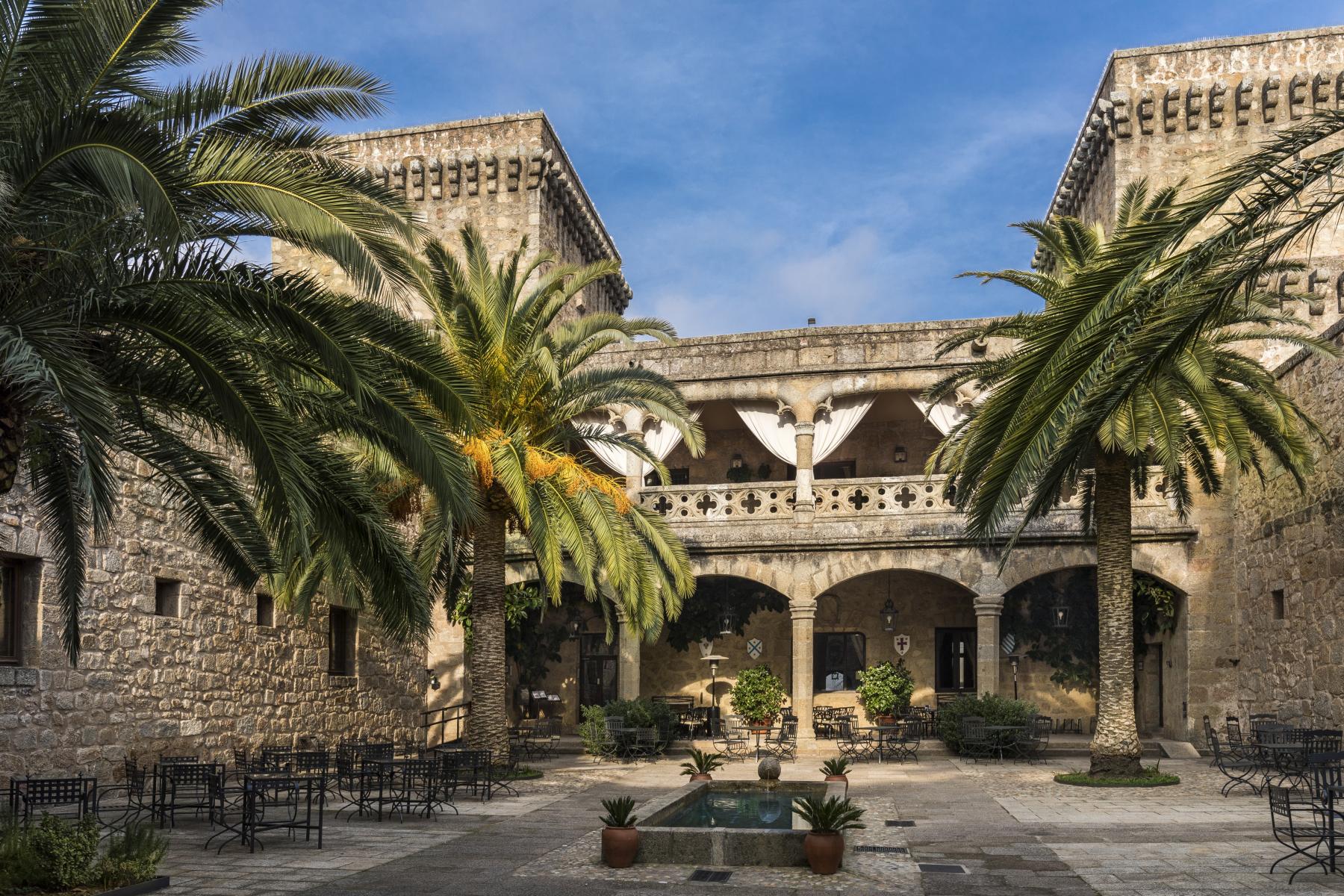 Suggestions
We also suggest these restaurants
The Parador de Olite is an excellent showcase for the local cuisine. You'll be able to savour the prized fresh produce of Navarre's market gardens, such as artichokes, asparagus and...
At the Parador de Guadalupe you will enjoy the best traditional Extremaduran cuisine in an idyllic setting. A simple local cuisine, inspired by the monastery and using the best local...
At the Parador de Santo Domingo de la Calzada, a cuisine full of personality awaits you: a treasure trove of fresh and tasty vegetables and pulses, incredible stews and quality...
At the Parador de Málaga Golf you'll enjoy, besides sport, the famous cuisine of Andalusia with direct views of the Mediterranean Sea. A menu featuring the best local ingredients,...
The cuisine of the Liébana region is strong, as is typical of mountain areas. At the Parador, you can enjoy traditional Cantabrian gastronomy with restorative home-cooked dishes such as the...