Restaurant of the Parador de Jarandilla de la Vera
Avda. García Prieto, 1, 10450, Jarandilla de la Vera (Cáceres)
+34 927560117
[email protected]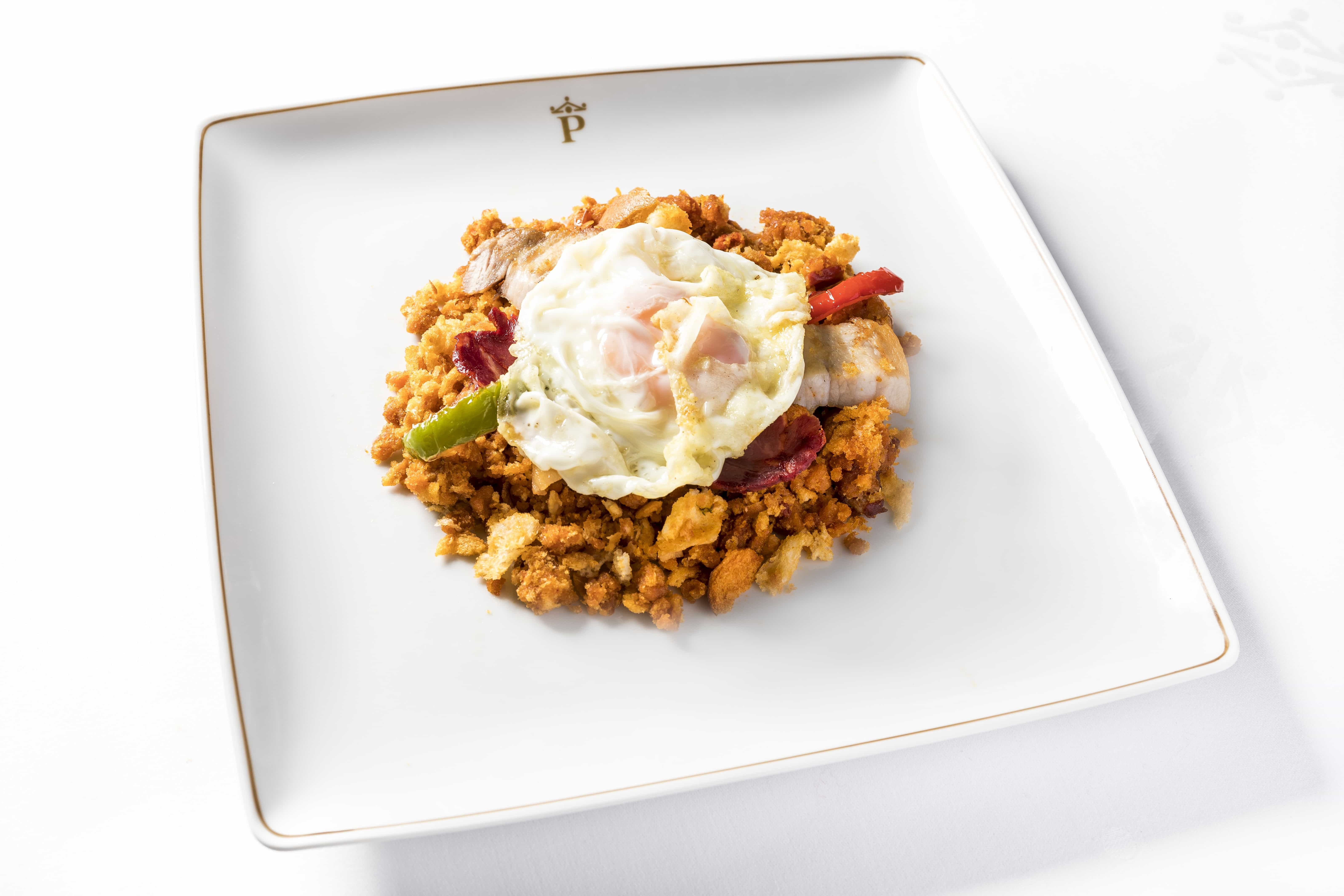 Parador
The "imperial" traditional Extremaduran cuisine
The gastronomic offer of the Parador de Jarandilla is an exponent of the traditional cuisine of the region of La Vera which, as is the case with Extremaduran cuisine in general, makes the most of the products of the land. Mainly, of the vegetables and the exquisite meats of this fertile orchard with its special micro-climate, without forgetting the red gold of the area: the paprika of La Vera.
Restaurant of the Parador de Jarandilla de la Vera
In the restaurant you will taste the simple and exquisite cuisine of Extremadura. Dishes such as tomato soup, "patatas revolconas" (potatoes and paprika purée), "migas" (fried breadcrumbs), "cuchifrito" (pork), kid stew, grilled 100% native breed beef sirloin, "repápalos" (sweet pastries) with anisete and cinnamon or strawberries from the forest. A menu where the acorn-fed ham from the Extremadura pastures, Iberian cured meats and the famous cheeses of the region stand out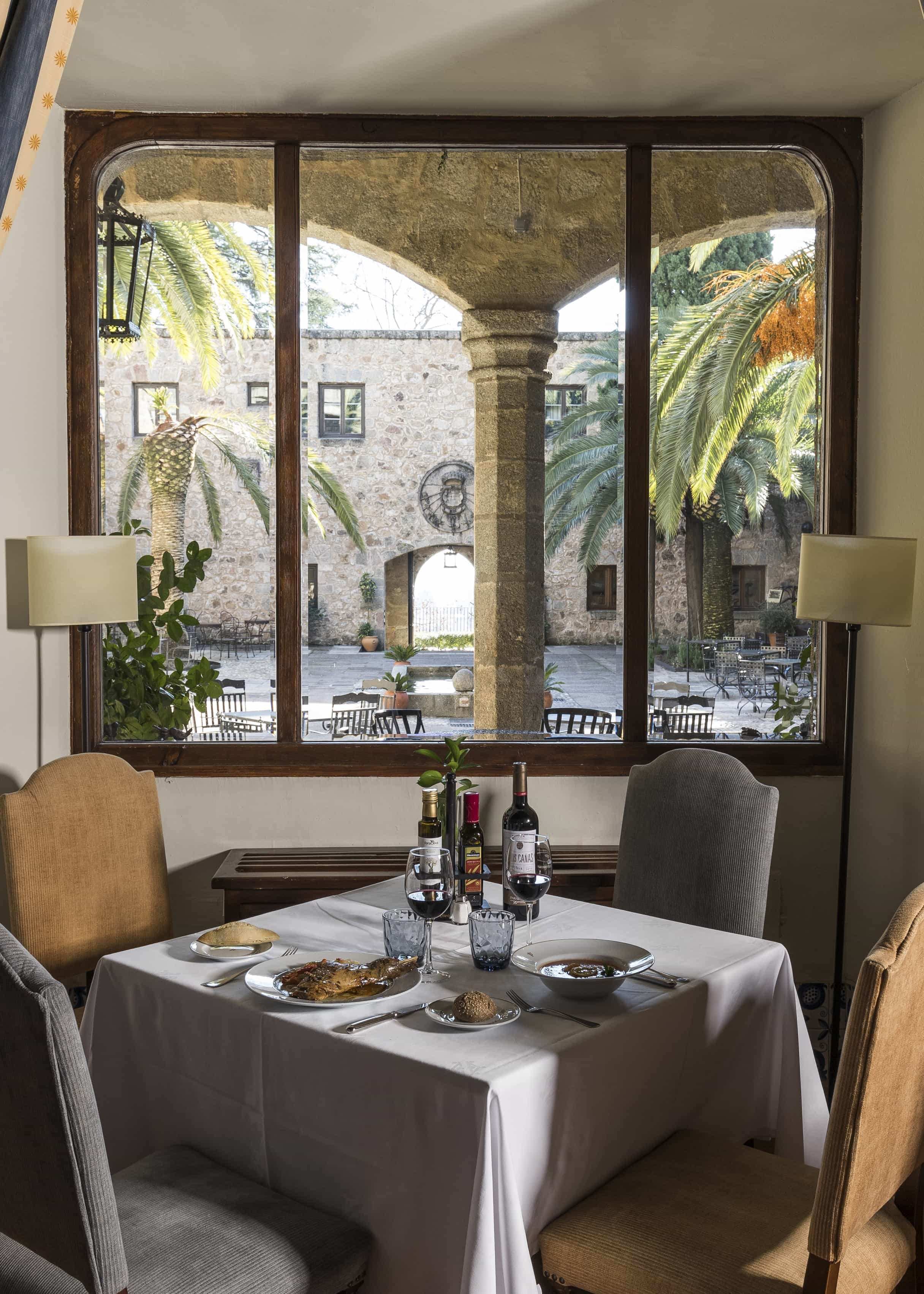 Type of kitchen
Traditional Extremaduran
Specialties
Kid shoulder, potatoes, patatas revolconas, repápalos with aniseed and cinnamon.
Opening Hours
Coffee shop
11:15 - 00:00
The Parador
The refuge of Carlos V
The Parador de Jarandilla de la Vera occupies the old castle-palace of the Counts of Oropesa. It dates to the 16th c. and still conserves its ditch and towered walls, along with an exceptional two-floored Gothic gallery in the interior patio.
The castle was the residence of its most illustrious guest between 1556 and 1557. It was selected as a refuge by the emperor Carlos V after he abdicated, and he lived here for several months before finally setting up home in the nearby monastery of Yuste.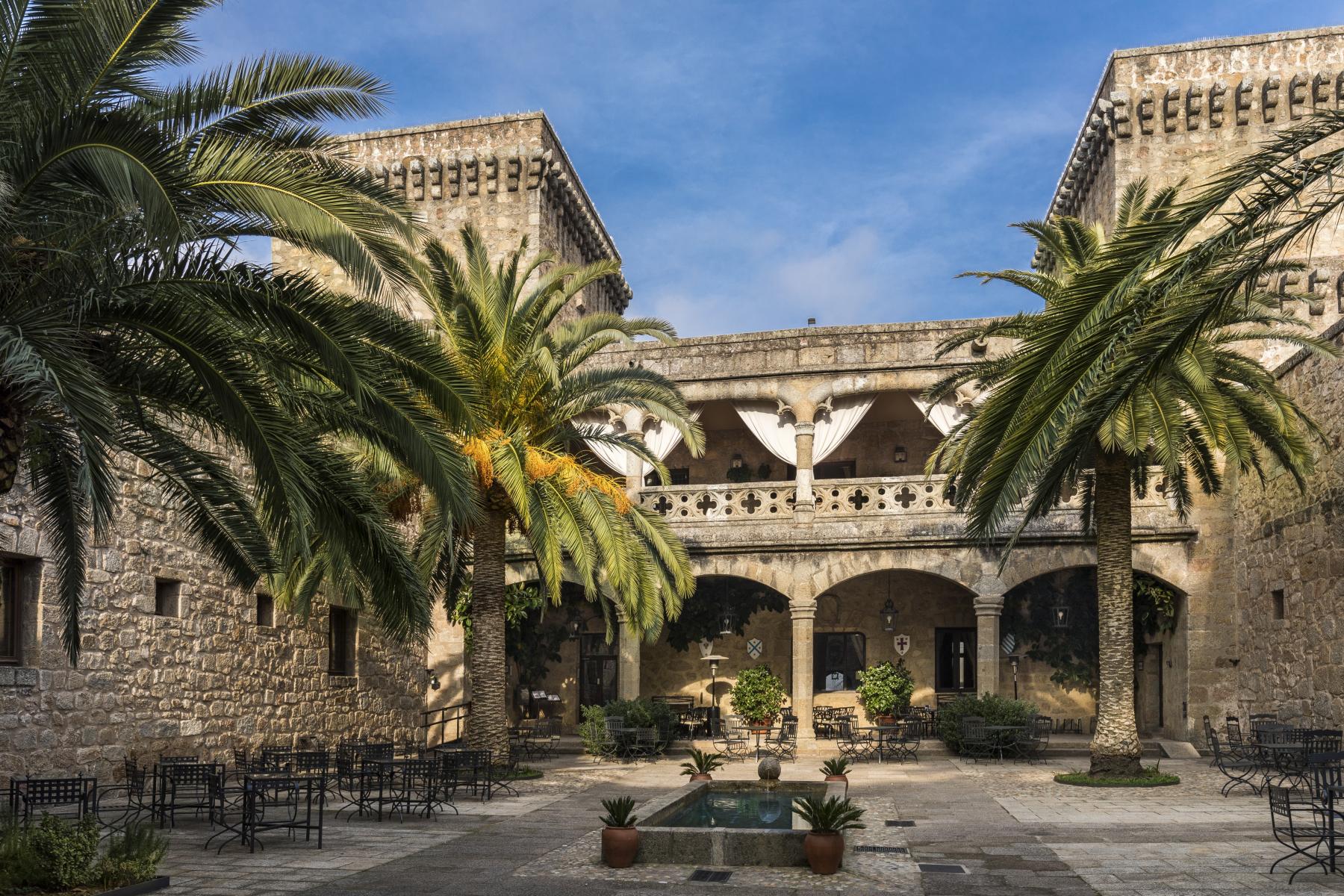 Suggestions
We also suggest these restaurants
The gastronomy of the Parador de Alarcón is based on the traditional cuisine of Cuenca. It tastes of Manchegan stew, morteruelo (pork liver stew), pickled partridge, pisto (similar to ratatouille),...
The restaurant area of the Parador de Pontevedra represents authentic traditional Galician cuisine. It places special emphasis on the gastronomy of the Rías Baixas, based on the highest-quality local produce....
Besides the quintessential Andalusian dishes and Mediterranean recipes, at the Parador de Ronda you can enjoy specialities from the Ronda highlands, with outstanding stews and roasts, next to the iconic...
An exponent of Mediterranean cuisine, Valencian food is characterised by its abundance of rich and healthy recipes, whose secret lies in the natural products of the sea and the market...
The Parador de Vielha is one of the great exponents of the traditional gastronomy of the Val d'Aran, classic mountain dishes, strongly influenced by Catalan and French cuisine. This restaurant...