Parador de Jarandilla de la Vera
Avda. García Prieto, 1 10450 Jarandilla de la Vera
Register number: H-CC-00441
Emperor Charles V's refuge
Parador de Jarandilla de la Vera
The Parador de Jarandilla de la Vera is in the Tiétar valley and La Vera, among water gorges, natural pools, and chestnut and oak forests. It occupies the former castle-palace of the Counts of Oropesa, where the Emperor Charles V spent several months. The towers, the parade ground and its excellent swimming pool, surrounded by olive and orange trees, are outstanding. Inside, the atmosphere is tranquil and intimate, making it ideal for a very special stay. And in the restaurant, the migas extremeñas, patatas revolconas, tomato soup, cuchifrito, caldereta and repápalos with milk and cinnamon, will seduce your palate.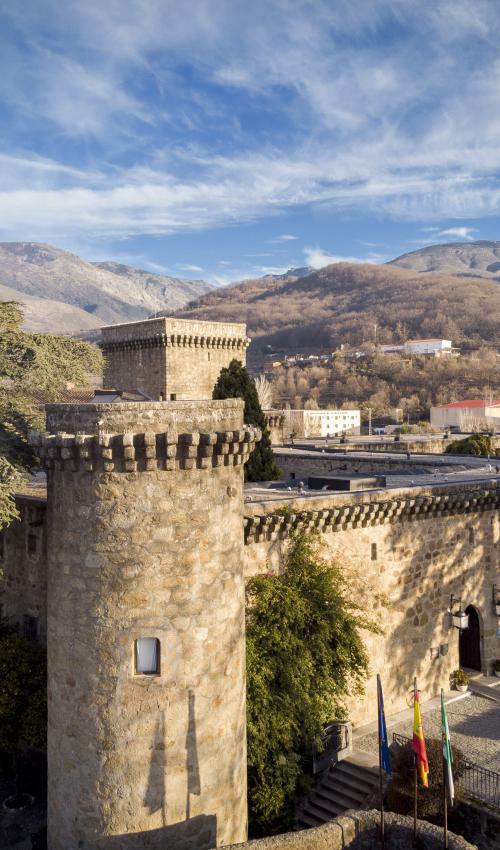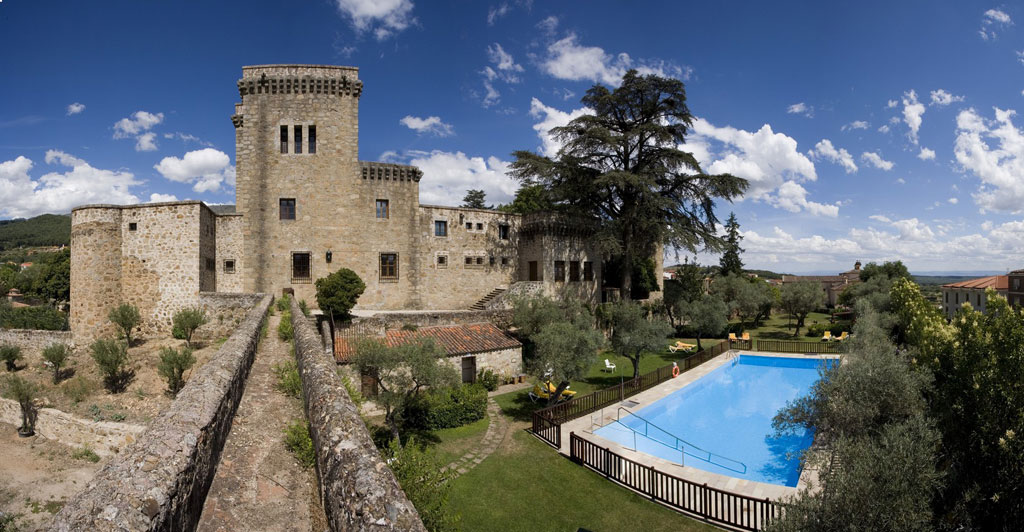 Jarandilla is another of those charming villages that only grows more beautiful as time passes. Its civil architecture includes the house of Don Luis de Quijada, several medieval bridges and the fortress church of Nuestra Señora de la Torre.

There are as many as 46 natural gorges in the surrounding area, including the Garganta del Jaranda gorge and the Garganta del Infierno Nature Reserve, the best known of them all.
What's more, near Jarandilla you can visit as many  as five towns that have been declared an Historic-Artistic Site: Pasarón de la Vera, Garganta de la Olla, Cuacos de Yuste, Valverde de la Vera and Villanueva de la Vera.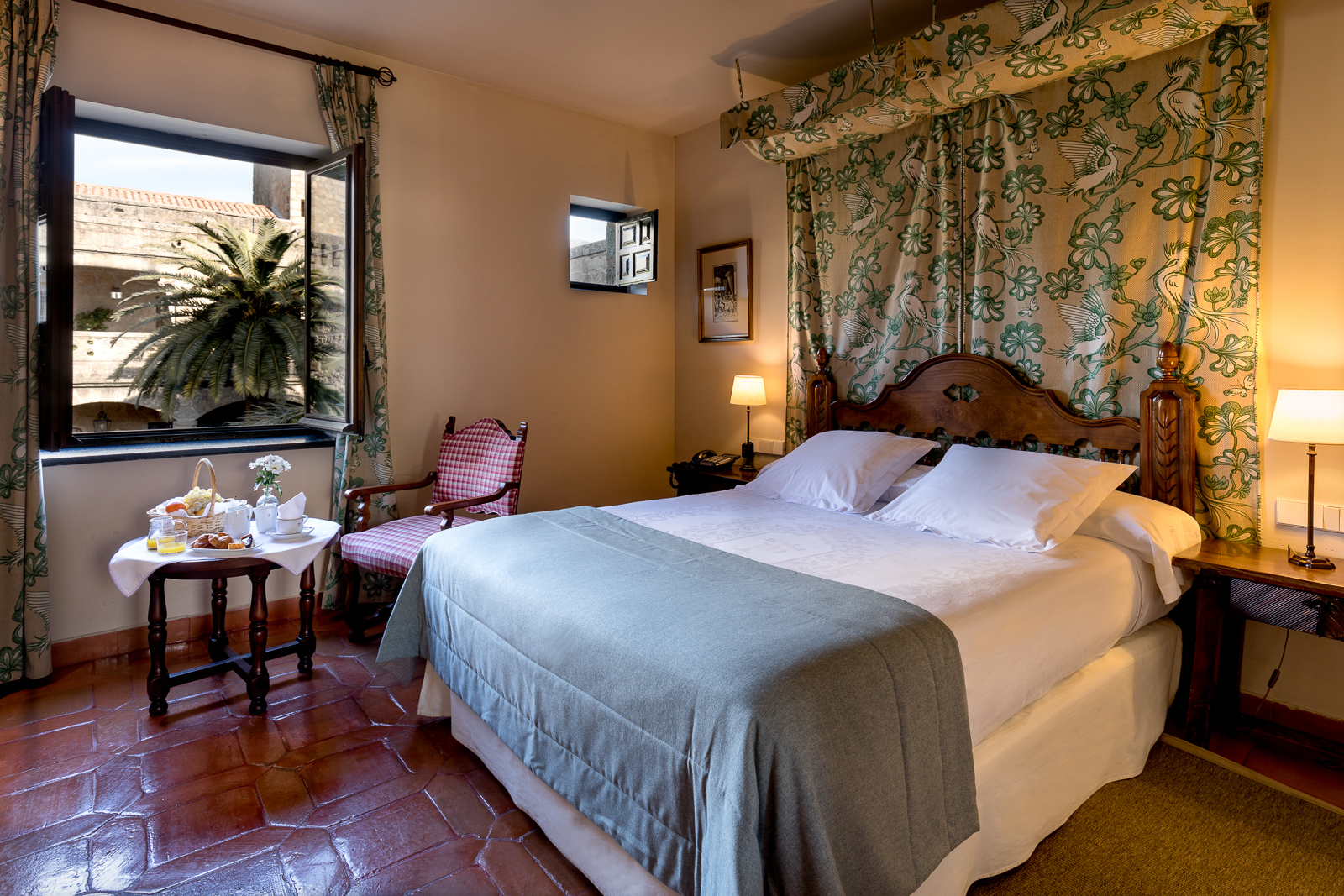 Rooms
The rooms at Paradores combine design and modern services to perfection. In each room you can enjoy the comfort and elegance of the design and furnishings, and the best views in destinations you will want to return to again and again.
Services and facilities
All the comforts you need
Parking prices can be consulted directly at the Parador.
Pets allowed
air conditioning
Elevator
Laptop safe
Conferences and meetings
Breakfast in the room
Gastronomic space
Garden
Minibar with a carefully selected selection of products
Flat screen TV
Outdoor parking
Playground
Seasonal swimming pool
Restaurant
Hairdryer
Room service
Laundry and ironing service
Digital press and magazines service
ChromeCast technology
Free Wifi
Work area with internet access
The gastronomy of the Parador
The best regional cuisine in unique spaces
Paradores offers the exclusive experience of enjoying regional, local and local cuisine in unique spaces. Our cuisine is strongly linked to the places where the 98 hotels are located, presenting the best gastronomy from the different Spanish regions. Pioneers in local cuisine, we have reinforced our commitment to local products in search of the best raw material and reaffirming our commitment to sustainability.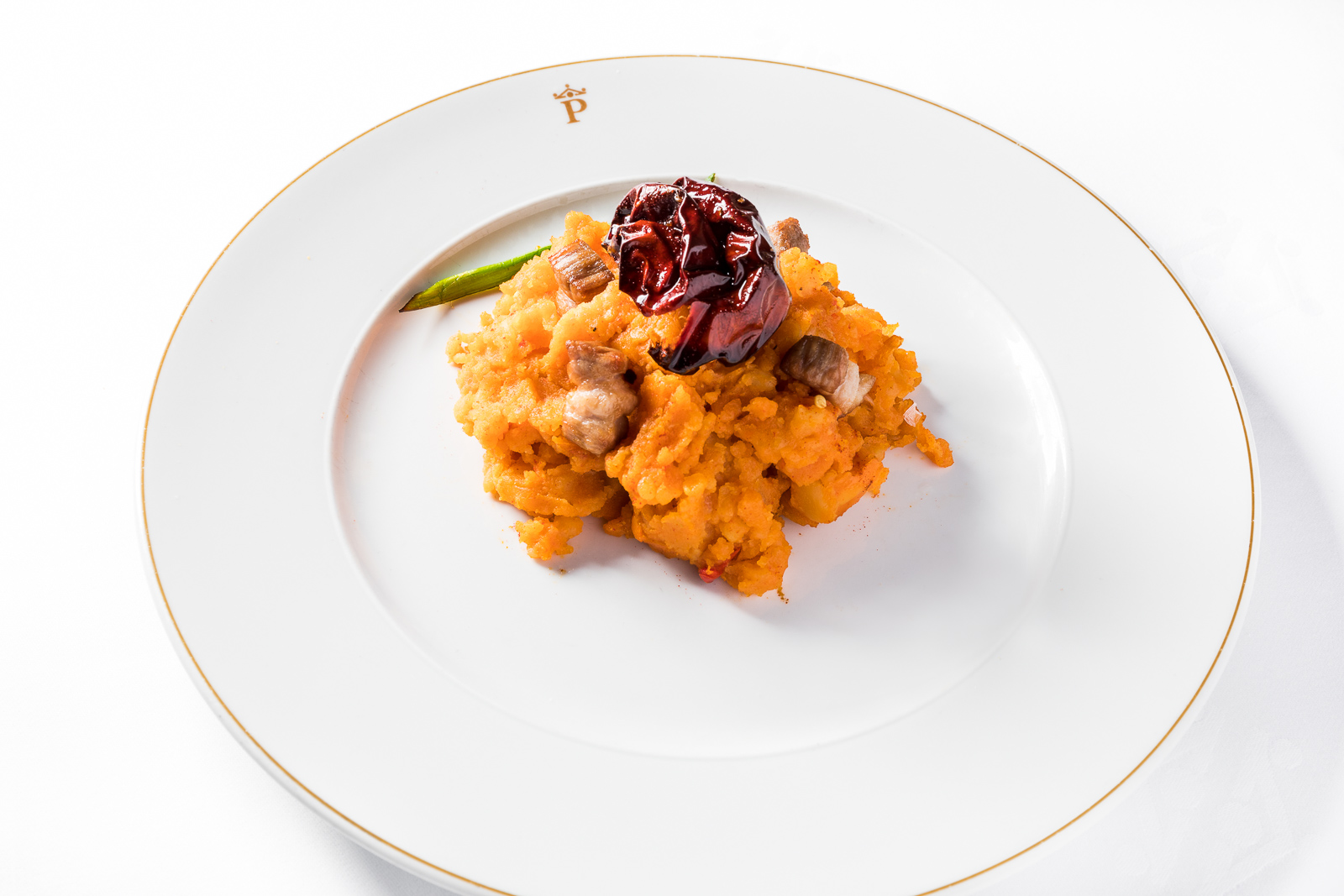 Offers
Take advantage of the Paradores offers
Now, being a Amigo de Paradores has even more benefits: 5% off the Parador rate for your online bookings.
Offer for clients holding the official Pilgrim's accreditation who are completing the Camino de Santiago.
Live your passion for golf with a one-night stay with breakfast and 9-hole green fee.
The Parador is the perfect place for you to discover this medieval town and be captivated by a place of immense beauty.
What to do?
What to do in Parador de Jarandilla de la Vera
Jarandilla de la Vera was where Emperor Charles V chose to stay while work on the Monastery of Yuste was being completed. And no wonder; it's one of the most charming towns in Extremadura. Within its municipal boundaries are architectural gems such as the castle-palace of the Counts of Oropesa, which today is a Parador de Turismo, the house of Don Luis de Quijada, the fortress church of Nuestra Señora de la Torre and several Medieval bridges.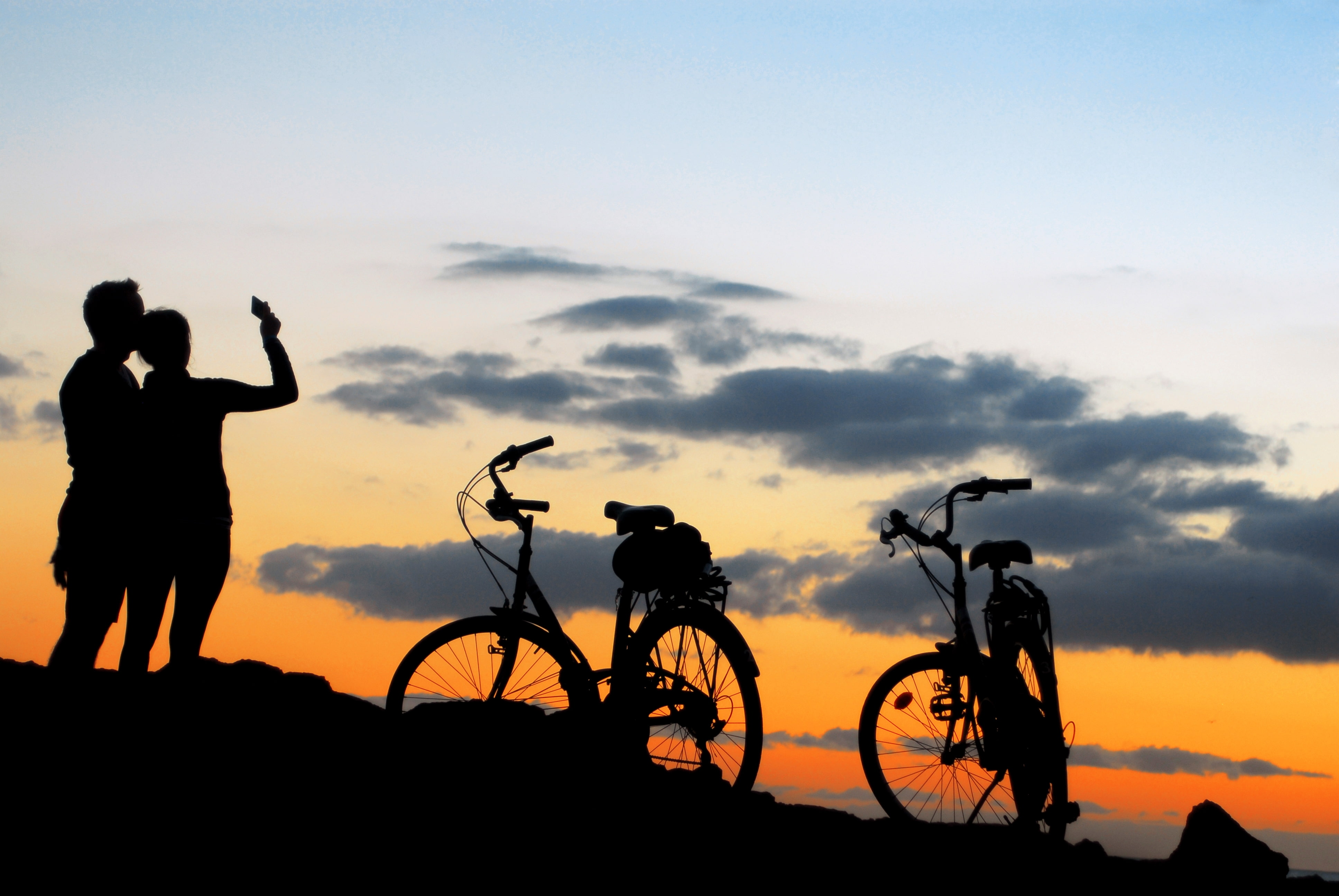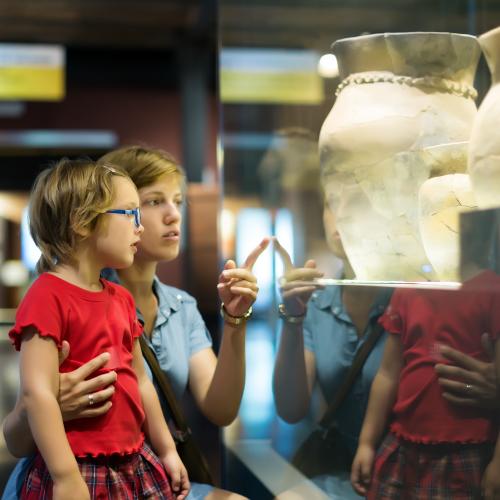 It's also a destination for nature lovers, with 46 natural gorges in the surrounding area alone, making it an ideal spot for bathing in summer. The best known and most visited is the Garganta del Infierno Nature Reserve.
There are also five towns in the area around Jarandilla that have been declared Historic-Artistic Sites: Pasarón de la Vera, Garganta de la Olla, Cuacos de Yuste, Valverde de la Vera and Villanueva de la Vera.
The Monastery of Yuste, where Emperor Charles V spent his last days, is 11 km away. Its two cloisters, one Gothic and the other Renaissance, Charles V's gardens and bedroom are outstanding. The monastery currently hosts the Charles V European Award ceremony.
Halls
Celebrate your event in our halls
The Parador Castillo de Carlos V is a unique enclave just a couple of hours from Madrid. Its spacious rooms and decoration are suitable for hosting all kinds of business meetings and conferences.
Suggestions
We also suggest these Paradors
A noble building in a Medieval village. The Parador de Sos del Rey Católico, one of the first in the network, is in a classic Aragonese manor house. It is...
We can safely say that the Parador de Málaga Gibralfaro has the best views of the city. The hotel, built of stone, is located in a privileged position on Mount...
Santillana del Mar is known as "The town of three lies" because it is not holy, not flat and has no sea. Even so, it's one of the most...
North of Lleida, before reaching Andorra, is the Parador de La Seu d'Urgell. An elegant building with a striking eighteenth-century cloister in a classicist style, it combines perfectly with...
Half an hour from Seville, on the ruins of an impressive 14th century-Islamic fortress, stands the Parador de Carmona. The building looms over the village and offers you a fabulous...