Restaurant La Zalema del Atlántico - Parador de Mazagón
Carretera San Juan del Puerto-Matalascañas km31, 21130, Mazagón, Moguer (Huelva)
+34 959536300
[email protected]
Restaurant of the Parador de Mazagón
Carretera San Juan del Puerto-Matalascañas km31, 21130, Mazagón, Moguer (Huelva)
+34 959536300
[email protected]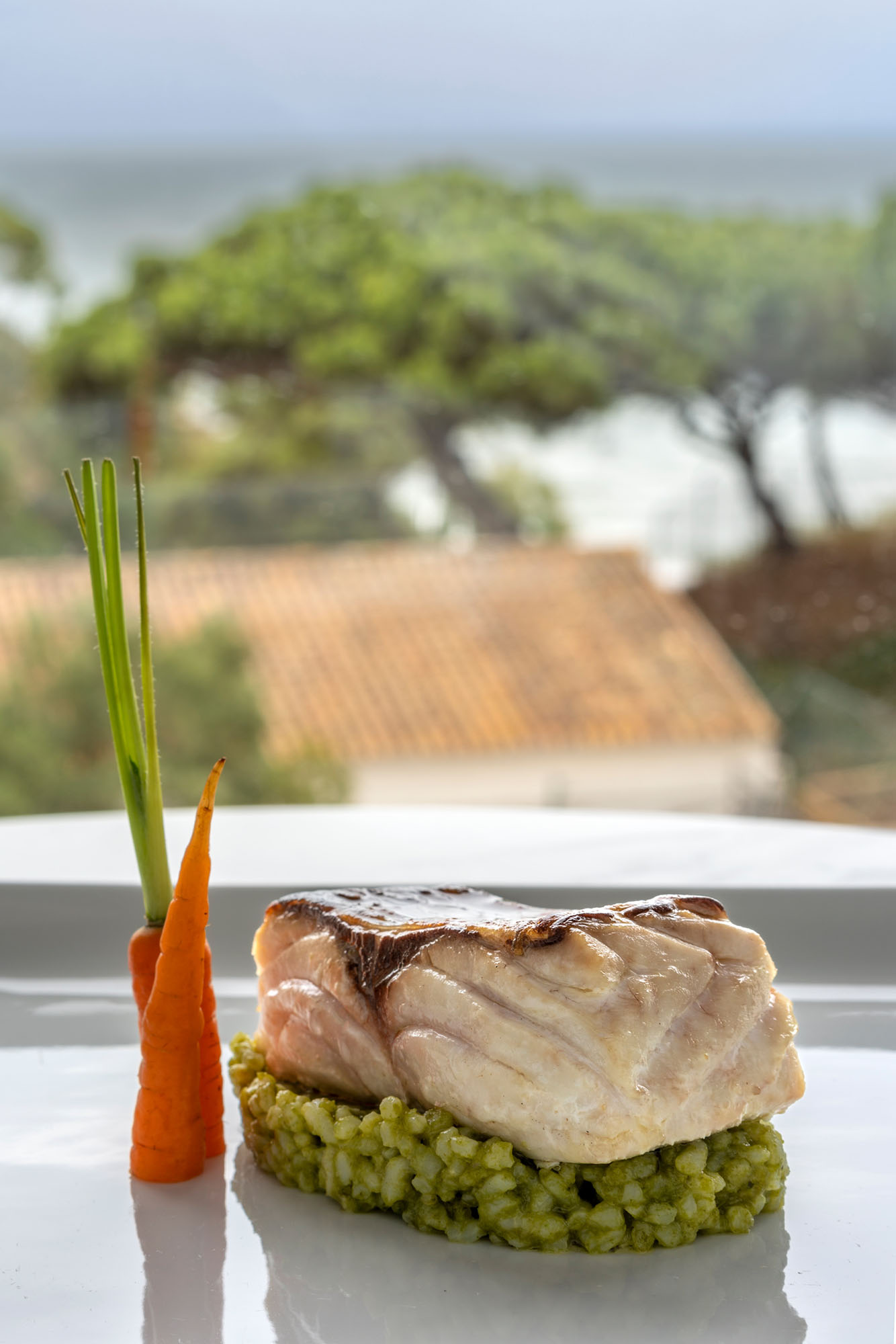 Parador
A culinary paradise in the heart of Doñana
The highest-quality raw materials characterise Huelva's cuisine. At the Parador de Mazagón, in the privileged setting of the Doñana Natural Park, you can enjoy seafood and mountain cuisine with the best products from the coast and from the sierra. Its menu includes prawns, clams and king prawns and, from further inland, Jabugo hams, loins and Iberian pâtés.
Restaurant of the Parador de Mazagón
The exclusive luxury of eating in a Natural Park
Surrounded by large pine forests and at the foot of beautiful unspoilt beaches and spectacular cliffs, the restaurant of the Parador de Mazagón offers the best of Huelva cuisine. Recommendations include Huelva white prawns, coquinas al ajillo and tiger prawns. The cuisine on offer also include recipes such as fried chocho, rice with prawns, lamb stew, Iberian pork shoulder and Moguer quesadillas.
Type of kitchen
Mediterranean Andalusian cuisine
Specialties
Fried Huelva cuttlefish, white prawns, acorn-fed Iberian ham, pork shoulder and Iberian pork products, a wide range of homemade sweets.
Opening Hours
Coffee shop
11:00 - 23:00
Room Service: until 23.00
Seasonal pool bar: from 1 July to 15 September
The Parador
In the heart of Doñana
The hotel has comfortable bedrooms with balconies that offer spectacular views of the coast, lounges, children's play area, gardens, a tennis court, gym, Jacuzzi, wellness zone, indoor and outdoor pool.
From the Parador you can visit Doñana National Park on foot, on horseback, by 4x4 or by bike.
In the town of Mazagón, just a few minutes away, visit the marina and the natural monument to the hundred-year old pine tree.
Mazagón is located a few kilometres from Huelva and is very close to Seville, two capital cities with a wide range of cultural and leisure activities.
The village of El Rocío and the towns of Moguer and Palos de la Frontera, the port from which Christopher Columbus departed on his voyage to America are near to Mazagón.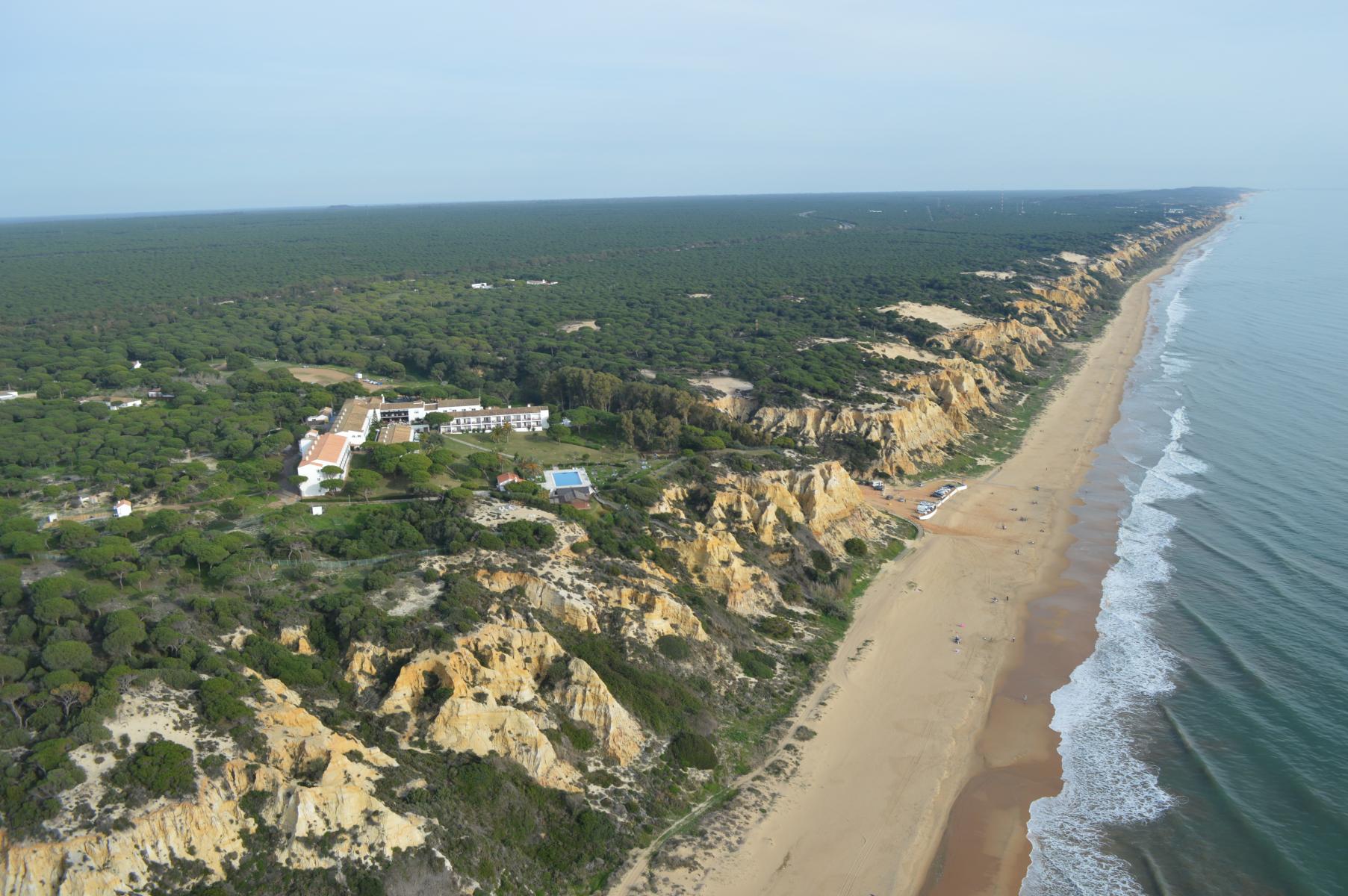 Suggestions
We also suggest these restaurants
Given its privileged location at the main crossroads of Andalusia, in the restaurant of the Parador de Antequera you will enjoy the traditional Antequera gastronomy and the influence of the...
The gastronomic offer of the Parador de Alcañiz is based on updated traditional Aragonese cuisine and seasonal local produce. It includes dishes such as El Pilar beans, borage, Aragonese veal,...
Extremaduran gastronomy, with its Roman past and historical influences, is based on the quality and natural origin of the Badajoz's enviable produce. At the Parador, you can sample regional delicacies...
Through the cuisine of the Parador Castillo de Monterrei you will get to know the gastronomic essence of inland Galicia and experience the taste of authenticity and naturalness. A proposal...
As an exponent of traditional mountain gastronomy with a modern twist, the Parador de Limpias offers a wide variety of local produce and some iconic specialities of Cantabrian cuisine. Hearty...