Restaurant El Mirador del Mediterráneo - Parador de Málaga Gibralfaro
Castillo de Gibralfaro, s/n, 29016, Málaga
+34 952221902
[email protected]
Restaurant of the Parador de Málaga Gibralfaro
Castillo de Gibralfaro, s/n, 29016, Málaga
+34 952221902
[email protected]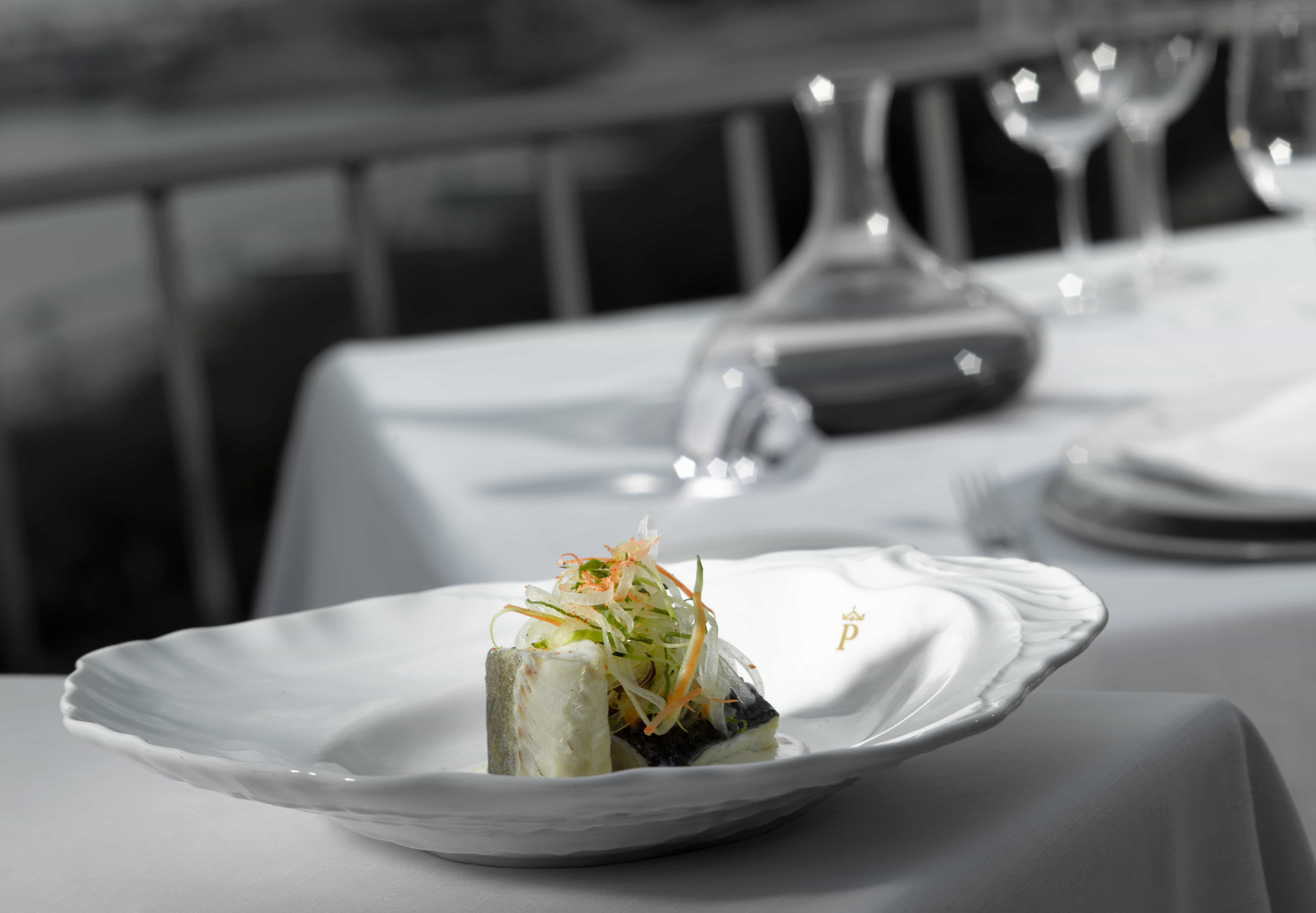 Parador
Andalusian cuisine with the best views in town
Situated on the Gibralfaro hill, with the best views of Malaga as a backdrop and its bay on the horizon, the Parador de Málaga Gibralfaro offers the most romantic setting in the city. The cuisine on offer is based on fish and the richness of fruits and vegetables of the Axarquía, but also bets on the quality of some meats and sweet snacks.
Restaurant El Mirador del Mediterráneo - Parador de Málaga Gibralfaro
Málaga specialities for sharing
A complement to the traditional restaurant, El Mirador del Mediterráneo is a culinary space in its own right, with a more informal menu with dishes to share representing the various regions of Málaga. Málaga cheeses, mango and avocado salad, beefsteak tomato, Iberian cured meats, Russian salad, porra antequerana, aubergines in tempura with honey, fried Andalusian-style cuttlefish or the popular free-range Iberian pork shoulder.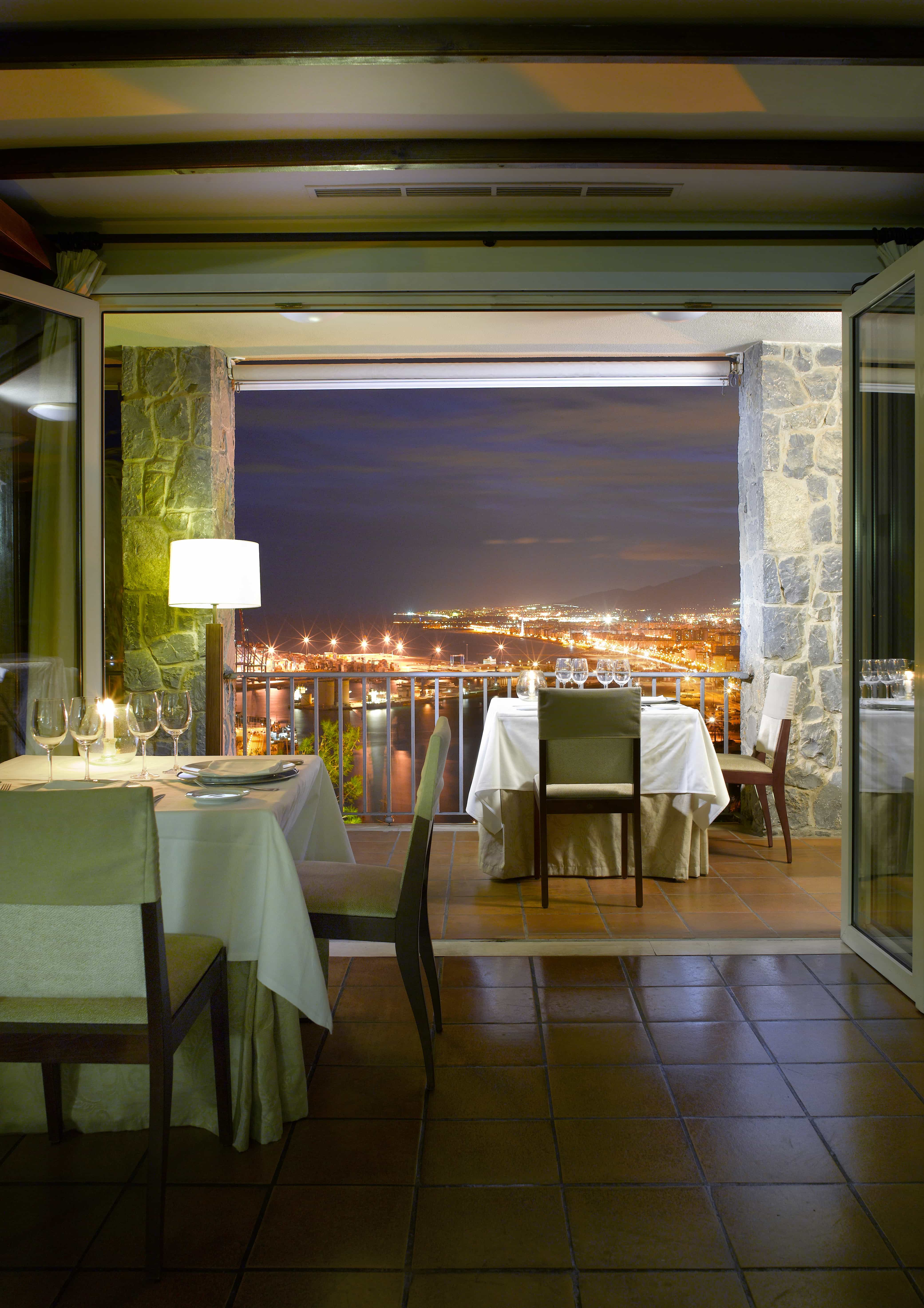 Type of kitchen
Traditional Andalusian
Specialties
Gazpachuelo malagueño, zoque and ajoblanco malagueño
Opening Hours
Coffee shop
11:00 - 00:00
The Parador
The best balcony overlooking the Mediterranean
Do not miss the Picasso Museum in Malaga, with more than 200 works by the renowned painter. Other essential visits include the Alcazaba, the fortress palace from the Andalusi period, the Roman Theatre and the Cathedral. Next to the Parador, you can visit Gibralfaro Castle, which served as a temporary residence for Ferdinand the Catholic after the Reconquest. The Cuevas del Tesoro are in the beautiful town of Rincon de la Victoria, just six kilometres from Malaga. Here the sea has carved out a wonderful landscape in the limestone cliffs. Undoubtedly a jewel worth discovering.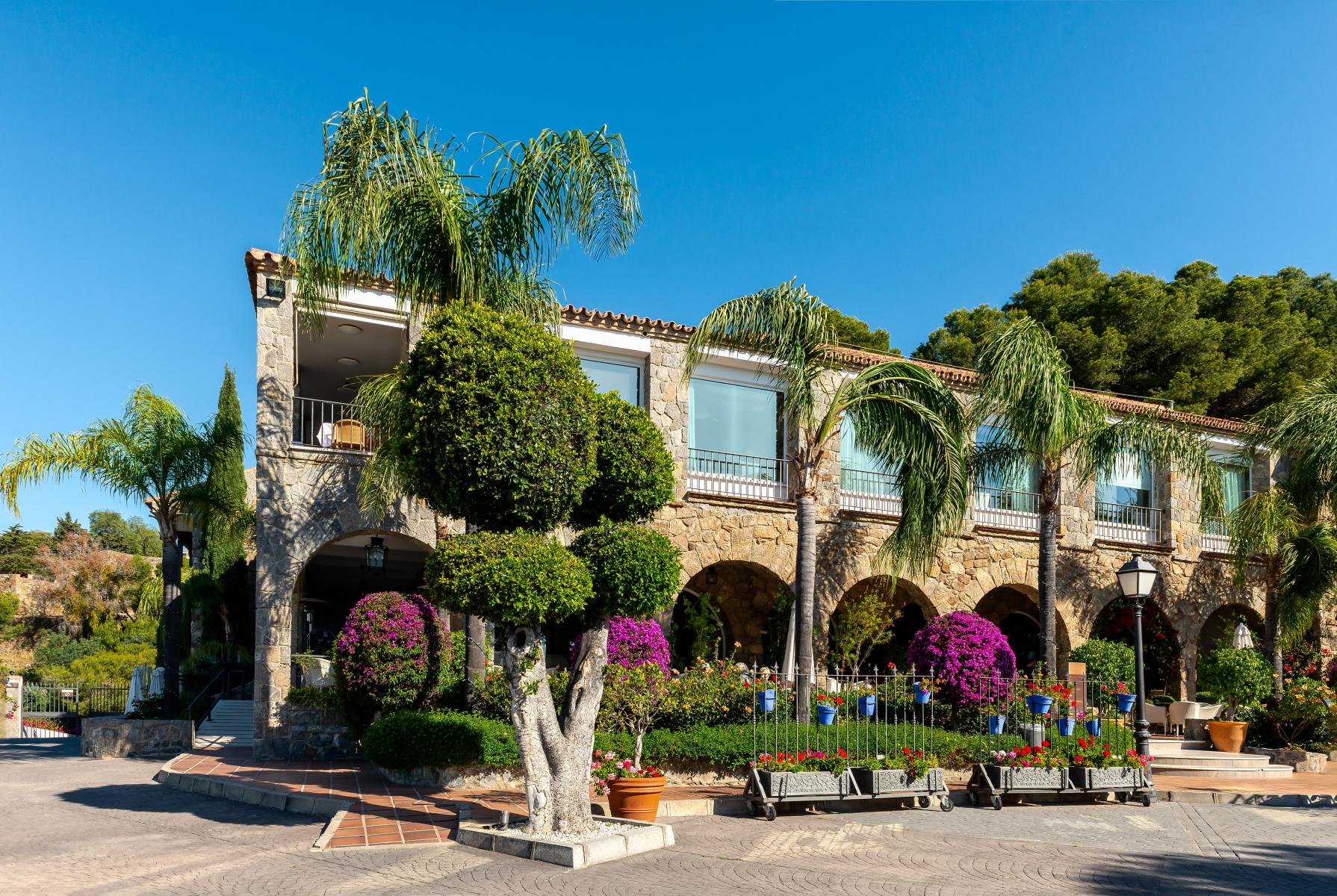 Suggestions
We also suggest these restaurants
The restaurant of the Parador Casa da Ínsua allows you to enjoy an updated vision of the varied traditional cuisine of the Portuguese region of Dâo, with flavours such as...
Simplicity and originality characterise the gastronomy of Cuenca, of which the Parador de Cuenca is an exponent. Succumb to the charm of an updated Manchegan cuisine with colourful presentations that...
At the Parador de la Plasencia you'll enjoy the simple and exquisite gastronomy of Extremadura. Our cuisine allows you to try the best of the region's products: cuisine on offer...
The gastronomic offer of the Parador de Gijón identifies with its surroundings. It is committed to quality products and Asturian specialities, with an updated cuisine in terms of preparation and...
The proximity of Morocco and Andalusia has left its mark on Ceuta's cuisine in terms of flavours, aromas and colours. A cuisine with Andalusian and Moroccan influences based largely on...