Restaurant Nosa Señora da Barca - Parador Costa da Morte
Lugar de Lourido s/n, 15125, Muxía (A Coruña)
+34 881 16 11 11
[email protected]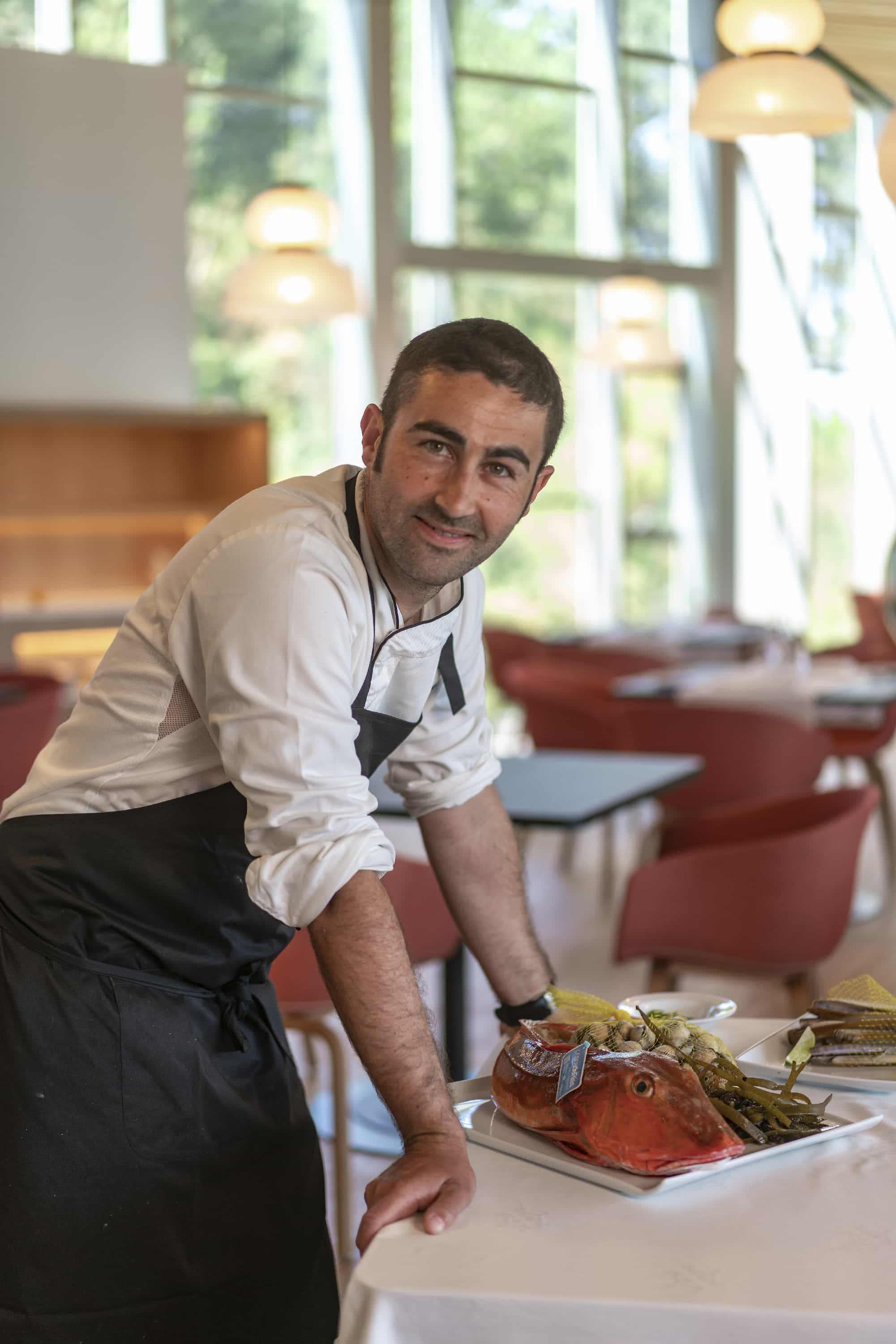 Parador
Cooking at the end of the world
The indomitable ocean that has shaped this rugged coastline over time is the source of a unique gastronomic heritage from which the Parador Costa da Morte draws. Fish and seafood nourish the cookers where local gastronomy and traditional recipes are combined.
Restaurant Nosa Señora da Barca - Parador Costa da Morte
A gastronomic viewpoint over the Atlantic Ocean
The restaurant Nosa Señora da Barca of the Parador de Costa da Morte is a unique location with a terrace with amazing views of the Lourido beach where gastronomy and nature go hand in hand. Its menu features fish and seafood from the fish market, regional cheeses and precious meats such as Galician Ternera Rubia.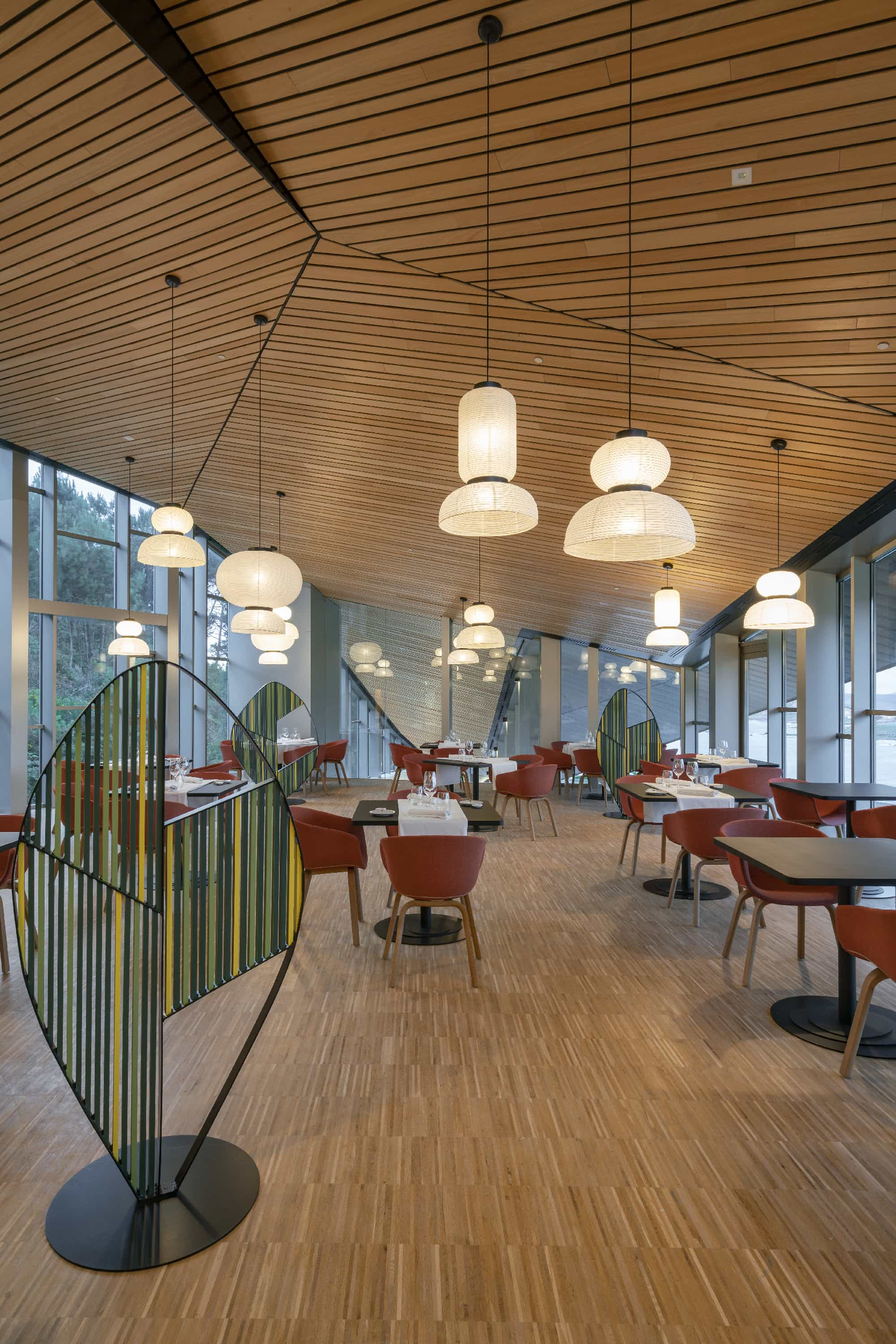 Type of kitchen
Regional, Galician
Specialties
Barnacles from Muxía, Longueiróns (bivalve mollusc similar to the common razor shell) from Fisterra, Rice with lobster, Skate Caldeirada (stew), Sea bass in salt and Kid's shoulder.
Opening Hours
Coffee shop
11:00 - 00:00
The Parador
A magnificent balcony at the world's end
The integration within its surroundings is at the core of this Parador's identity. Its design in terraces is focused on environmental respect, adapting itself to the natural orography with two innovative, panoramic lifts which move diagonally.
Here, every room looks towards the coast and has impressive views of the sea, while its spectacular infinity swimming pool merges itself with the Atlantic Ocean thanks to its glass walls. Additionally, the Parador hosts an artistic collection of its own, an exclusive display of sculptures and photographies closely linked the the livelihood, landscape, history and culture of Galicia.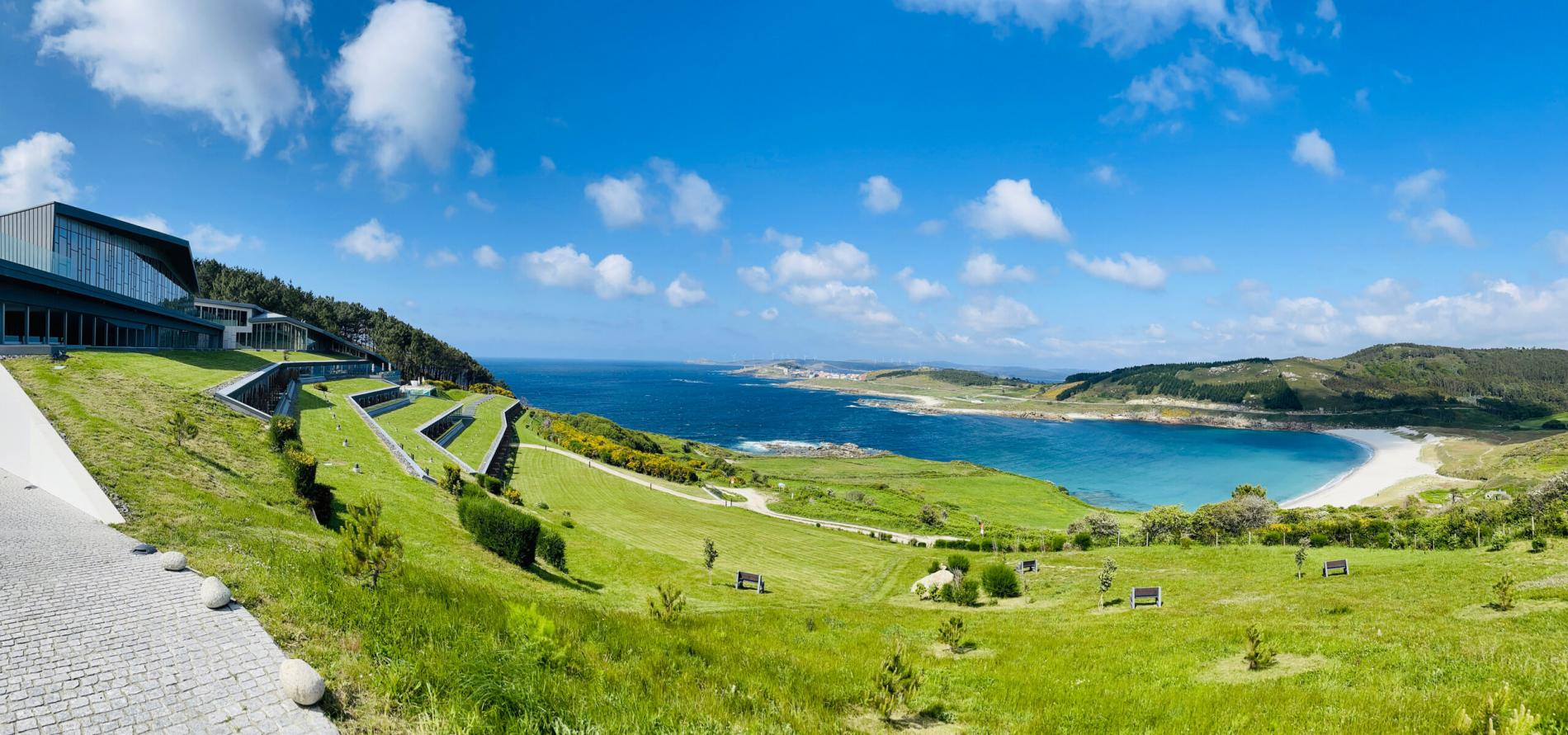 Suggestions
We also suggest these restaurants
The hotel's gastronomic offer stands out for its high quality products such as fish and seafood from the Gulf of Cádiz and the Strait of Gibraltar, wines and vinegars from...
The gastronomy of the Parador de Alarcón is based on the traditional cuisine of Cuenca. It tastes of Manchegan stew, morteruelo (pork liver stew), pickled partridge, pisto (similar to ratatouille),...
The gastronomic offer of the Parador de Alcalá de Henares combines the culinary tradition of Madrid, without forgetting references to Cervantes' recipes as one of its great hallmarks. A menu...
The traditional gastronomy from Jaén that the Parador de Jaén boasts is heir to the Andalusian tradition and is reminiscent of the sheperds' cuisine. Its main ingredients come from the...
The Parador de Villafranca offers pilgrims and travellers on the Way of St. James the area's most authentic cuisine. El Bierzo's cuisine is characterised by the variety and quality of...