Restaurant De Lemos - Parador de Monforte de Lemos
Plaza Luis de Góngora y Argote, s/n, 27400, Monforte de Lemos
+34 982418484
[email protected]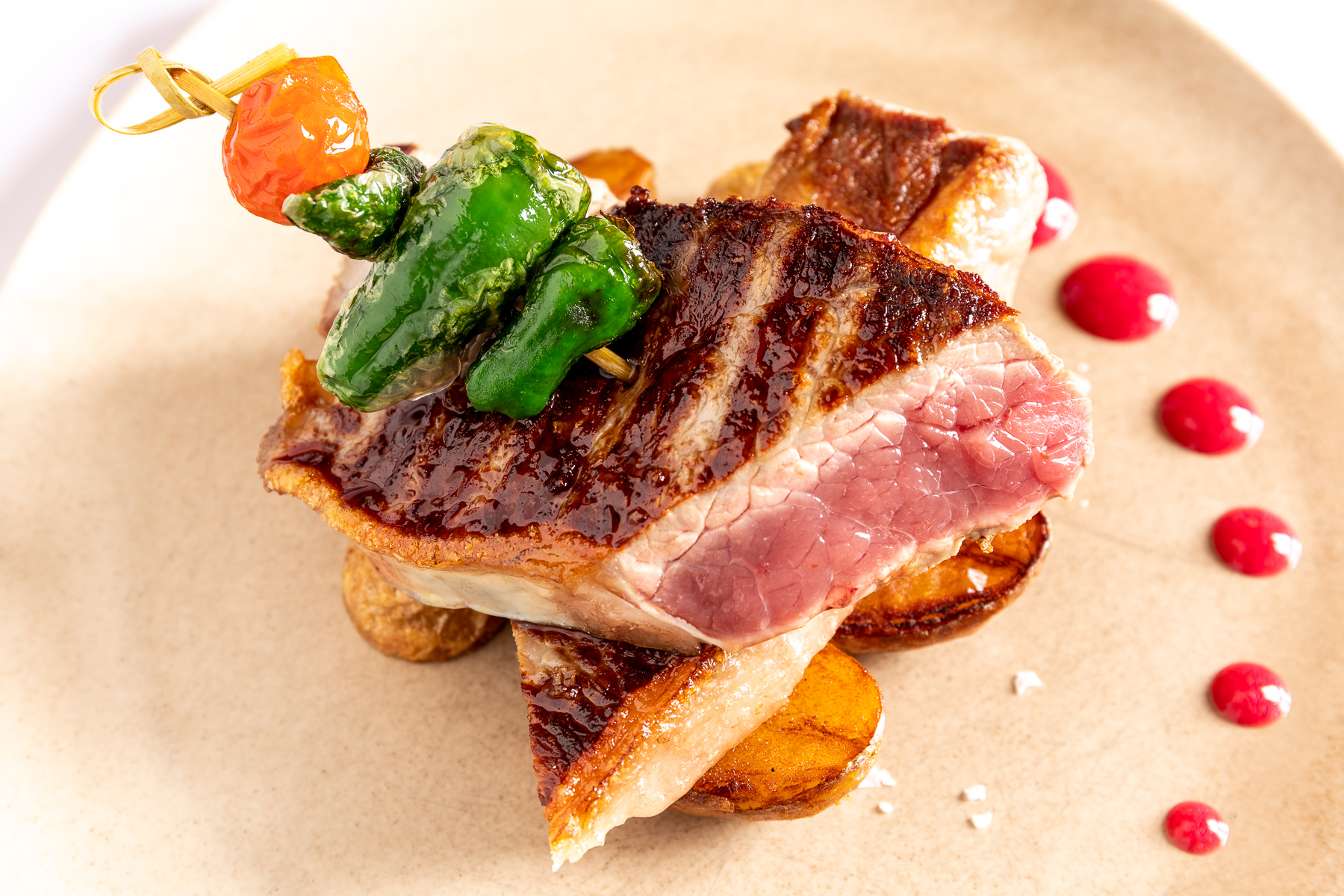 Parador
Galician inland gastronomy
The restaurant area of the Parador de Monforte offers traditional Galician cuisine, with a special emphasis on inland Lugoan emphasis on the cuisine of inland Lugo, and does everything possible to offer maximum flavour from quality products.
Restaurant De Lemos - Parador de Monforte de Lemos
tradition, flavour and authenticity
At Restaurant De Lemos, a warm space with wooden ceilings, you can enjoy the best and most authentic Galician cuisine in a unique setting with views of the Torre del Homenaje and the town of Monforte de Lemos. The food served at the table is a culinary tribute with classic dishes that are intimately linked to the area such as octopus á feira, empanada de raxo or the delicious caramelised filloas.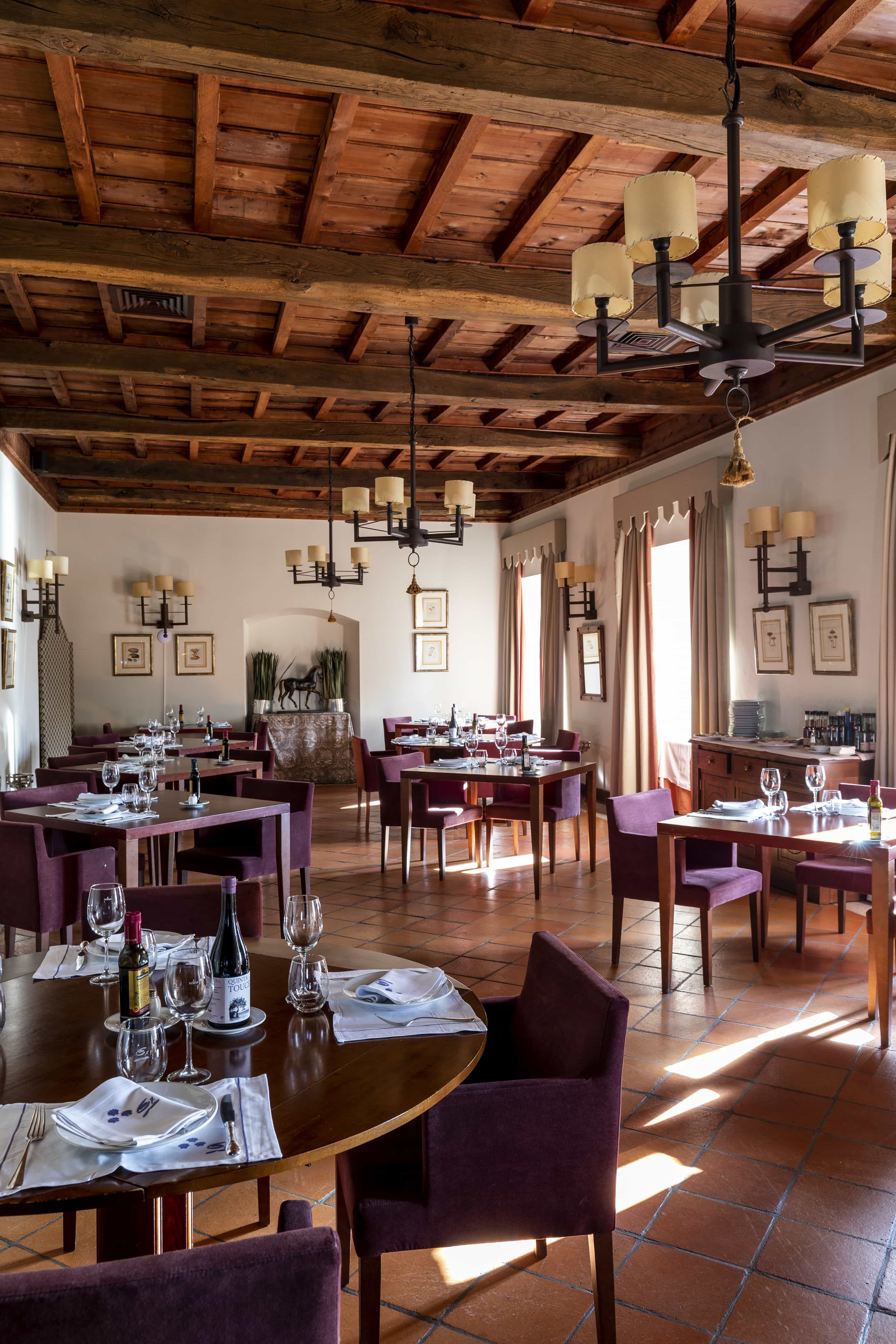 Type of kitchen
Galician Regional
Specialties
Homemade empanada, octopus á feira and caramelised filloa.
Opening Hours
Coffee shop
Sunday to Thursday: 11.00 - 23.30; Fridays and Saturdays: 11.00 - 00.00
The Parador
A monumental complex in Ribeira Sacra
The building we see today was built in the seventeenth century on the medieval ruins of the original construction and retains the majestic cloister with three floors and five arcades on each floor, ideal for events and celebrations.
The hotel also has numerous bedrooms, access facilities, gym, Jacuzzi and outdoor swimming pool.
The town of Monforte is known as the Galician El Escorial thanks to the impressive architecture of the Colegio de los Escolapios, a building more than 100 meters long that took three centuries to complete.
Coats of arms for the Counts of Lemos, the House of Alba and the Piarist Fathers hang on the walls; while the museum is home to paintings by El Greco and Andrea del Sarto, among others.
Monforte de Lemos is also the perfect place for discovering the Ribeira Sacra, the rivers, vineyards, Romanesque churches, cuisine and festivities.
Outside the town, visit landscapes of indescribable beauty such as the Sil Canyons or the magical mountain range of O Caurel.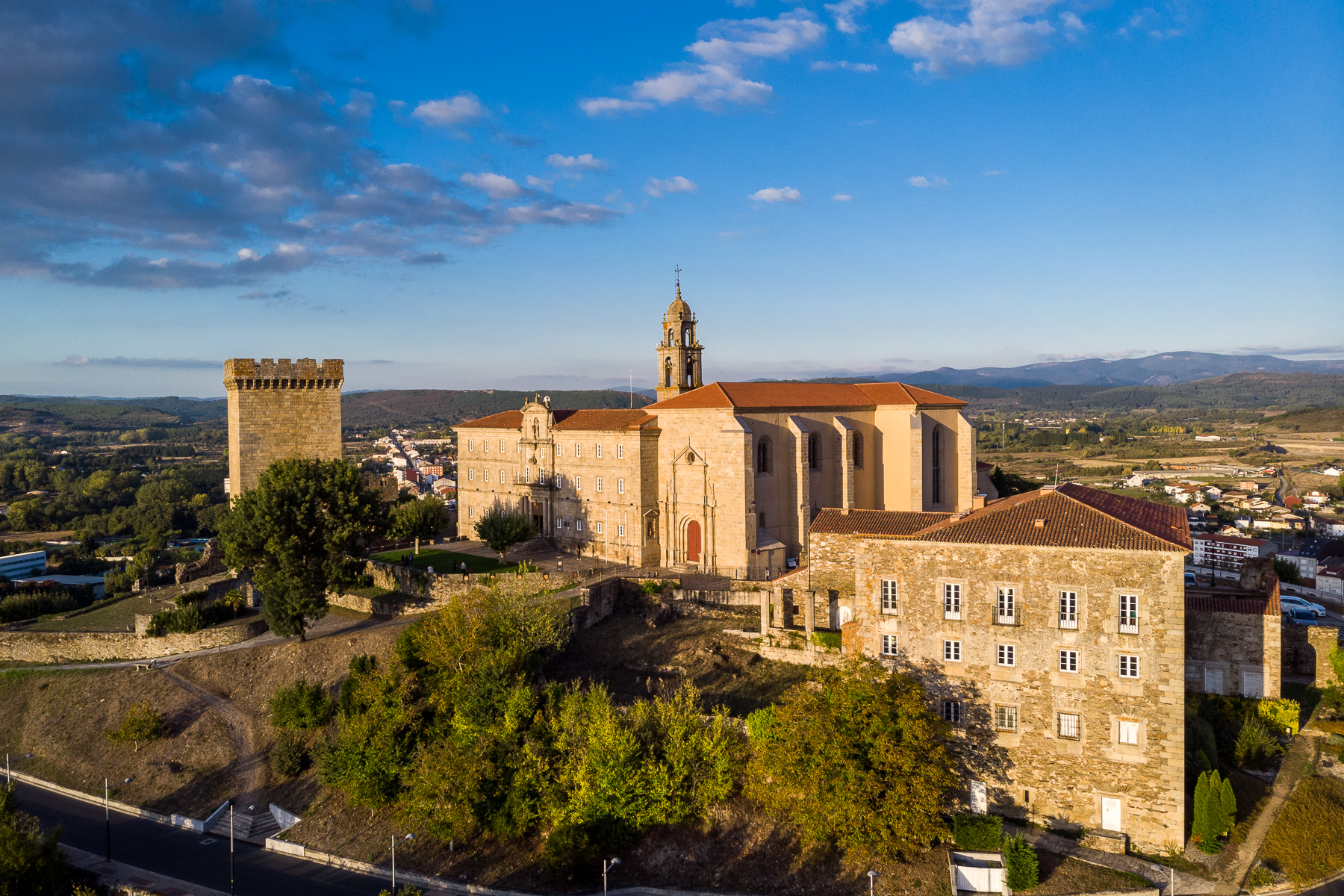 Suggestions
We also suggest these restaurants
The hotel's gastronomic offer stands out for its high quality products such as fish and seafood from the Gulf of Cádiz and the Strait of Gibraltar, wines and vinegars from...
Traditional gastronomy combined with a local concept of the Aran Valley cuisine is the hallmark of the Parador de Artíes. It has a menu of local and regional products, as...
With the pastures of Salamanca as a great larder, the Parador de Ciudad Rodrigo is an outstanding exponent of the gastronomy of Salamanca, whose star products are Iberian pork and...
The Parador de Baiona offers the best Galician cuisine in a unique spot with spectacular views over the bay and the Cíes Islands. Here you will be able to enjoy...
The gastronomy of the Parador de Cangas bears the Asturian stamp and is characterised by the quality of the produce and the nods to monastic cuisine. With a larder stocked...