Restaurant of the Parador de Carmona
Alcázar, s/n, 41410, Carmona
+34 954141010
[email protected]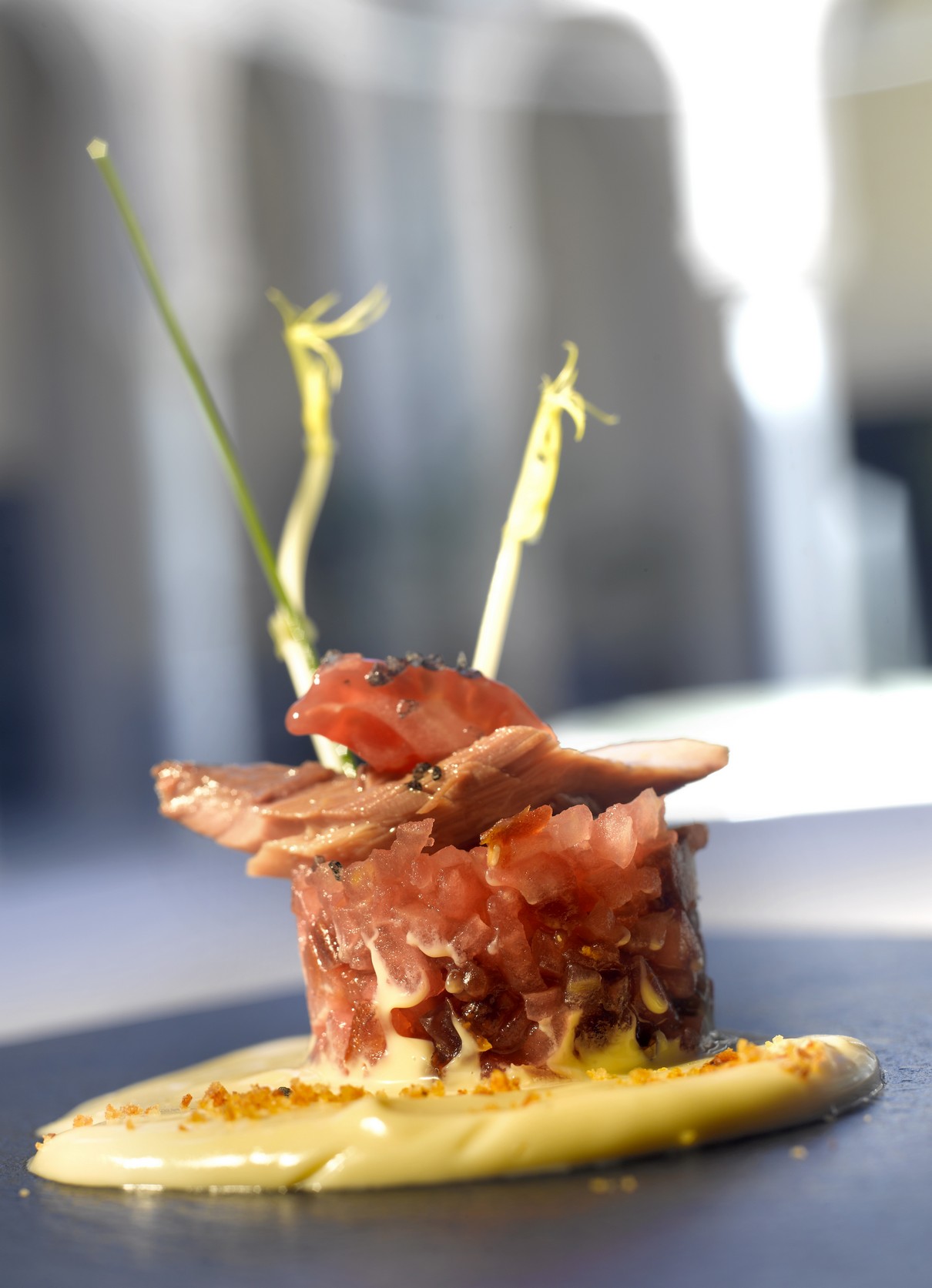 Parador
Traditional cuisine with Arabic influences
In line with the gastronomy of Seville, the restaurant offer at the Parador de Carmona is based on tradition, with a marked Arabic influence and organic produce from the garden with succulent seasonal dishes. Also worth highlighting are the Iberian meats and the local pastries, such as the English cake or cider cake, which has become a sweet monument.
Restaurant of the Parador de Carmona
A refectory overlooking the fertile valley
The menu of the Restaurant of the Parador de Carmona combines regional cuisine and local dishes. In its elegant dining hall, a refectory with high ceilings and large windows overlooking the vast and fertile plain, you will taste local specialities such as spinach with chickpeas Carmona style, cod confit with rosemary on broken potatoes with paprika, or salmorejo (thick tomato soup) and alboronía (vegetables and paprika dish), among other dishes made with vegetables and greens.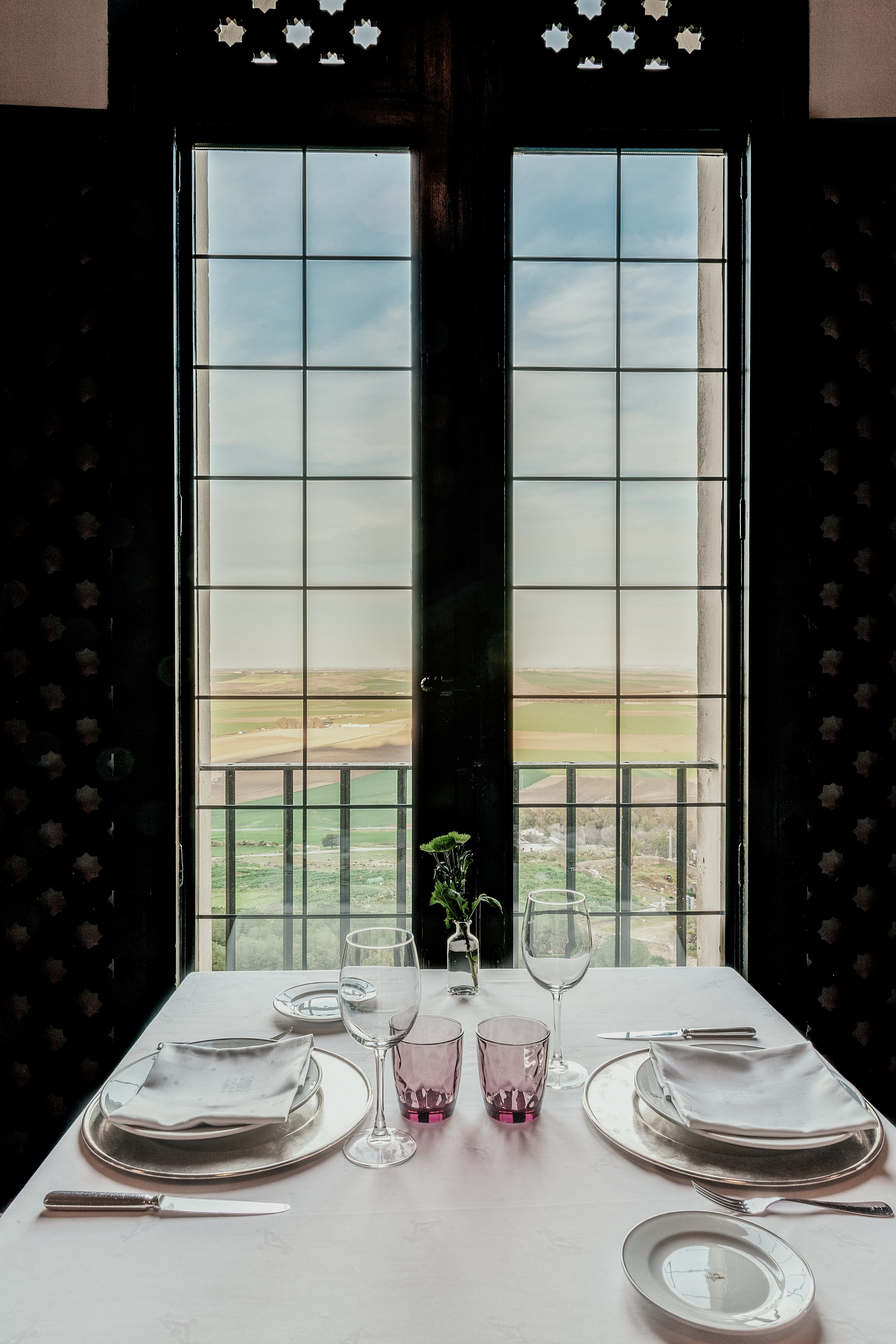 Type of kitchen
Traditional Andalusian
Specialties
Iberian meats, spinach with chickpeas and spices, cod loin confit with rosemary and vegetables from the Vega de Carmona.
Opening Hours
Coffee shop
11:00 - 22:45
The Parador
Andalusian splendour
The city of Carmona is one of the most beautiful cities in Andalusia. There are more than 500 archaeological sites in the surrounding area, which testifies to its antiquity that exceeds 2000 years. The Parador is located in the centre of Carmona, near places of interest such as the Puerta de Sevilla, the Museum of the City of Carmona, the Teatro Cerezo and the Town Hall. 10 minutes of walking will take you to the Archaeological Ensemble of this municipality.
Seville, the Andalusian capital bathed by the Guadalquivir River, is barely thirty kilometres away. Here you can visit some of Spain's most spectacular monuments such as La Giralda, the Torre del Oro, its Gothic Cathedral, or wander through the Barrio de Triana or the Reales Alcázares.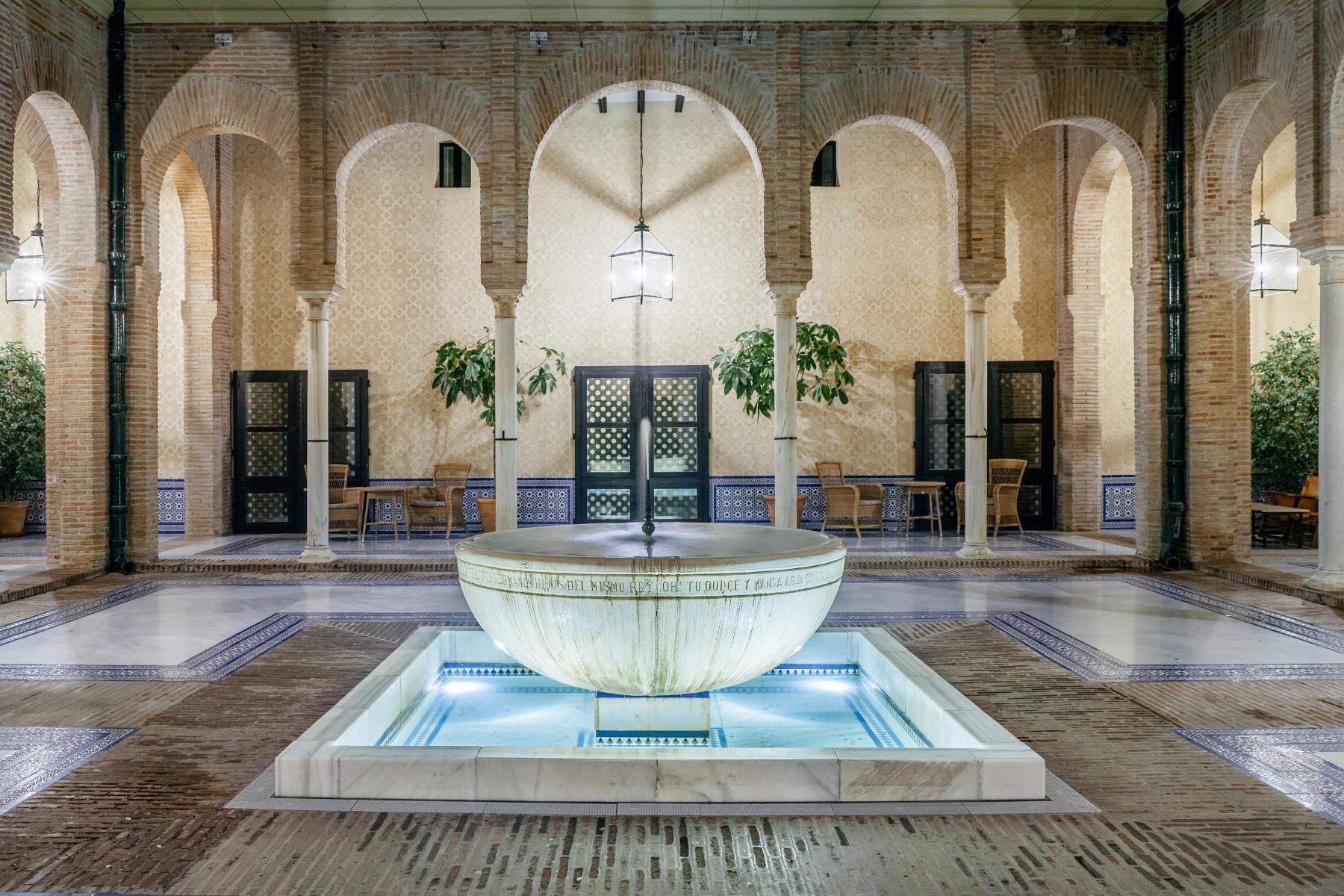 Suggestions
We also suggest these restaurants
The Parador de Vic Sau is an ideal place to enjoy the excellent and exquisite Catalan cuisine, with particular emphasis on the classic dishes of the county of Osona. This...
An exponent of Mediterranean cuisine, Valencian food is characterised by its abundance of rich and healthy recipes, whose secret lies in the natural products of the sea and the market...
The restaurant El Jardín de Gil Blas bases its menu on traditional Cantabrian cuisine, featuring a wide range of local produce and some of the iconic specialities of regional cuisine....
At the Parador de Santo Estevo you'll be able to try the most exquisite dishes of cuisine from inland Galicia, prepared with the best local products. Chestnuts are one of...
The menu of the Restaurant of the Parador de Almagro is a reflection of the rich and varied regional cuisine of La Mancha. Among the specialities you will be able...