Restaurant of the Parador de Carmona
Alcázar, s/n, 41410, Carmona (Sevilla)
+34 954141010
[email protected]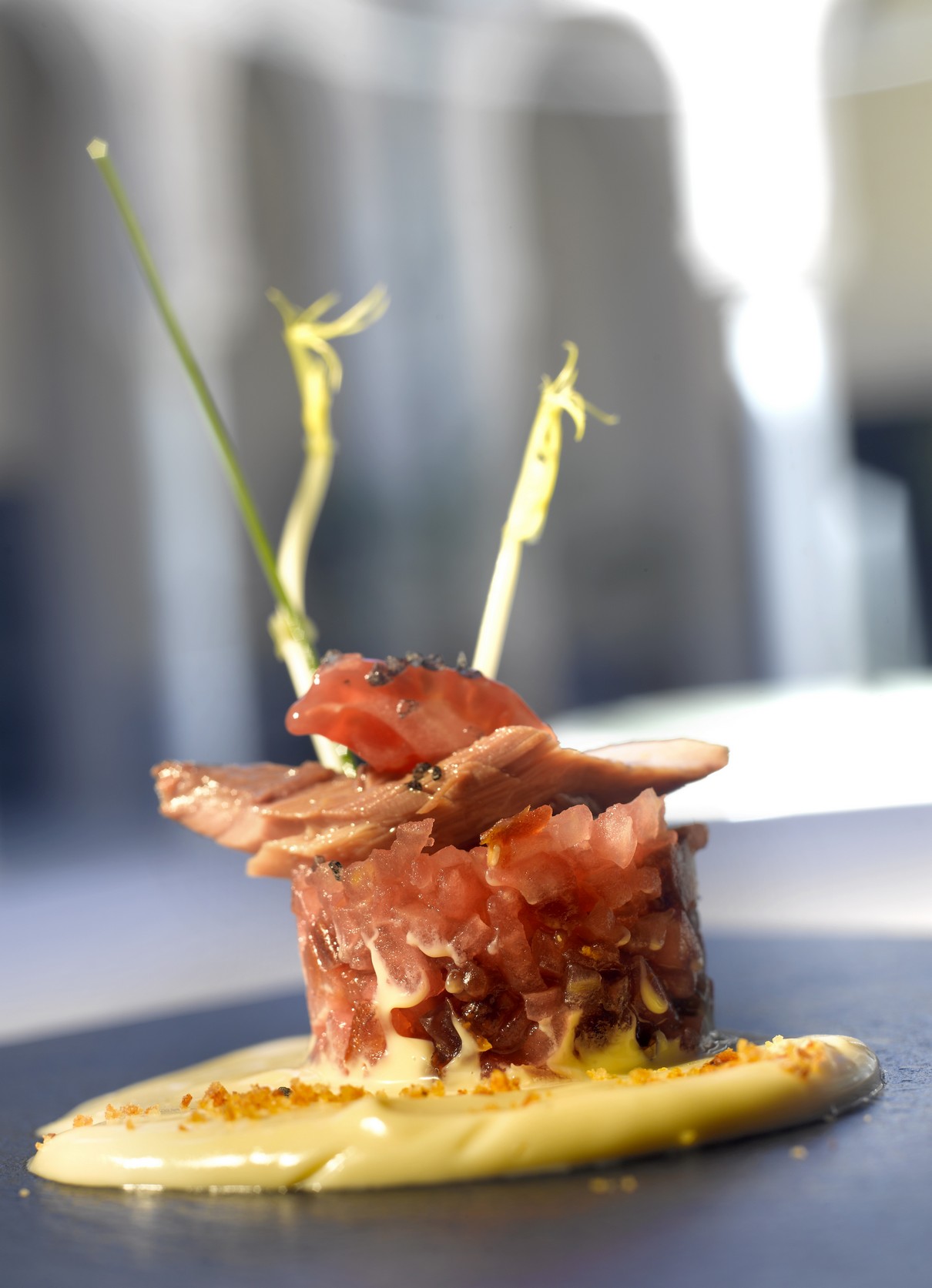 Parador
Traditional cuisine with Arabic influences
In line with the gastronomy of Seville, the restaurant offer at the Parador de Carmona is based on tradition, with a marked Arabic influence and organic produce from the garden with succulent seasonal dishes. Also worth highlighting are the Iberian meats and the local pastries, such as the English cake or cider cake, which has become a sweet monument.
Restaurant of the Parador de Carmona
A refectory overlooking the fertile valley
The menu of the Restaurant of the Parador de Carmona combines regional cuisine and local dishes. In its elegant dining hall, a refectory with high ceilings and large windows overlooking the vast and fertile plain, you will taste local specialities such as spinach with chickpeas Carmona style, cod confit with rosemary on broken potatoes with paprika, or salmorejo (thick tomato soup) and alboronía (vegetables and paprika dish), among other dishes made with vegetables and greens.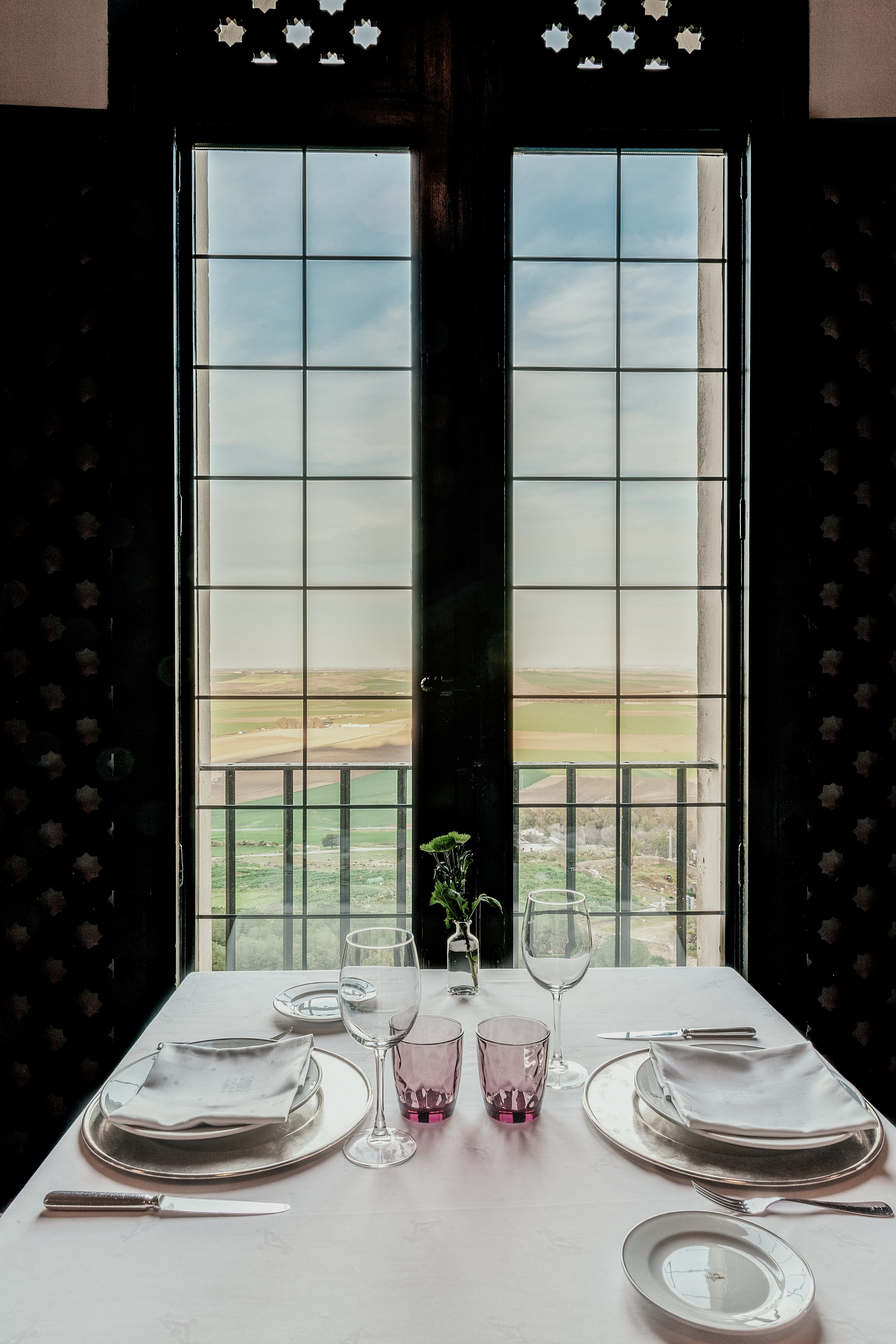 Type of kitchen
Traditional Andalusian
Specialties
Iberian meats, spinach with chickpeas and spices, cod loin confit with rosemary and vegetables from the Vega de Carmona.
Opening Hours
Coffee shop
11:00 - 22:45
The Parador
Andalusian splendour
The Parador de Carmona occupies the Mudejar palace of Pedro I of Castile, built on the old Moslem castle. Plundered and finally destroyed in the 19th c. by a series of earthquakes, the area was reborn in 1976 as a Parador designed as an Andalusi palace.
Originally a Turdetanian-Carthaginian acropolis, the site was turned into the residence of the Moorish king of Carmona, it was then rebuilt by Pedro I, promotor of the Alcazar of Seville, who made it his favourite residence. The old castle courtyard is now the car park while the Casa Real is home to the salon and bedrooms of the Parador.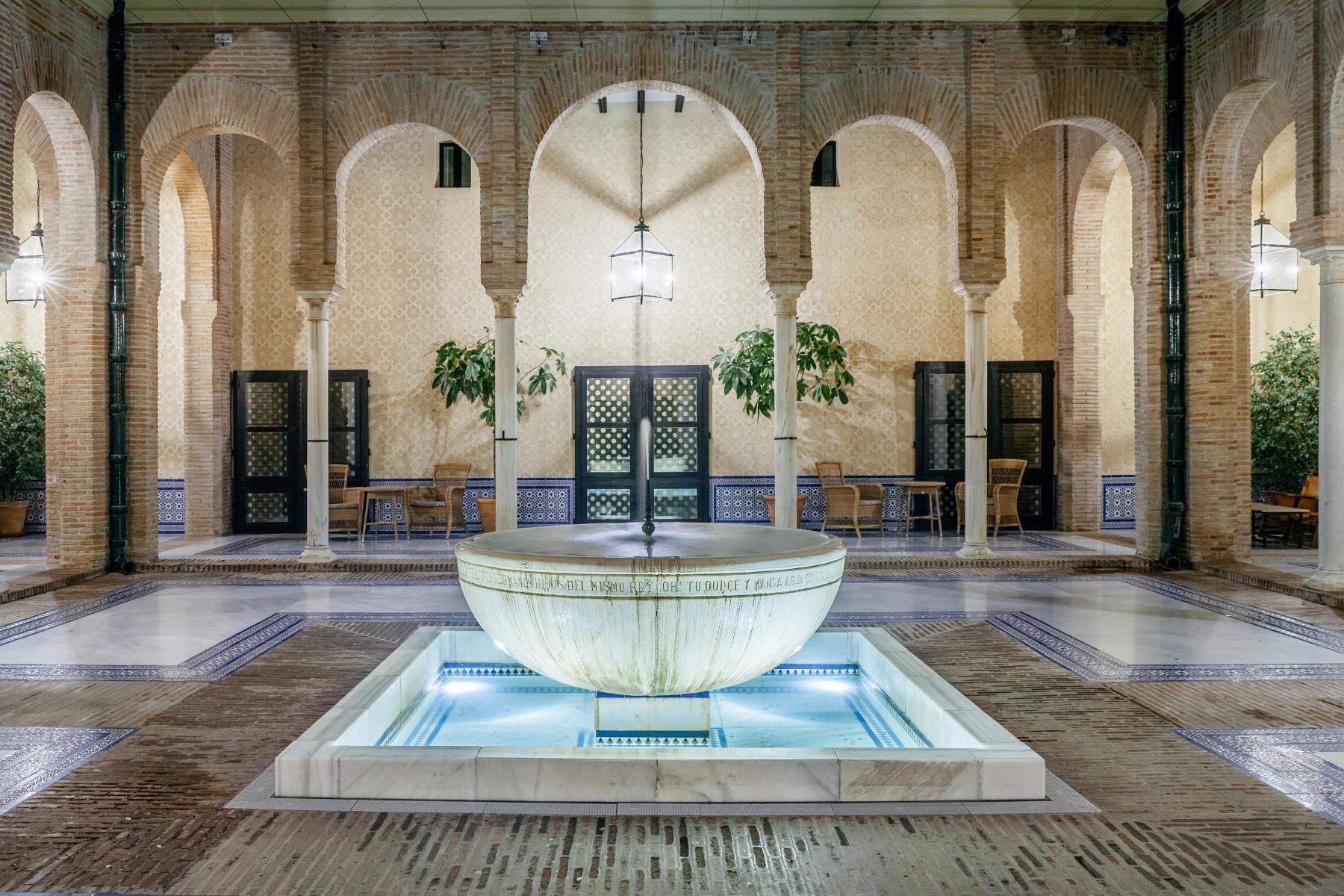 Suggestions
We also suggest these restaurants
Besides the quintessential Andalusian dishes and Mediterranean recipes, at the Parador de Ronda you can enjoy specialities from the Ronda highlands, with outstanding stews and roasts, next to the iconic...
The Parador de Baiona offers the best Galician cuisine in a unique spot with spectacular views over the bay and the Cíes Islands. Here you will be able to enjoy...
The restaurant of the Parador Casa da Ínsua allows you to enjoy an updated vision of the varied traditional cuisine of the Portuguese region of Dâo, with flavours such as...
The Hostal dos Reis Católicos has two restaurants, both of which offer the best Galician cuisine with the highest-quality market products: one with creative and regional cuisine with a modern...
Mojácar is seafaring, but its gastronomy also reflects the traditional cuisine of the interior, with vegetables, pasta, game, free-range meats and Alpujarras stews. At the Parador you can savour exquisite...