Restaurant of the Parador de Toledo
Cerro del Emperador, s/n, 45002, Toledo
+34 925221850
[email protected]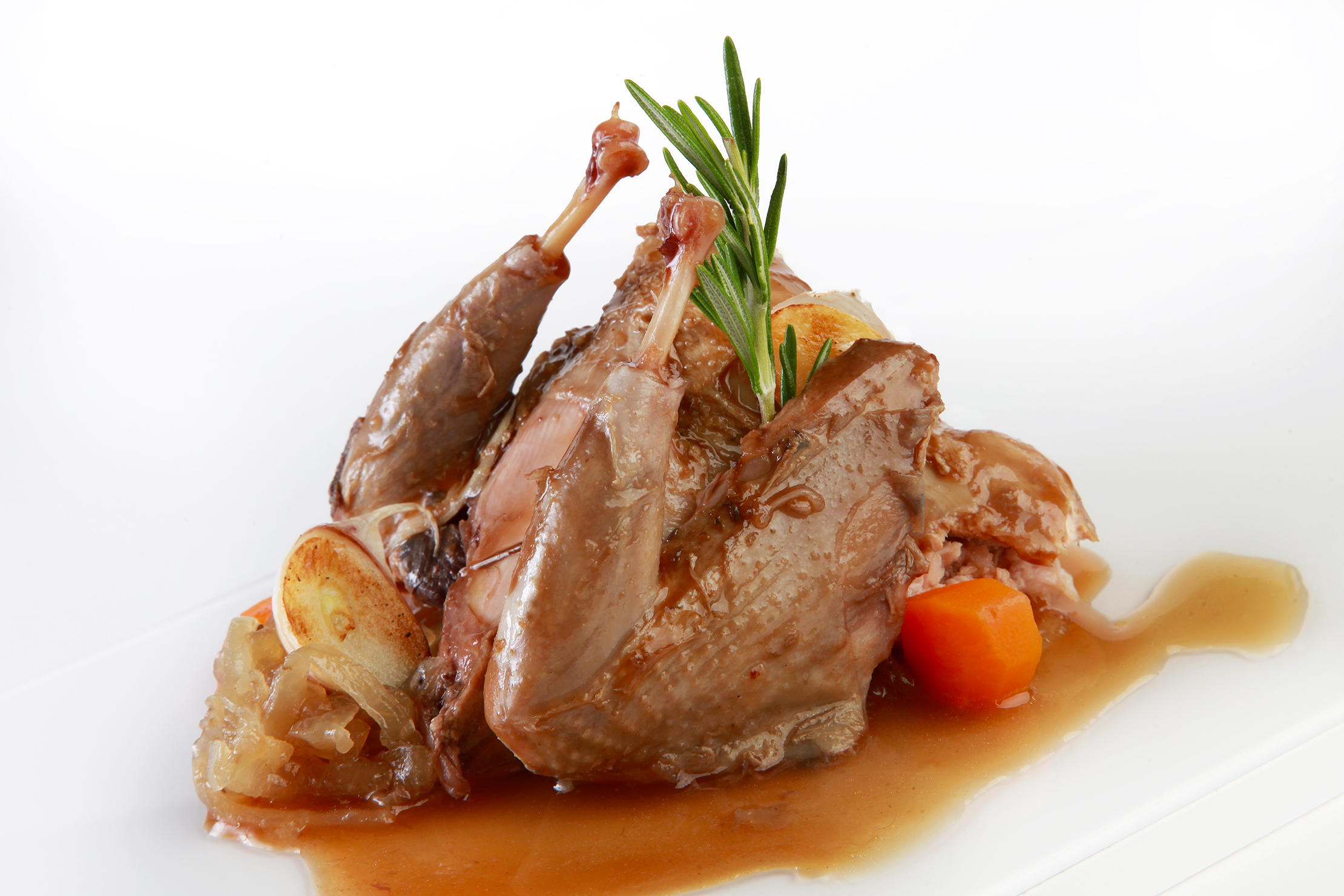 Parador
Imperial cuisine, heir to three cultures
Eating at the Parador de Toledo, a country house with the best views of the complex of historic buildings, is to immerse oneself in a culinary journey back to the Middle Ages to discover delicious and natural delicacies inherited from the three cultures that populated the imperial city. You'll try the best dishes in Toledo cuisine, which is based on game, shepherds' cuisine, hearty and delicious,
Restaurant of the Parador de Toledo
Game and shepherds' cuisine with panoramic views
The Restaurant of the Parador de Toledo allows you to enjoy an unparalleled panoramic view of the historic city, with the Cathedral, the Alcázar and the synagogues in outline on the horizon, while you enjoy succulent classic dishes from Castile-La Mancha such as stewed partridge a la toledana, game pâtés, migas del pastor, atascaburras, marinated lion of venison, cod confit, roast lamb or Manchego ratatouille.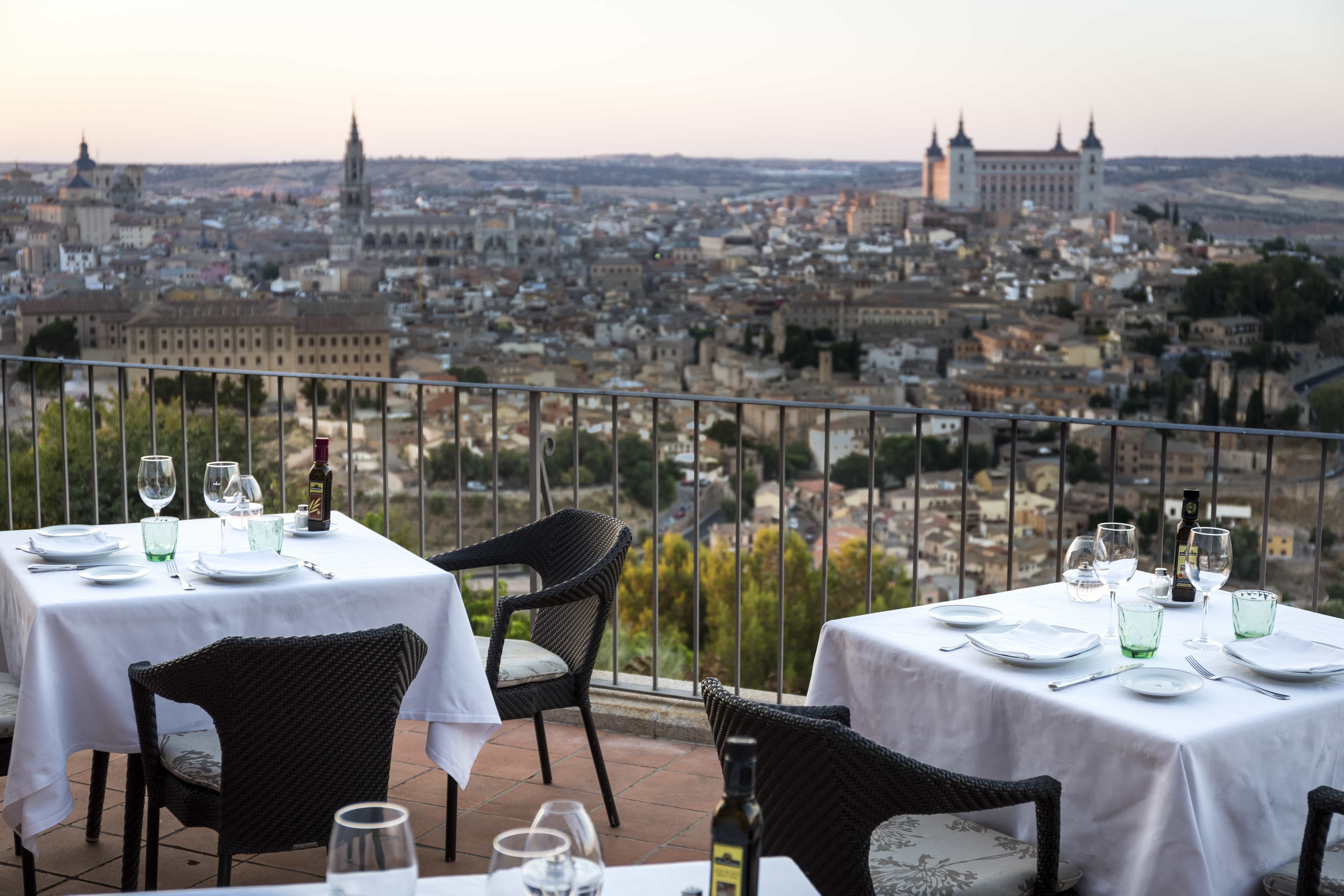 Type of kitchen
Traditional Toledo cuisine
Specialties
Toledo-style stewed partridge, marinated venison loin, migas del pastor
Opening Hours
Coffee shop
10.30 - 00.00
Breakfast
Monday to Friday 07.30 - 10.30 Saturdays, Sundays and public holidays 08.00-11.00
Dinner
From 20.30 - 23.00
The Parador
A special viewpoint in the Imperial City
In the City of Three Cultures you can visit the imposing Alcázar which was witness to the most recent history, the impressive Gothic cathedral in the centre of the historic quarter, the synagogues and mosques, the numerous monuments, the museums; and you can stroll through its parks and gardens. The day in Toledo does not end at nightfall; the illumination of its historic buildings is also part of its tourist attractions and is another of the charms of the capital of La Mancha.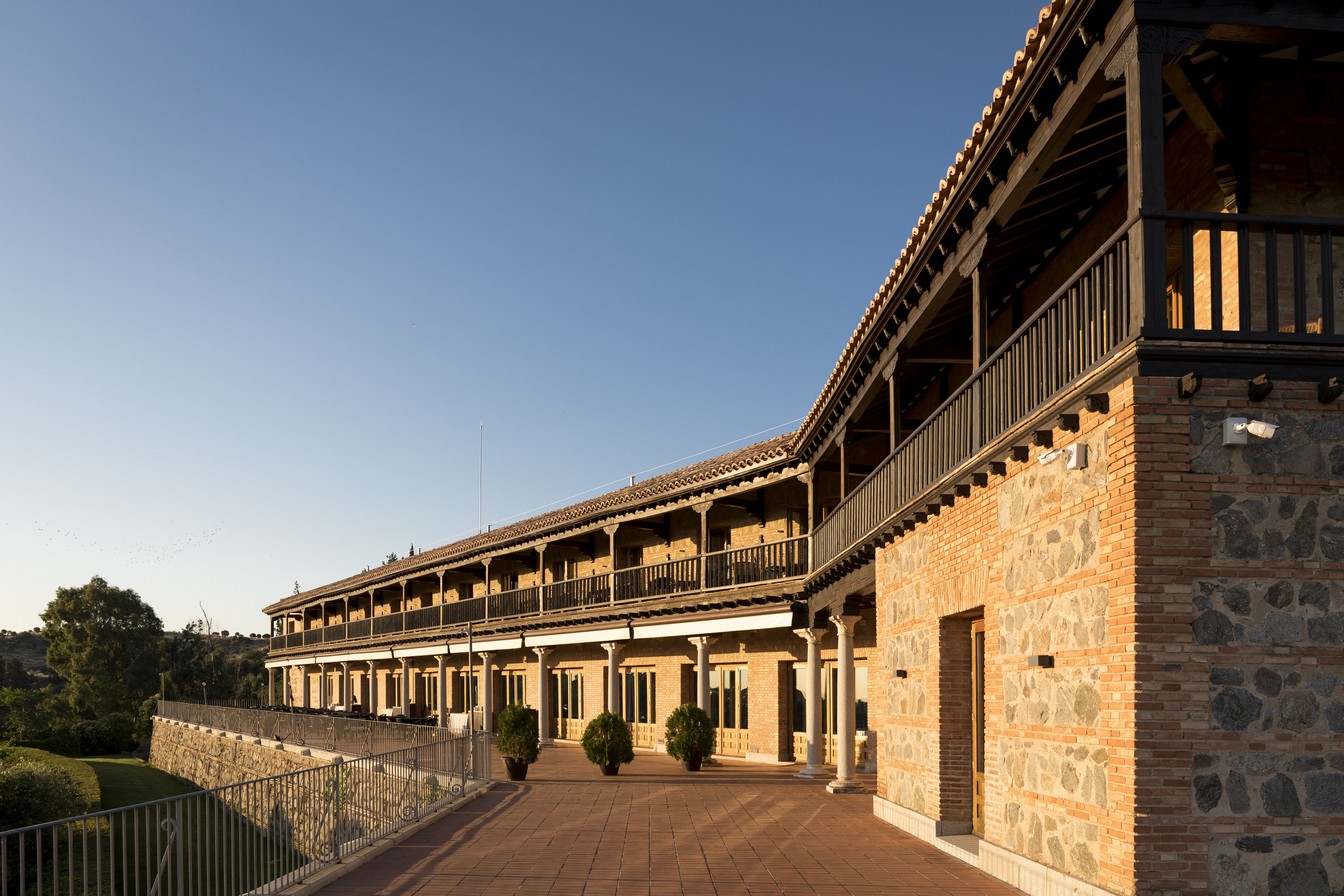 Suggestions
We also suggest these restaurants
At the Parador de Málaga Golf you'll enjoy, besides sport, the famous cuisine of Andalusia with direct views of the Mediterranean Sea. A menu featuring the best local ingredients,...
The gastronomic offer of the Parador de Corias reflects the traditional cuisine of western Asturias in an updated version. A menu that offers the best products from the vegetable garden,...
The Parador de Vic Sau is an ideal place to enjoy the excellent and exquisite Catalan cuisine, with particular emphasis on the classic dishes of the county of Osona. This...
The Parador de Ferrol pays homage to traditional Galician cuisine, with a gastronomy marked by a seafaring influence, given its location in the middle of the A Coruña estuary, prolific...
Mojácar is seafaring, but its gastronomy also reflects the traditional cuisine of the interior, with vegetables, pasta, game, free-range meats and Alpujarras stews. At the Parador you can savour exquisite...