Restaurant of the Parador de Jaén
Castillo de Santa Catalina, s/n, 23001, Jaén
+34 953230000
[email protected]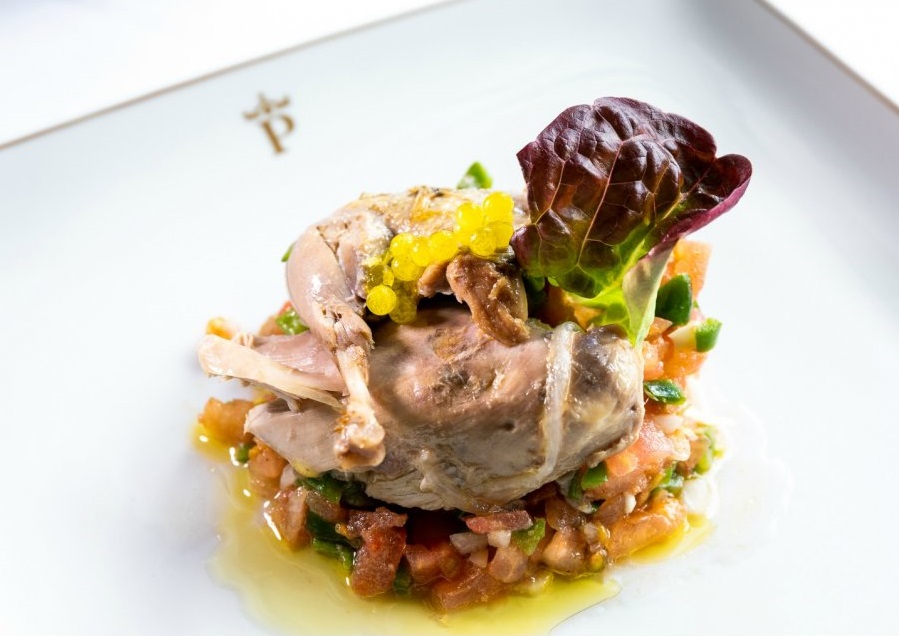 Parador
The cuisine of the garden and of olive oil
The traditional gastronomy from Jaén that the Parador de Jaén boasts is heir to the Andalusian tradition and is reminiscent of the sheperds' cuisine. Its main ingredients come from the orchards and fields of the province with the omnipresence of the best extra virgin olive oil. Spoon dishes and game meat recipes are common, and its Moorish-influenced confectionery is particularly noteworthy.
Restaurant of the Parador de Jaén
stately cuisine with Andalusian roots
In the monumental dining hall with large stone pointed arches, wooden ceilings and spectacular chandeliers you will enjoy, like a feudal lord, typical local specialities such as gazpacho (tomato soup), ajo blanco (garlic soup) or pipirrana (salad with tomatoes, onion and peppers). Do not miss out on game meat recipes such as partridge terrine, wild boar stew or Baños-style deer. Nuts or extra virgin olive oil are the basis of exquisite convent sweets, puff pastries and sponge cakes.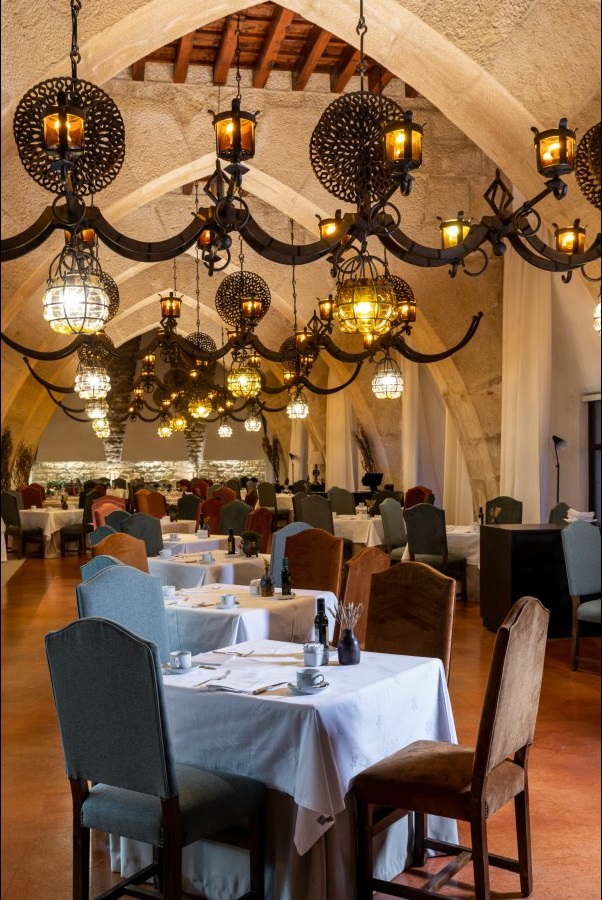 Type of kitchen
Traditional from Jaén
Specialties
Pipirrana, hake in Mozarabic sauce, partridge pâté, Jaén style spinach with egg.
Opening Hours
Coffee shop
11:00 - 23:00
The Parador
The best viewpoint in Jaén
It reopened in 2020 after a major refurbishment and a change to the decoration to highlight the building's stone and arches.

Its traditional Andalusian Renaissance style combined with regional craftsmanship has been maintained.
The Parador is some 800 metres above the city of Jaén, so the views are spectacular, from both the rooms and the common areas. Inside you can enjoy the impressive vaulted ceiling in the main hall, the arches and the chandeliers.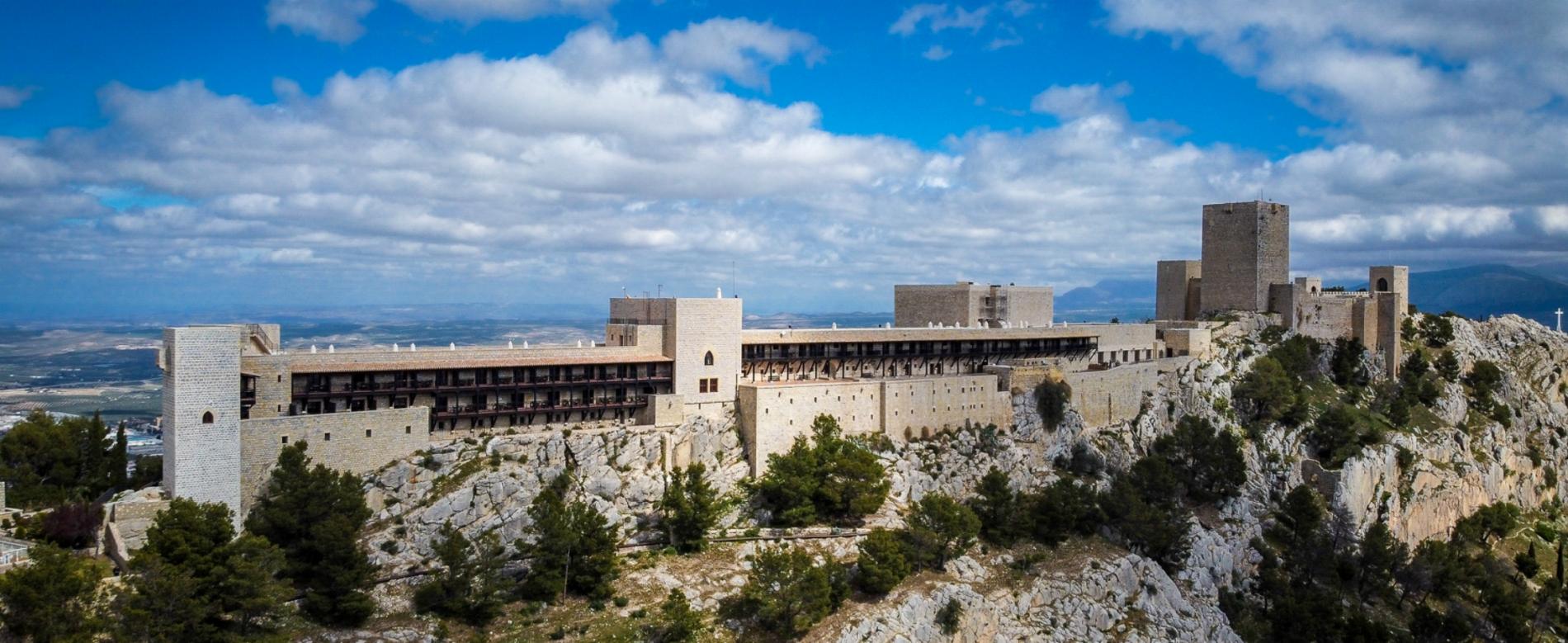 Suggestions
We also suggest these restaurants
At the Parador de Málaga Golf you'll enjoy, besides sport, the famous cuisine of Andalusia with direct views of the Mediterranean Sea. A menu featuring the best local ingredients,...
This well-kept group of palaces offers a carefully selected cuisine, based mainly on Extremaduran products with designation of origin. A variety of Iberian pork delicacies, not forgetting the traditional zorongollo...
Regional specialities from La Mancha form the basis of the cuisine on offer at the Parador de Manzanares. A cuisine based on tradition which does not lack for iconic dishes...
Situated on the Gibralfaro hill, with the best views of Malaga as a backdrop and its bay on the horizon, the Parador de Málaga Gibralfaro offers the most romantic setting...
The Parador de Ribadeo is a standard-bearer for Galician cuisine, with the fish and seafood of this coastal enclave as the undisputed star ingredients. You can enjoy traditional dishes such...