Restaurant of the Parador de Villafranca del Bierzo
Avda. Constitución, 28, 24500, Villafranca del Bierzo
+34 987540175
[email protected]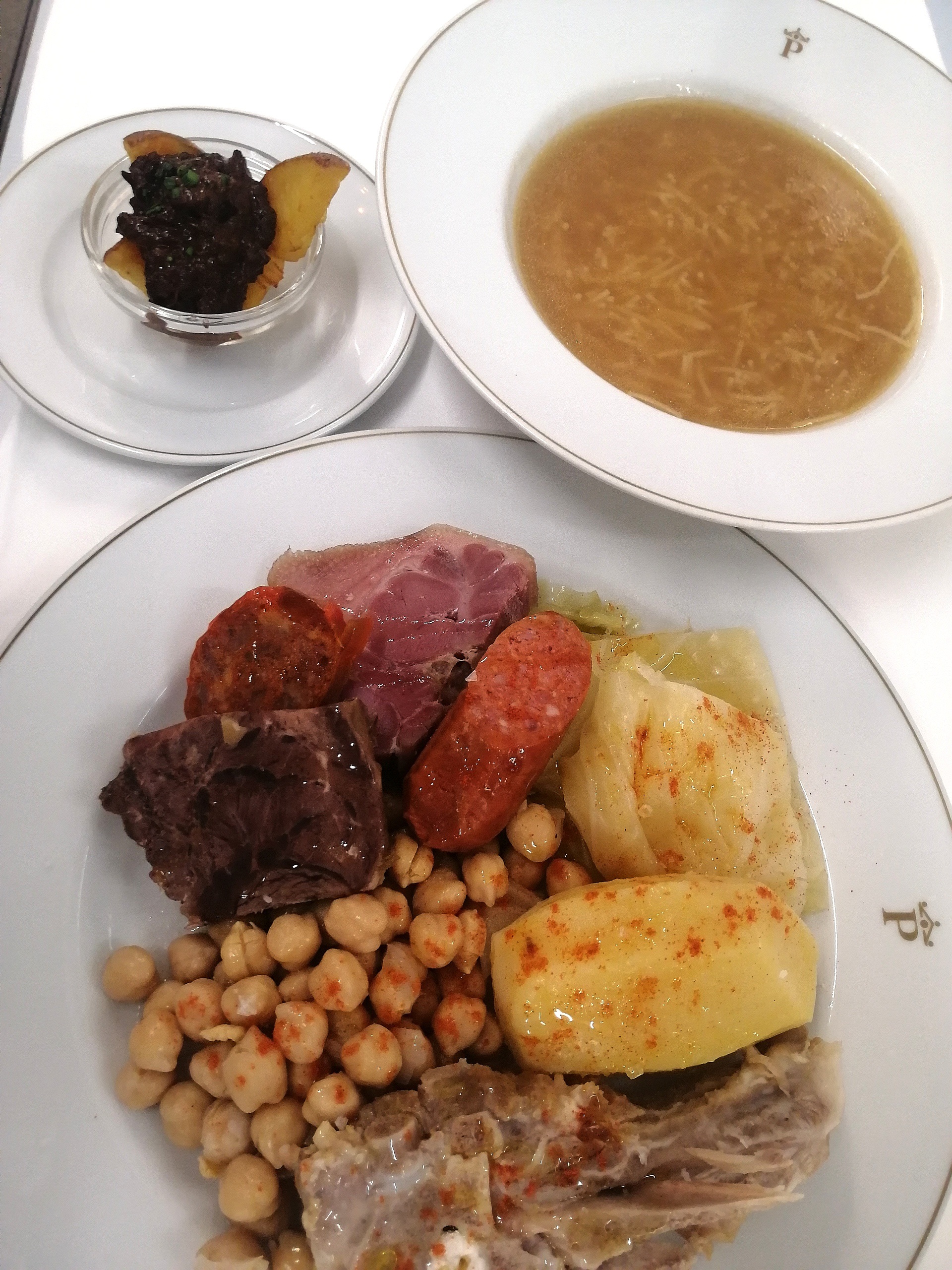 Parador
Updated traditional Bierzo cuisine in the middle of the Xacobean route
The Parador de Villafranca offers pilgrims and travellers on the Way of St. James the area's most authentic cuisine. El Bierzo's cuisine is characterised by the variety and quality of the products found in this part of the province of León:
Restaurant of the Parador de Villafranca del Bierzo
A place of pilgrimage for botillo lovers
In the Parador restaurant you'll be able to try the authentic Bierzo cuisine with a modern twist, with botillo as the most notable of the region's dish: which is mainly presented with cachelos and cabbage. Octopus with sweet tomato and paprika gazpachuelo is another regional classic and, among its sweets, its version of Las Médulas will allow us to try a dessert inspired by the mythical Bierzo landscape.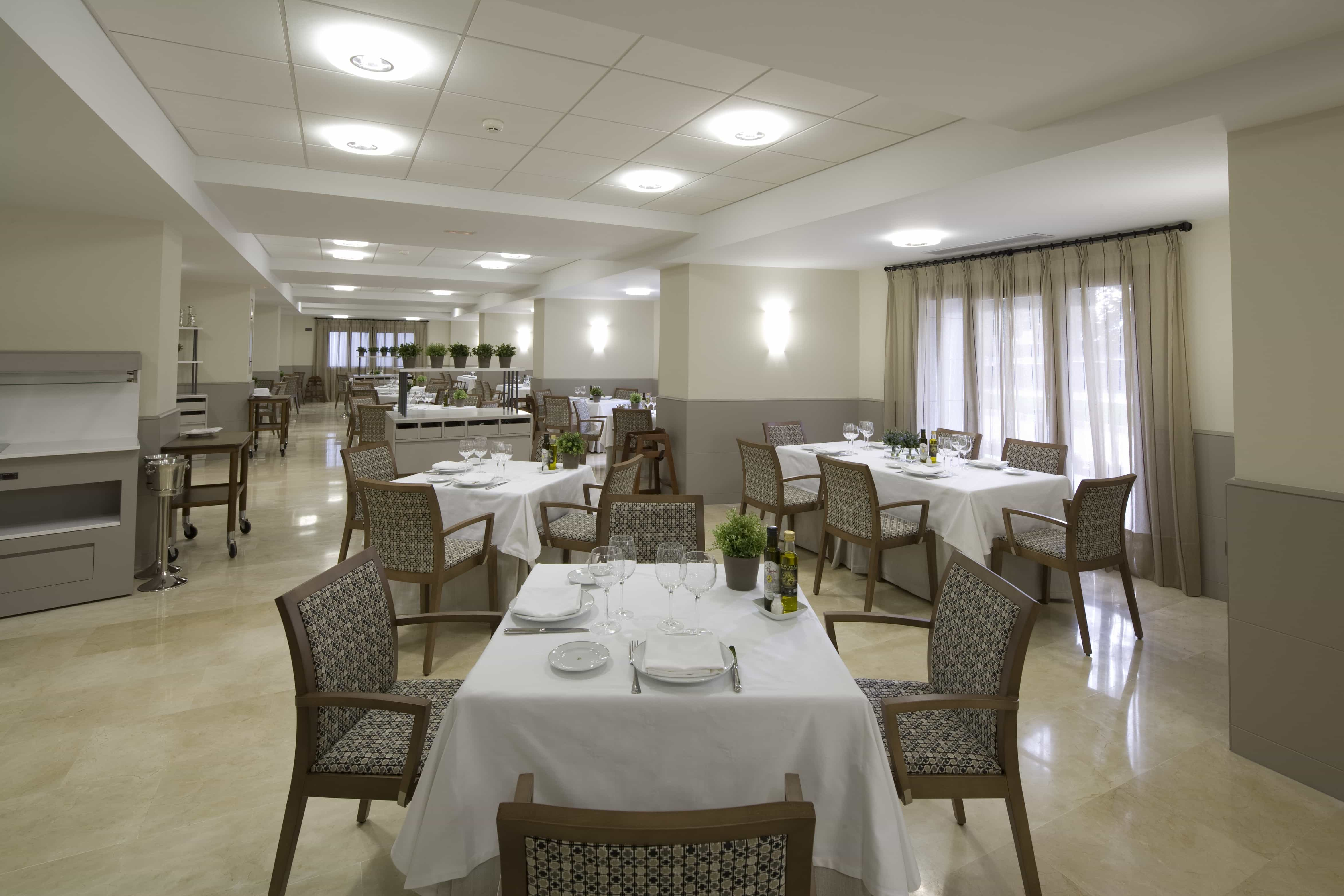 Type of kitchen
Traditional Leonese
Specialties
Botillo berciano with cachelos and cabbage and a variety of salads and casseroles with vegetables from the orchards of the Bierzo region
Opening Hours
Coffee shop
11:00 - 23:30
The Parador
Elegance, comfort and landscape
Villafranca del Bierzo is well known for being a crossing point on the Way of St. James, and is the only place where you can be granted the Jubilee without reaching Santiago de Compostela. The set of buildings, houses, churches, streets and bridges has been declared BIC (Cultural Interest Asset). Highlights include the Castle, the Calle del Agua, the churches of San Francisco and San Nicolás, the Plaza Mayor and the Collegiate Church of Villafranca. What´s more Villafranca is only 30 minutes by car from the tourist town of Monforte de Lemos and Las Médulas, a UNESCO World Heritage Site.

Suggestions
We also suggest these restaurants
Simplicity and originality characterise the gastronomy of Cuenca, of which the Parador de Cuenca is an exponent. Succumb to the charm of an updated Manchegan cuisine with colourful presentations that...
Vegetable products from the prolific market gardens of Murcia play a major role in the cuisine on offer of the Parador de Lorca. A proposal based on traditional Lorca cuisine,...
Mojácar is seafaring, but its gastronomy also reflects the traditional cuisine of the interior, with vegetables, pasta, game, free-range meats and Alpujarras stews. At the Parador you can savour exquisite...
The Parador de Vielha is one of the great exponents of the traditional gastronomy of the Val d'Aran, classic mountain dishes, strongly influenced by Catalan and French cuisine. This restaurant...
This well-kept group of palaces offers a carefully selected cuisine, based mainly on Extremaduran products with designation of origin. A variety of Iberian pork delicacies, not forgetting the traditional zorongollo...