Restaurant Mayorazgo - Parador de Lerma
Plaza Mayor, 1, 09340, Lerma (Burgos)
+34 947177110
[email protected]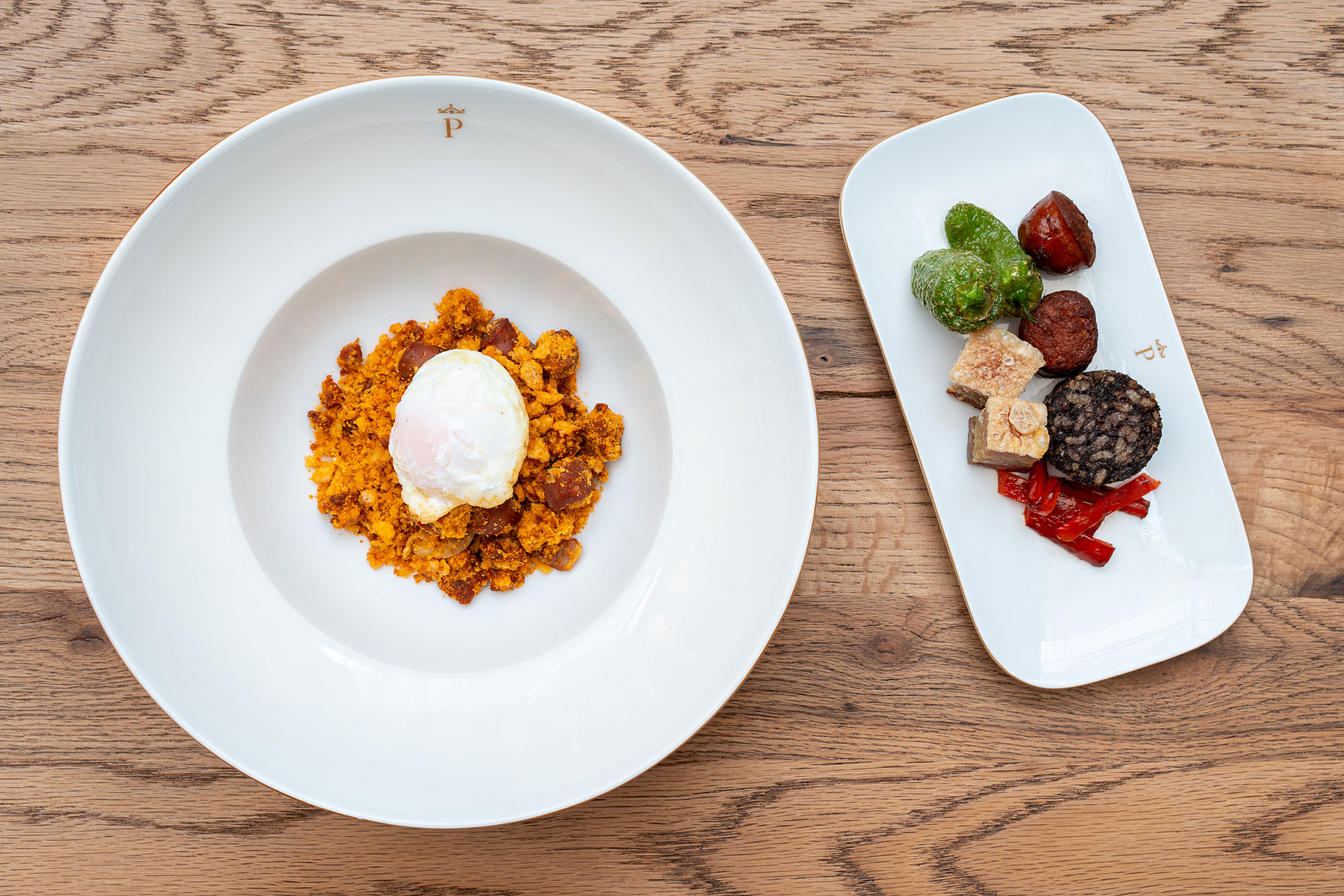 Parador
Castilian "ducal" cuisine
The authenticity and simplicity of traditional Castilian cuisine is faithfully reflected in the range of cuisine on offer at the Parador de Lerma. A unique culinary experience that presents tasty dishes based on local natural products such as roast suckling lamb, Burgos cheese and rice black pudding.
Restaurant Mayorazgo - Parador de Lerma
A cult of black pudding and roast suckling lamb
Located next to the Patio de Bolaños, in a palatial vaulted room, the Mayorazgo restaurant awaits you. You can try delicious sausages and red meats, along with traditional stews such as migas del pastor and Castilian garlic soup. The roast suckling lamb is a must, accompanied by Torta de Aranda and Arlanza and Ribera del Duero wines, as well as homemade desserts from the palace's recipe book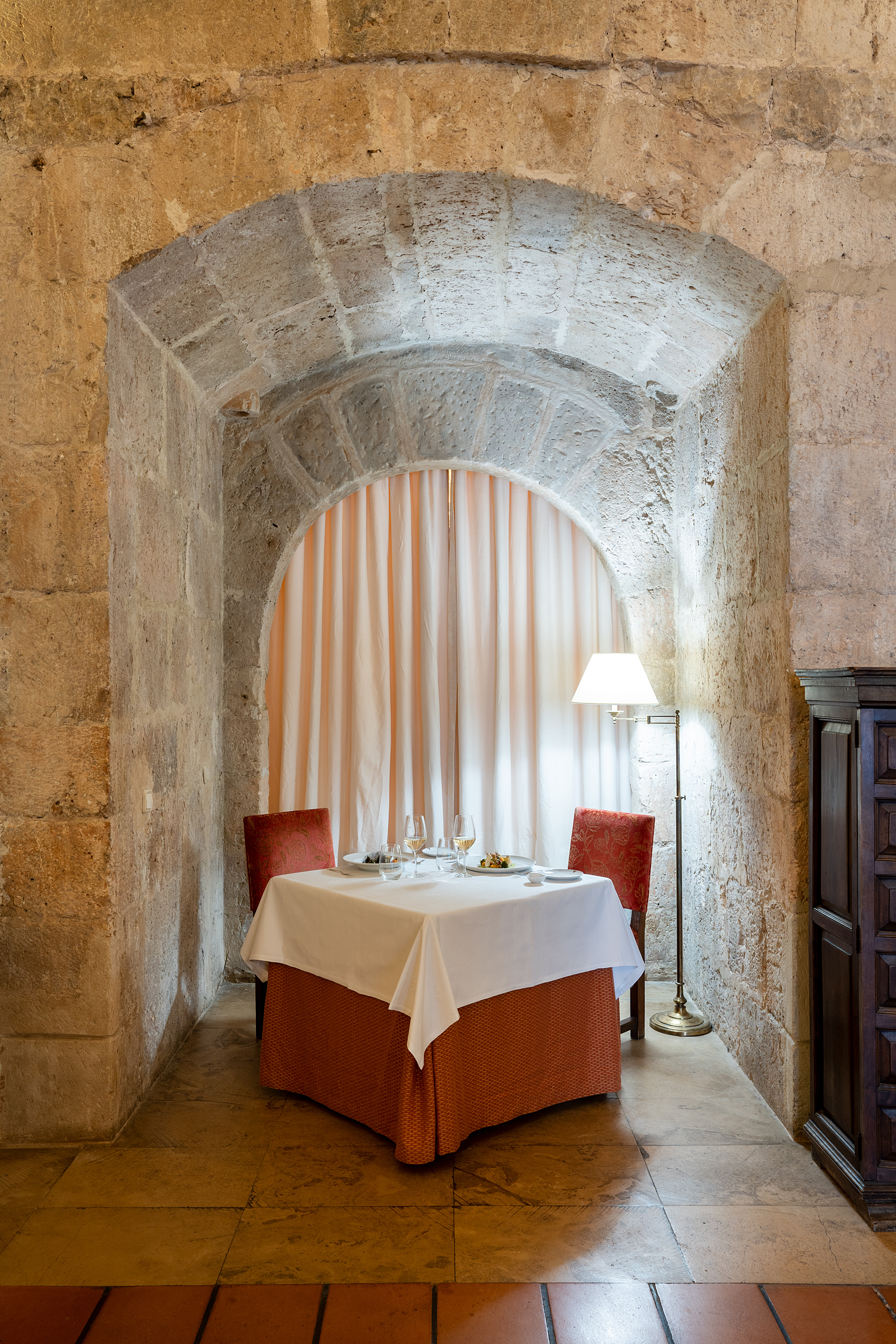 Type of kitchen
Traditional Castilian
Specialties
Lomo de bacalao ajo arriero, roast suckling lamb churro PGI, traditional roast suckling pig, as well as our own handmade sweets.
Opening Hours
Coffee shop
11:30 - 00:00
La Bodeguita : 11:30 - 23:30
The Parador
The Ducal Palace where Napoleon slept
This 17th century palace, which the Duke of Lerma had built on top of a medieval castle, was the envy of the court. A royal wedding was held here: a queen gave birth, and Napoleon Bonaparte slept here. Besides the imposing façade, highlights include the cloister and its inner courtyard, where Lope de Vega's works were first performed 500 years ago. You can now take the chance to rest and have a coffee under its panoramic window and admire the columns and semi-circular arches.
The Parador is located in the Plaza Mayor of Lerma, which is one of the largest in Spain (almost 7,000 square meters). The town also has a major network of convents and monasteries such as the Collegiate Church of San Pedro and the Convent of San Blas.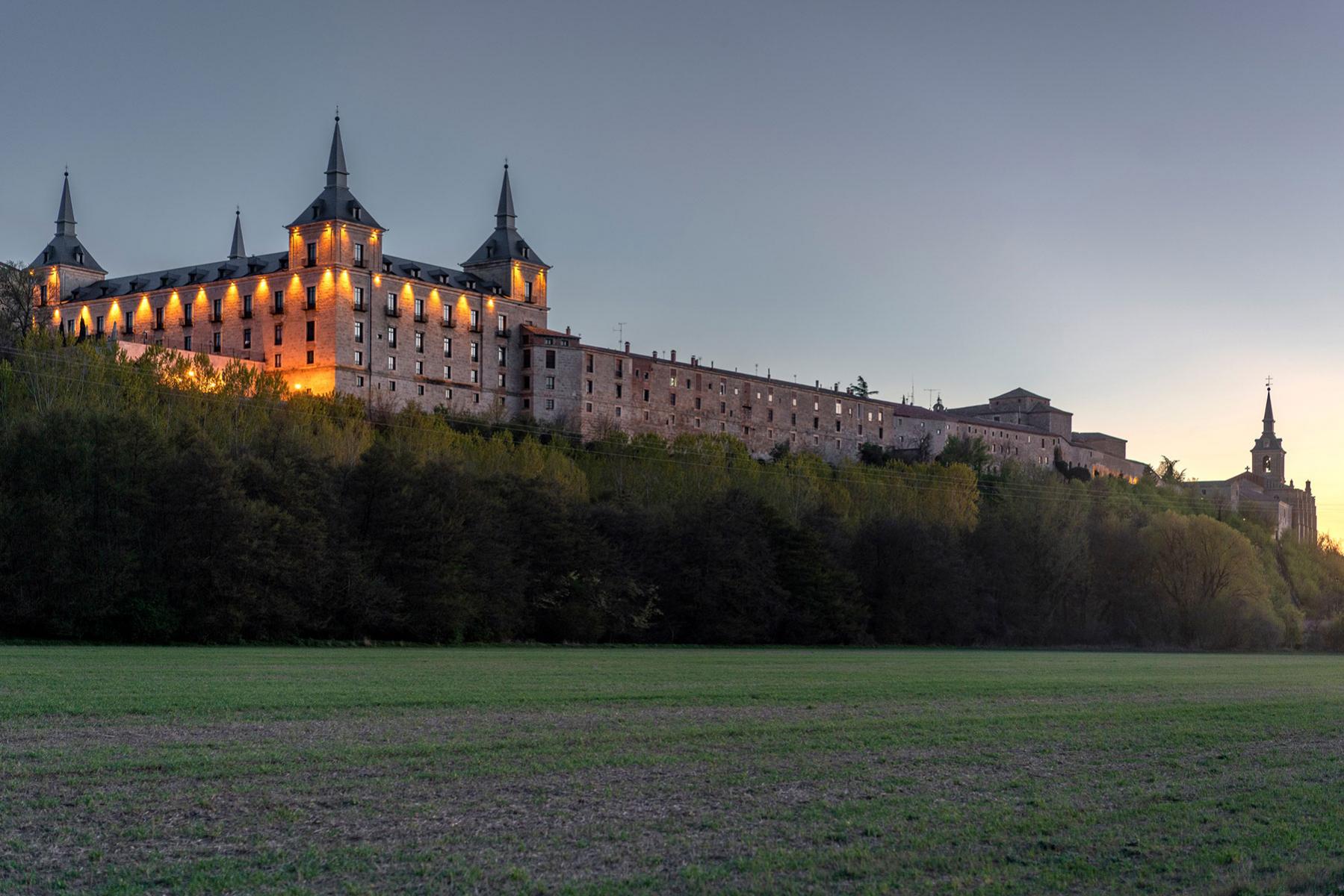 Suggestions
We also suggest these restaurants
At the Parador de Málaga Golf you'll enjoy, besides sport, the famous cuisine of Andalusia with direct views of the Mediterranean Sea. A menu featuring the best local ingredients,...
As an exponent of traditional mountain gastronomy with a modern twist, the Parador de Limpias offers a wide variety of local produce and some iconic specialities of Cantabrian cuisine. Hearty...
The menu of the Restaurant of the Parador de Almagro is a reflection of the rich and varied regional cuisine of La Mancha. Among the specialities you will be able...
The restaurant service is provided in the main restaurant on the ground floor of the neighbouring Parador Santillana Gil Blas, just a few metres away. There you can try the...
Inland Catalan cuisine is expressed in all its glory at the Parador de Lérida. Quality local ingredients, traditional recipes with a modern twist and excellent service are the core of...