Restaurant of the Parador de Úbeda
Plaza de Vázquez Molina, s/n, 23400, Úbeda
+34 953750345
[email protected]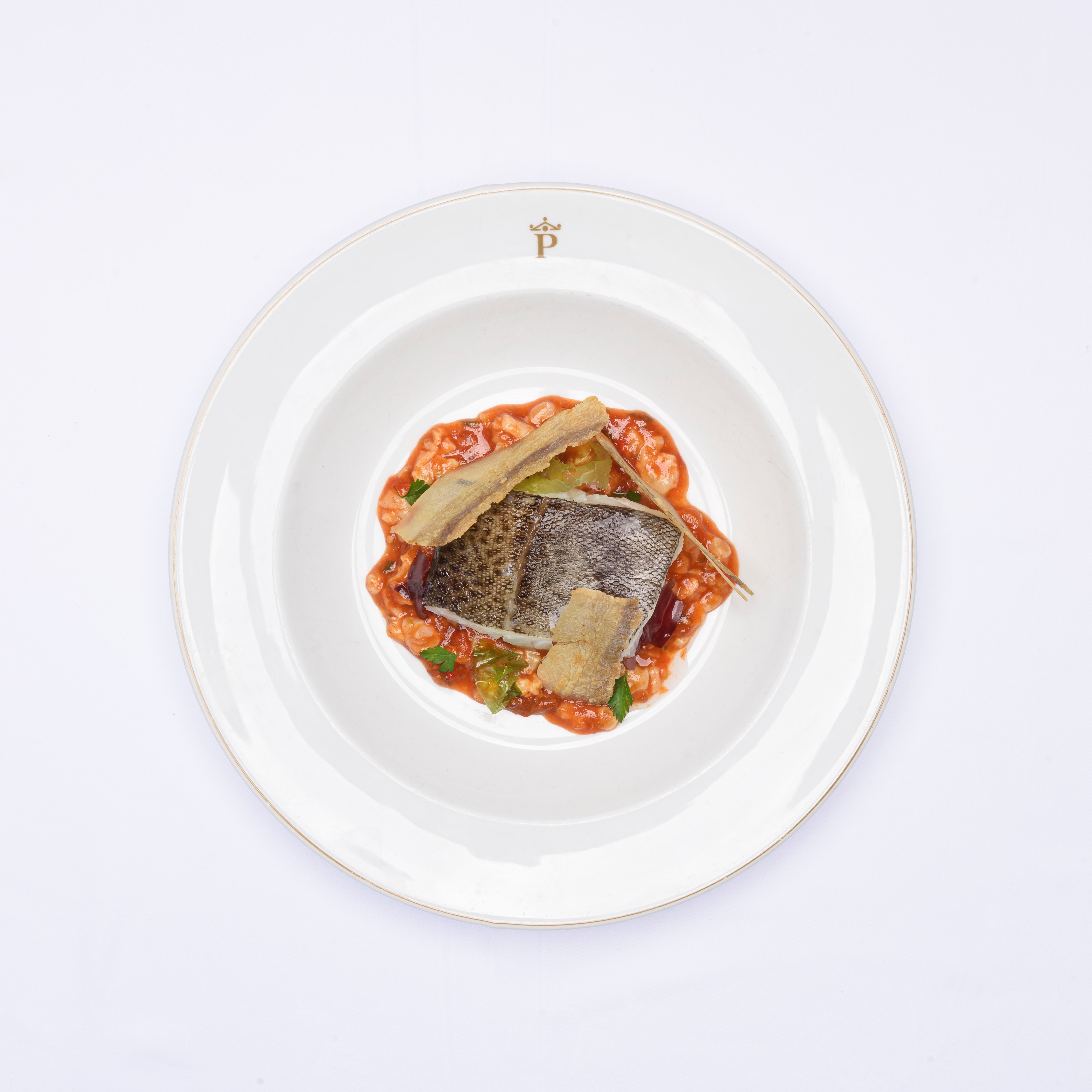 Parador
The heritage of traditional Jaén cuisine
The cuisine on offer at the historic Parador de Úbeda boasts classic dishes of the famous cuisine of Úbeda, made with the best and most select seasonal ingredients. An authentic recipe book within the unique cuisine of Jaén, an heir to the Andalusian tradition, in which extra virgin olive and oil and details recalling the food of shepherds are always present.
Restaurant of the Parador de Úbeda
a palatial guardian of Renaissance gastronomy
You'll enjoy delicious traditional dishes at the Parador's welcoming restaurant, next to a flowery courtyard where the sound of the foundation may be heard. Vegetable-based specialities such as pipirrana or salt cod, orange and olive salad, game dishes such as homemade partridge pâté, cold meats or pickled partridge salad, not to mention dishes such as Úbeda andrajos, ingot of Segureño lamb, cabrito shoulder and egg yolk, cream and custard mille-feuille.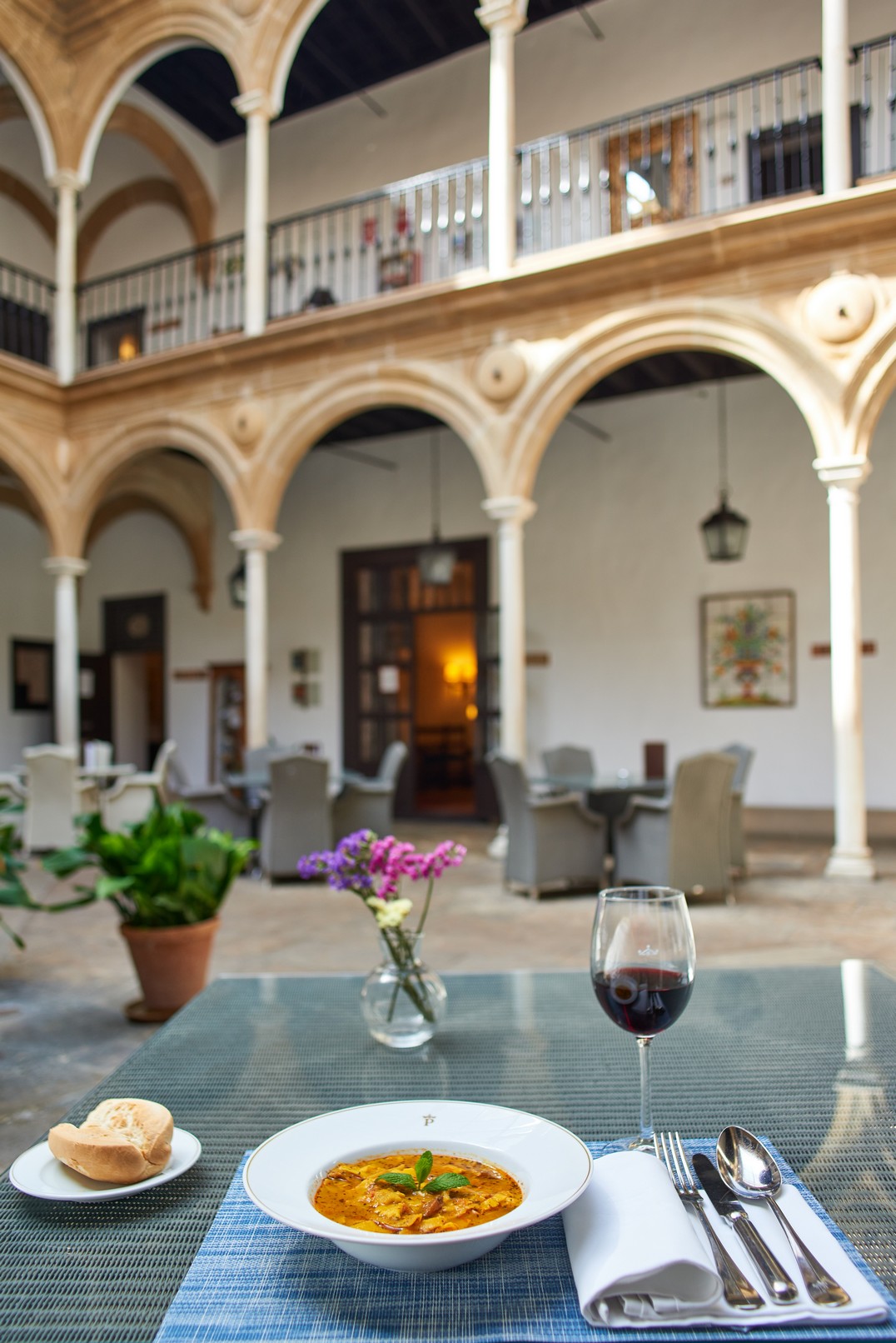 Type of kitchen
Traditional Andalusian
Specialties
Úbeda andrajos, pickled partridge salad, Segureño lamb, shoulder of kid, egg yolk millefeuille, cream and cream.
Opening Hours
Coffee shop
11:00 - 23:00
The Parador
The first Palace converted into a Parador
Úbeda was declared a World Heritage City thanks to its Renaissance-era historic buildings. A stroll through its historic quarter explains this title, which was awarded thanks to the wealth of heritage and history in its streets, palaces, churches and museums. The city is also rich in crafts, cuisine and Andalusian folklore. The title is shared with the city of Baeza, which is also noted for its Renaissance-era historic buildings and which is located just a few kilometres from Úbeda.
The Parador de Úbeda is also a good destination for nature lovers. The city is the gateway to the Cazorla, Segura y las Villas and Sierra Mágina natural parks.
Suggestions
We also suggest these restaurants
The gastronomy of the Parador de Gredos follows the line of traditional mountain cuisine, simple and terse, but rich in tasty and hearty dishes, as is the case with the...
Situated on the Gibralfaro hill, with the best views of Malaga as a backdrop and its bay on the horizon, the Parador de Málaga Gibralfaro offers the most romantic setting...
The cuisine of this Parador in Cadiz is representative of inland Andalusian cuisine, with tapas and traditional dishes such as chard stew or the typical "ajos molineros" (made with garlic,...
Eating at the Parador de Granada gives you the opportunity to enjoy an exclusive gastronomic experience in the Alhambra itself. A culinary proposal that, on a culinary level, is heir...
The restaurant El Jardín de Gil Blas bases its menu on traditional Cantabrian cuisine, featuring a wide range of local produce and some of the iconic specialities of regional cuisine....