Restaurant of the Parador de Guadalupe
C/ Marqués de la Romana, 12, 10140, Guadalupe (Cáceres)
+34 927367075
[email protected]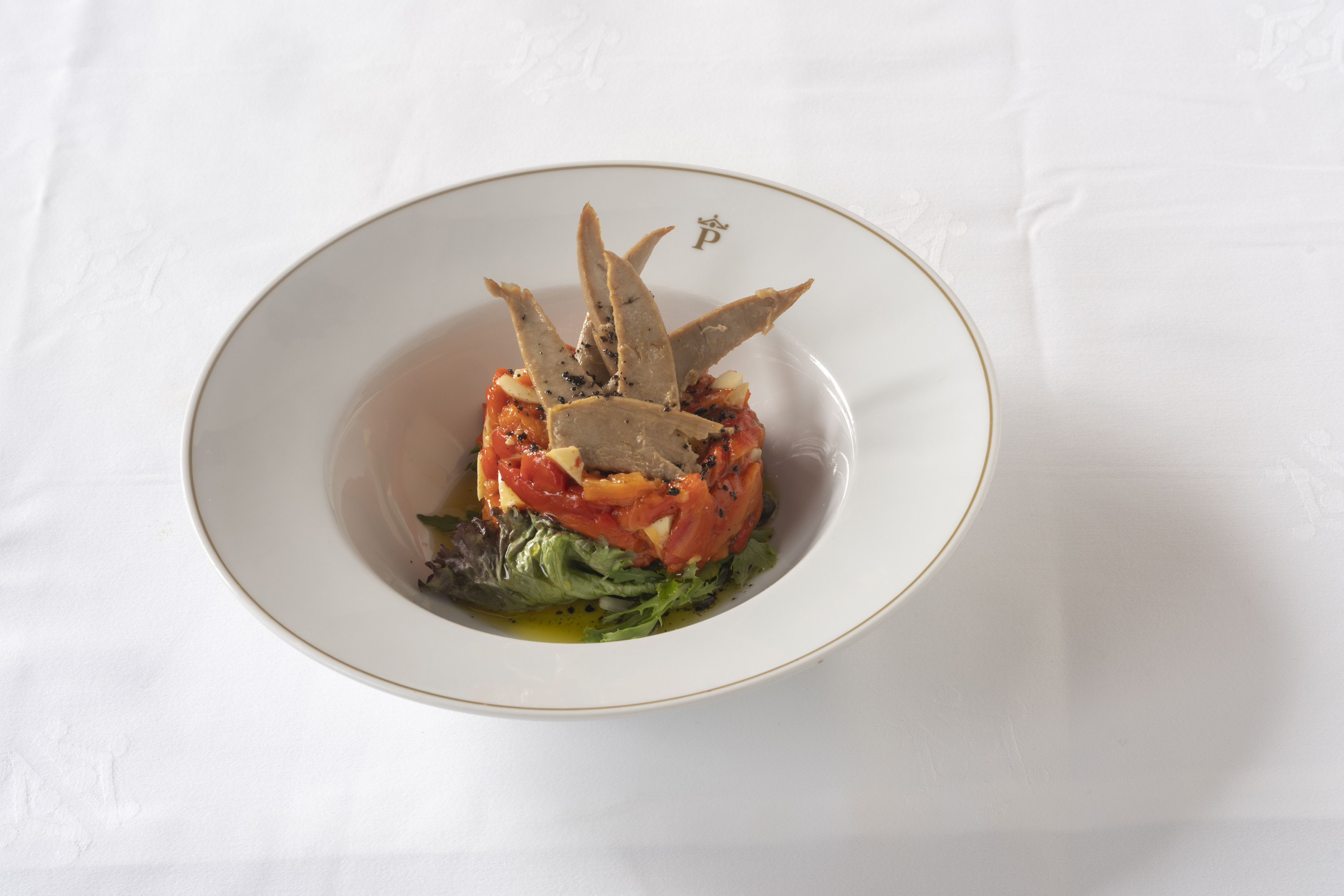 Parador
Traditional Extremaduran gastronomy in an idyllic setting
At the Parador de Guadalupe you will enjoy the best traditional Extremaduran cuisine in an idyllic setting. A simple local cuisine, inspired by the monastery and using the best local produce, in a bid to recover and update the recipes of traditional cuisine.
Restaurant of the Parador de Guadalupe
A place of gastronomic pilgrimage
The excellent acorn-fed Iberian hams and sausages and the famous cheeses from Cáceres preside over a menu with representative dishes such as zorongollo (roasted red peppers salad), migas extremeñas (fried breadcrumbs), Guadalupe black pudding, tomato soup with grapes, monastic cod, Extremaduran garlic soup, "Padre Pedro" style chicken or lamb stew. Also worth highlighting are the 100% native breed retinta beef, mushrooms and game in season and the home-made desserts and sweets.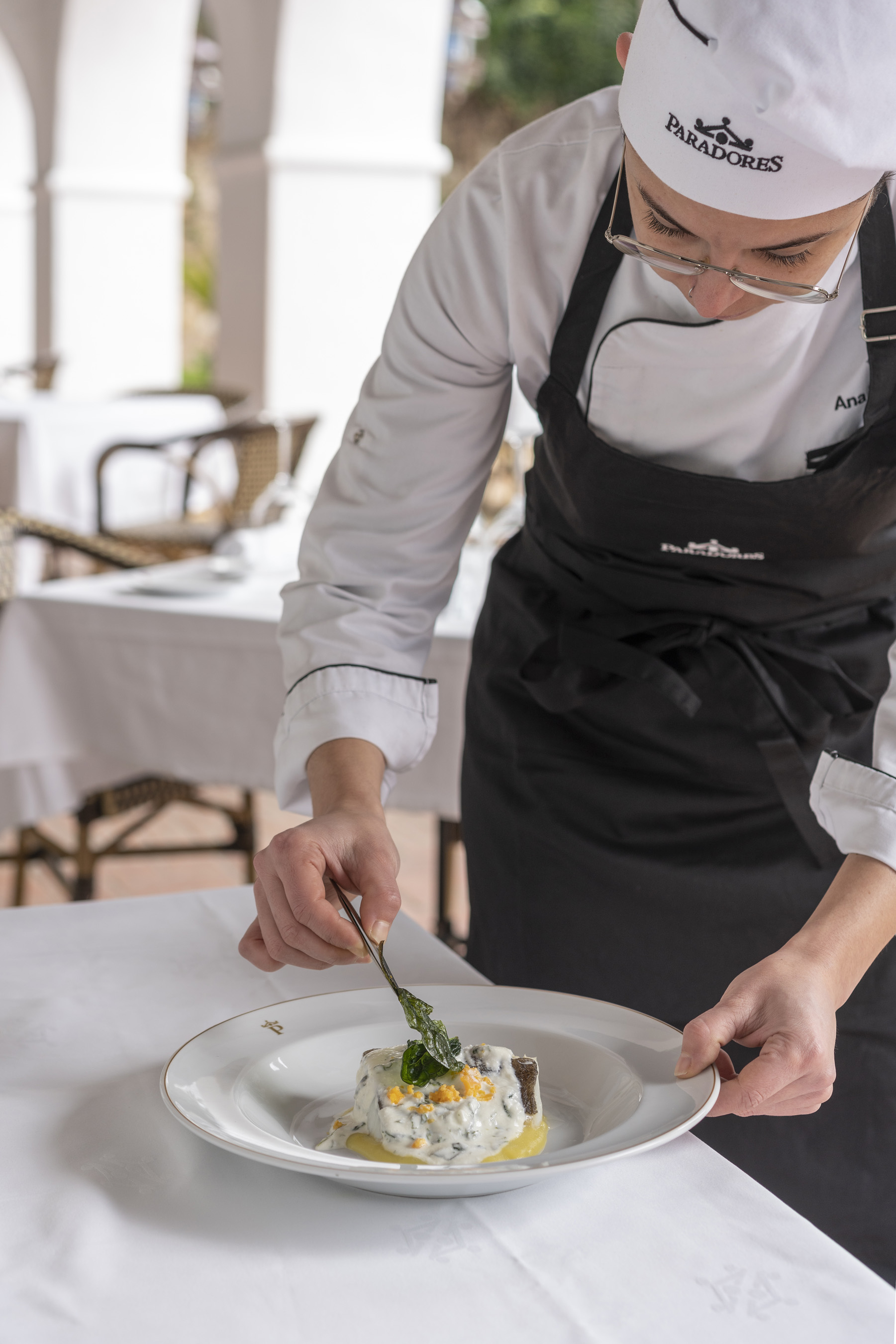 Type of kitchen
Traditional Extremaduran
Specialties
Guadalupe tomato soup, migas extremeñas, monastic cod, roast kid shoulder, lamb stew, técula mécula (almond cake), fig biscuit.
Opening Hours
Coffee shop
11:00 - 23:00 (weekends 23:30)
The Parador
Mudejar essence
The complex occupies the old 14th c. Hospital of San Juan Bautista and the 15th c. Colegio de Infantes, both of which were converted into a Parador in 1965. Both institutions formed part of the monastery and symbolised the pillars of medieval knowledge: humanism and science.
The outcome of a rigorous restoration process , the legacy of the old Mudejar monastery can be seen in the use of green wall and roof tiles that reflect a strong Arab influence, and in the traditional latticework and flooring in the patio of the Parador, where ponds and fountains add to an exceptional setting inspired by the Moorish kingdoms of Andalusia.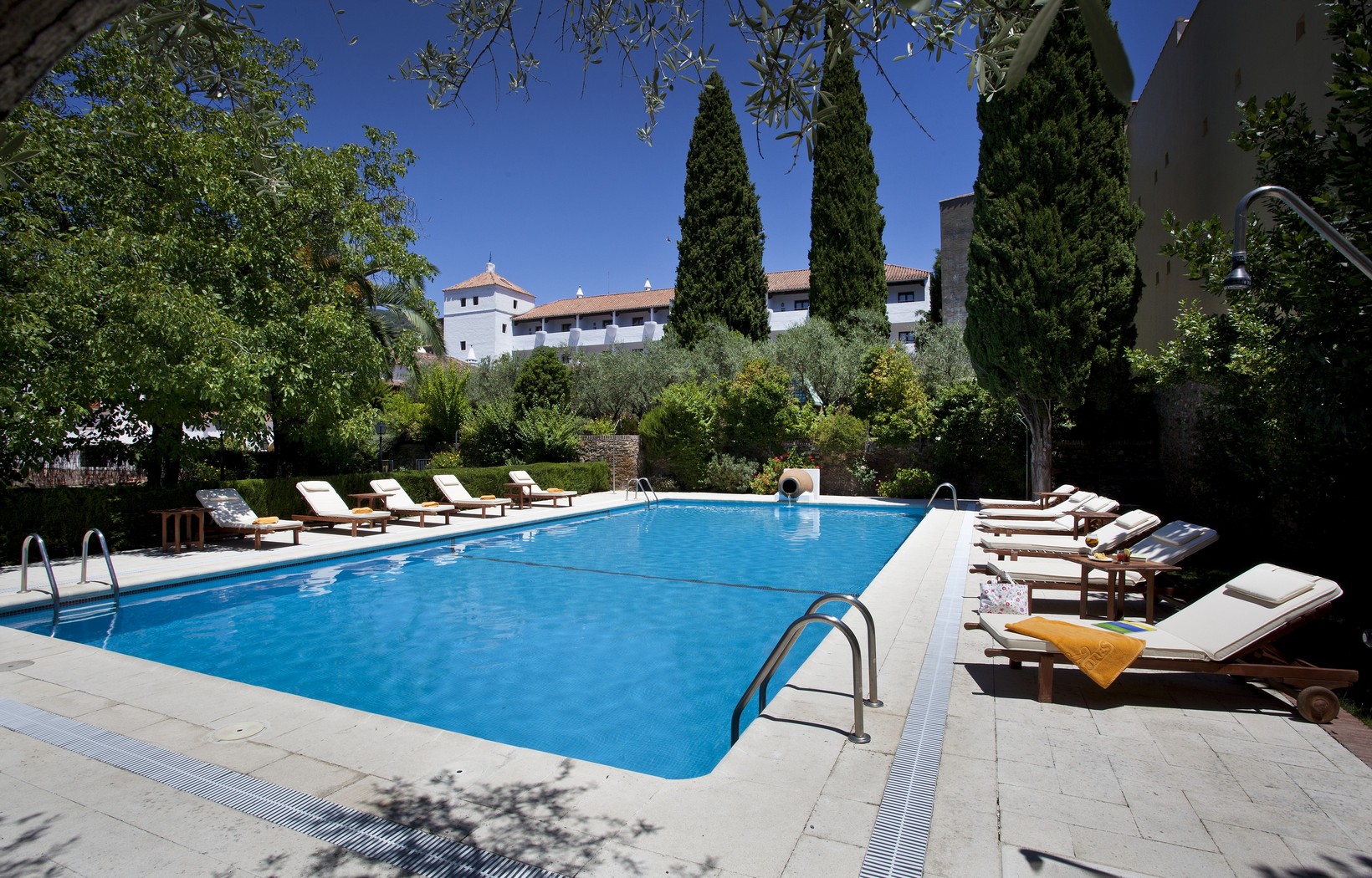 Suggestions
We also suggest these restaurants
The Parador de Verín offers a breakfast service. It does not have a restaurant, but one is available at the nearby Parador Castillo de Monterrei (located just 600 metres away,...
The restaurant area of the Parador de Tui offers traditional Galician cuisine, particular emphasis on the "border" cuisine of Pontevedra, and does everything possible to offer maximum flavour from quality...
The restaurant of the Parador Casa da Ínsua allows you to enjoy an updated vision of the varied traditional cuisine of the Portuguese region of Dâo, with flavours such as...
Given its privileged location at the main crossroads of Andalusia, in the restaurant of the Parador de Antequera you will enjoy the traditional Antequera gastronomy and the influence of the...
The Parador de Ferrol pays homage to traditional Galician cuisine, with a gastronomy marked by a seafaring influence, given its location in the middle of the A Coruña estuary, prolific...