Restaurant of the Parador de Guadalupe
C/ Marqués de la Romana, 12, 10140, Guadalupe
+34 927367075
[email protected]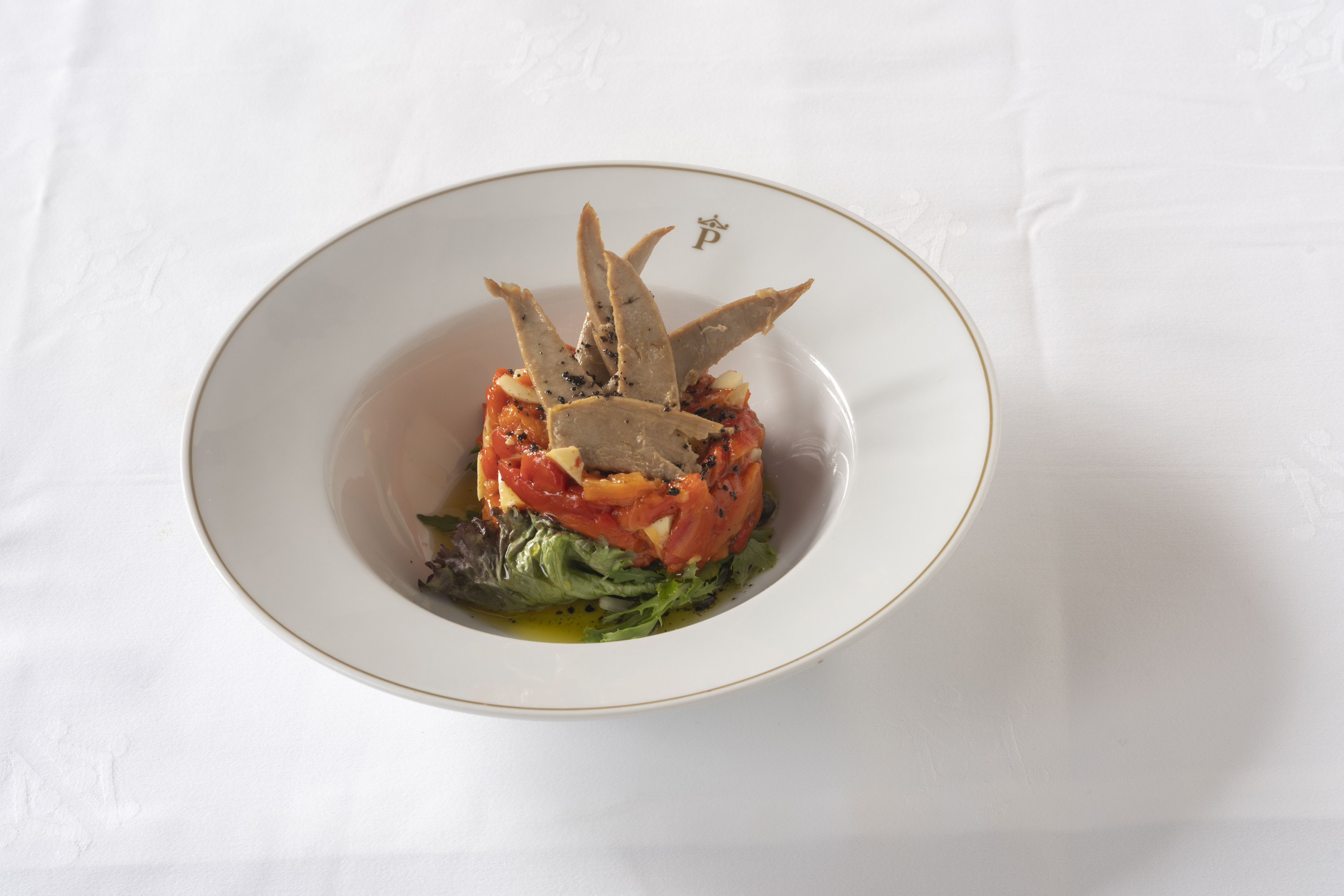 Parador
Traditional Extremaduran gastronomy in an idyllic setting
At the Parador de Guadalupe you will enjoy the best traditional Extremaduran cuisine in an idyllic setting. A simple local cuisine, inspired by the monastery and using the best local produce, in a bid to recover and update the recipes of traditional cuisine.
Restaurant of the Parador de Guadalupe
A place of gastronomic pilgrimage
The excellent acorn-fed Iberian hams and sausages and the famous cheeses from Cáceres preside over a menu with representative dishes such as zorongollo (roasted red peppers salad), migas extremeñas (fried breadcrumbs), Guadalupe black pudding, tomato soup with grapes, monastic cod, Extremaduran garlic soup, "Padre Pedro" style chicken or lamb stew. Also worth highlighting are the 100% native breed retinta beef, mushrooms and game in season and the home-made desserts and sweets.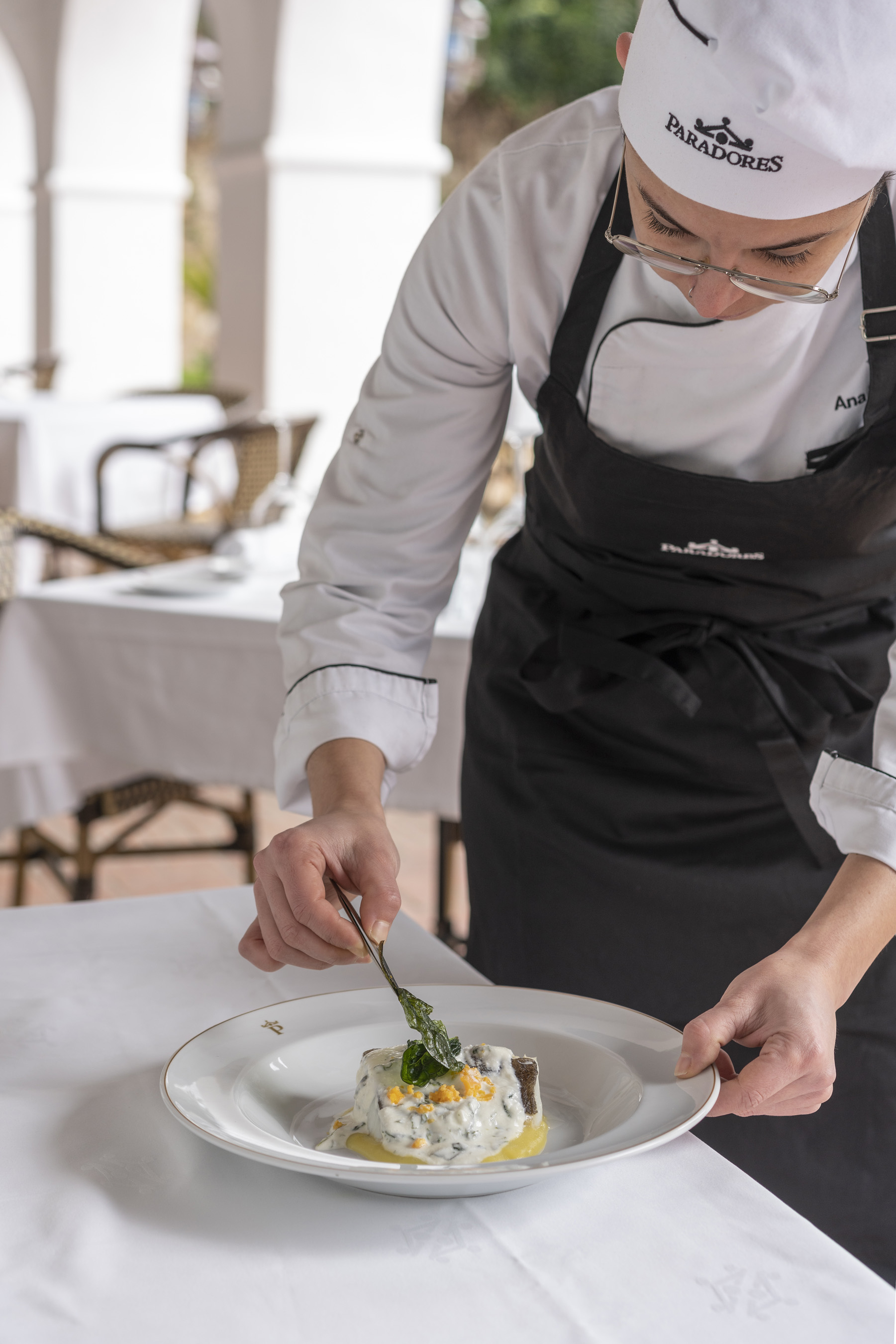 Type of kitchen
Traditional Extremaduran
Specialties
Guadalupe tomato soup, migas extremeñas, monastic cod, roast kid shoulder, lamb stew, técula mécula (almond cake), fig biscuit.
Opening Hours
Coffee shop
11:00 - 23:00 (weekends 23:30)
The Parador
Art, history and fine cuisine
The Parador de Guadalupe was formed by two buildings being joined together: the Hospital de San Juan Bautista or Hospital de Hombres and the Colegio de Infantes or Grammar School.

They were both run by the monastery and symbolise the two pillars of medieval knowledge: humanism and science.
Guadalupe is a town in Estremadura in the heart of the Unesco-declared Viluercas-Ibores-Jara Geopark, where you can lose yourself in its cobbled streets and discover the traditional houses.

This small town is home to a highly valuable 14th and 16th century historic-artistic site.

You can't miss Plaza de Santa María and the old Jewish Quarter. Don't miss the Plaza de Santa María and the old Jewish Quarter. And, if you have time, the surrounding mountain villages such as Cañamero, Logrosán and Berzocana are well worth a visit.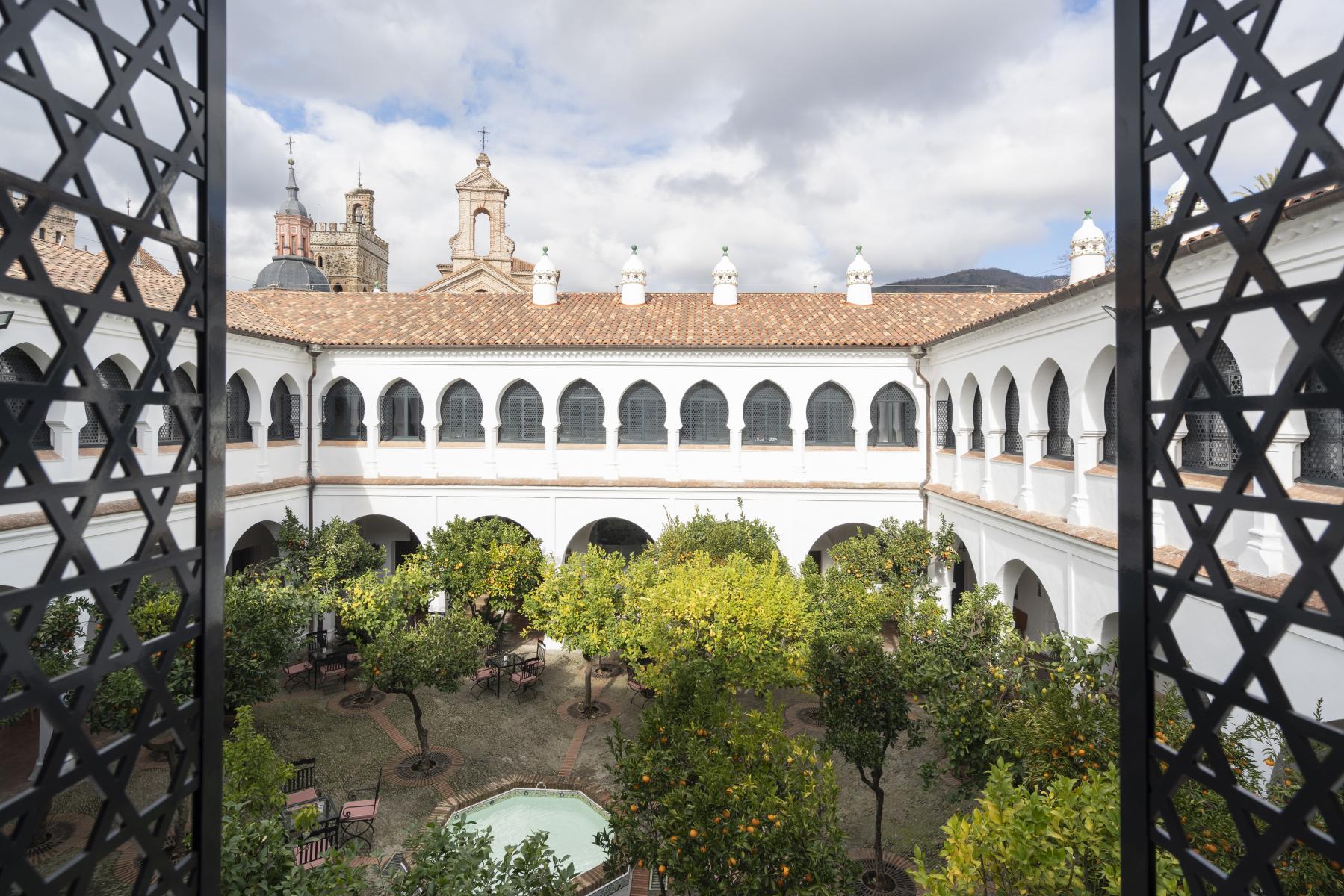 Suggestions
We also suggest these restaurants
Simplicity and originality characterise the gastronomy of Cuenca, of which the Parador de Cuenca is an exponent. Succumb to the charm of an updated Manchegan cuisine with colourful presentations that...
The Hostal dos Reis Católicos has two restaurants, both of which offer the best Galician cuisine with the highest-quality market products: one with creative and regional cuisine with a modern...
The cuisine on offer at the historic Parador de Úbeda boasts classic dishes of the famous cuisine of Úbeda, made with the best and most select seasonal ingredients. An authentic...
Extremaduran gastronomy, with its Roman past and historical influences, is based on the quality and natural origin of the Badajoz's enviable produce. At the Parador, you can sample regional delicacies...
The Parador de Ribadeo is a standard-bearer for Galician cuisine, with the fish and seafood of this coastal enclave as the undisputed star ingredients. You can enjoy traditional dishes such...