Restaurant Puerta de la Reina - Parador de La Granja
Infantes, 3, 40100, Real Sitio de San Ildefonso (Segovia)
+34 921010750
[email protected]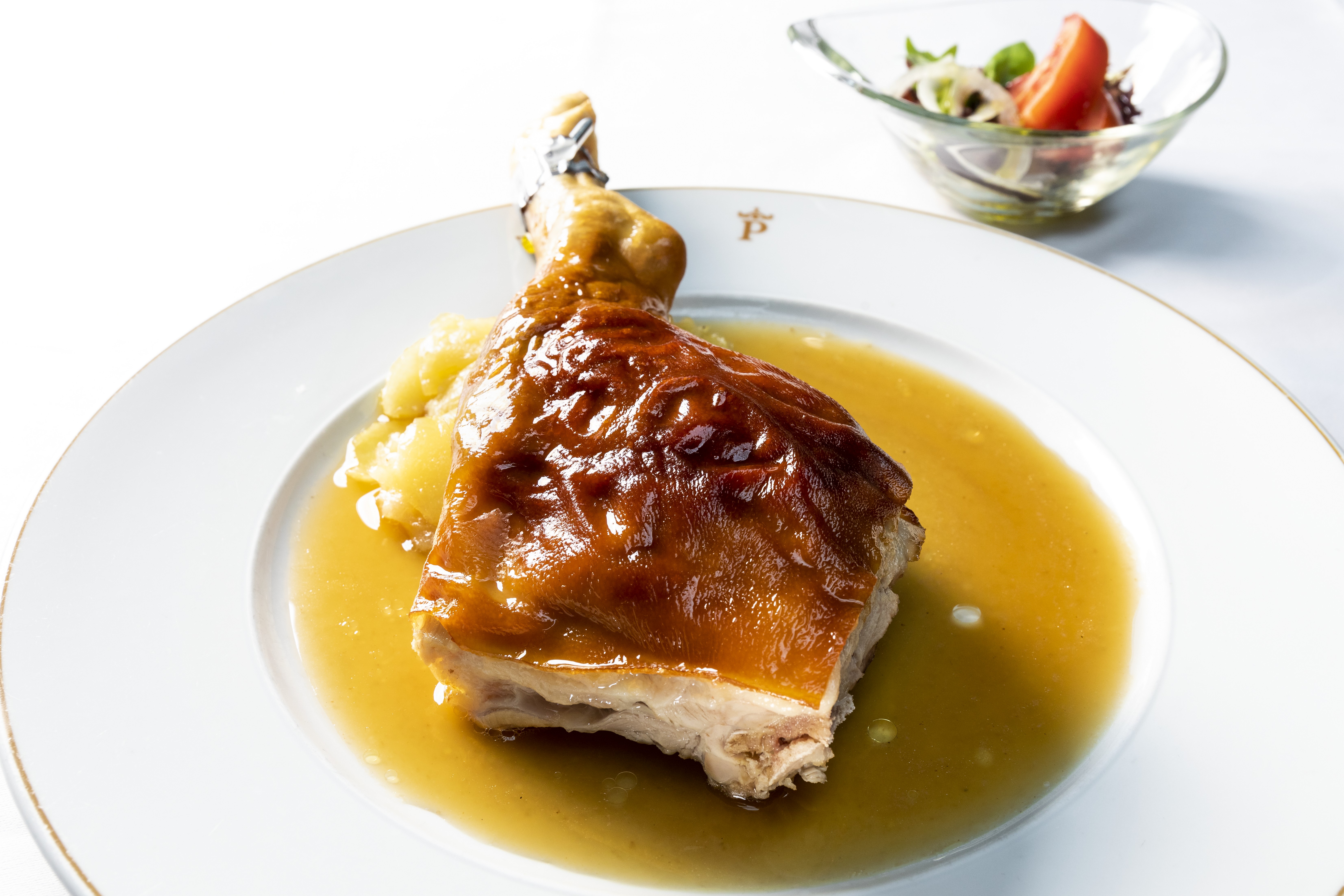 Parador
Genuine Castilian cuisine
The Parador de La Granja is a clear exponent of genuine Castilian cuisine, where stews and roast meats stand out, accompanied by the prestigious wines of the area. The menu offers traditional and authentic cuisine, with a touch of modernity, with dishes such as revolconas ibéricas (potatoes) with sautéed suckling pig sweetbreads.
Restaurant Puerta de la Reina - Parador de La Granja
A palatial sanctuary for suckling pig and beans
Sheltered by the majestic gate that gives it its name, the Restaurant Puerta de la Reina awaits you. In the modern and bright dining hall, with spectacular brick arches supported by granite ashlars, you will be able to enjoy the typical La Granja beans with pig's ear, roast suckling pig and lamb. And, for dessert, ponche segoviano (typical sponge cake).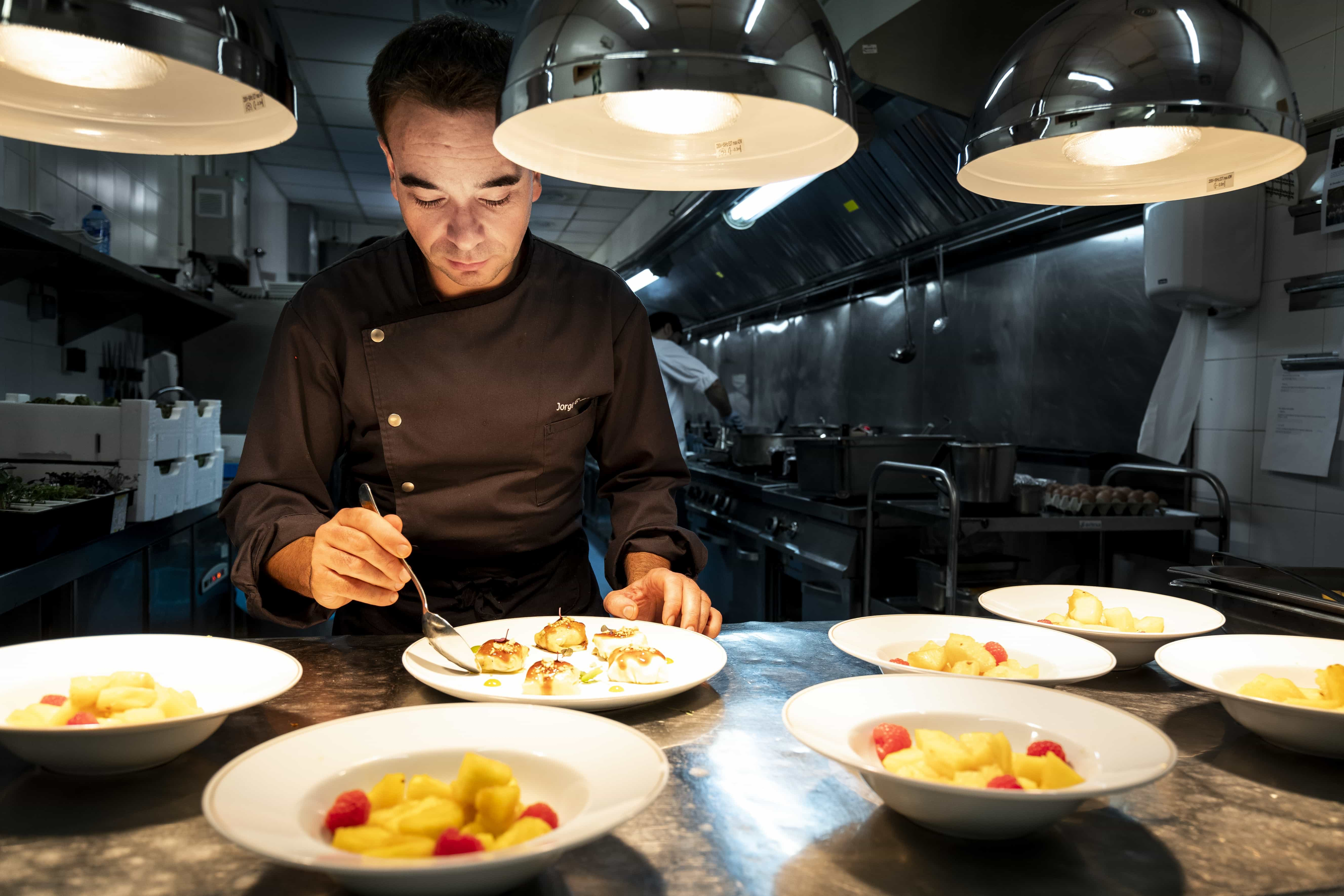 Type of kitchen
Traditional Castilian
Specialties
La Granja beans, roast suckling pig with potatoes and lined salad, IGP suckling lamb confit, potatoes with onions and salad, ponche segoviano.
Opening Hours
Coffee shop
11:00 - 00:00
Breakfast
Monday to Friday: 07:30 - 11:00 / Saturdays and Sundays: 08:00 - 11:30
The Parador
Monarchical splendour in the Guadarrama Mountain Range
Inside the Parador there are three interior courtyards on four levels, which are visible through galleries of semi-circular arches.

After the main building, the former barracks of the Guardia de Corps now houses the Parador's modern Guardia de Corps Conference and Convention Centre, just 55 minutes from Madrid.

This exclusive venue has 16 meeting rooms with capacity for more than 600 people.

The La Granja de San Ildefonso Royal Site, which has been declared a Historic Monumental Site, was the favourite palace of Philip V. The Royal Palace boasts richly decorated interior, the Tapestry Museum, the Marble Room and the majestic French-shaped gardens.

The La Granja Royal Glass Factory is another essential stop during your visit.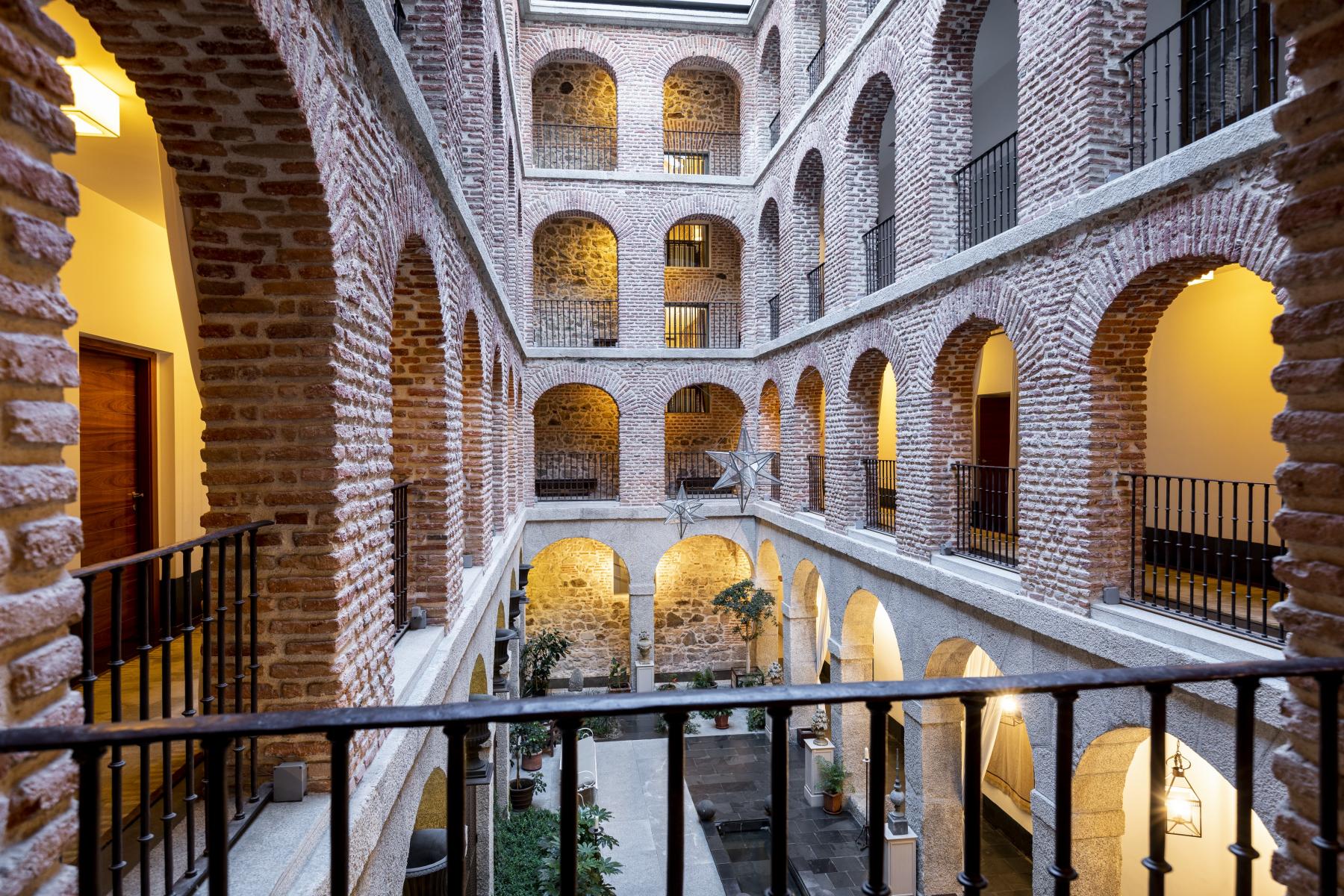 Suggestions
We also suggest these restaurants
Besides the quintessential Andalusian dishes and Mediterranean recipes, at the Parador de Ronda you can enjoy specialities from the Ronda highlands, with outstanding stews and roasts, next to the iconic...
The gastronomy of the Parador de Alarcón is based on the traditional cuisine of Cuenca. It tastes of Manchegan stew, morteruelo (pork liver stew), pickled partridge, pisto (similar to ratatouille),...
The gastronomic offer of the Parador de Alcañiz is based on updated traditional Aragonese cuisine and seasonal local produce. It includes dishes such as El Pilar beans, borage, Aragonese veal,...
Authenticity and top quality local produce characterise the gastronomic offer of the Parador de Aiguablava. A proposal that brings to the plate the breathtaking beauty and uniqueness of the landscape...
At the Parador de Las Cañadas del Teide you'll discover, at the foot of the volcano and under a spectacular blanket of stars, the genuine flavours of the Canary Islands....