Restaurant of the Parador de Zafra
Plaza Corazón de María, 7, 06300, Zafra
+34 924554540
[email protected]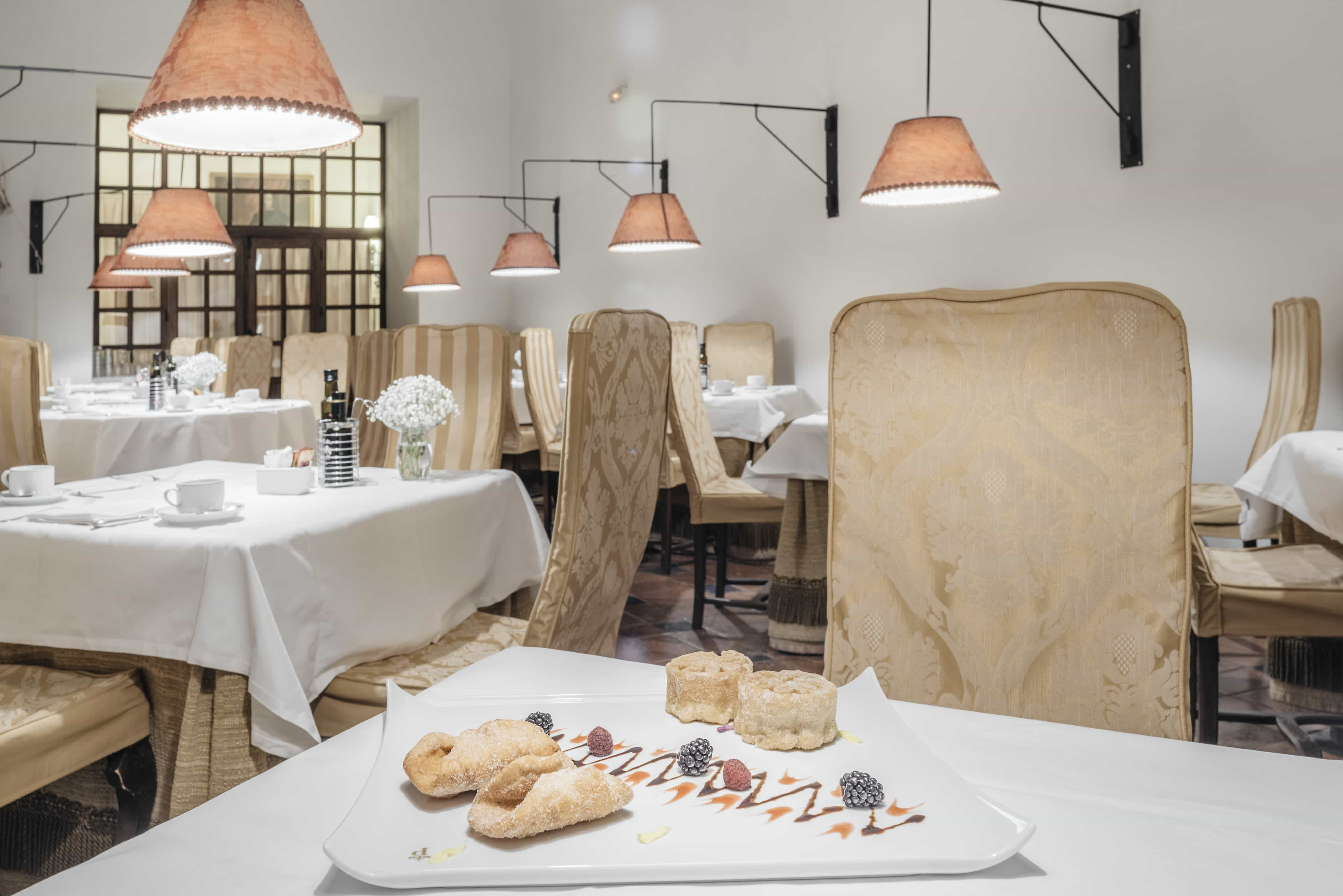 Parador
The cuisine of the Extremadura dehesa
The cuisine on offer of the Parador de Zafra invites you to discover the authentic cuisine of Extremadura, classic Badajoz dishes made with rural products such as wild asparagus, thistles, desert truffles and mushrooms; not to mention the prized products extracted from the Iberian pig, such as sausages and acorn-fed hams.
Restaurant of the Parador de Zafra
a castle-palace dedicated to Iberian pork
In the Parador's palatial restaurant you'll taste traditional specialities such as migas del pastor with eggs, chorizo and bacon, cod casserole with ratatouille, Corderex D.O. lamb stew, Iberian sirloin steak with Torta de Barros or 100% native breed retinta beef with matanegra sauce. In confectionery, you'll be surprised by the delicious bishop's hearts from the convent of the Poor Clares, figs from Almoharín on cream, acorn tart and técula-mécula.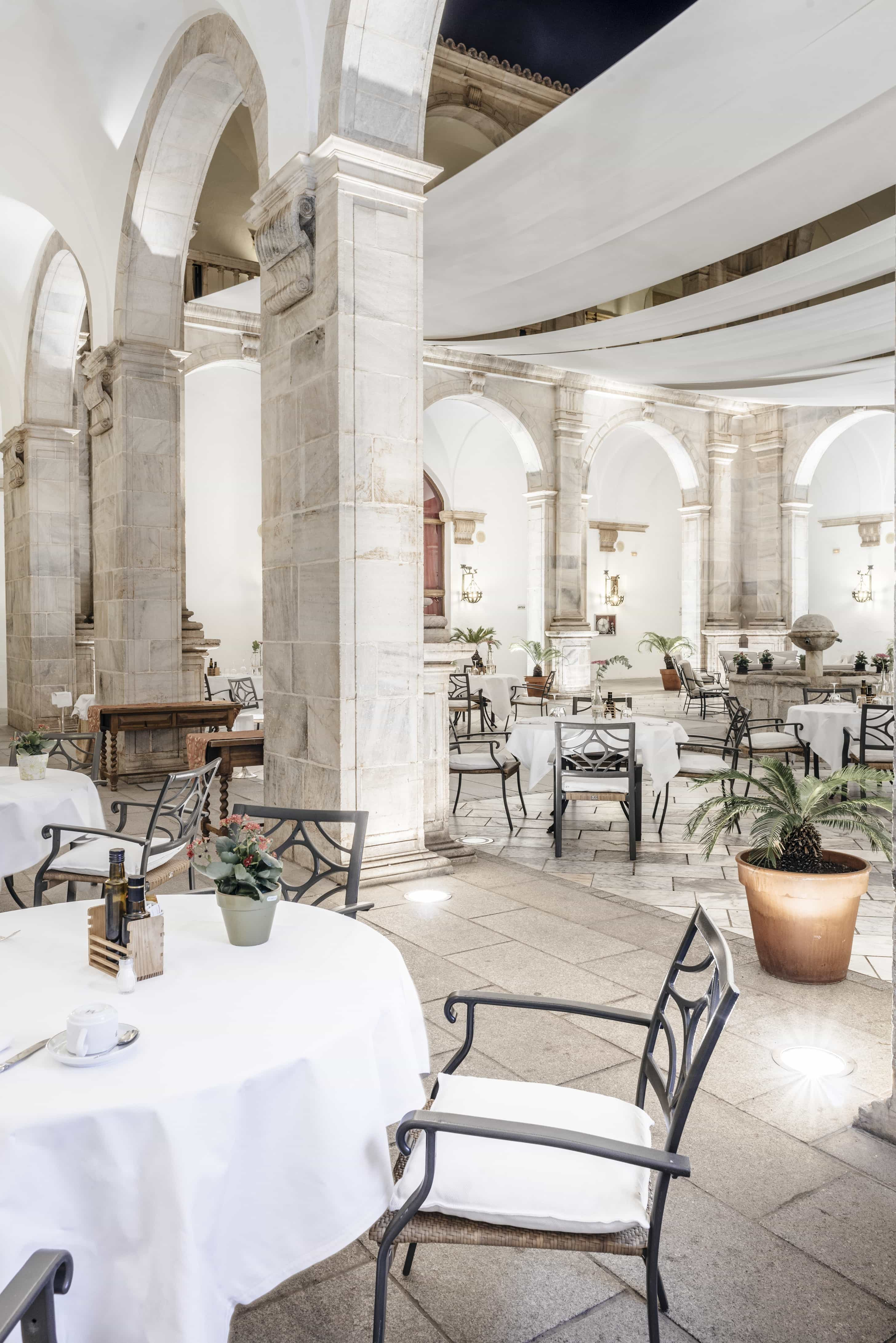 Type of kitchen
Traditional Extremaduran
Specialties
Cod casserole with Extremaduran ratatouille, Corderex D.O. lamb stew, beef sirloin, migas del pastor with fried eggs, fried chorizo and pestorejo (pork face), convent sweets and técula mécula.
Opening Hours
Coffee shop
11:00 - 24:00
The Parador
A Parador with its own personality and style
The Parador de Zafra is located in the city centre and is a good starting point to explore it. A walking tour will suffice to discover the rich heritage of this place, which has been declared a site of national interest, with its walls and gates, buildings, streets, squares and museums. Nature lovers will also enjoy Zafra. In the area around it you can take various routes in the Cornalvo Park, the Sierra de Hornachos, the Sierra de Tentudia and the Sierra de Aracena.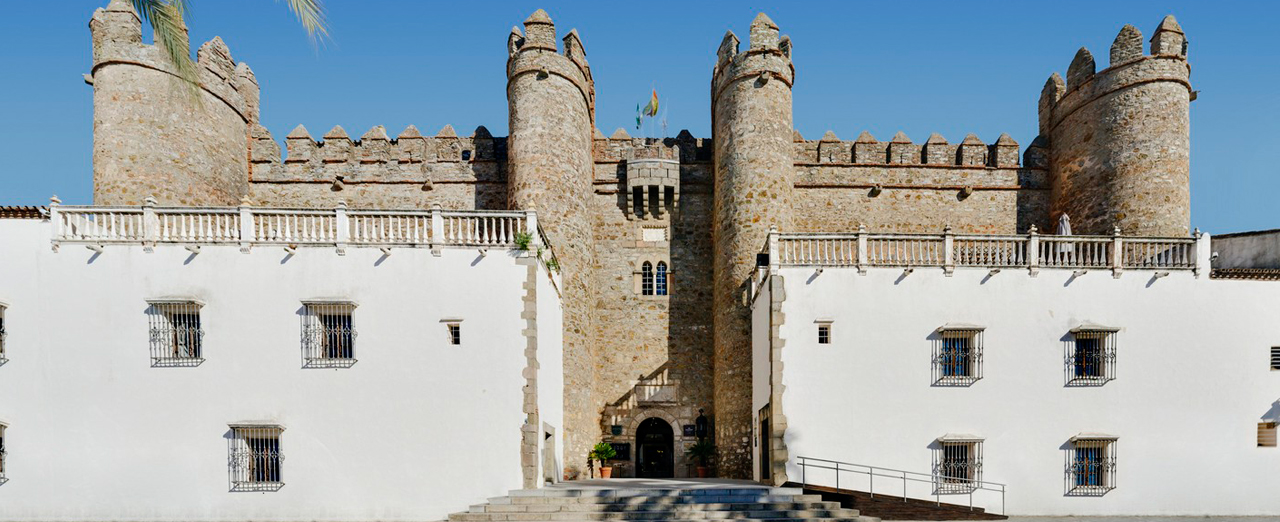 Suggestions
We also suggest these restaurants
The Parador de La Granja is a clear exponent of genuine Castilian cuisine, where stews and roast meats stand out, accompanied by the prestigious wines of the area. The menu...
The gastronomic offer of the Parador de La Palma is based on traditional Canarian cuisine, the result of the crossbreeding generated by the products that arrived from America. An honest...
The Parador de Baiona offers the best Galician cuisine in a unique spot with spectacular views over the bay and the Cíes Islands. Here you will be able to enjoy...
This well-kept group of palaces offers a carefully selected cuisine, based mainly on Extremaduran products with designation of origin. A variety of Iberian pork delicacies, not forgetting the traditional zorongollo...
Through the cuisine of the Parador Castillo de Monterrei you will get to know the gastronomic essence of inland Galicia and experience the taste of authenticity and naturalness. A proposal...