Restaurant Aletegui - Parador de Argómaniz
Ctra. N-1, km 363, 01192, Argómaniz
+34 945 29 32 00
[email protected]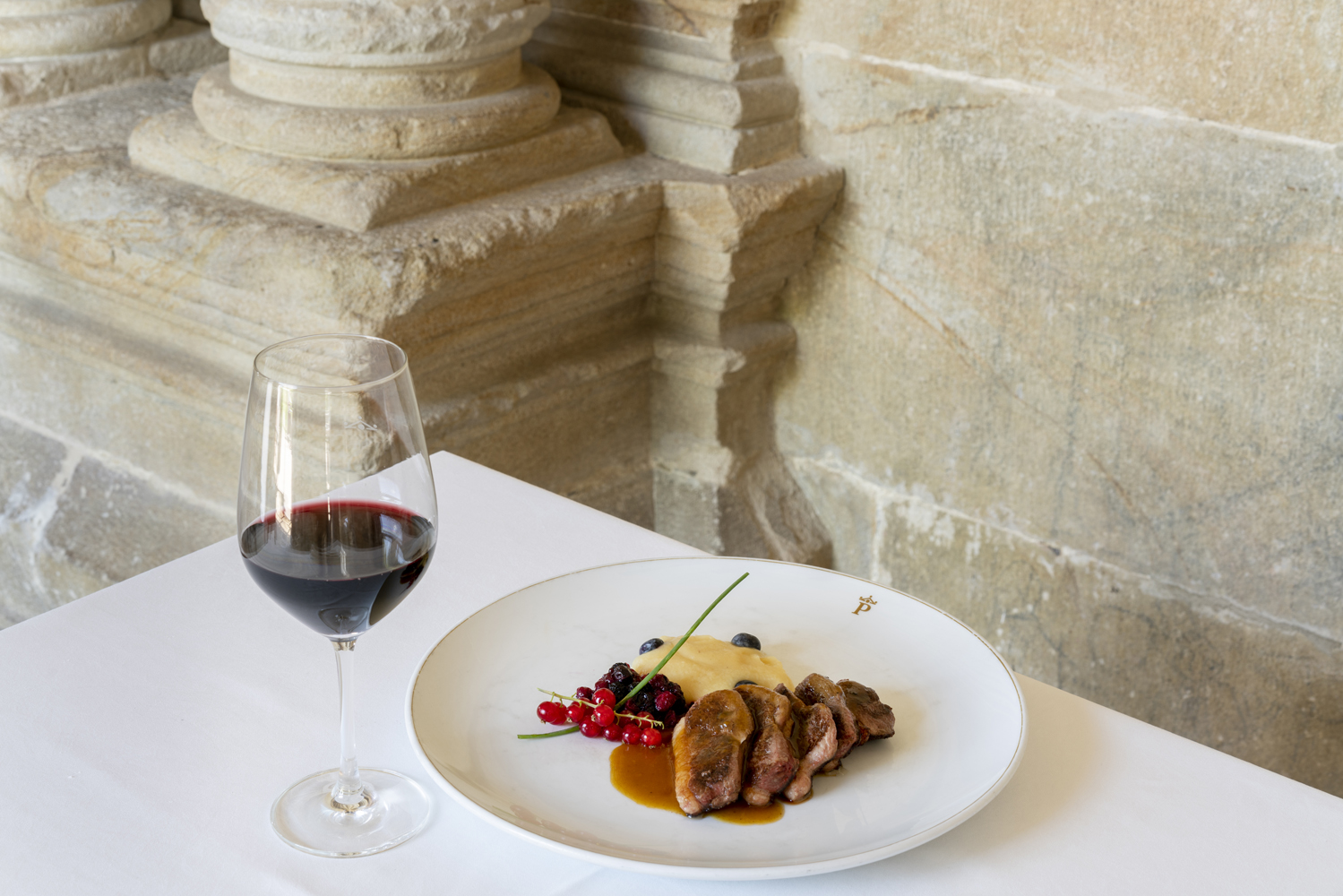 Parador
Exponent of the famous Basque gastronomy
The Parador de Argómaniz is the only exponent within the public hotel chain of the internationally renowned Basque gastronomy. A proposal in which the unique seasonal nature of Álava means that seasonal products are the protagonists of fresh and tasty dishes. The fact that it is located inland makes meat and vegetables gain strength.
Restaurant Aletegui - Parador de Argómaniz
a barn refurbished for culinary enjoyment
The Aletegui Restaurant is located on the top floor of the Parador, in the old barn. A space with spectacular wooden ceilings where you can taste exquisite dishes typical of the region, while your view overlooks the plains of Alava, the Gorbea mountain range and the Ullibarri reservoir. You can try Club Ranero cod, wild mushroom pie with mushroom sauce, oxtail and goxua.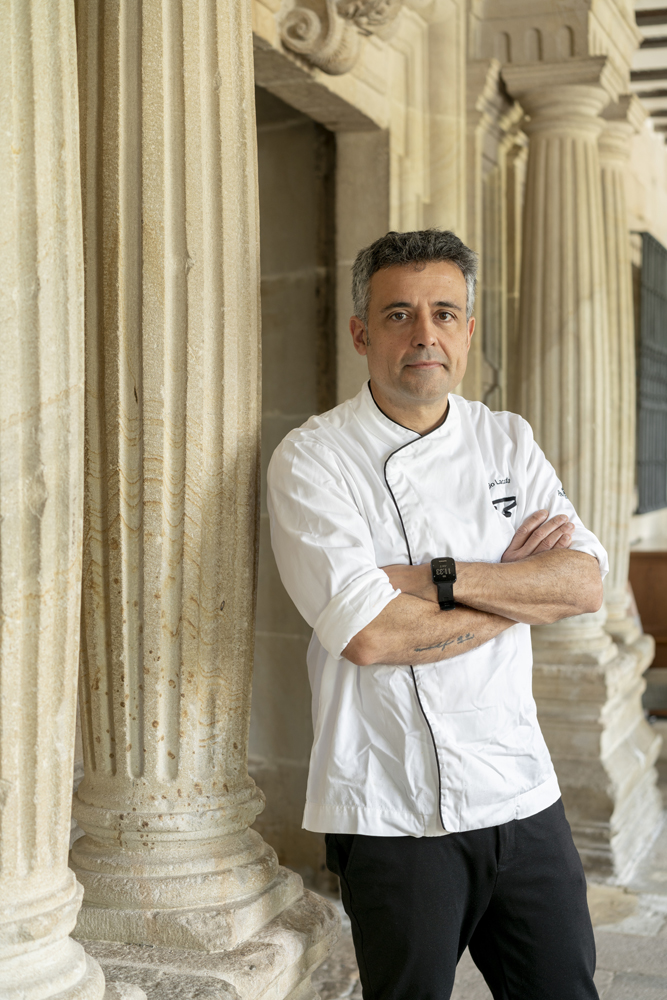 Type of kitchen
Traditional Basque
Specialties
Mushroom pie with mushroom sauce, Club Ranero cod, oxtail au gratin with Idiazabal cheese garnished with mashed potatoes, goxua.
Opening Hours
Coffee shop
11:00 - 23:45
The Parador
A natural getaway in the plains of Alava
One of the most special areas of the Parador is its restaurant, located in the former palace granary. It retains the original wooden coffered ceiling and has characteristic porthole windows that are reminiscent of a Basque tuna boat. Here we can enjoy local and traditional Basque cuisine, paired with the area's wines and cheeses.
Just 12 kilometres away from the Parador de Argómaniz is the green and cosmopolitan capital of Vitoria, where we can enjoy its history and exquisite cuisine. Don't miss the Old Quarter, its palaces and parks, and of course, a route to taste the best pintxos in the Basque capital.
If you haven't already done so, here you'll succumb to the wines of La Rioja Alavesa, their texture, their smell and their exquisite flavour, accompanied by elaborate pintxos in bars and terraces in the city or in our Parador, where we await you with the best cuisine and, as usual, with an excellent service.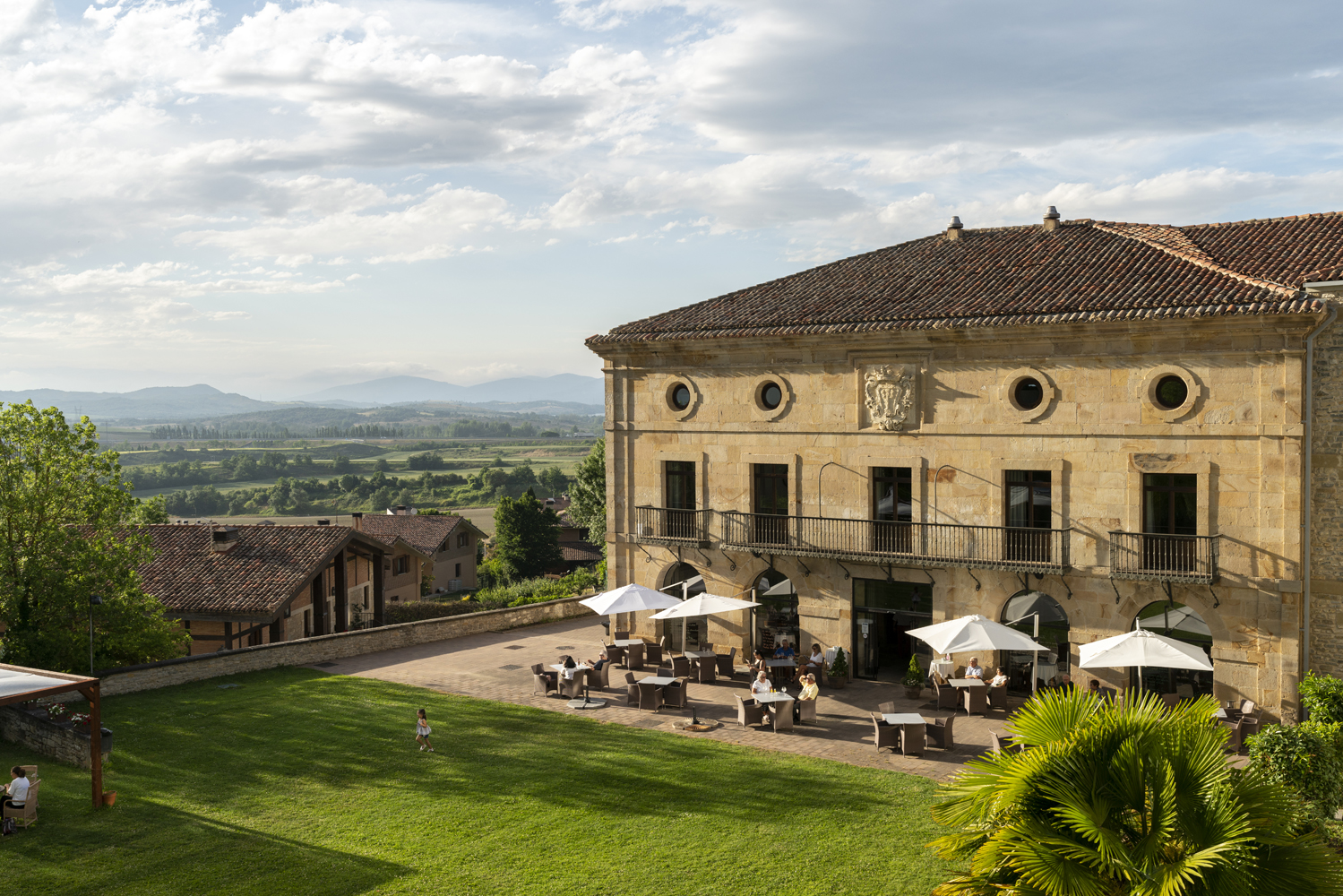 Suggestions
We also suggest these restaurants
At the Parador de la Plasencia you'll enjoy the simple and exquisite gastronomy of Extremadura. Our cuisine allows you to try the best of the region's products: cuisine on offer...
The Parador de Hondarribia offers a buffet breakfast. It does not have a restaurant, but in its gastronomic space in the cafeteria you can enjoy a range of products with...
The gastronomic offer of the Parador de Gijón identifies with its surroundings. It is committed to quality products and Asturian specialities, with an updated cuisine in terms of preparation and...
The gastronomic offer of the Parador de Alcalá de Henares combines the culinary tradition of Madrid, without forgetting references to Cervantes' recipes as one of its great hallmarks. A menu...
The cuisine of the Parador de Córdoba is heir to the different cultures that have passed through the Caliphate city, enriching its gastronomy: Romans, Visigoths, Jews, Arabs, Christians... As well...