Restaurant Aletegui - Parador de Argómaniz
Ctra. N-1, km 363, 01192, Argómaniz (Álava)
+34 945 29 32 00
[email protected]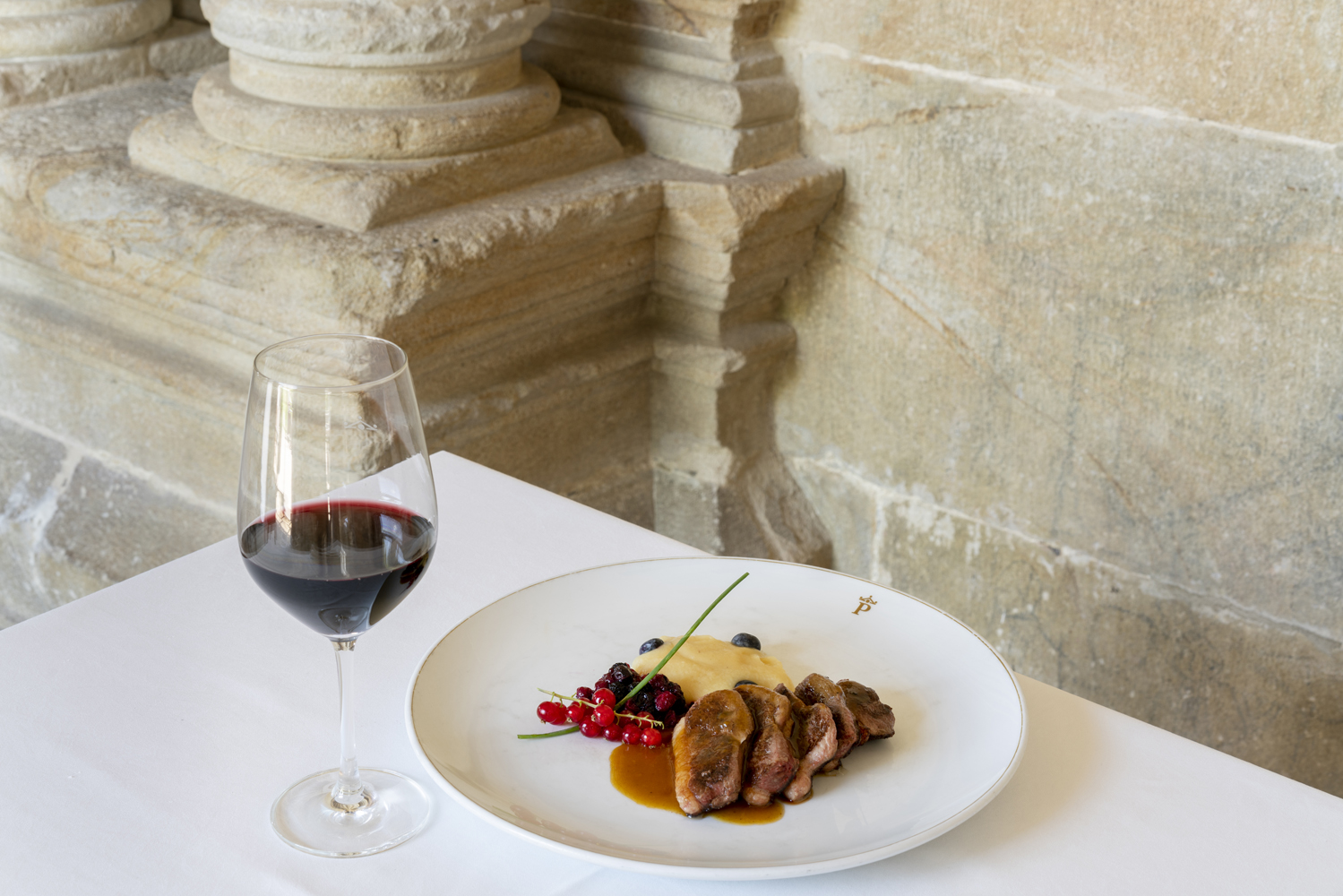 Parador
Exponent of the famous Basque gastronomy
The Parador de Argómaniz is the only exponent within the public hotel chain of the internationally renowned Basque gastronomy. A proposal in which the unique seasonal nature of Álava means that seasonal products are the protagonists of fresh and tasty dishes. The fact that it is located inland makes meat and vegetables gain strength.
Restaurant Aletegui - Parador de Argómaniz
a barn refurbished for culinary enjoyment
The Aletegui Restaurant is located on the top floor of the Parador, in the old barn. A space with spectacular wooden ceilings where you can taste exquisite dishes typical of the region, while your view overlooks the plains of Alava, the Gorbea mountain range and the Ullibarri reservoir. You can try Club Ranero cod, wild mushroom pie with mushroom sauce, oxtail and goxua.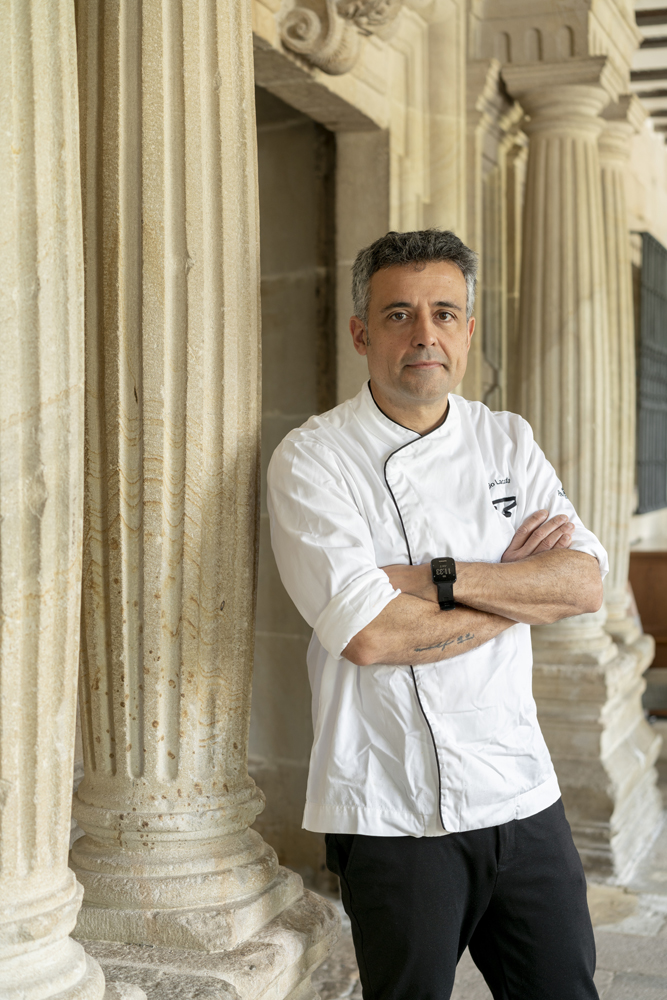 Type of kitchen
Traditional Basque
Specialties
Mushroom pie with mushroom sauce, Club Ranero cod, oxtail au gratin with Idiazabal cheese garnished with mashed potatoes, goxua.
Opening Hours
Coffee shop
11:00 - 23:45
The Parador
A natural getaway in the Larrea Palace
The building, which dates back to 1712, occupies the Palacio de los Larrea, whose coat of arms can be seen on the façade. Its strategic location has made it a crossroads for different cultures: through here passed Romans, Christians, Moslems, Jews and even caravans from Flanders and France.
The Parador was also a Descalced Carmelite convent before being converted into a palace, and during the Peninsular War it was used as a headquarters for French troops. Legend has it that Napoleon planned the attack on Vitoria at this very place.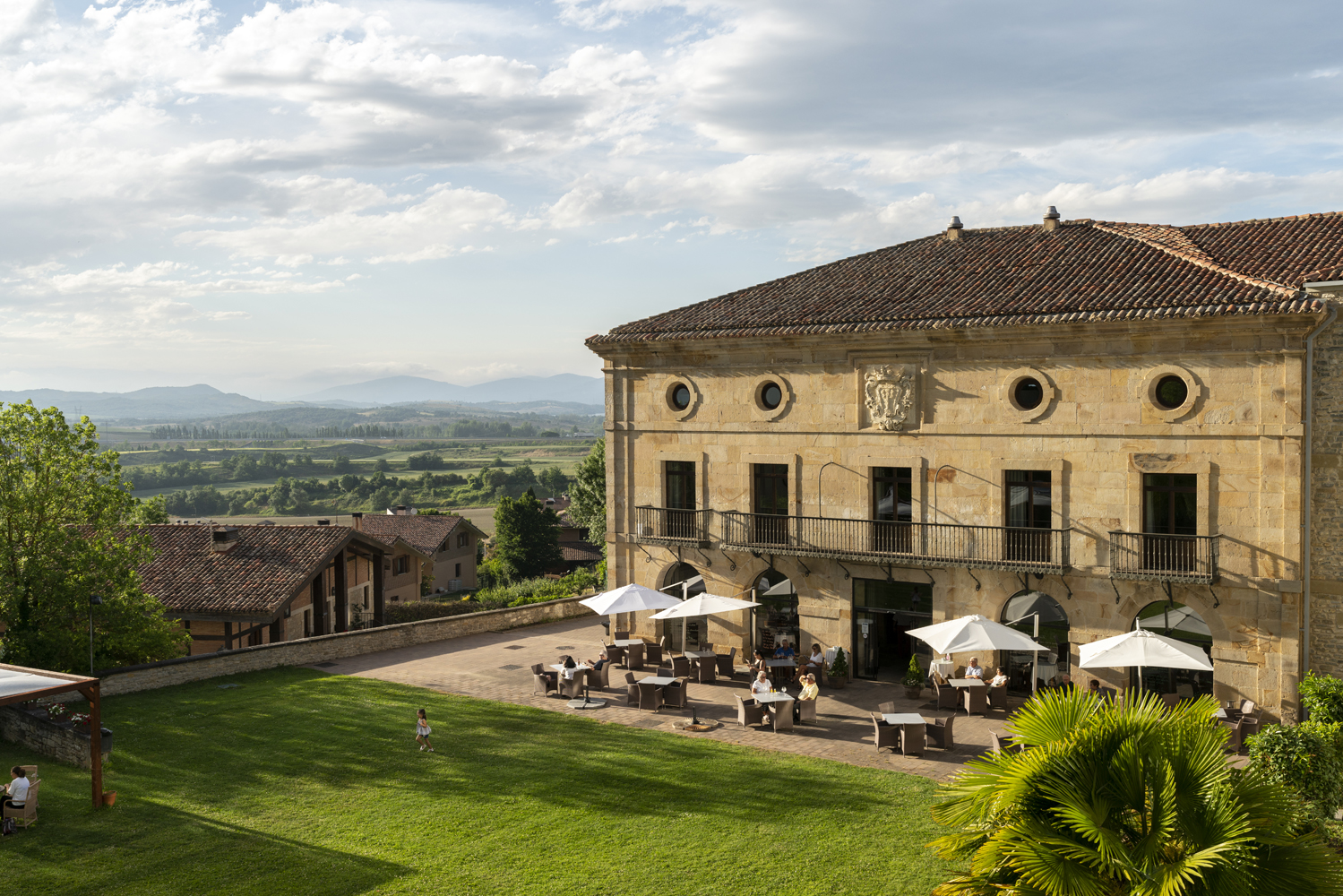 Suggestions
We also suggest these restaurants
The cuisine on offer at the iconic Parador de León - Hostal San Marcos is based on the rich and varied traditional cuisine of León with a modern twist. Food...
The Parador de Segovia is a showcase for the richness and generosity of Segovia cuisine, which boasts deep Castilian roots. The menu is dominated by roast suckling pig and suckling...
<p>The gastronomic offer of the Parador de Chinchón is typical from Madrid, as is characteristic of the capital of garlic and aniseed, two products that have left their mark on...
The Parador de Hondarribia offers a buffet breakfast. It does not have a restaurant, but in its gastronomic space in the cafeteria you can enjoy a range of products with...
Authenticity and top quality local produce characterise the gastronomic offer of the Parador de Aiguablava. A proposal that brings to the plate the breathtaking beauty and uniqueness of the landscape...