Restaurant Parador de Corias
Monasterio de Corias, s/n, 33816, Corias, Cangas del Narcea (Asturias)
+34 985070000
[email protected]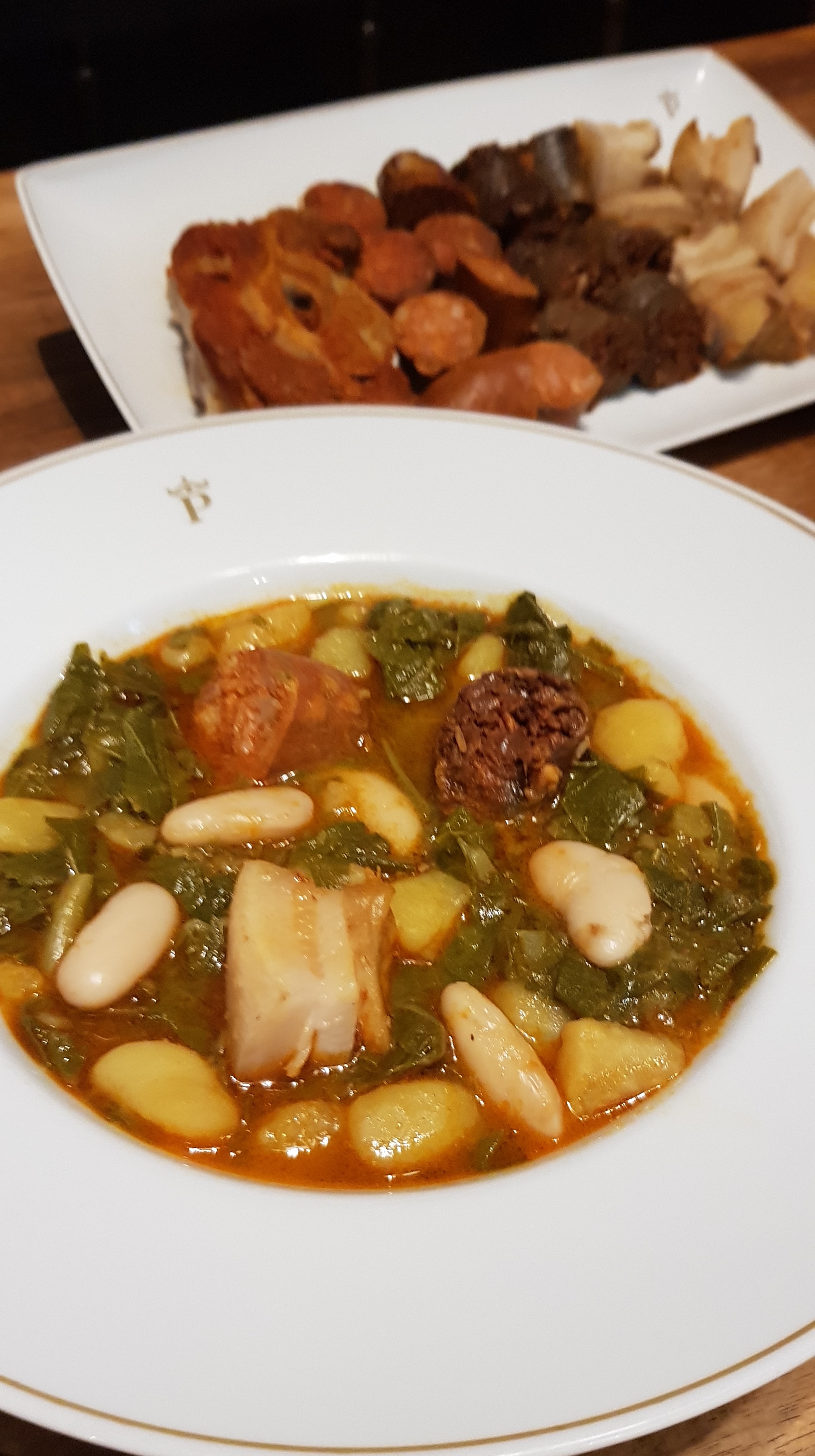 Parador
The cuisine of western Asturias
The gastronomic offer of the Parador de Corias reflects the traditional cuisine of western Asturias in an updated version. A menu that offers the best products from the vegetable garden, the brave Cantabrian waters and the green fields. All of this is washed down with the unique and heroic wines from Cangas, the only vine-growing area in the Principality.
Restaurant Parador de Corias
A temple for stew and fabada (bean stew)
The Parador de Corias's restaurant is located in what once was the monastery's refectory. Its specialities include a variety of Asturian cheeses, home-made sausages such as chosco de Tineo, stews such as pote de berza, fabada (bean stew) or fabes con chipirones (beans with squids) or grilled veal, not forgetting delicious desserts with a monastic influence such as caramelised rice pudding.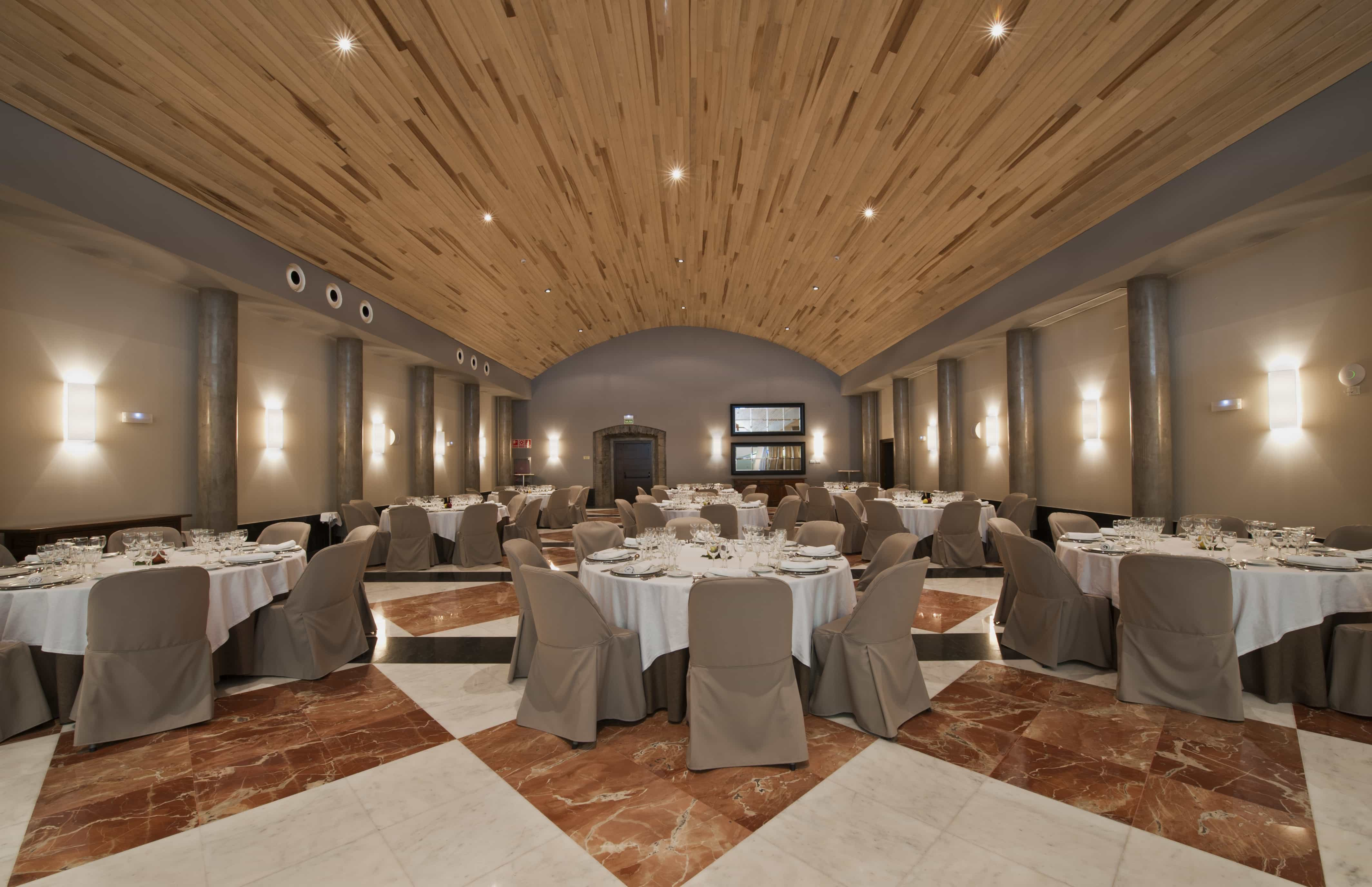 Type of kitchen
Traditional from Asturias
Specialties
Grilled I.G.P. Asturian veal loin with fried peppers and potatoes, Cangas stew and an assortment of desserts from the monastery.
Opening Hours
Coffee shop
11:00 - 24:00
The Parador
The Escorial of Asturias
Built between 1022 and 1044, the Romanesque monastery of San Juan Bautista was refurbished and enlarged in 1744 by Ventura Rodríguez, one of the most important Spanish Neo-Classical architects of the 18th c.
The Parador de Corias hides two treasures in the basement, a museum with the remains of the original 11th century church. The other is a unique work of art in the Paradores collection, an impressive piece by the Portuguese artist Rui Macedo called Cabinet de Curiosites (Cabinet of Curiosities).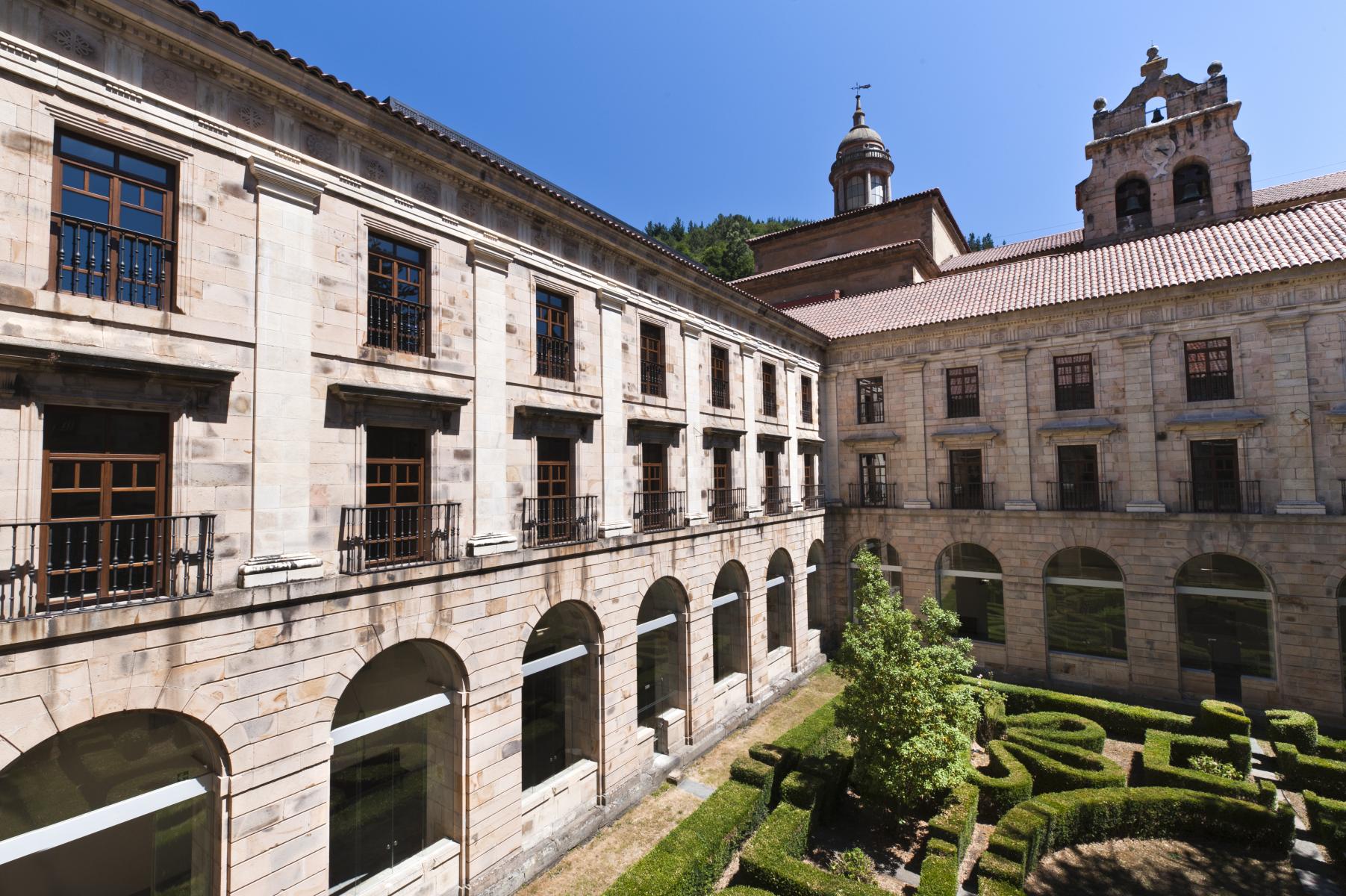 Suggestions
We also suggest these restaurants
At the Parador de Málaga Golf you'll enjoy, besides sport, the famous cuisine of Andalusia with direct views of the Mediterranean Sea. A menu featuring the best local ingredients,...
The gastronomic offer of the Parador de Jarandilla is an exponent of the traditional cuisine of the region of La Vera which, as is the case with Extremaduran cuisine in...
The Parador de Baiona offers the best Galician cuisine in a unique spot with spectacular views over the bay and the Cíes Islands. Here you will be able to enjoy...
The cuisine of the Liébana region is strong, as is typical of mountain areas. At the Parador, you can enjoy traditional Cantabrian gastronomy with restorative home-cooked dishes such as the...
Mountain dishes with bush meat are one of the hallmarks of Cazorla's gastronomy. At the Parador, located at an altitude of 1,400 metres, you can enjoy seasonal game dishes, with...