Restaurant of the Parador de Calahorra
Paseo Mercadal, s/n, 26500, Calahorra
+34 941130358
[email protected]
Parador
A cuisine devoted to the prolific Riojan vegetable garden
At the Parador de Calahorra you will discover a gastronomy based on the prolific Rioja market garden. Each season guarantees a different surprise on the plate and fresh products are the basis for elaborate preparations. In winter, artichokes, white cauliflower or the tasty cardoon are the protagonists. Spring is the best time to enjoy another star dish of our cuisine: vegetable stew.
Restaurant of the Parador de Calahorra
Natural elegance on the plate
The elegant dining room of the Parador de Calahorra is a space for culinary enjoyment with exquisite preparations that pamper the natural product. As well as vegetables, to which some gastronomic days are dedicated in April, pears in wine, asparagus, peppers and Rioja-style cod are other products that can be tasted, without forgetting the suckling lamb, both roast and cutlets, washed down with the prestigious wines of La Rioja.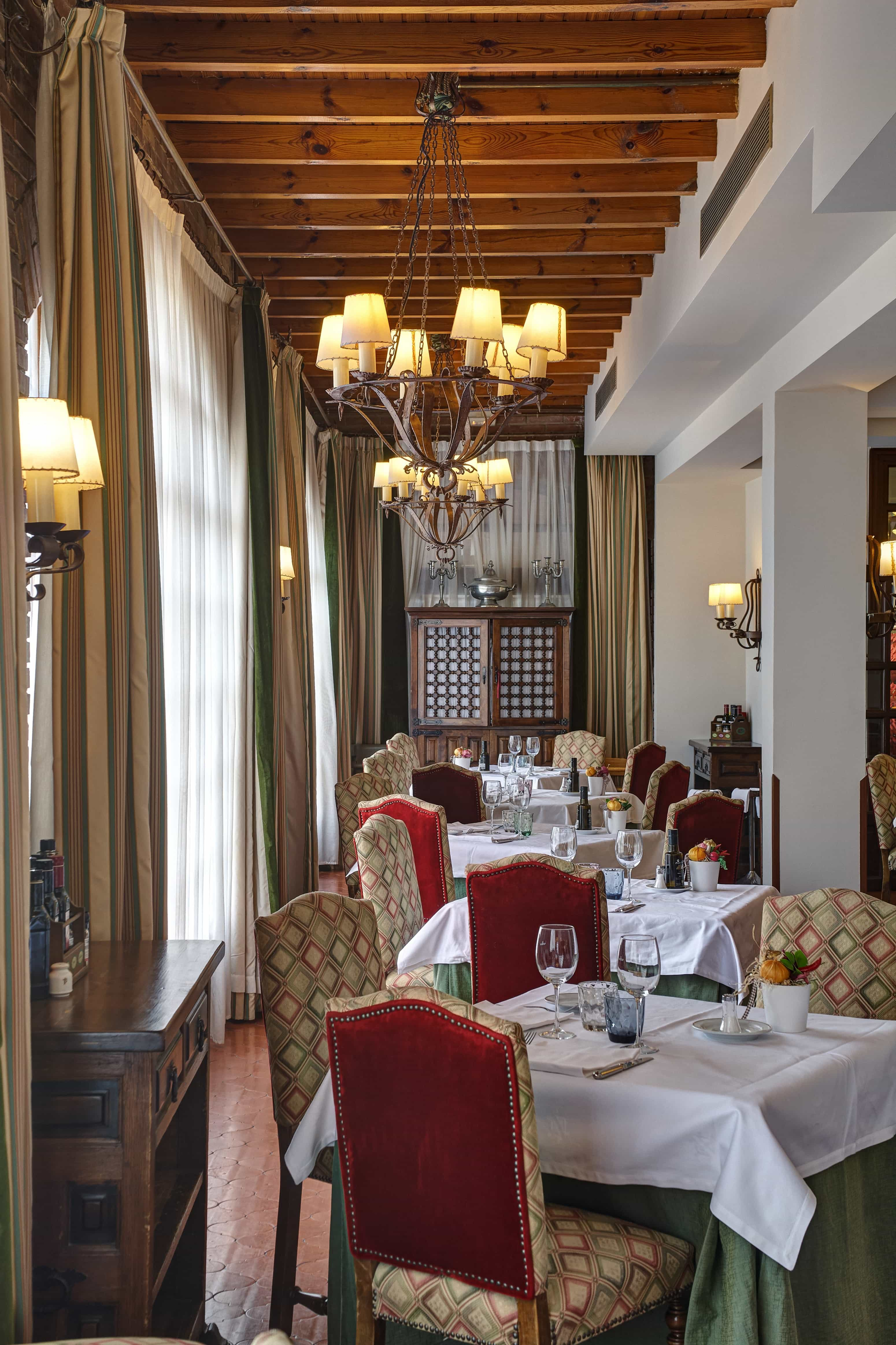 Type of kitchen
Traditional from La Rioja
Specialties
Vegetable stew, Rioja-style cod.
Opening Hours
Coffee shop
11:00 - 23:30
The Parador
Elegance and splendour on the banks of the Ebro
It's worth taking a stroll through Calahorra's historical centre to gaze in awe at its Cathedral, the old Islamic quarter, the arch and the old Roman forum, the church of San Andrés, the Plaza del Raso and the municipal museum which houses the famous effigy, the Dama Calagurritana, or the Carmelite convent with an impressive Christ statue by the Baroque sculptor Gregorio Fernández.
Calahorra is also a wine-growing area. Head out to Aldeanueva del Ebro, a little more than fifteen minutes from the hotel, to visit the first Wine Museum in La Rioja Baja, located in La Ermita de Nuestra Señora del Portal; or explore fantastic wineries where the exquisite wines of La Rioja are produced.
For a family trip we recommend the Dinosaurs' Route. The footprints of these prehistoric animals can be seen in more than forty sites in the Calahorra region, in nearby towns such as Enciso and Igea.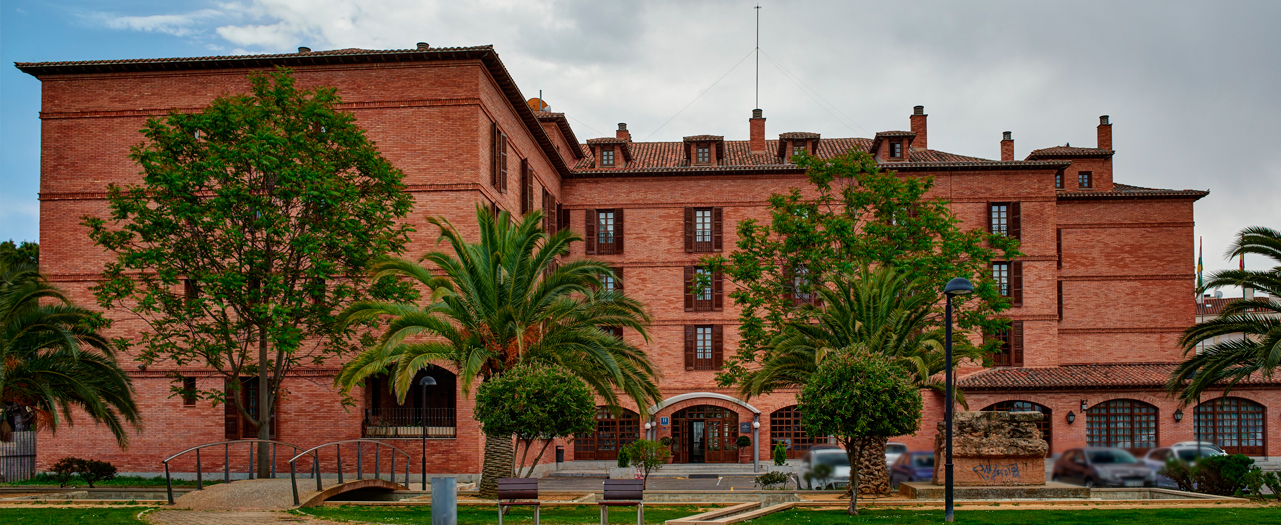 Suggestions
We also suggest these restaurants
The highest-quality raw materials characterise Huelva's cuisine. At the Parador de Mazagón, in the privileged setting of the Doñana Natural Park, you can enjoy seafood and mountain cuisine with the...
The Parador de Soria offers an attractive range of cuisine based on refreshed traditional Castilian cuisine. Local and seasonal products are the basis of traditional dishes, with a special emphasis...
The cuisine of the Huesca Pyrenees is, like all mountain cuisine, hearty and authentic. In this setting, the Parador de Bielsa is a gastronomic reference for its carefully selected menu...
At the Parador de la Plasencia you'll enjoy the simple and exquisite gastronomy of Extremadura. Our cuisine allows you to try the best of the region's products: cuisine on offer...
Traditional Catalan cuisine, especially the gastronomy of the Barcelona region of Bagés where the Parador is located, is the basis of the restaurant offer at the Parador de Cardona. A...