Restaurant Las Cinco Villas - Parador de Sos del Rey Católico
Arquitecto Sainz de Vicuña, s/n, 50680, Sos del Rey Católico (Zaragoza)
+34 948888011 y +34 948 370 440
[email protected]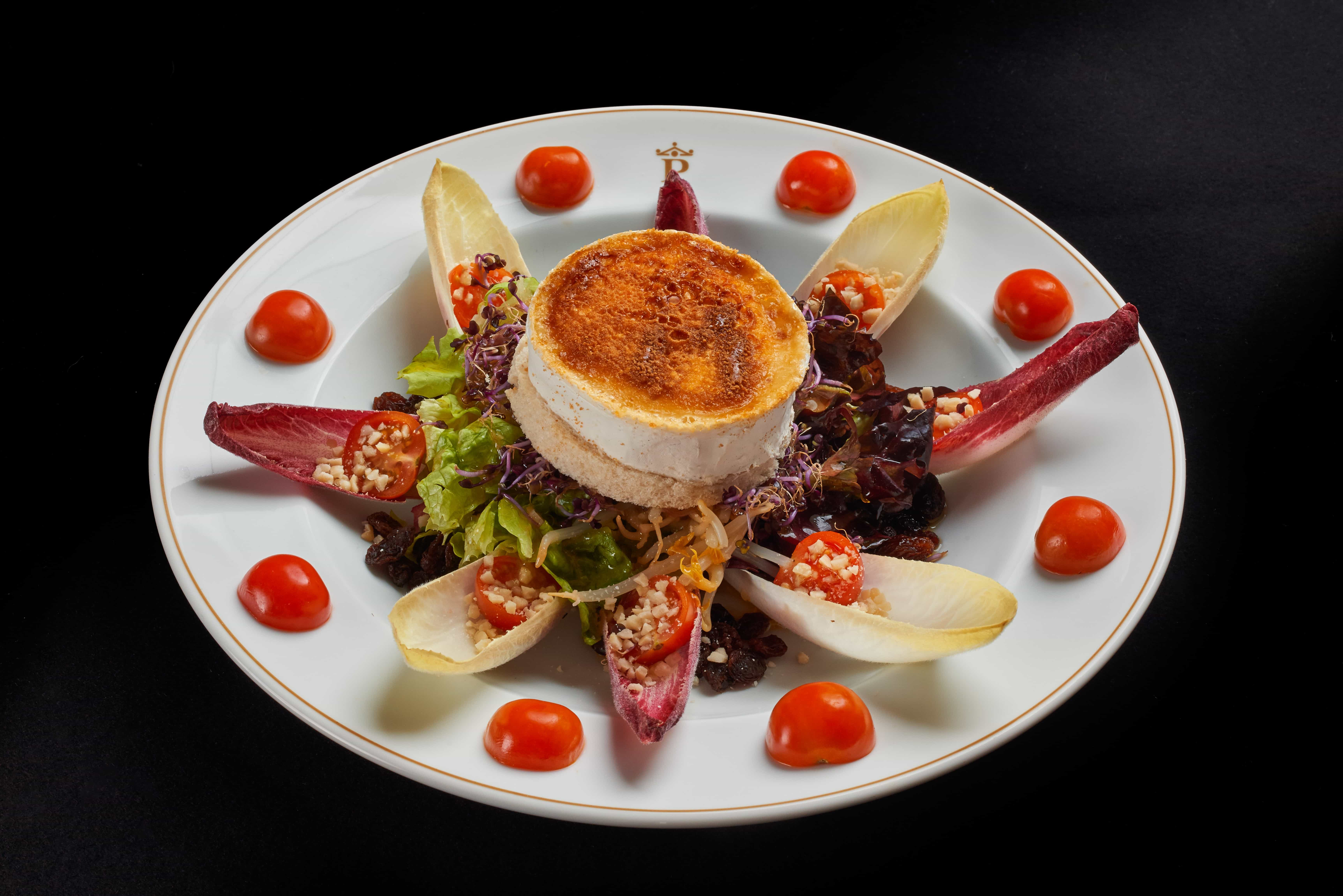 Parador
The authenticity of local cuisine
The Parador de Sos de Rey Católico is a faithful exponent of Aragonese cuisine which offers tradition and authenticity in the aromas and flavours of the gastronomy of the Cinco Villas region. A commitment to local and seasonal products in a region boasting a wide variety and quality of vegetables and the prized Aragon suckling lamb.
Restaurant Las Cinco Villas - Parador de Sos del Rey Católico
A temple of suckling lamb and vegetables
In the restaurant Las Cinco Villas of the Aragonese Parador you'll try the traditional cuisine of this region of Aragon. Don't miss our speciality, Aragon suckling lamb with golden potato rounds, which is known throughout the region for its great flavour. Also try dishes such as borage in saffron sauce, thistles with almonds and ham, migas with egg and chorizo, ajoarriero cod, and delicious desserts such as guirlache nougat and carrot cake.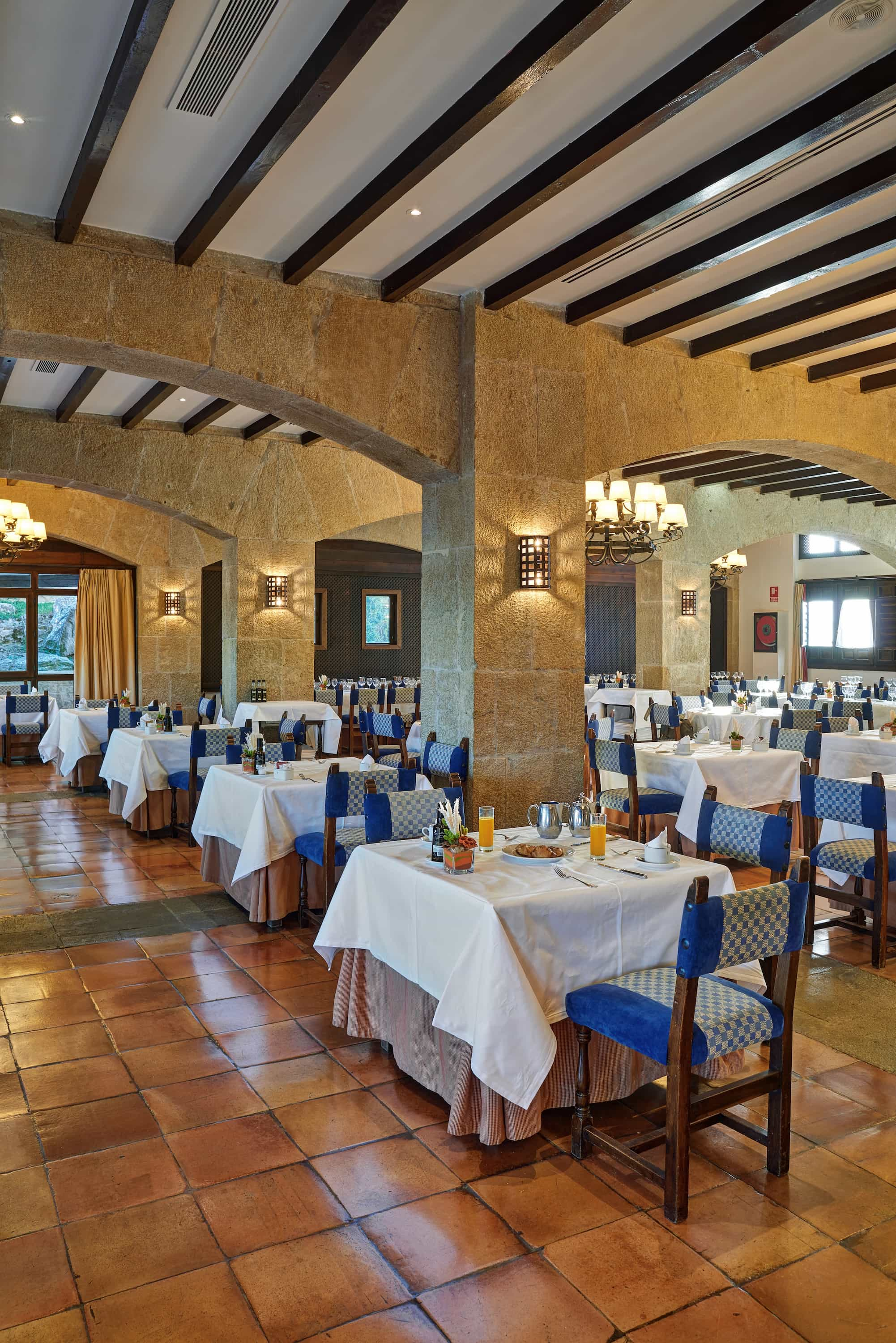 Type of kitchen
Traditional Aragonese
Specialties
Aragon suckling pig with golden potato rounds, free-range chicken in chilindrón sauce, village broth with chunks, borage with saffron sauce, thistle with almonds and DO Teruel ham.
Opening Hours
Coffee shop
11:00 - 23:30
The Parador
For nature lovers and hikers
Its houses and cobbled streets are the most distinctive image of the village. Sos also has a wall with seven gates and a castle, a legacy of when it was a border town between the kingdoms of Aragon and Navarre. Nor should you miss the Casa de la Villa (a sixteenth-century Renaissance building), the hermitage of Santa Lucia (late twelfth century), the Isidoro Gil de Jaz school (eighteenth century) and the Jewish quarter, now known as the upper quarter.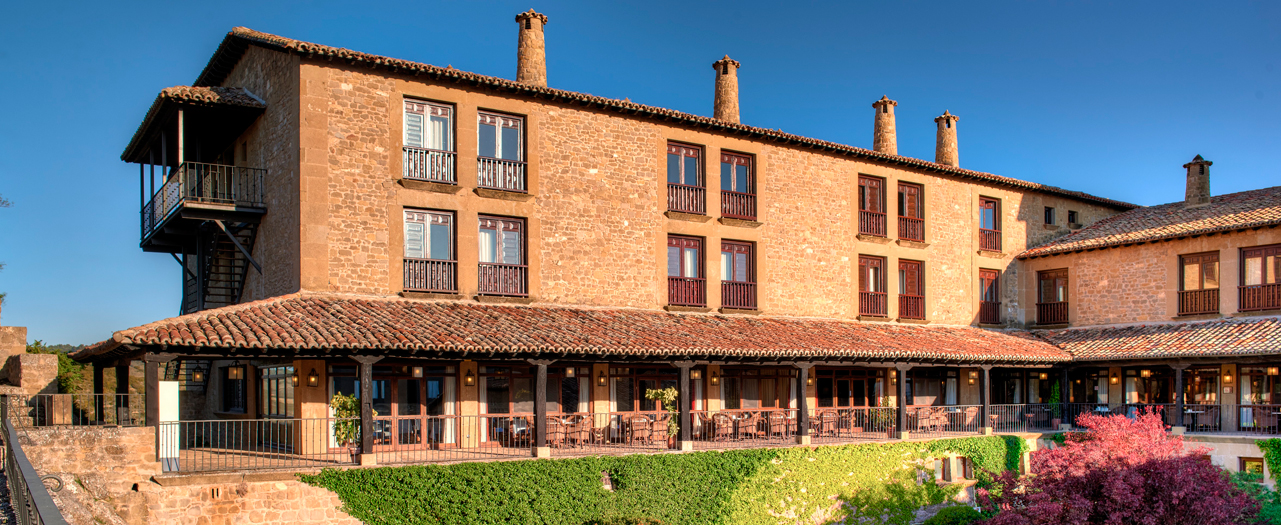 Suggestions
We also suggest these restaurants
At the Parador de Málaga Golf you'll enjoy, besides sport, the famous cuisine of Andalusia with direct views of the Mediterranean Sea. A menu featuring the best local ingredients,...
This well-kept group of palaces offers a carefully selected cuisine, based mainly on Extremaduran products with designation of origin. A variety of Iberian pork delicacies, not forgetting the traditional zorongollo...
At the Parador de Las Cañadas del Teide you'll discover, at the foot of the volcano and under a spectacular blanket of stars, the genuine flavours of the Canary Islands....
An exponent of Mediterranean cuisine, Valencian food is characterised by its abundance of rich and healthy recipes, whose secret lies in the natural products of the sea and the market...
The hotel's gastronomic offer stands out for its high quality products such as fish and seafood from the Gulf of Cádiz and the Strait of Gibraltar, wines and vinegars from...