Restaurant El Bodegón - Parador de Chinchón
Los Huertos, 1, 28370 , Chinchón (Madrid)
+34 918940836
[email protected]
Restaurant El Convento - Parador de Chinchón
Los Huertos, 1, 28370 , Chinchón (Madrid)
+34 918940836
[email protected]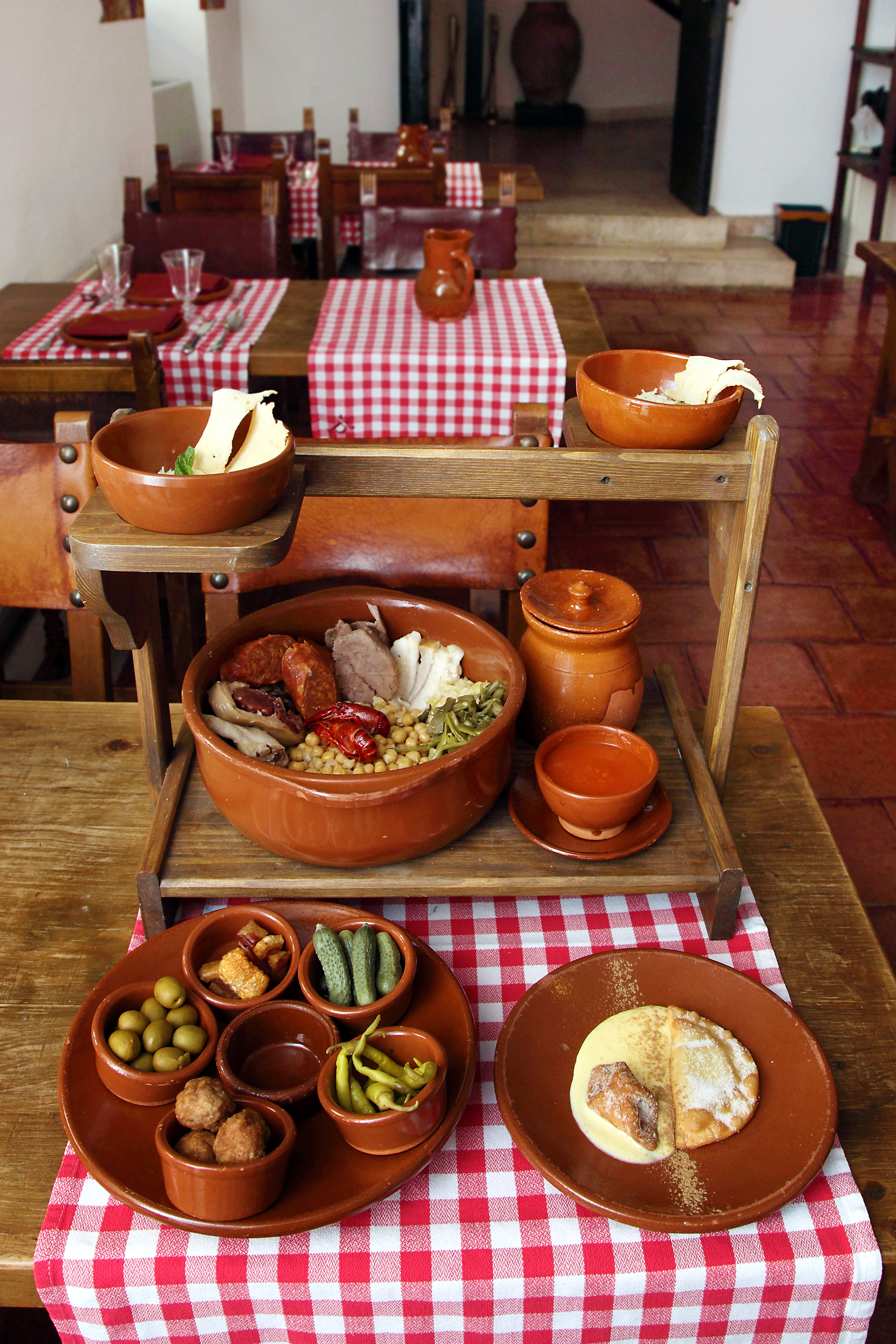 Parador
Typical Madrilenian cuisine
The gastronomic offer of the Parador de Chinchón is typical from Madrid, as is characteristic of the capital of garlic and aniseed, two products that have left their mark on its recipes. Roasts, soups and stews stand out, and in winter it is a place of pilgrimage to try the local variant of the typical cocido madrileño stew.
El Bodegón restaurant closes temporarily and until further notice on April 23.
Restaurant El Bodegón - Parador de Chinchón
A stronghold of taba bean stew
The restaurant El Bodegón is a vaulted thematic space where we exclusively offer the complete cocido de taba (bean stew). A gastronomic speciality served in earthenware dishes which is a local variant of the typical cocido madrileño, made with top quality raw materials, and which as its main distinguishing feature incorporates crayfish into the recipe.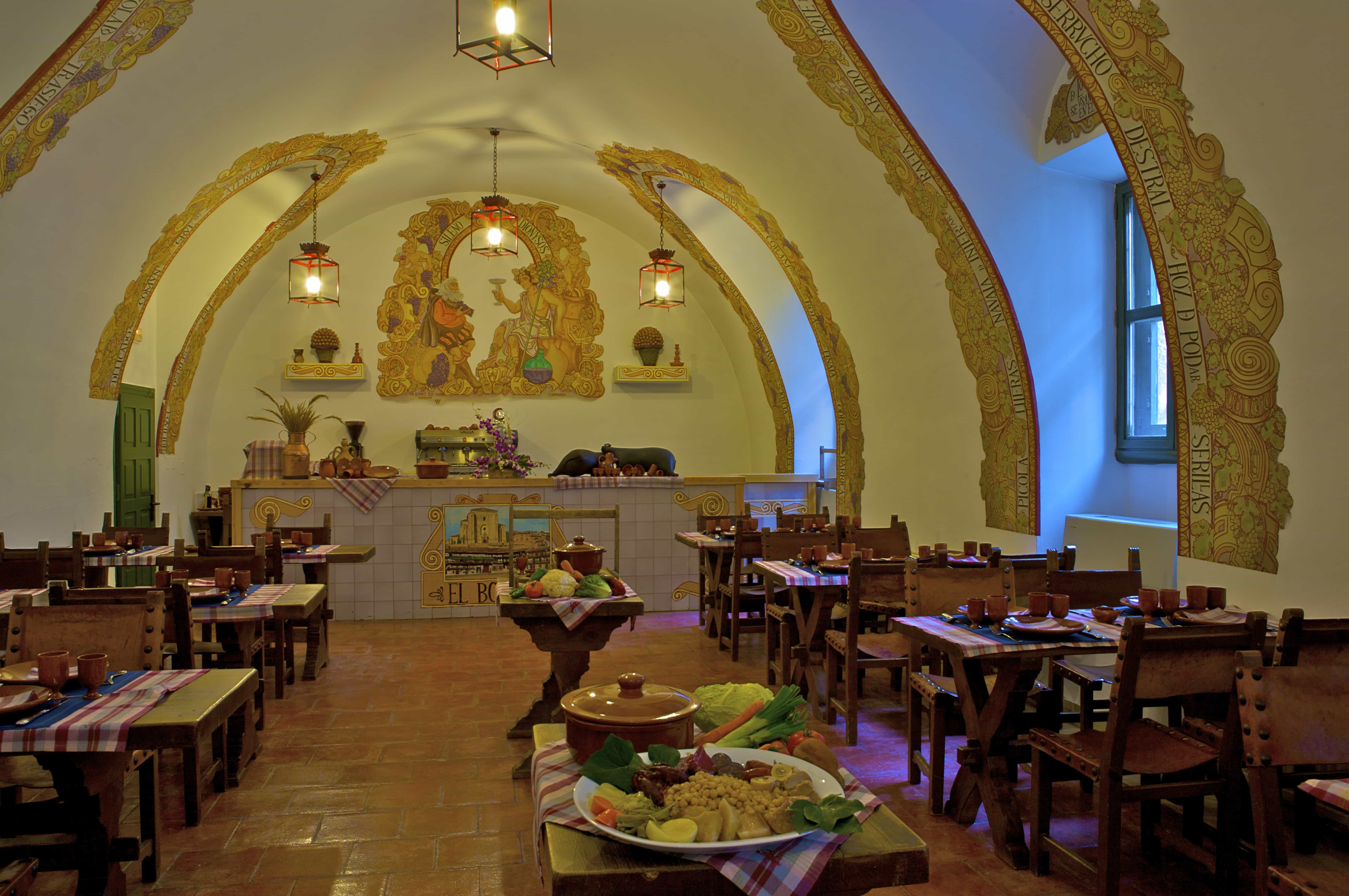 Type of kitchen
Traditional from Madrid
Specialties
Roast shoulder of suckling lamb, roast suckling pig, cod au gratin and Manchegan pisto (similar to ratatouille), caramelised aniseed cream tartlet with home-made coffee ice cream, taba bean stew.
Opening Hours
Lunch
De 13:30 a 16:00 (open during the autumn-winter months)
The Parador
The retreat of the Lords of Chinchón
The building that is now home to the Parador has had a turbulent history, marked by changes of ownership. Founded in the 15th c., the building was abandoned in 1626. It then became a humanist school in the 18th-19th c., and after the disentailment of 1842, it was used as a courthouse and regional prison.
One of the most famous guests of the monastery was archduke Carlos of Austria, a pretender to the Spanish throne in the War of Spanish Succession (1700-1714) and the future emperor of Germany.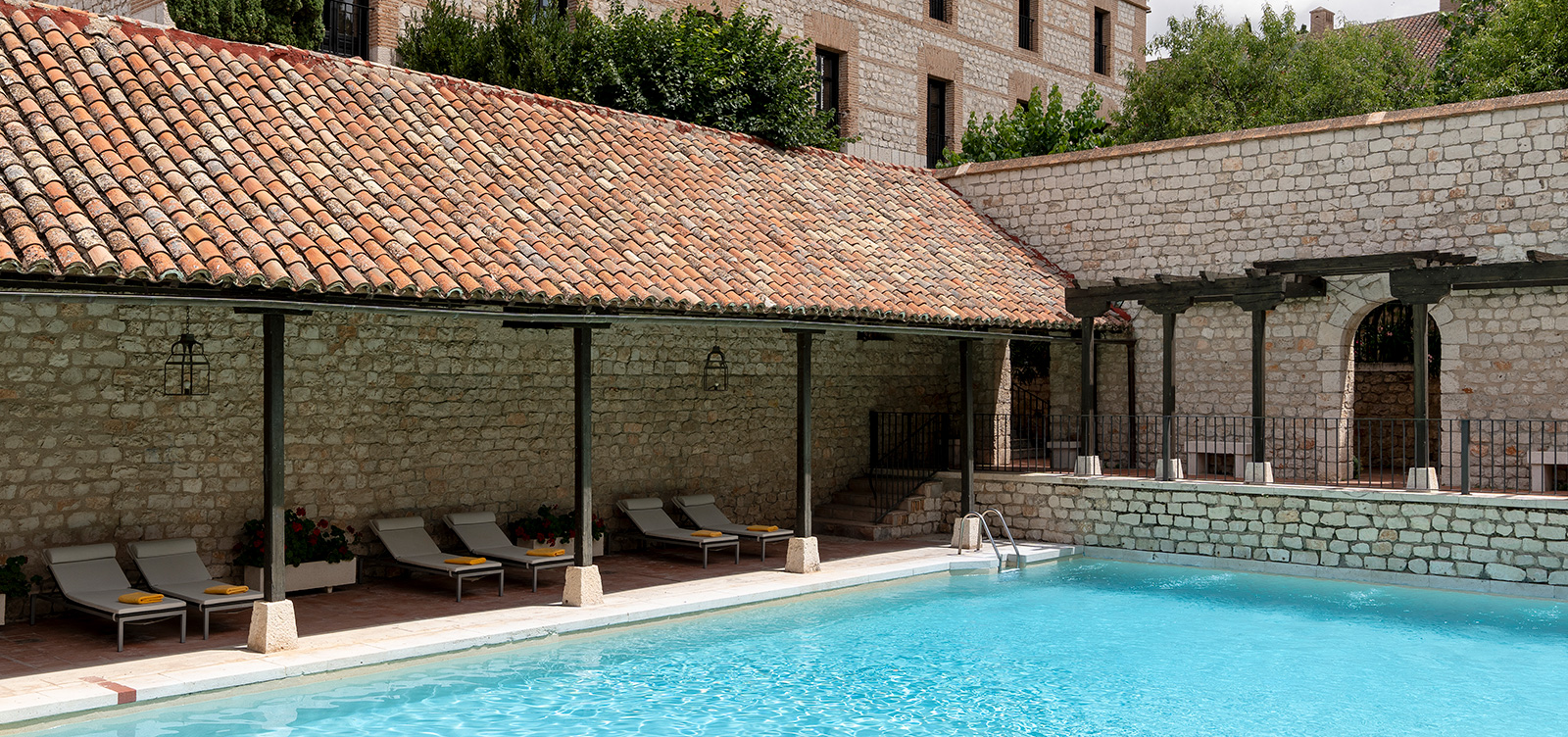 Suggestions
We also suggest these restaurants
The Parador de Hondarribia offers a buffet breakfast. It does not have a restaurant, but in its gastronomic space in the cafeteria you can enjoy a range of products with...
The gastronomy of the Parador de Alarcón is based on the traditional cuisine of Cuenca. It tastes of Manchegan stew, morteruelo (pork liver stew), pickled partridge, pisto (similar to ratatouille),...
The restaurant area of the Parador de Vilalba offers traditional Galician cuisine, with an emphasis on the cuisine of inland Lugo, and does everything possible to offer maximum flavour from...
The Parador de Baiona offers the best Galician cuisine in a unique spot with spectacular views over the bay and the Cíes Islands. Here you will be able to enjoy...
At the Parador de Málaga Golf you'll enjoy, besides sport, the famous cuisine of Andalusia with direct views of the Mediterranean Sea. A menu featuring the best local ingredients,...