Restaurant Rey Don Sancho - Parador de León
Pza. de San Marcos, 7, 24001, León
+34 987237300
[email protected]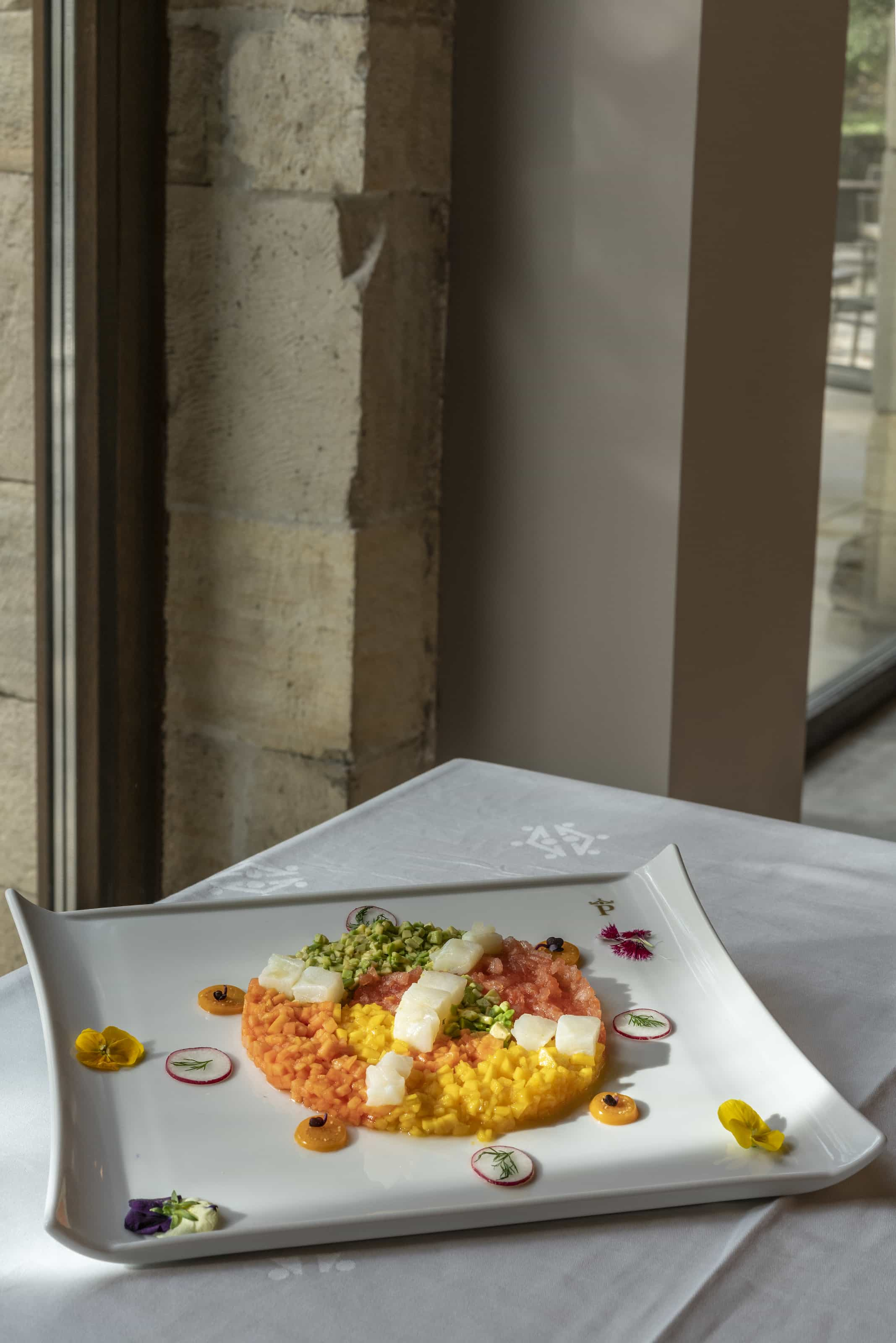 Parador
Emblem of Leonese cuisine
The cuisine on offer at the iconic Parador de León - Hostal San Marcos is based on the rich and varied traditional cuisine of León with a modern twist. Food featuring renowned local products such as cecina and León black pudding, where a tasty and essential dish such as Castile and León suckling lamb reigns supreme.
Restaurant Rey Don Sancho - Parador de León
The elegant decoration of the Rey Don Sancho Restaurant, with large windows overlooking the banks of the River Bernesga, is conducive to culinary pleasure. Along with cured meats, sausages and artisan cheeses, you can try regional specialities.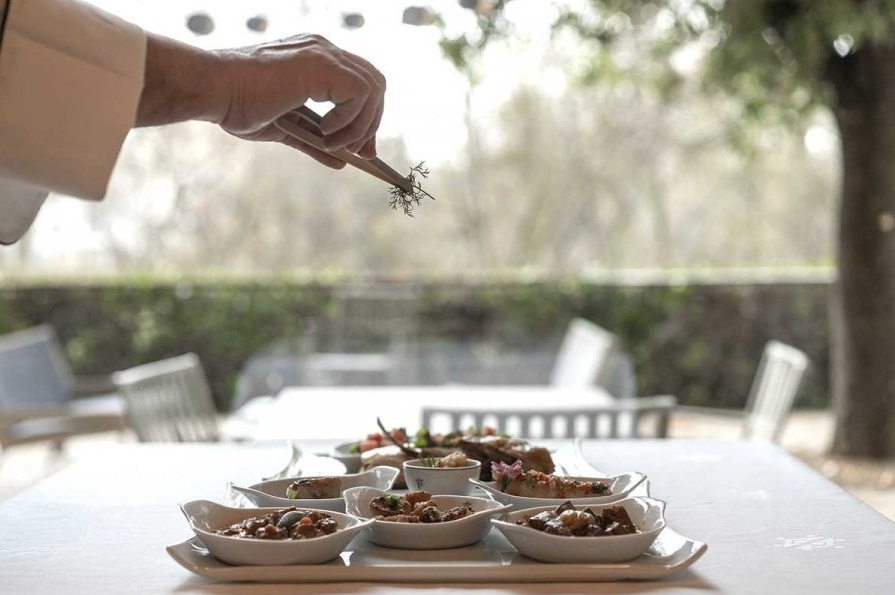 Type of kitchen
Traditional Leonese
Specialties
Cecina de León Gran Reserva, León black pudding, Castile and León suckling lamb(PGI)
Opening Hours
Coffee shop
11:00 - 23:30
The Parador
The historic Hostal San Marcos
The emblem of the city of León is its cathedral, the most perfect representation of Gothic architecture in Spain.
World famous are its stained-glass windows, of which some original pieces survive. Other points of interest are the Real Colegiata, the Palacio de los Guzmanes, its Plaza Mayor and the collection of churches, convents, mansions and palaces in its historic centre.
The province of León is also home to several natural areas where hiking enthusiasts can enjoy a wide range of routes. Small trails for beginners and long-distance trails for more experienced hikers, historical trails such as that at Cañada Real and nature trails such as the Ruta Romana del Oro and the Valle de Arbás.
Suggestions
We also suggest these restaurants
An exponent of Mediterranean cuisine, Valencian food is characterised by its abundance of rich and healthy recipes, whose secret lies in the natural products of the sea and the market...
In line with the gastronomy of Seville, the restaurant offer at the Parador de Carmona is based on tradition, with a marked Arabic influence and organic produce from the garden...
Mountain dishes with bush meat are one of the hallmarks of Cazorla's gastronomy. At the Parador, located at an altitude of 1,400 metres, you can enjoy seasonal game dishes, with...
The gastronomic offer of the Parador de Benavente oozes authenticity, which characterises the delicious and sober gastronomy of Zamora, marked by the highest quality raw materials from its famous local...
The Parador de La Granja is a clear exponent of genuine Castilian cuisine, where stews and roast meats stand out, accompanied by the prestigious wines of the area. The menu...