Restaurant Rey Don Sancho - Parador de León
Pza. de San Marcos, 7, 24001, León
+34 987237300
[email protected]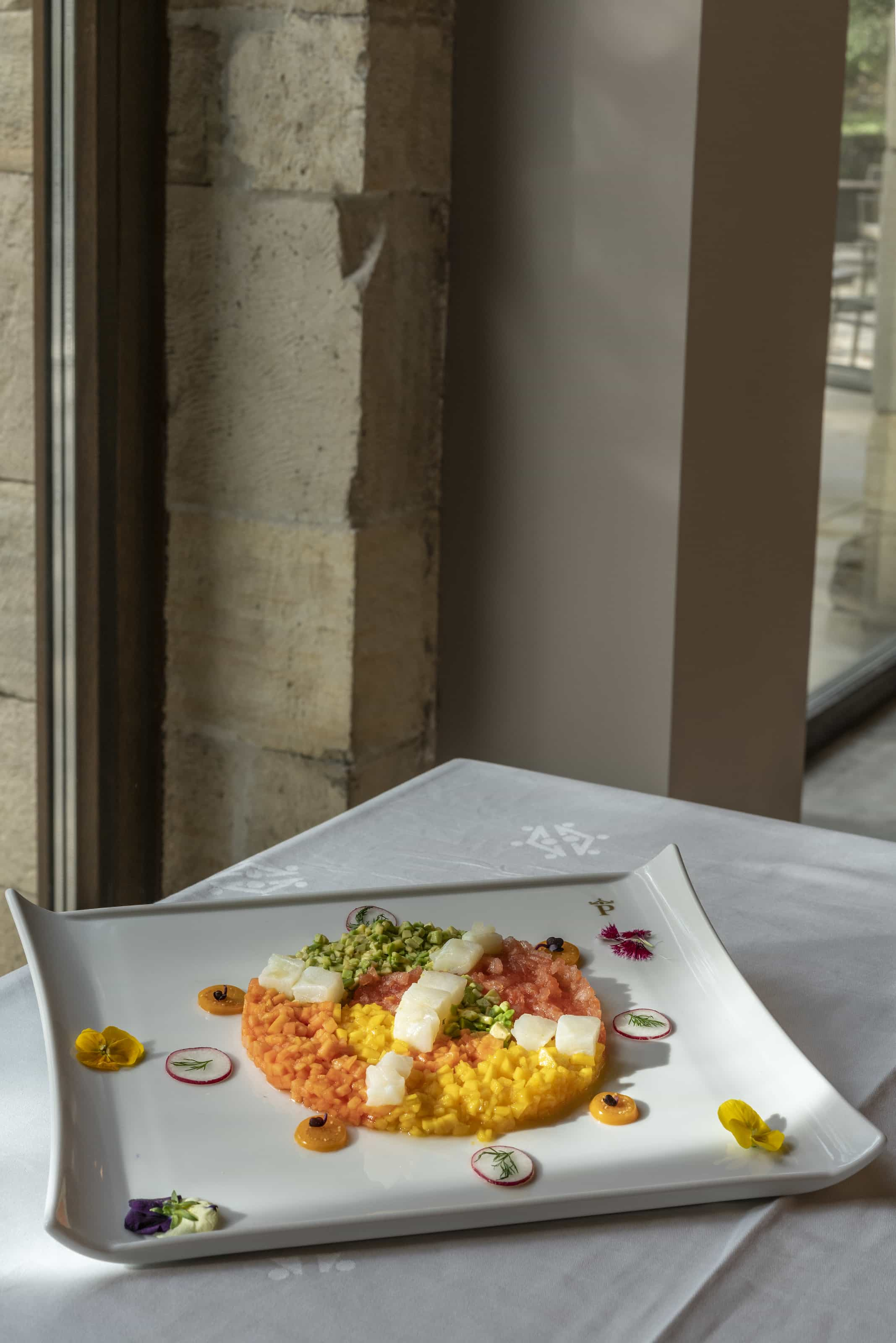 Parador
Emblem of Leonese cuisine
The cuisine on offer at the iconic Parador de León - Hostal San Marcos is based on the rich and varied traditional cuisine of León with a modern twist. Food featuring renowned local products such as cecina and León black pudding, where a tasty and essential dish such as Castile and León suckling lamb reigns supreme.
Restaurant Rey Don Sancho - Parador de León
The elegant decoration of the Rey Don Sancho Restaurant, with large windows overlooking the banks of the River Bernesga, is conducive to culinary pleasure. Along with cured meats, sausages and artisan cheeses, you can try regional specialities.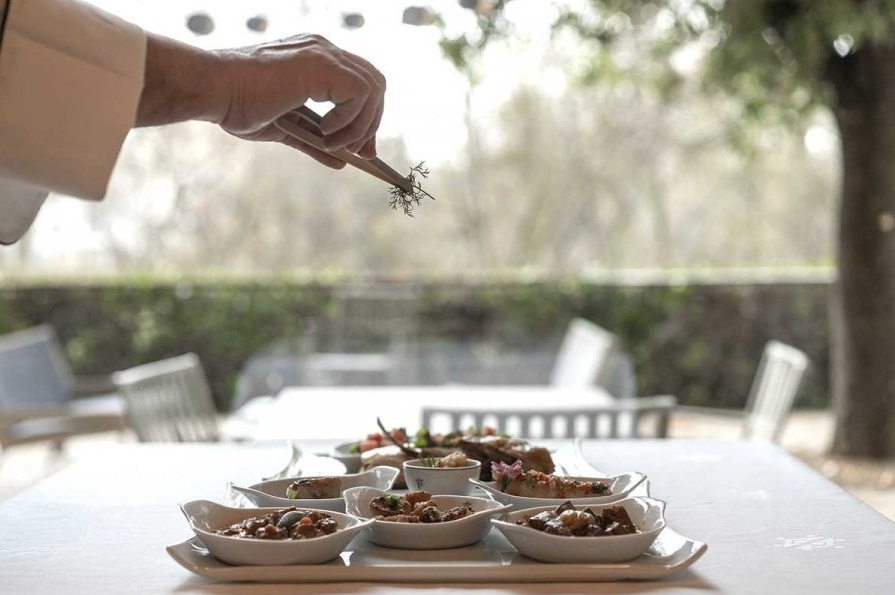 Type of kitchen
Traditional Leonese
Specialties
Cecina de León Gran Reserva, León black pudding, Castile and León suckling lamb(PGI)
Opening Hours
Coffee shop
11:00 - 23:30
The Parador
The historic Hostal San Marcos
The emblem of the city of León is its cathedral, the most perfect representation of Gothic architecture in Spain.
World famous are its stained-glass windows, of which some original pieces survive. Other points of interest are the Real Colegiata, the Palacio de los Guzmanes, its Plaza Mayor and the collection of churches, convents, mansions and palaces in its historic centre.
The province of León is also home to several natural areas where hiking enthusiasts can enjoy a wide range of routes. Small trails for beginners and long-distance trails for more experienced hikers, historical trails such as that at Cañada Real and nature trails such as the Ruta Romana del Oro and the Valle de Arbás.
Suggestions
We also suggest these restaurants
The gastronomy of La Gomera, like its orography, is wild and intense. The excellence of the sea that surrounds the island and its particular crops are the main ingredients of...
We invite you to discover our cuisine, the heir of Arab gastronomy as evidenced by its taste for spieces and use of fruit and vegetables; and it enriched by the...
The Parador de Olite is an excellent showcase for the local cuisine. You'll be able to savour the prized fresh produce of Navarre's market gardens, such as artichokes, asparagus and...
The Parador de Tordesillas offers the perfect combination of traditional Castilian cuisine and local produce. Discover a variety of stews based around pulses, roast lamb or suckling pig accompanied by...
At the Parador de Las Cañadas del Teide you'll discover, at the foot of the volcano and under a spectacular blanket of stars, the genuine flavours of the Canary Islands....