Restaurant Rey Don Sancho - Parador de León
Pza. de San Marcos, 7, 24001, León
+34 987237300
[email protected]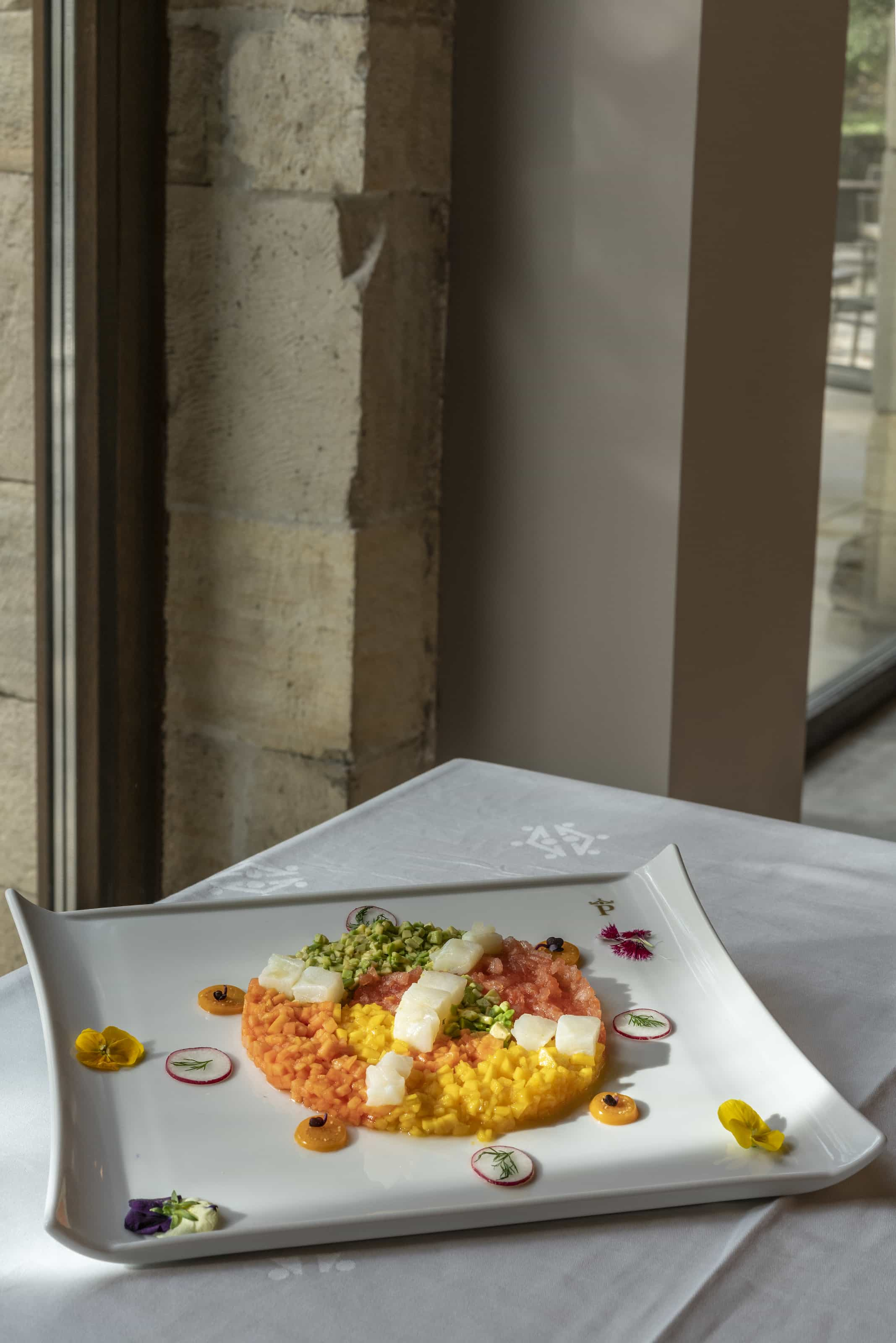 Parador
Emblem of Leonese cuisine
The cuisine on offer at the iconic Parador de León - Hostal San Marcos is based on the rich and varied traditional cuisine of León with a modern twist. Food featuring renowned local products such as cecina and León black pudding, where a tasty and essential dish such as Castile and León suckling lamb reigns supreme.
Restaurant Rey Don Sancho - Parador de León
The elegant decoration of the Rey Don Sancho Restaurant, with large windows overlooking the banks of the River Bernesga, is conducive to culinary pleasure. Along with cured meats, sausages and artisan cheeses, you can try regional specialities.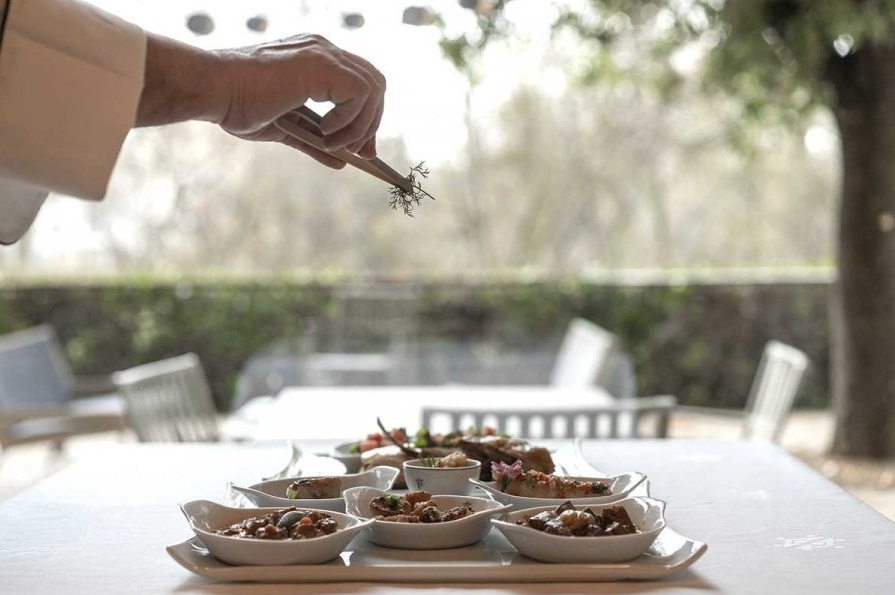 Type of kitchen
Traditional Leonese
Specialties
Cecina de León Gran Reserva, León black pudding, Castile and León suckling lamb(PGI)
Opening Hours
Coffee shop
11:00 - 23:30
The Parador
The historic Hostal San Marcos
Built in the 12th c. as a monastery and hospital for pilgrims, San Marcos later became one of the main headquarters of the Order of Santiago, and one of the most representative buildings of the Plateresque style in Spain.
Today, San Marcos is home to an art collection that brings together traditions and modernity. The interior contains an exceptional collection of traditional works, including figures by Juan de Juni and the 16th c. choirstalls, along with a selection of modern art that includes works by Fernando Zóbel, Eduardo Chillida and José Caballero, as well as an exclusive collection of 32 oils by José Vela Zanetti.
Suggestions
We also suggest these restaurants
The Parador de Argómaniz is the only exponent within the public hotel chain of the internationally renowned Basque gastronomy. A proposal in which the unique seasonal nature of Álava means...
Located on the Levantine Costa del Azahar, the gastronomic offer of the Parador de Benicarló includes fish and seafood caught in the Mediterranean as well as produce from the market...
We invite you to discover our cuisine, the heir of Arab gastronomy as evidenced by its taste for spieces and use of fruit and vegetables; and it enriched by the...
The gastronomic offer of the Parador de Alcalá de Henares combines the culinary tradition of Madrid, without forgetting references to Cervantes' recipes as one of its great hallmarks. A menu...
At the Parador de Santo Estevo you'll be able to try the most exquisite dishes of cuisine from inland Galicia, prepared with the best local products. Chestnuts are one of...