Restaurant El Mirador del Mediterráneo - Parador de Málaga Gibralfaro
Castillo de Gibralfaro, s/n, 29016, Málaga
+34 952221902
[email protected]
Restaurant of the Parador de Málaga Gibralfaro
Castillo de Gibralfaro, s/n, 29016, Málaga
+34 952221902
[email protected]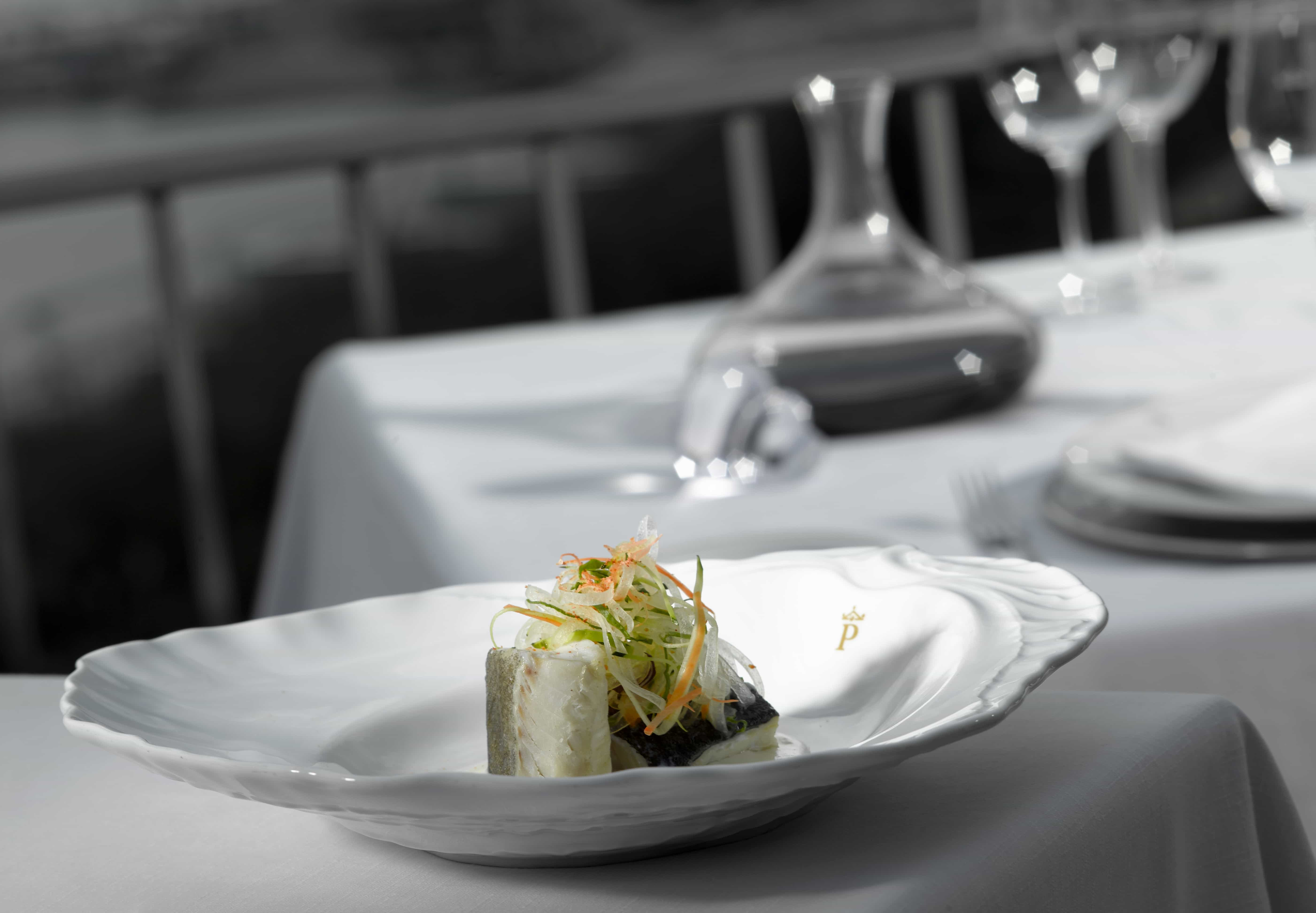 Parador
Andalusian cuisine with the best views in town
Situated on the Gibralfaro hill, with the best views of Malaga as a backdrop and its bay on the horizon, the Parador de Málaga Gibralfaro offers the most romantic setting in the city. The cuisine on offer is based on fish and the richness of fruits and vegetables of the Axarquía, but also bets on the quality of some meats and sweet snacks.
Restaurant of the Parador de Málaga Gibralfaro
A gastronomic balcony overlooking the bay
Here you'll enjoy classic Andalusian cuisine that's updated for each season to make the most of seasonal products. Fresh fish plays a leading role, as do traditional Málaga dishes. Among our specialities you can try gazpachuelo malagueño, zoque and ajoblanco, rice-in-broth dishes and aubergines in tempura, along with meat options such as cabrito and Iberian pork shoulder.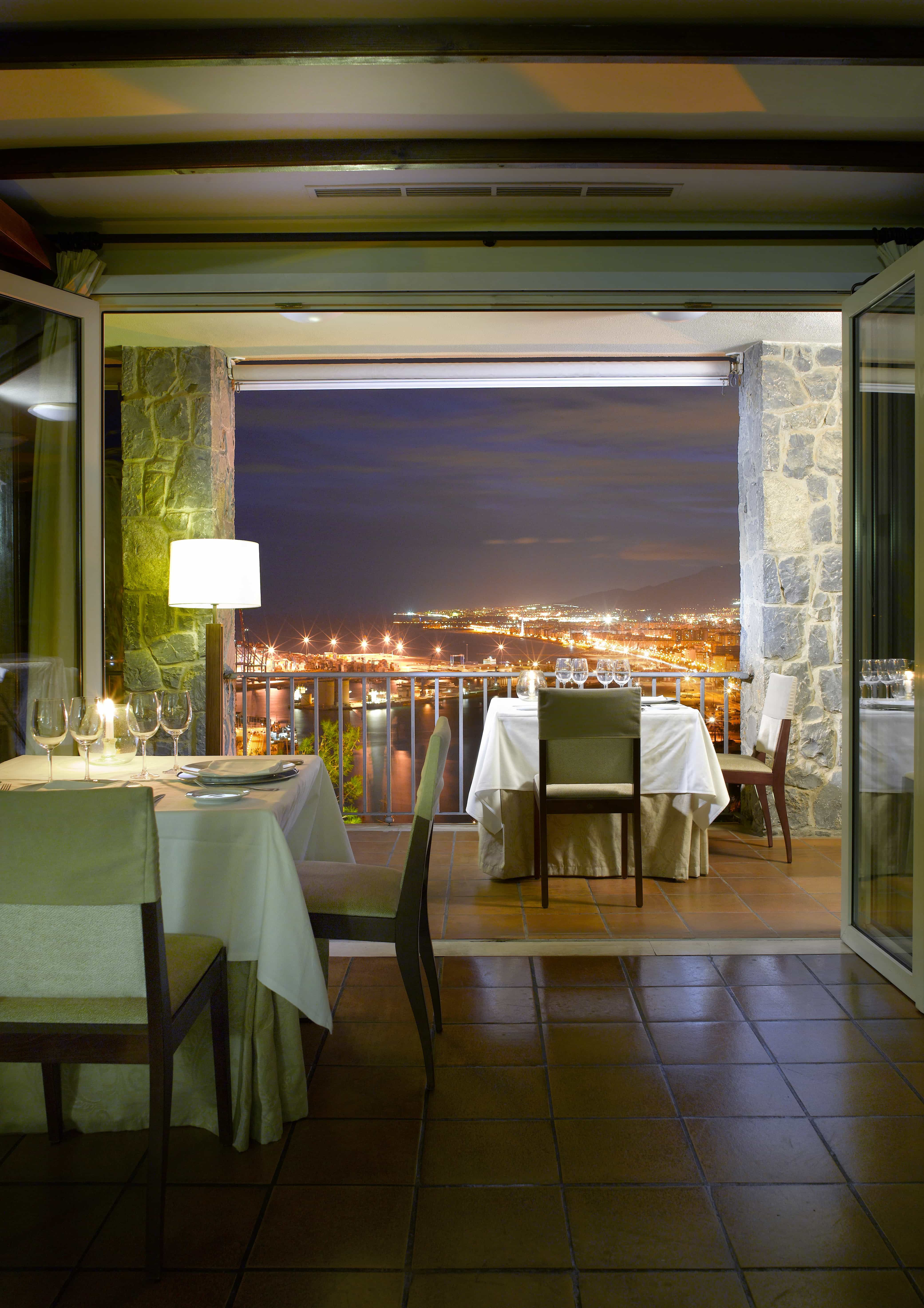 Type of kitchen
Traditional Andalusian
Specialties
Gazpachuelo malagueño, zoque and ajoblanco malagueño.
Opening Hours
Coffee shop
11.00 - 00.00
The Parador
The best balcony overlooking the Mediterranean
Do not miss the Picasso Museum in Malaga, with more than 200 works by the renowned painter. Other essential visits include the Alcazaba, the fortress palace from the Andalusi period, the Roman Theatre and the Cathedral. Next to the Parador, you can visit Gibralfaro Castle, which served as a temporary residence for Ferdinand the Catholic after the Reconquest. The Cuevas del Tesoro are in the beautiful town of Rincon de la Victoria, just six kilometres from Malaga. Here the sea has carved out a wonderful landscape in the limestone cliffs. Undoubtedly a jewel worth discovering.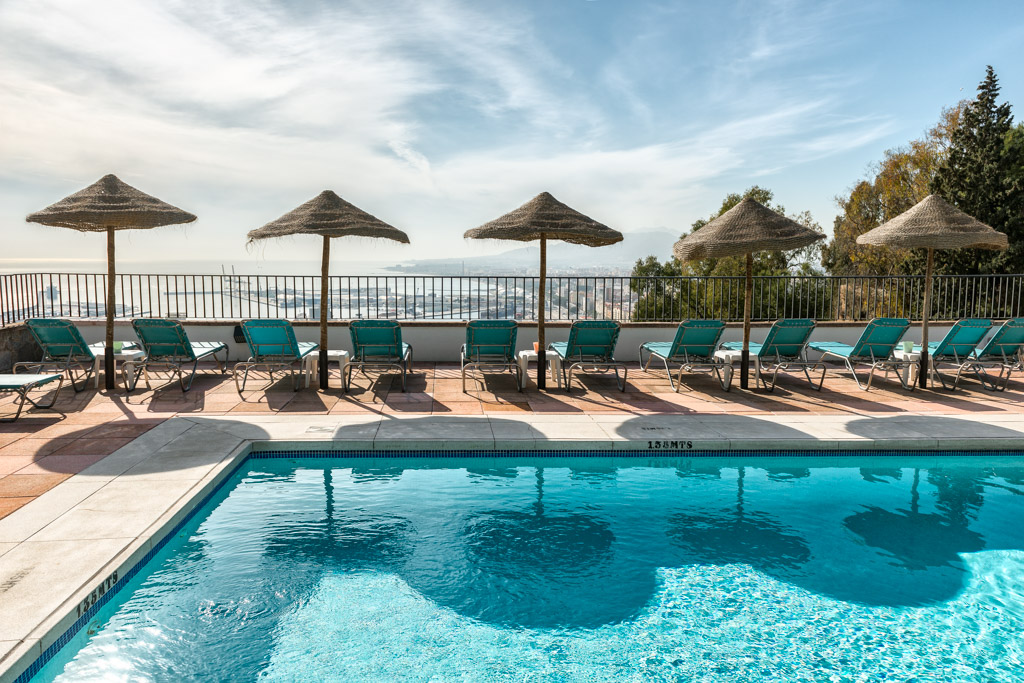 Suggestions
We also suggest these restaurants
Traditional Catalan cuisine, especially the gastronomy of the Barcelona region of Bagés where the Parador is located, is the basis of the restaurant offer at the Parador de Cardona. A...
The Parador de Verín offers a breakfast service. It does not have a restaurant, but one is available at the nearby Parador Castillo de Monterrei (located just 600 metres away,...
The highest-quality raw materials characterise Huelva's cuisine. At the Parador de Mazagón, in the privileged setting of the Doñana Natural Park, you can enjoy seafood and mountain cuisine with the...
The Hostal dos Reis Católicos has two restaurants, both of which offer the best Galician cuisine with the highest-quality market products: one with creative and regional cuisine with a modern...
At the Parador de Málaga Golf you'll enjoy, besides sport, the famous cuisine of Andalusia with direct views of the Mediterranean Sea. A menu featuring the best local ingredients,...