Restaurant of the Parador de El Hierro
Las Playas, 15, 38910 VALVERDE , El Hierro (Islas Canarias)
+34 922558036
[email protected]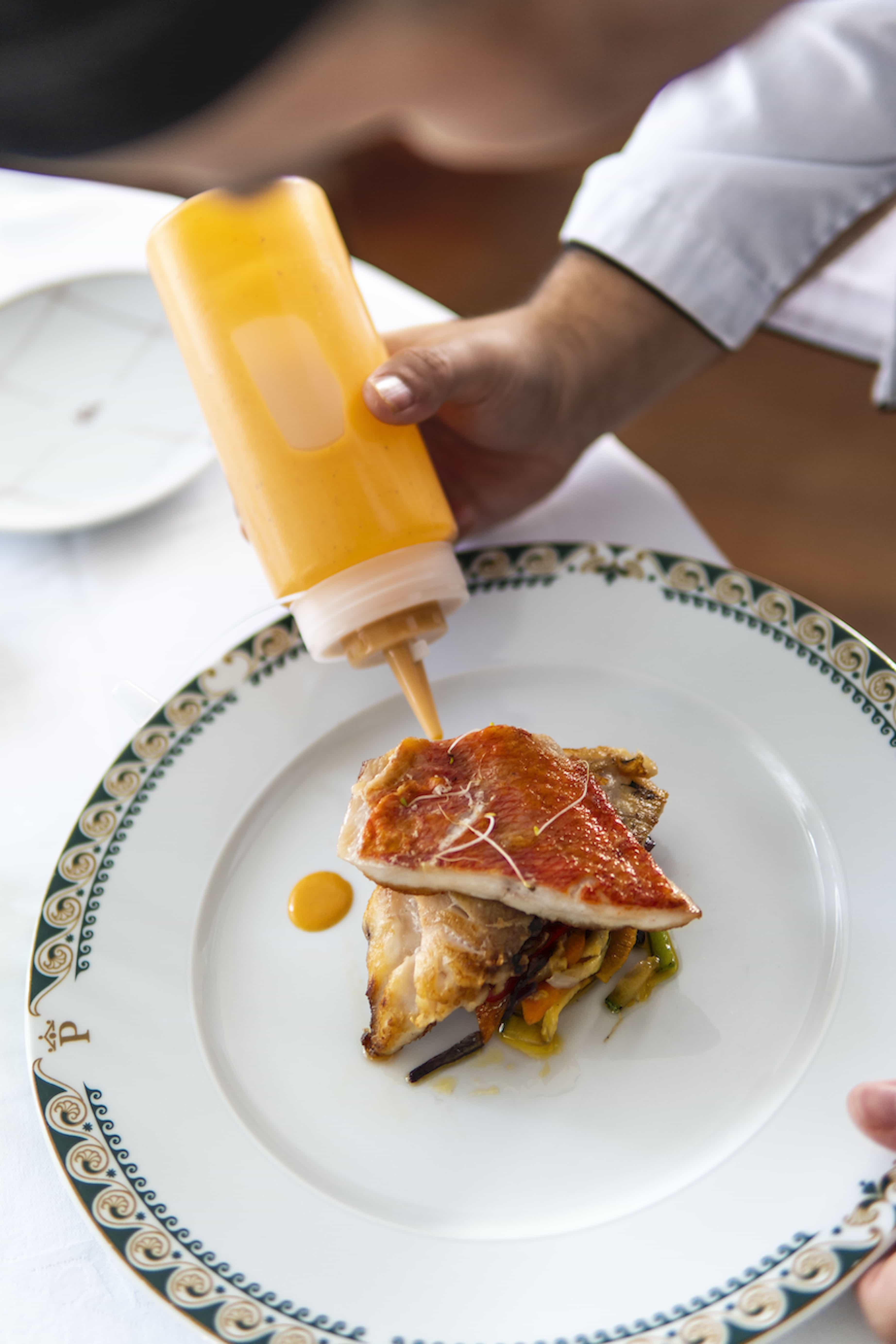 Parador
Tradition and flavour are the basis of El Hierro's gastronomy, a reflection of a small island society limited to the use of very characteristic local ingredients. At the Parador, you will discover an offer where the protagonists are the most representative products of Canarian cuisine, with special emphasis on fish.
Restaurant of the Parador de El Hierro
Overlooking the waters of the Atlantic Ocean
Overlooking the Atlantic Ocean and the rugged volcanic mountain, the Parador restaurant is the perfect place to sample delicious Canarian cuisine, with specialities such as watercress stew, wrinkled potatoes, cheeses and home-made almogrote (cheese spread). Some representative dishes include local fish such as the amberjack, the pompano, the alfonsiño or the viejas, and desserts such as fig biscuit with chocolate.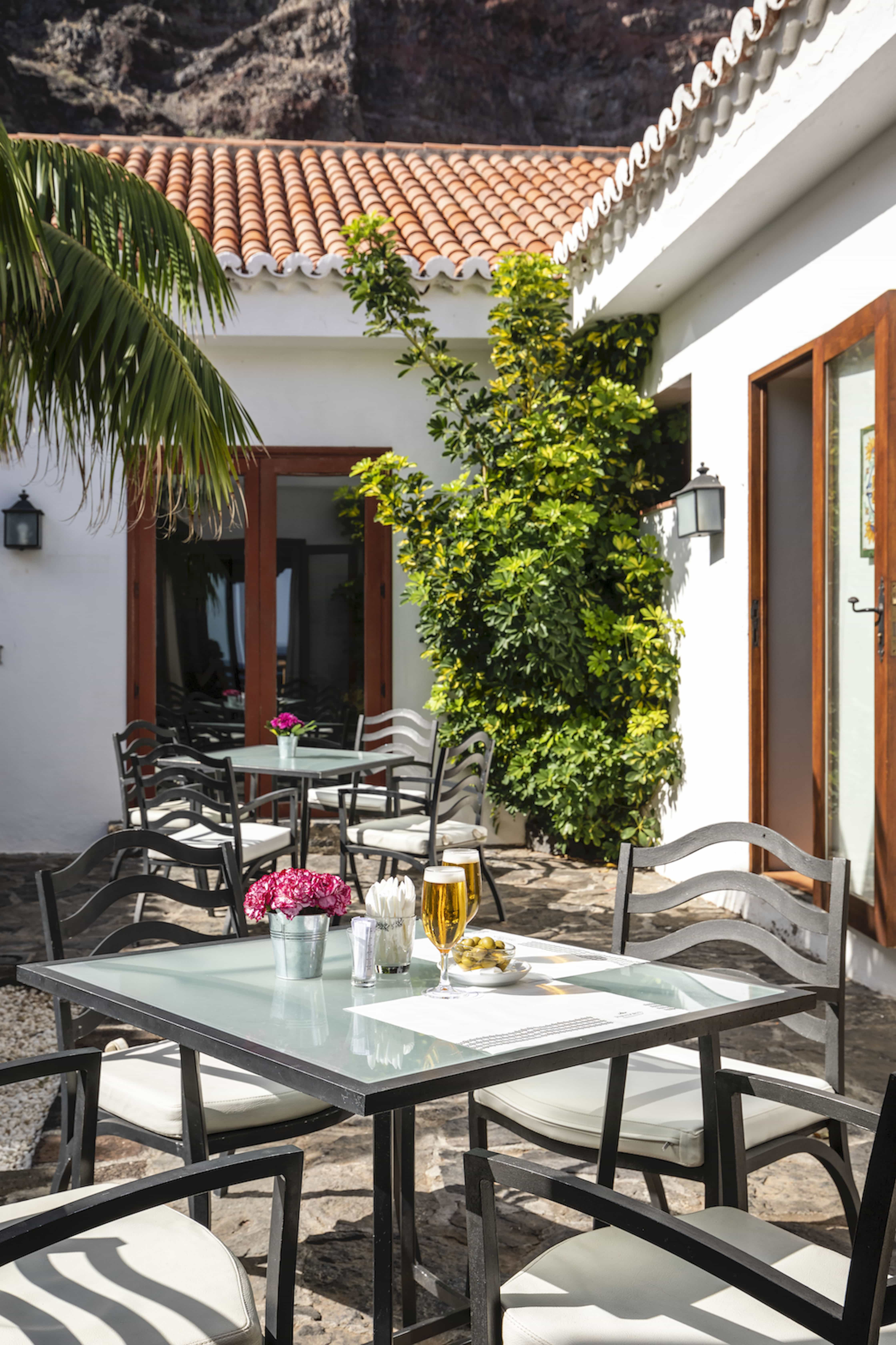 Type of kitchen
Canarian food
Specialties
Caldo de queso herreño (El Hierro cheese broth), El Hierro fish with onion and papas arrugás (wrinkled potatoes), biscuit of figs from El Pinar.
Opening Hours
Coffee shop
11:00 - 23:30
Dinner
Winter Season: 19:30 - 22:30 / Sumner Season: 20:00 - 22:30
The Parador
A paradise for diving enthusiasts
One of the island's biggest attractions is diving. It has nearly fifty dive sites where you can explore a unique and lively underwater landscape. El Hierro has a large variety of landscapes, despite being the smallest of the Canary Islands. One of the most characteristic landscapes is in El Sabinar, where the junipers twisted by the force of the trade winds will make you feel as if you're in an enchanted forest.
El Hierro shares one of Paradores' commitments: sustainability. It's the first island to be self-sufficient in renewable energy sources.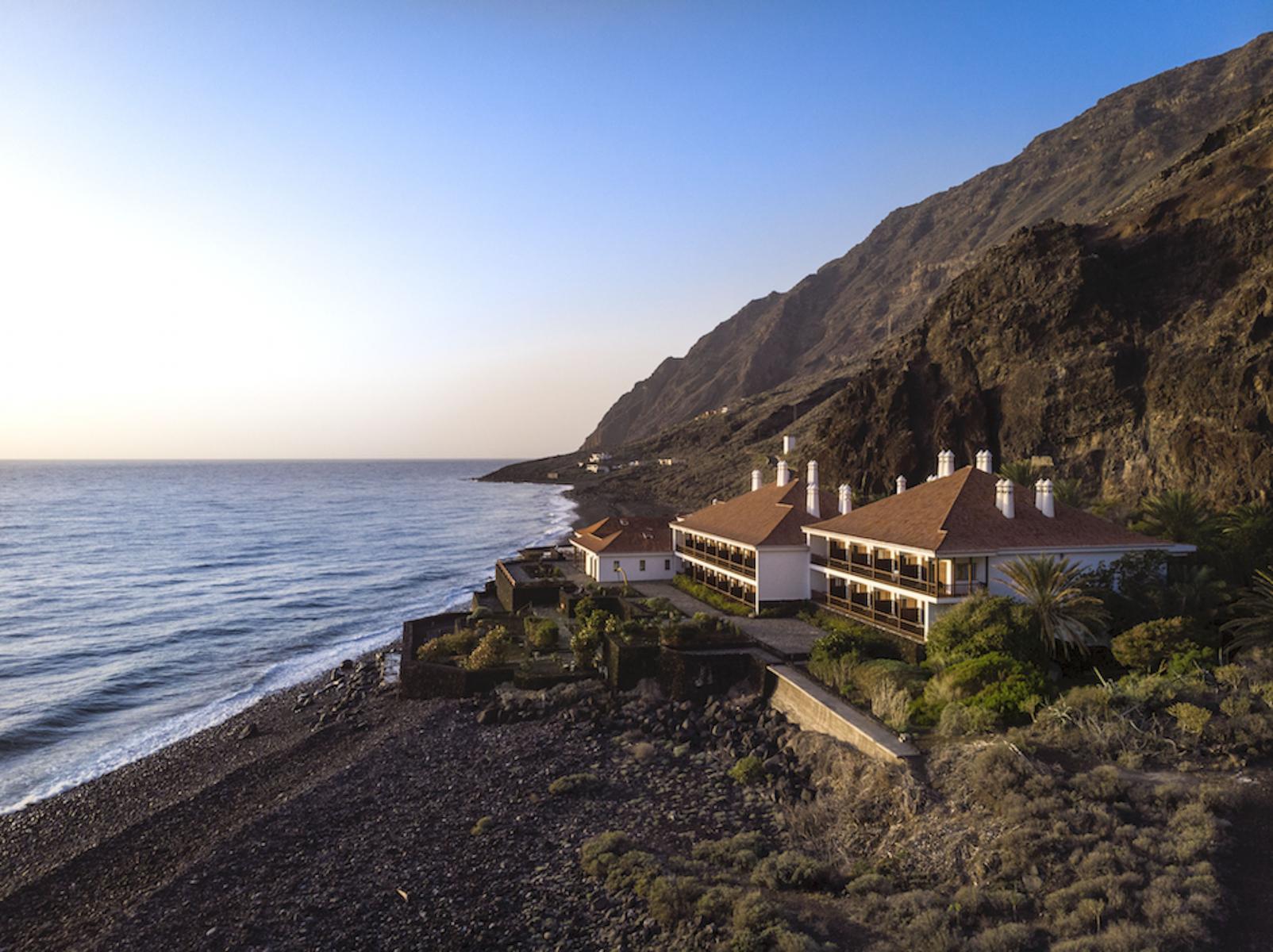 Suggestions
We also suggest these restaurants
The Parador de La Granja is a clear exponent of genuine Castilian cuisine, where stews and roast meats stand out, accompanied by the prestigious wines of the area. The menu...
The gastronomic offer of the Parador de Jarandilla is an exponent of the traditional cuisine of the region of La Vera which, as is the case with Extremaduran cuisine in...
Inland Catalan cuisine is expressed in all its glory at the Parador de Lérida. Quality local ingredients, traditional recipes with a modern twist and excellent service are the core of...
The cuisine on offer at the historic Parador de Úbeda boasts classic dishes of the famous cuisine of Úbeda, made with the best and most select seasonal ingredients. An authentic...
The Parador de Ribadeo is a standard-bearer for Galician cuisine, with the fish and seafood of this coastal enclave as the undisputed star ingredients. You can enjoy traditional dishes such...