Restaurant of the Parador de Plasencia
Plaza San Vicente Ferrer, s/n, 10600, Plasencia (Cáceres)
+34 927425870
[email protected]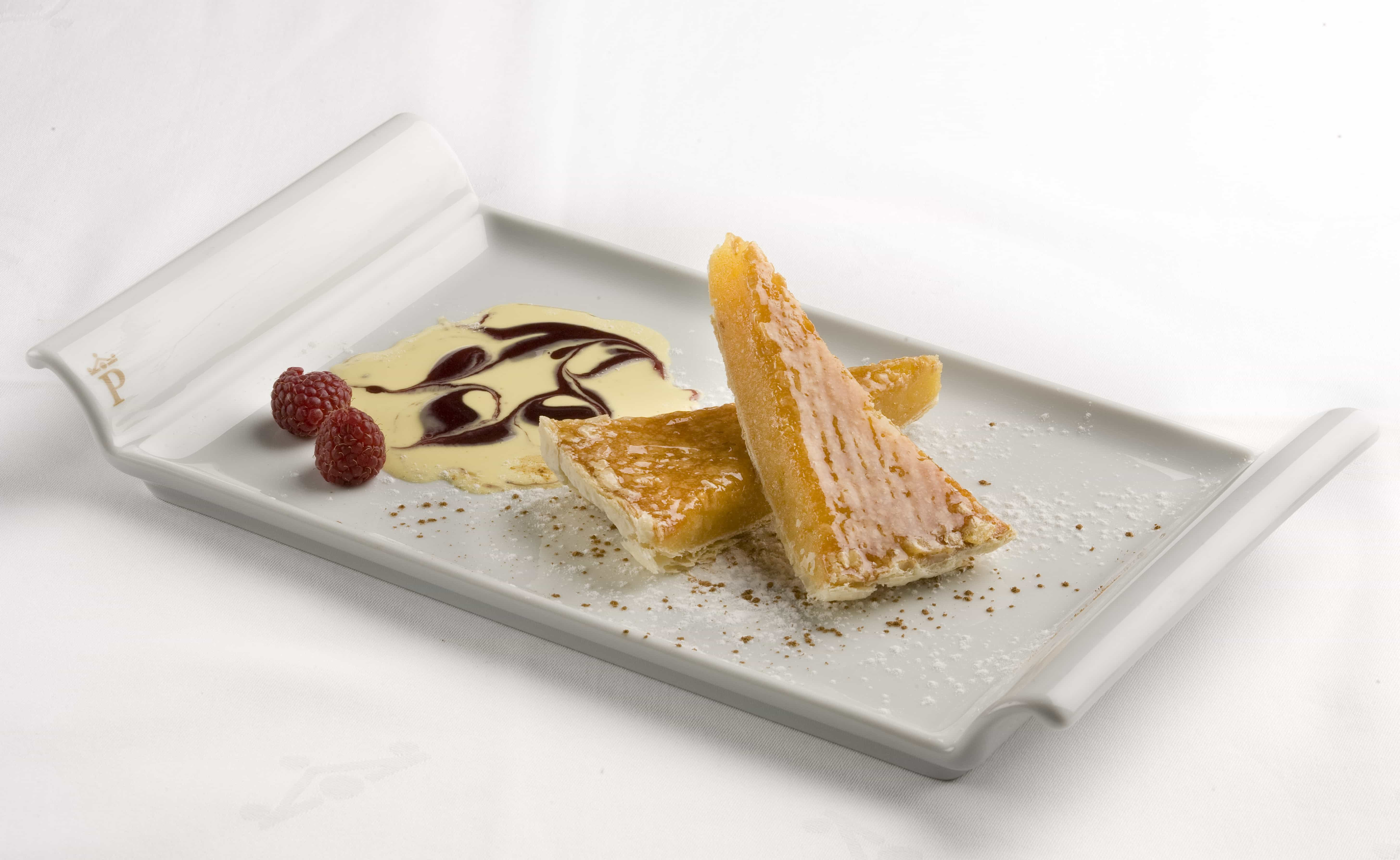 Parador
Extremaduran cuisine with a monastic heritage
At the Parador de la Plasencia you'll enjoy the simple and exquisite gastronomy of Extremadura. Our cuisine allows you to try the best of the region's products: cuisine on offer that makes the most of the assorted and varied produce Jerte Valley, mainly vegetables and exquisite meats.
Restaurant of the Parador de Plasencia
Gastronomic showcase of the Jerte Valley
The restaurant occupies the chapter house, with a superb frieze of 16th century polychrome Talavera tiles, a coffered ceiling with large beams and a granite bench In this beautiful place you'll enjoy the products of the Jerte Valley: peppers, tomatoes, wild thistles, mushrooms, game, 100% native Iberian pigs and cherries, the basis of classic dishes such as monastic cod, lamb stew and migas extremeñas.
Type of kitchen
Traditional Extremaduran
Specialties
Zorongollo of roasted peppers and tomato, migas del pastor with egg stewed with fresh bacon and chorizo, Valle del Jerte cherry soup (seasonal), retinto sirloin steak and cabrito verato.
Opening Hours
Coffee shop
11:00 - 00:00
Breakfast
Monday to Friday 7:30 - 11:00, Saturdays and Sundays 8:00 - 11:00
The Parador
A Gothic jewel in The Northern Pearl
The Monastery of San Vicente Ferrer, the church of Santo Domingo and the Mirabel Palace form a complex commissioned by the dukes of Plasencia in the 15th to 17th centuries; a complex full of legend and built in the Late Gothic style with Renaissance touches.
The convent still contains some of its original features, such as the coffered ceiling of the lower cloister, the refectory pulpit, a marvellous 16th c. ceramic frieze and many remnants of mural paintings of the period. But the most spectacular space is the raised staircase, one of the most beautiful in Spain, built in 1577.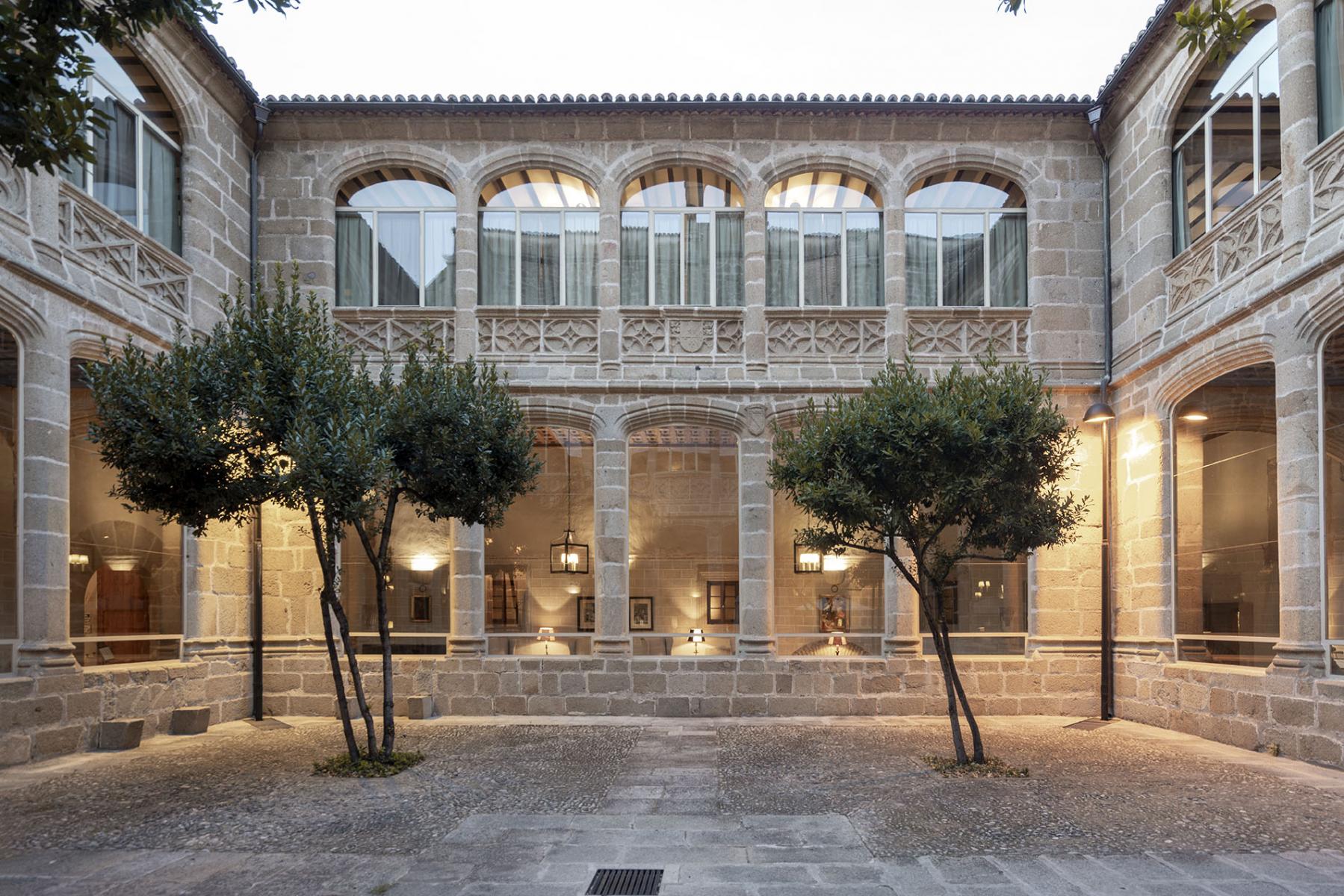 Suggestions
We also suggest these restaurants
The restaurant of the Parador Casa da Ínsua allows you to enjoy an updated vision of the varied traditional cuisine of the Portuguese region of Dâo, with flavours such as...
We invite you to discover our cuisine, the heir of Arab gastronomy as evidenced by its taste for spieces and use of fruit and vegetables; and it enriched by the...
Located on the Levantine Costa del Azahar, the gastronomic offer of the Parador de Benicarló includes fish and seafood caught in the Mediterranean as well as produce from the market...
The indomitable ocean that has shaped this rugged coastline over time is the source of a unique gastronomic heritage from which the Parador Costa da Morte draws. Fish and seafood...
Albacete's gastronomy is one of the richest and most diverse within the cuisine of La Mancha. The menu of the Parador's restaurant features delicious game meat dishes, such as partridge,...