Restaurant of the Parador de Cáceres
Calle Ancha, 6, 10003, Cáceres
+34 927211759
[email protected]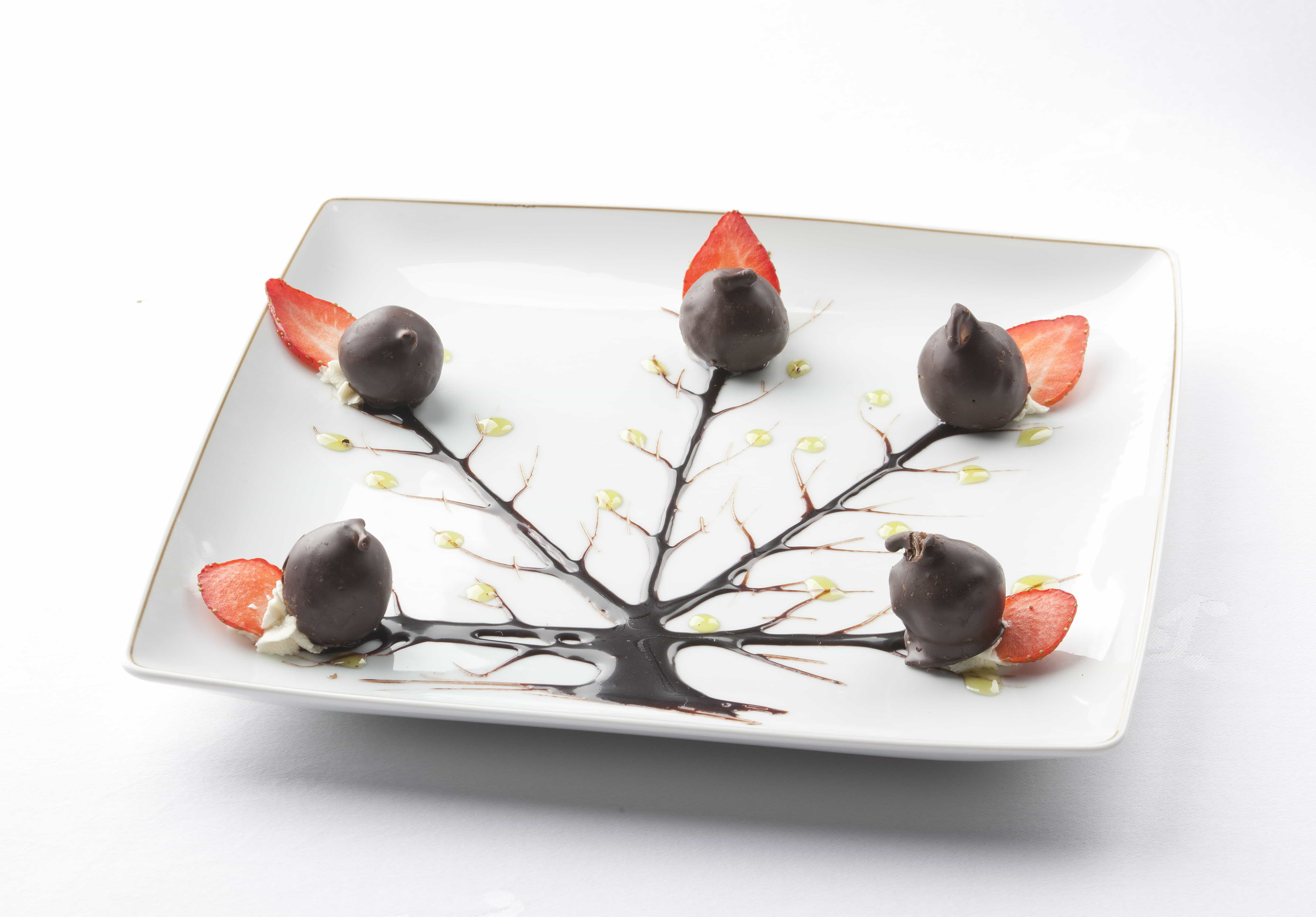 Parador
Heir to Extremadura's rich pantry
This well-kept group of palaces offers a carefully selected cuisine, based mainly on Extremaduran products with designation of origin. A variety of Iberian pork delicacies, not forgetting the traditional zorongollo (an exquisite salad of roasted red peppers), roast lamb shoulder, "patatas a lo pobre" (fried potatoes with onions), roast suckling pig, ham from the Dehesa de Extremadura
Restaurant of the Parador de Cáceres
In the palatial restaurant of the Parador de Cáceres, with its elegant wooden ceilings, you can live a unique experience, enjoy delicious dishes such as Iberian sirloin steak with Casar cheese, veal and products derived from the Iberian pig, surrounded by a warm, elegant and contemporary décor with views of the garden.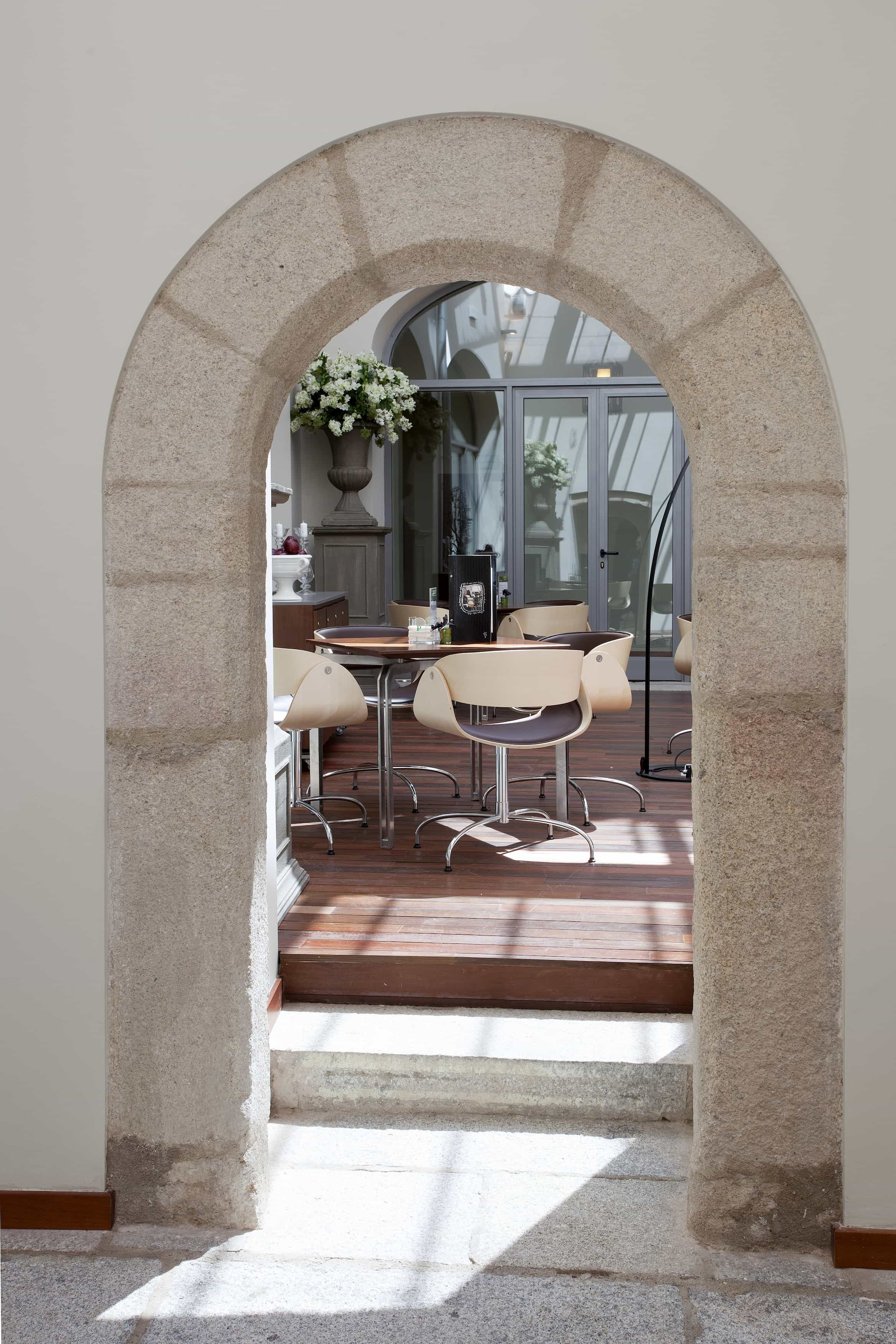 Type of kitchen
Traditional Extremaduran
Specialties
Zorongollo extremeño (roasted red peppers salad), Iberian sirloin steak with Casar cheese sauce, migas extremeñas (fried breadcrumbs), técula mécula (almond cake).
Opening Hours
Coffee shop
11:30 - 23:30
The Parador
In the heart of History
The Parador de Cáceres is made up to two old aristocratic town houses : the Casa de Ovando-Mogollón, Perero y Paredes, built in a Gothic style, and the Palacio de los Marqueses de Torreorgaz, likewise Gothic, but with a Neoclassical façade added in the 18th c., which is now used as the main entrance.
The building is a reflection of the city's civil architecture of the late Middle Ages, characterised by fortified houses with towers and interior patios where the rooms where distributed. In this building you will find two treasures : one of the few towers remaining in the city, and a 2nd c. Roman tombstone with the original inscription still legible.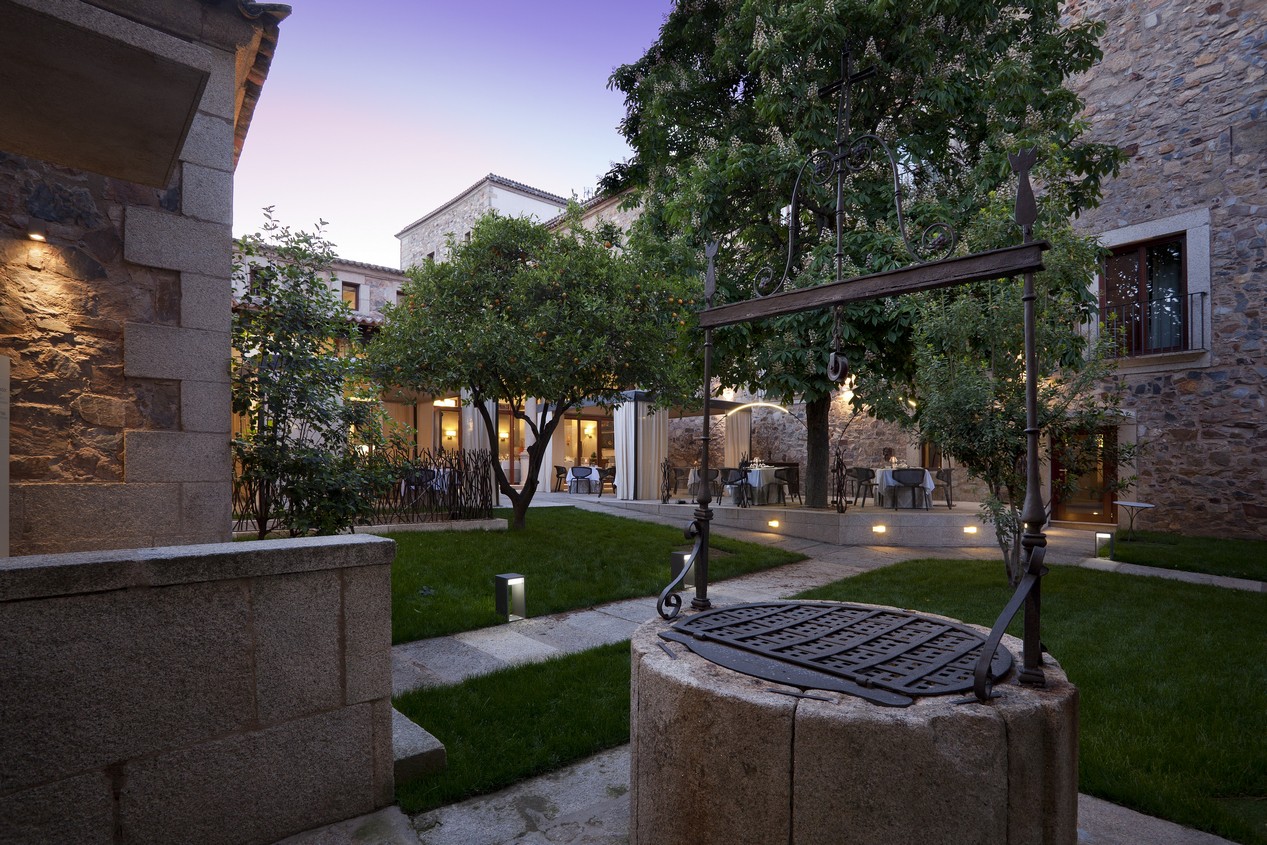 Suggestions
We also suggest these restaurants
The cuisine at the Parador de Ávila is a true reflection of the gastronomy of Avila, marked by hearty dishes full of flavour. A menu which highlights the cuts of...
The gastronomic offer of the Parador de Alcalá de Henares combines the culinary tradition of Madrid, without forgetting references to Cervantes' recipes as one of its great hallmarks. A menu...
The gastronomy of La Gomera, like its orography, is wild and intense. The excellence of the sea that surrounds the island and its particular crops are the main ingredients of...
The Parador de Segovia is a showcase for the richness and generosity of Segovia cuisine, which boasts deep Castilian roots. The menu is dominated by roast suckling pig and suckling...
The hotel's gastronomic offer stands out for its high quality products such as fish and seafood from the Gulf of Cádiz and the Strait of Gibraltar, wines and vinegars from...