Parador de Cáceres
A journey through the past from Rome to the Middle Ages
Calle Ancha, 6 10003 Cáceres
Register number: H-CC-474
A journey through the past from Rome to the Middle Ages
Parador de Cáceres
The monument city of Cáceres is three hours away from Madrid, Seville and Lisbon. A witness to the passage of history like no other, its cobbled streets reveal its Roman, Moorish and medieval origins. In the centre of the Old Town is the Parador de Cáceres, a Renaissance palace that adds splendour to the World Heritage City that houses it.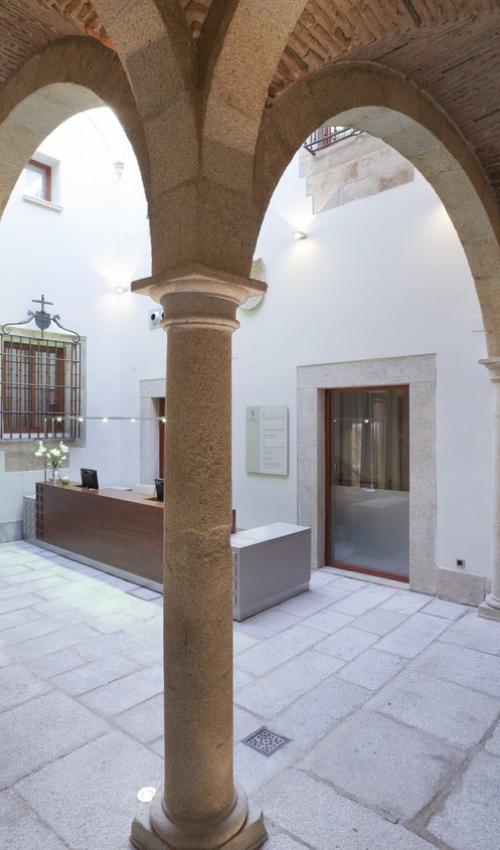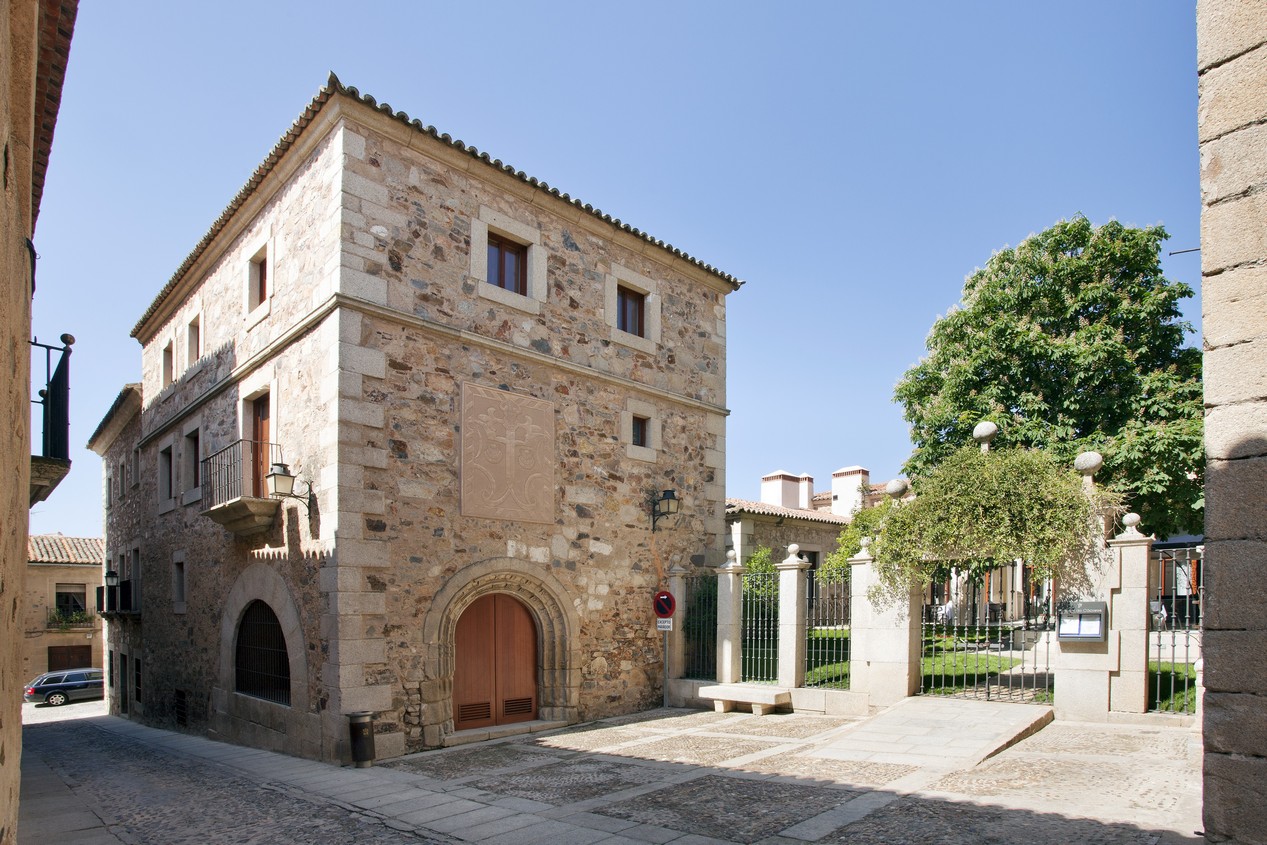 The restaurant, the outdoor area, the cafeteria and the lounge for guests are pleasant places in which to meet and socialise. The renovated Parador combines tradition and modernity, is perfectly equipped with new technologies, and includes environmentally friendly elements such as high-performance boilers, LED light bulbs and climate control systems.
Wherever you head along the cobbled streets of Cáceres, you're sure to come across fortress-houses, churches, palaces or their Arab walls. It's just a matter of time before you find yourself in the Plaza de Santa María, surrounded by Renaissance palaces, or discover treasures such as the Andalusian cistern in the Palace of Las Veletas.
Rooms
The rooms at Paradores combine design and modern services to perfection. In each room you can enjoy the comfort and elegance of the design and furnishings, and the best views in destinations you will want to return to again and again.
Services and facilities
All the comforts you need
Parking prices can be consulted directly at the Parador.
air conditioning
Elevator
Laptop safe
Conferences and meetings
Gastronomic space
Paid parking
Garden
Minibar with a carefully selected selection of products
Flat screen TV
Outdoor parking
Restaurant
Room service
Digital press and magazines service
ChromeCast technology
The gastronomy of the Parador
The best regional cuisine in unique spaces
Paradores offers the exclusive experience of enjoying regional, local and local cuisine in unique spaces. Our cuisine is strongly linked to the places where the 98 hotels are located, presenting the best gastronomy from the different Spanish regions. Pioneers in local cuisine, we have reinforced our commitment to local products in search of the best raw material and reaffirming our commitment to sustainability.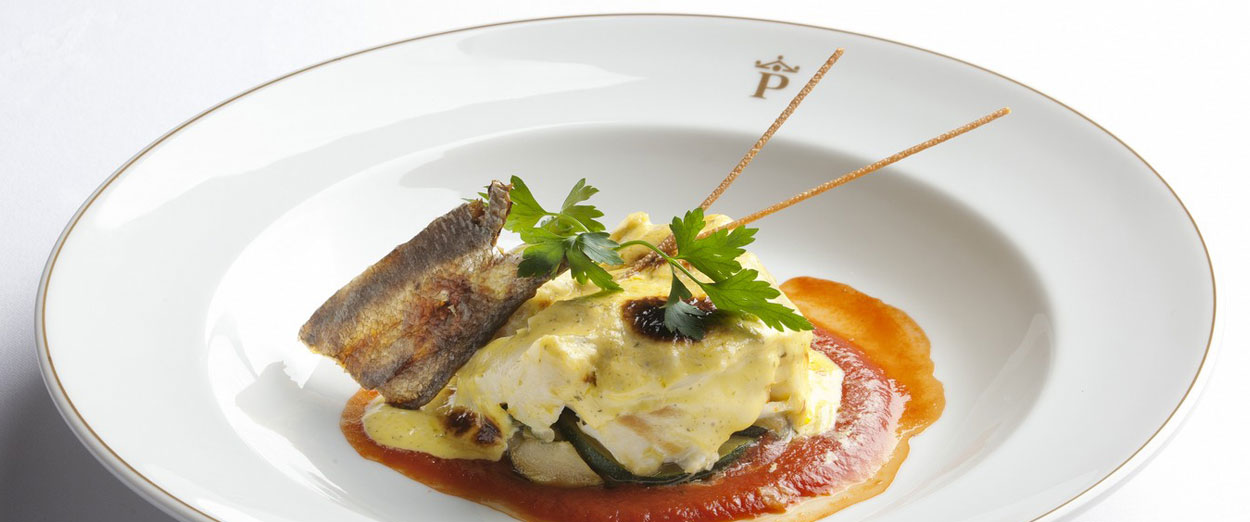 Offers
Take advantage of the Paradores offers
20% off on one-night's bed and buffet breakfast for two people + 1 entry per person to the spa circuit.
A night longer at a Parador can make a big difference.
Now, being a Amigo de Paradores has even more benefits: 5% off the Parador rate for your online bookings.
Live your passion for golf with a one-night stay with breakfast and 9-hole green fee.
What to do?
What to do in Parador de Cáceres
The best way to get to know Cáceres is to start by visiting its Old Quarter, a UNESCO World Heritage Site. On its cobbled streets you'll find the Church of San Francisco and the School of Compañía de Jesús, the Tower of Bujaco, the Casa del Sol, the Palace of Mayoralgo, the Plaza Mayor de Cáceres and the City Museum, located in the Palace of Las Veletas, which has a unique Andalusian cistern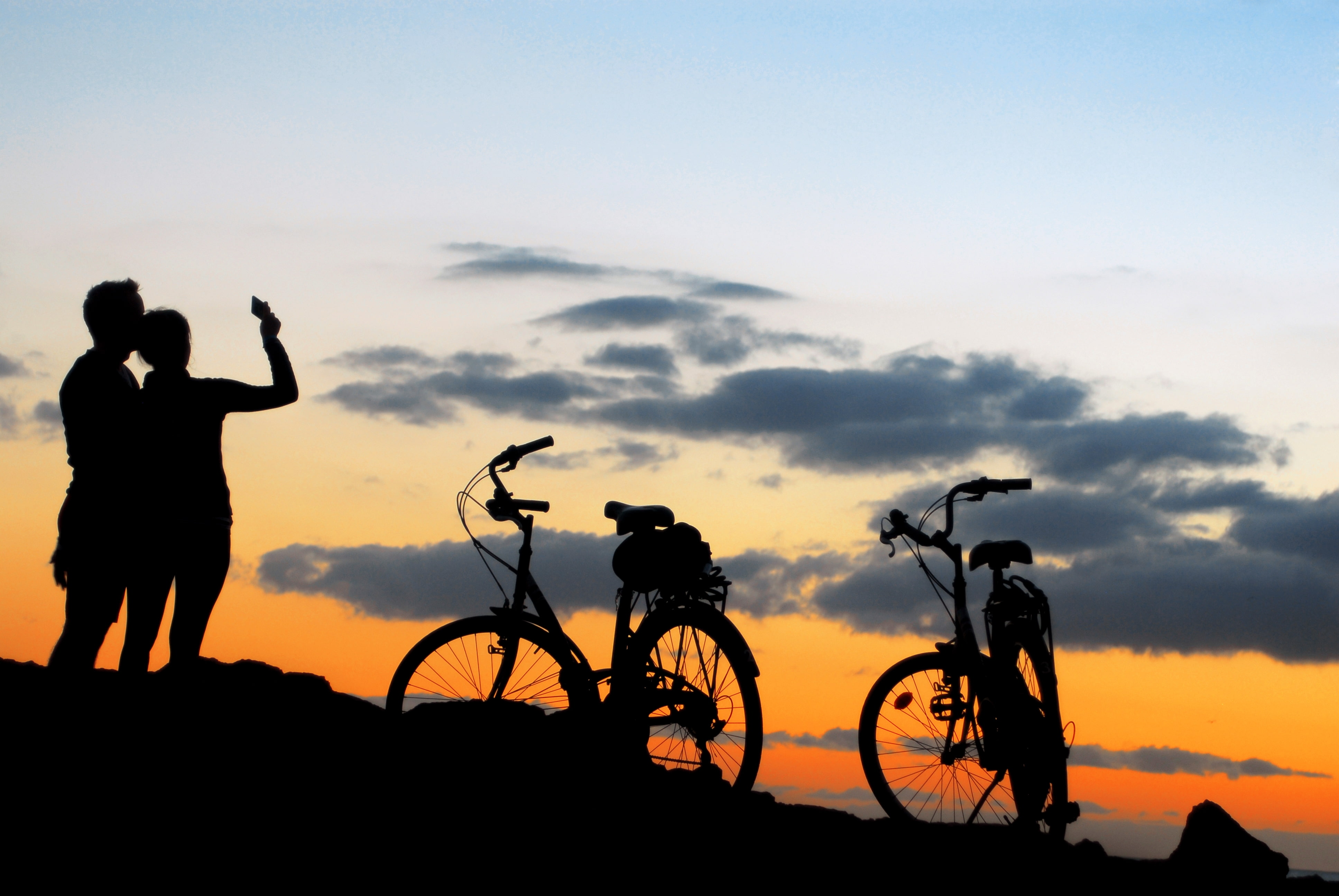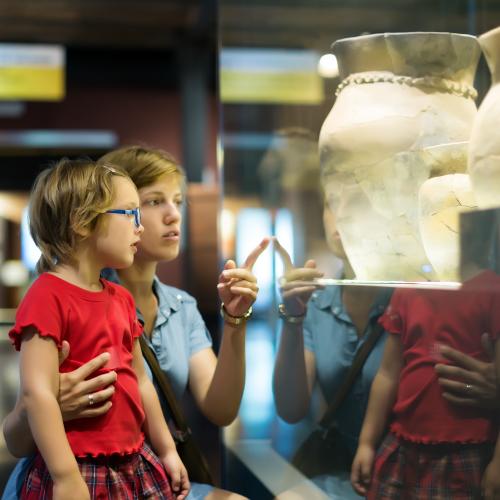 Exploring the city's wealth of monuments will barely leave you with any time, but if you can manage it, we recommend a visit to the Monfragüe National Park, just half an hour away by car. You can watch griffon vultures, peregrine falcons and eagle owls in this biosphere reserve. Or hop on a river cruise through the Tagus International Nature Reserve, which runs along this river that links Spain and Portugal.
Extremadura cuisine is another attraction, and it includes traditional local drinks such as beso extremeño or a "kiss from Extremadura", "Gloria" liqueur, and cherry brandy. Come and taste them, along with acorn-flavoured beer, the latest venture of microbreweries.
Halls
Celebrate your event in our halls
Suggestions
We also suggest these Paradors
North of Lleida, before reaching Andorra, is the Parador de La Seu d'Urgell. An elegant building with a striking eighteenth-century cloister in a classicist style, it combines perfectly with...
Halfway between Madrid and Valencia, we come across this medieval fortress of Islamic origin. The Parador de Alarcón is located in a castle with more than 13 centuries of history,...
Located in the beautiful Asturian town of Cangas de Narcea, the Parador de Corias has been voted Best Non-Urban Hotel in Spain by readers of the prestigious Condé Nast Traveler...
The Medieval castle that houses the Parador de Sigüenza dominates the entire city. Kings, cardinals and bishops resided in this 12th century fortress that was built over an Arab...
Halfway between León and Zamora, the centre of several crossroads, stands the Parador de Benavente. It stands on the site of the now-vanished Castillo de la Mota, of which all...