Restaurant of the Parador de Albacete
CN-301, km 251, 02080, Albacete
+34 967245321
[email protected]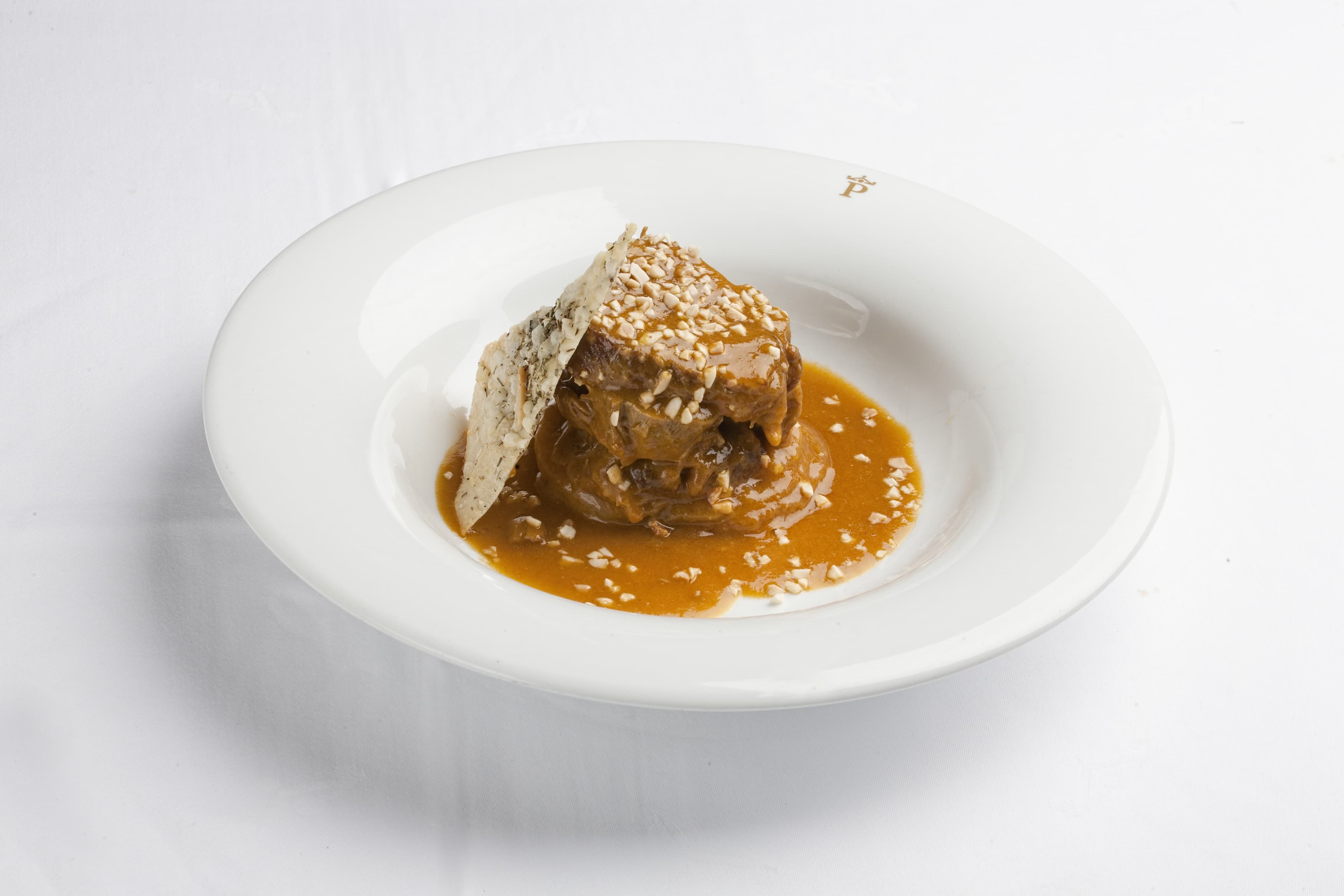 Parador
Cooking in the purest Castilian-La Mancha style
Albacete's gastronomy is one of the richest and most diverse within the cuisine of La Mancha. The menu of the Parador's restaurant features delicious game meat dishes, such as partridge, but it also bases its culinary proposal on other local products such as lamb, honey, cheeses or the humble migas (fried breadcrumbs).
Restaurant of the Parador de Albacete
The cosy dining hall of this Manchegan villa with its wooden beamed ceiling is a place where you can enjoy a wide range of typical dishes such as Manchegan gazpachos, migas ruleras (fried breadcrumbs dish), lomo de orza (conserved pork) or kid shoulder. Surprise yourself with dishes such as cod and cheese salad, Manchegan pisto (similar to ratatouille), pickled partridge, "mojete" (roast tomato and pepper), the popular "atascaburras", cod and potatoes, or home-made cheese ice cream.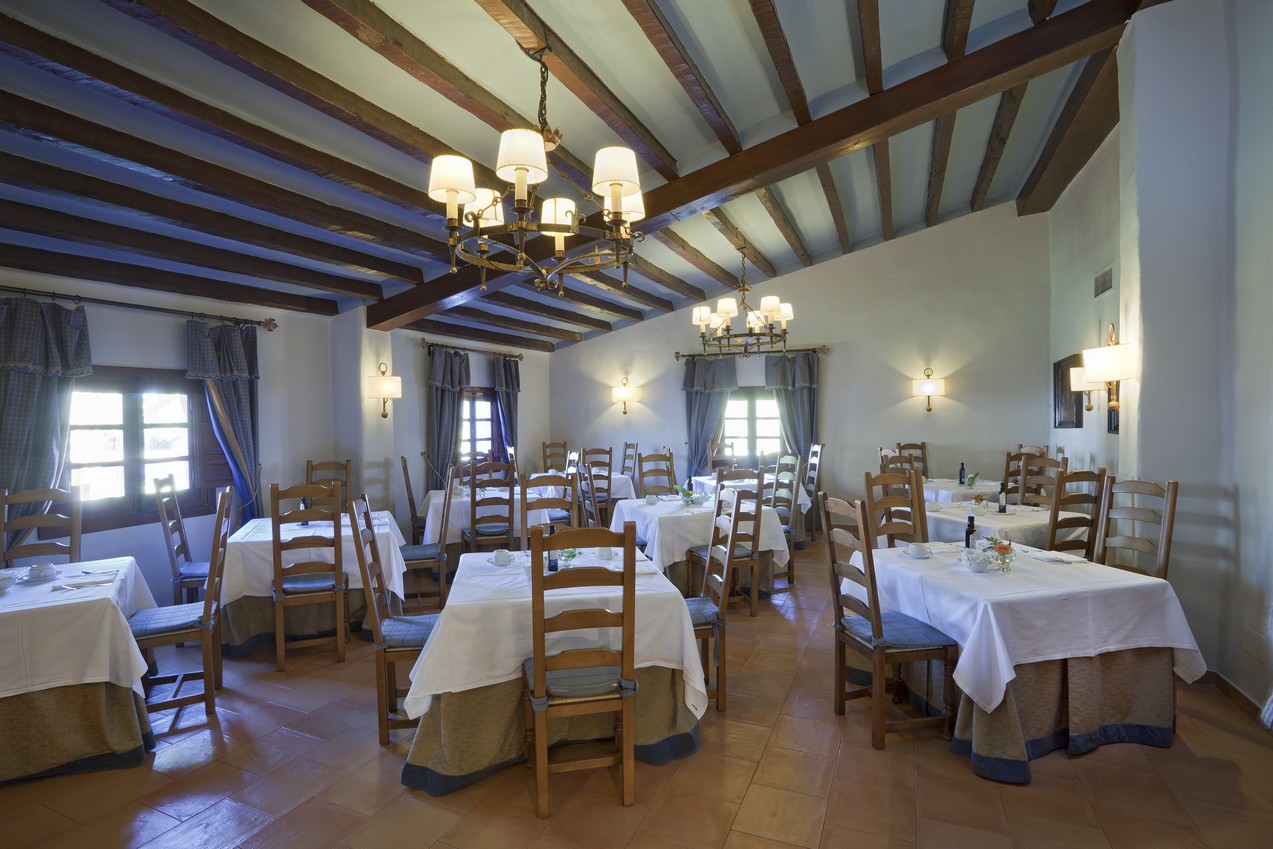 Type of kitchen
Traditional Manchegan
Specialties
Migas ruleras (fried breadcrumbs dish) with fried eggs, Manchegan pisto (similar to ratatouille), pickled partridge, Manchegan lamb, home-made cheese ice cream.
Opening Hours
Coffee shop
11:00 - 23:00
The Parador
An oasis of peace on the La Mancha plain
This famous hidalgo would have played golf today on a 9-hole Pitch & Putt and a Putt Green. When you've played to your heart's content, what could be better than a delicious La Mancha meal in the restaurant and a well-deserved rest in bright rooms furnished with classic Castilian furniture? A complete leisure and relaxation proposal that is hard to resist and fully within your reach.
Only three kilometres away from the city of Albacete, the Parador is the point from which to discover not just the city, but also the rich diversity of the province. Look out over the plains of La Mancha and discover the river valleys of Júcar and Cabriel, or the rugged Sierras de Alcaraz and Segura.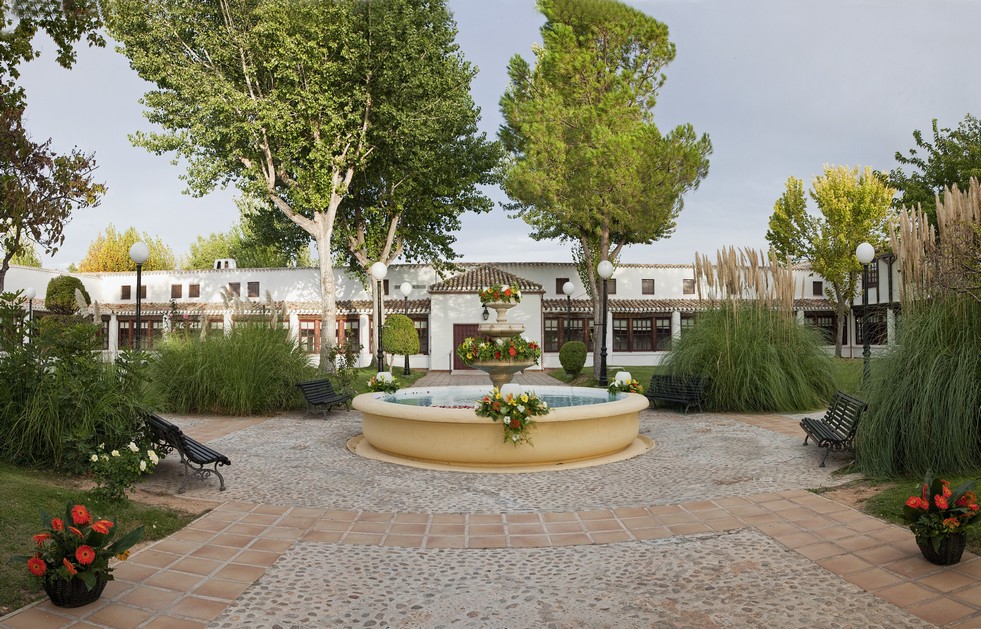 Suggestions
We also suggest these restaurants
The Hostal dos Reis Católicos has two restaurants, both of which offer the best Galician cuisine with the highest-quality market products: one with creative and regional cuisine with a modern...
The Parador de Zamora offers you the best Sanabria cuisine. The intense flavour is characteristic of the unique cuisine of Zamora, which abounds in strong seasoning and quality local products,...
The gastronomic offer of the Parador de Alcalá de Henares combines the culinary tradition of Madrid, without forgetting references to Cervantes' recipes as one of its great hallmarks. A menu...
The cuisine of the Liébana region is strong, as is typical of mountain areas. At the Parador, you can enjoy traditional Cantabrian gastronomy with restorative home-cooked dishes such as the...
The gastronomic offer of the Parador de La Palma is based on traditional Canarian cuisine, the result of the crossbreeding generated by the products that arrived from America. An honest...