Restaurant of the Parador de Cangas de Onís
Monasterio de San Pedro de Villanueva s/n , 33550, Villanueva (Cangas de Onís). Principado de Asturias.
+34 985849402
[email protected]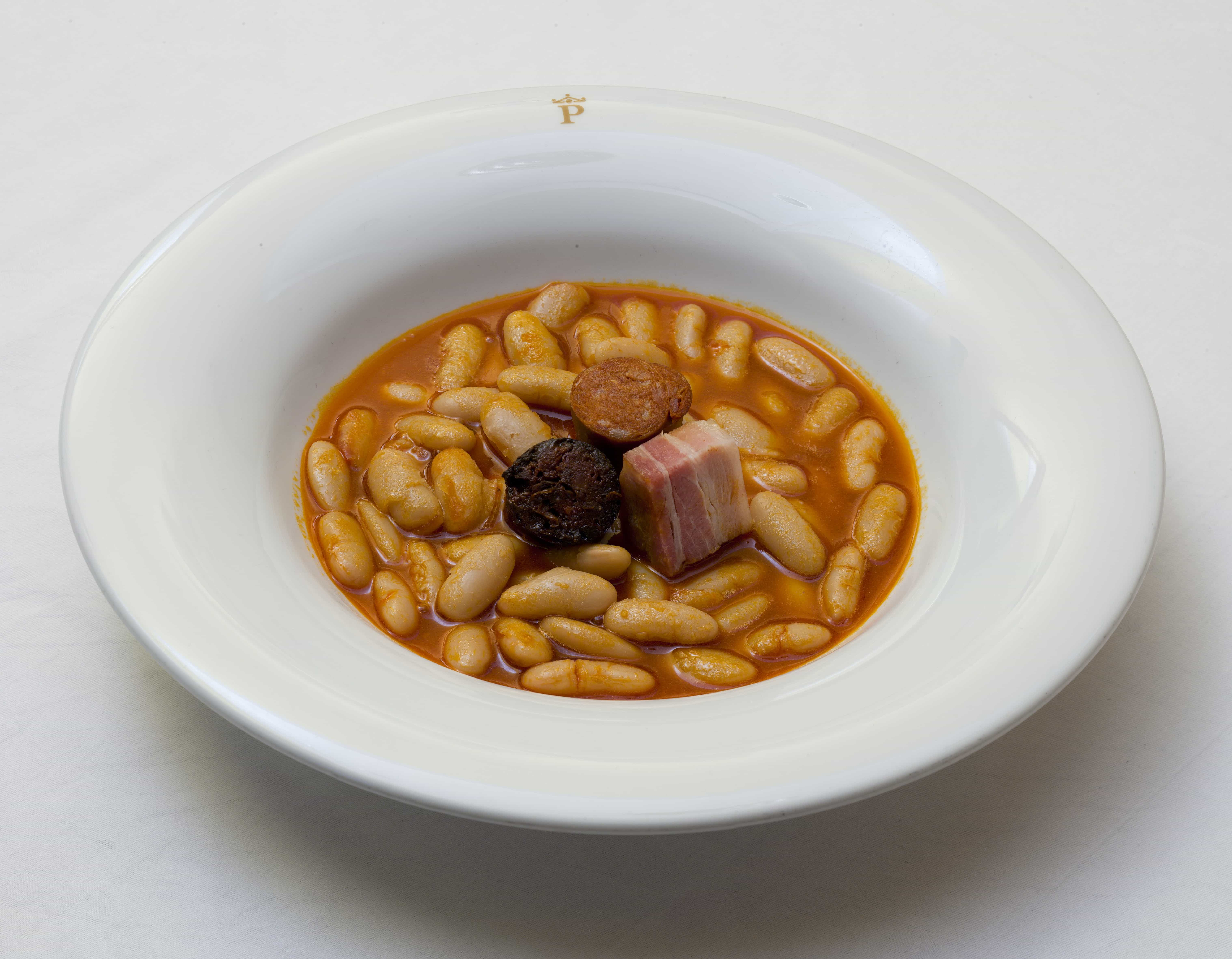 Parador
The gastronomy of the Parador de Cangas bears the Asturian stamp and is characterised by the quality of the produce and the nods to monastic cuisine. With a larder stocked with paradise food, you can try tasty pulses such as verdinas and fabes (beans), a wide range of cheeses, tender Asturian veal or fish from the nearby caves of Ribadesella or Llanes.
Restaurant of the Parador de Cangas de Onís
a sanctuary of Asturian cuisine
In the bright dining hall you will be able to enjoy specialities, paired with the best ciders, such as line-caught hake with clams in a mild cider marinade, bean stew with its compango (sausages) and caramelised rice pudding. We have another gastronomic space, the monastic and monumental Chapel of San Miguel and Pozo del Monasterio. Besides, the Cheese Bar offers a selection of Asturian cheeses and Asturian gastronomy ideal for sharing.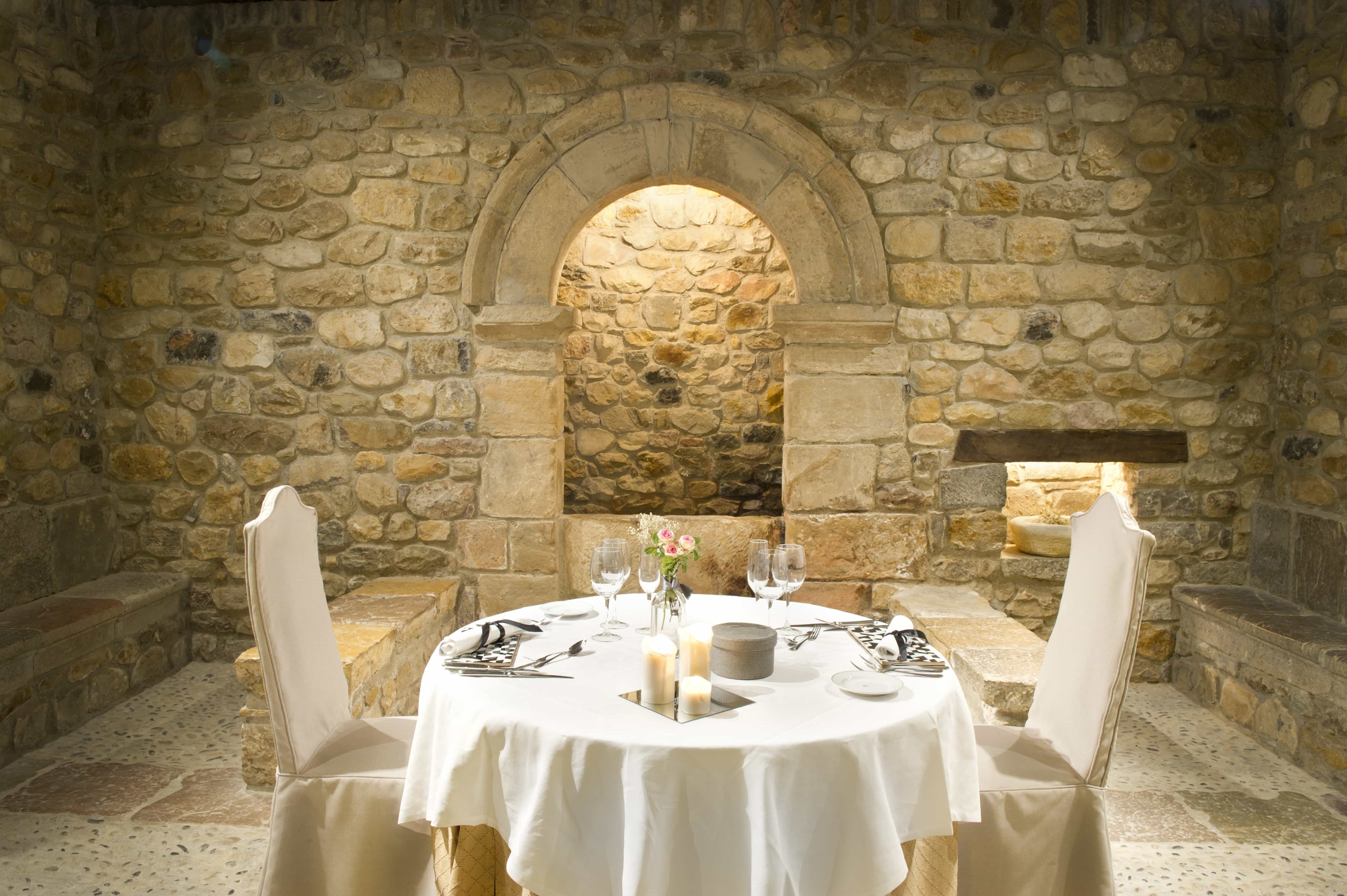 Type of kitchen
Traditional from Asturias
Specialties
Fabada and verdinas (bean stews), corn cakes, I.G.P. Asturian veal, Asturian cheeses and the best desserts of monastic and Asturian tradition such as caramelised rice pudding.
Opening Hours
Coffee shop
11:00 - 00:00
The Parador
The Gateway to the Picos de Europa
The monastery of San Pedro de Villanueva was originally built in the mid 8th c., by order of Alfonso I, the third king of Asturias, in memory of his predecessor, Favila, son of Don Pelayo, and soon became home to the first royal pantheons of the kings of Asturias.
The building has been a National Monument since 1907 due to its cultural importance and imposing architecture. The monastery conserves the traces of over 1200 years of history to form a site of incalculable value in combination with the nearby 8th c. Romanesque church.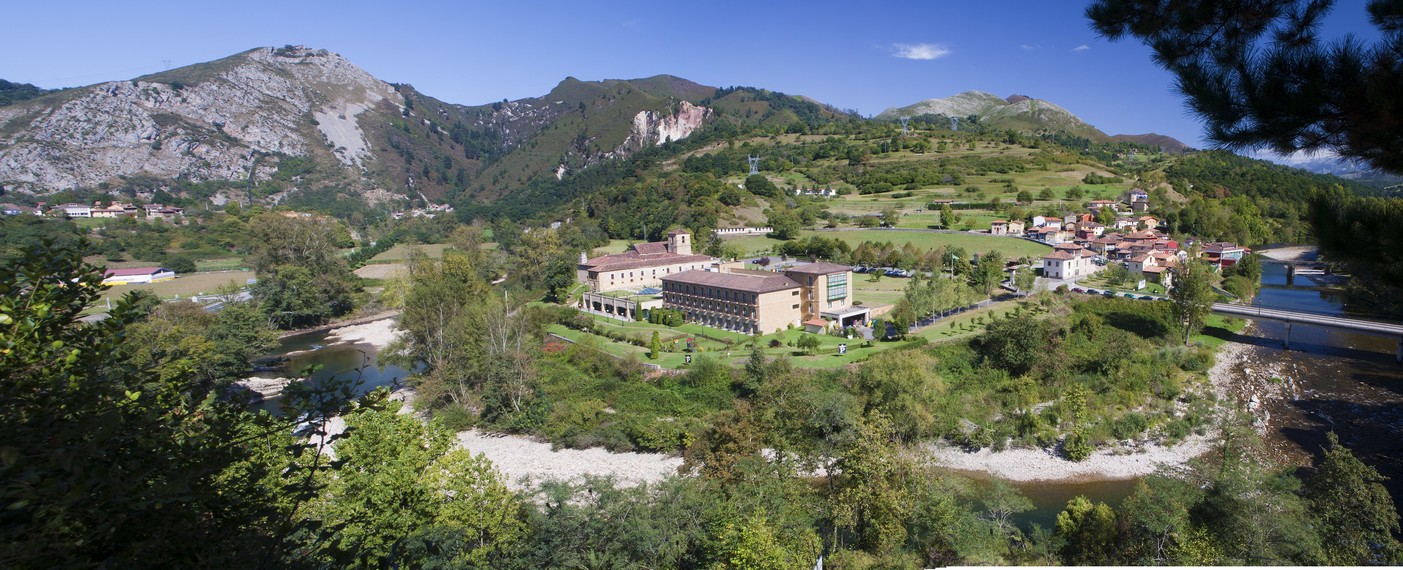 Suggestions
We also suggest these restaurants
The cuisine at the Parador de Ávila is a true reflection of the gastronomy of Avila, marked by hearty dishes full of flavour. A menu which highlights the cuts of...
Extremaduran gastronomy, with its Roman past and historical influences, is based on the quality and natural origin of the Badajoz's enviable produce. At the Parador, you can sample regional delicacies...
The highest-quality raw materials characterise Huelva's cuisine. At the Parador de Mazagón, in the privileged setting of the Doñana Natural Park, you can enjoy seafood and mountain cuisine with the...
Vegetable products from the prolific market gardens of Murcia play a major role in the cuisine on offer of the Parador de Lorca. A proposal based on traditional Lorca cuisine,...
The gastronomic offer of the Parador de Alcalá de Henares combines the culinary tradition of Madrid, without forgetting references to Cervantes' recipes as one of its great hallmarks. A menu...