Restaurant of the Parador de Alarcón
Avda. Amigos de los Castillos, 3, 16214, Alarcón (Cuenca)
+34 969330315
[email protected]
Parador
Genuine traditional Manchegan cuisine
The gastronomy of the Parador de Alarcón is based on the traditional cuisine of Cuenca. It tastes of Manchegan stew, morteruelo (pork liver stew), pickled partridge, pisto (similar to ratatouille), sheep cheese and the famous Manchegan wines.
Restaurant of the Parador de Alarcón
A journey back to the Middle Ages
The cosy restaurant of the Parador del Castillo de Alarcón is located in the lower part of the 8th-century castle. Decorated with elegant tables, diners can enjoy beautiful views of the river Júcar from the windows in its thick stone walls and immerse themselves in a journey through time to recall the sensations experienced in this same space by medieval knights during their lavish banquets.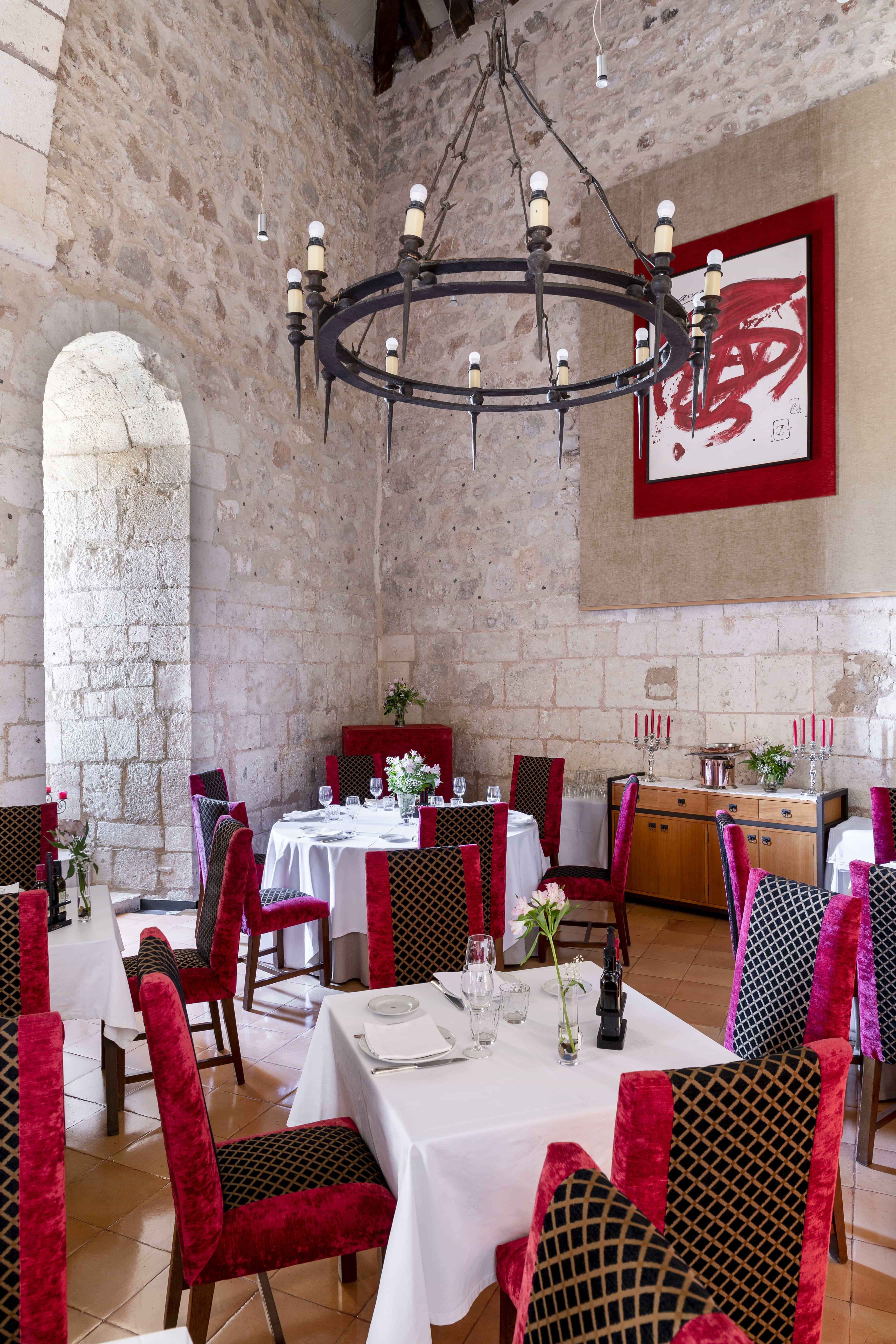 Type of kitchen
Traditional Manchegan
Specialties
Lomo de orza (conserved pork), ajo mortero (purée of cod, potatoes, olive oil and garlic), morteruelo (pork liver stew) and cheese ice cream.
Opening Hours
Coffee shop
08:00 - 23:00
The Parador
A medieval lookout over the river Júcar
The castle of Alarcón dates back to what was probably a pre-Roman fortification that was later converted into a Moorish citadel. In 1184 it became a Christian stronghold. Most of the building is Gothic in style, except for the Renaissance keep, and is built around a small interior patio with a water cistern.
The castle is surrounded by three lines of defensive walls that link it to the other fortifications of the town of Alarcón. It still has the old external walled courtyard, which is now home to the Parador gardens and car park. One of the most famous owners of the castle was Don Juan Manuel (1282-1348), known for his book "El Conde Lucanor".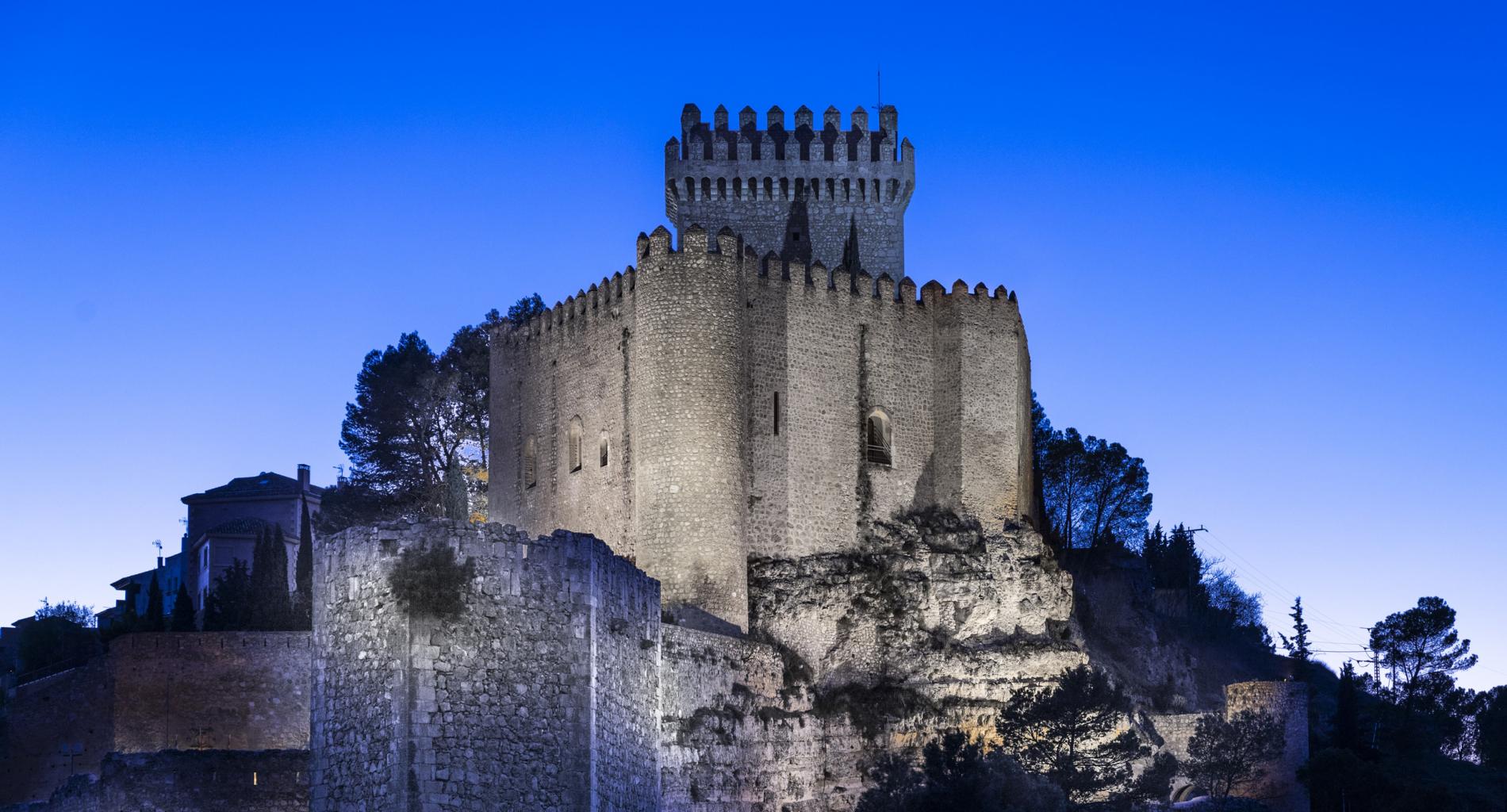 Suggestions
We also suggest these restaurants
Teruel cuisine, based on traditional products protected by quality seals such as D.O. Teruel ham, Lower Aragon olive oil, Calanda peaches and Aragonese veal, is the Parador de Teruel's calling...
The highest-quality raw materials characterise Huelva's cuisine. At the Parador de Mazagón, in the privileged setting of the Doñana Natural Park, you can enjoy seafood and mountain cuisine with the...
Inland Catalan cuisine is expressed in all its glory at the Parador de Lérida. Quality local ingredients, traditional recipes with a modern twist and excellent service are the core of...
Located on the Levantine Costa del Azahar, the gastronomic offer of the Parador de Benicarló includes fish and seafood caught in the Mediterranean as well as produce from the market...
Authenticity and top quality local produce characterise the gastronomic offer of the Parador de Aiguablava. A proposal that brings to the plate the breathtaking beauty and uniqueness of the landscape...