Restaurant of the Parador de Cardona
Castell de Cardona, s/n, 08261, Cardona (Barcelona)
+34 938691275
[email protected]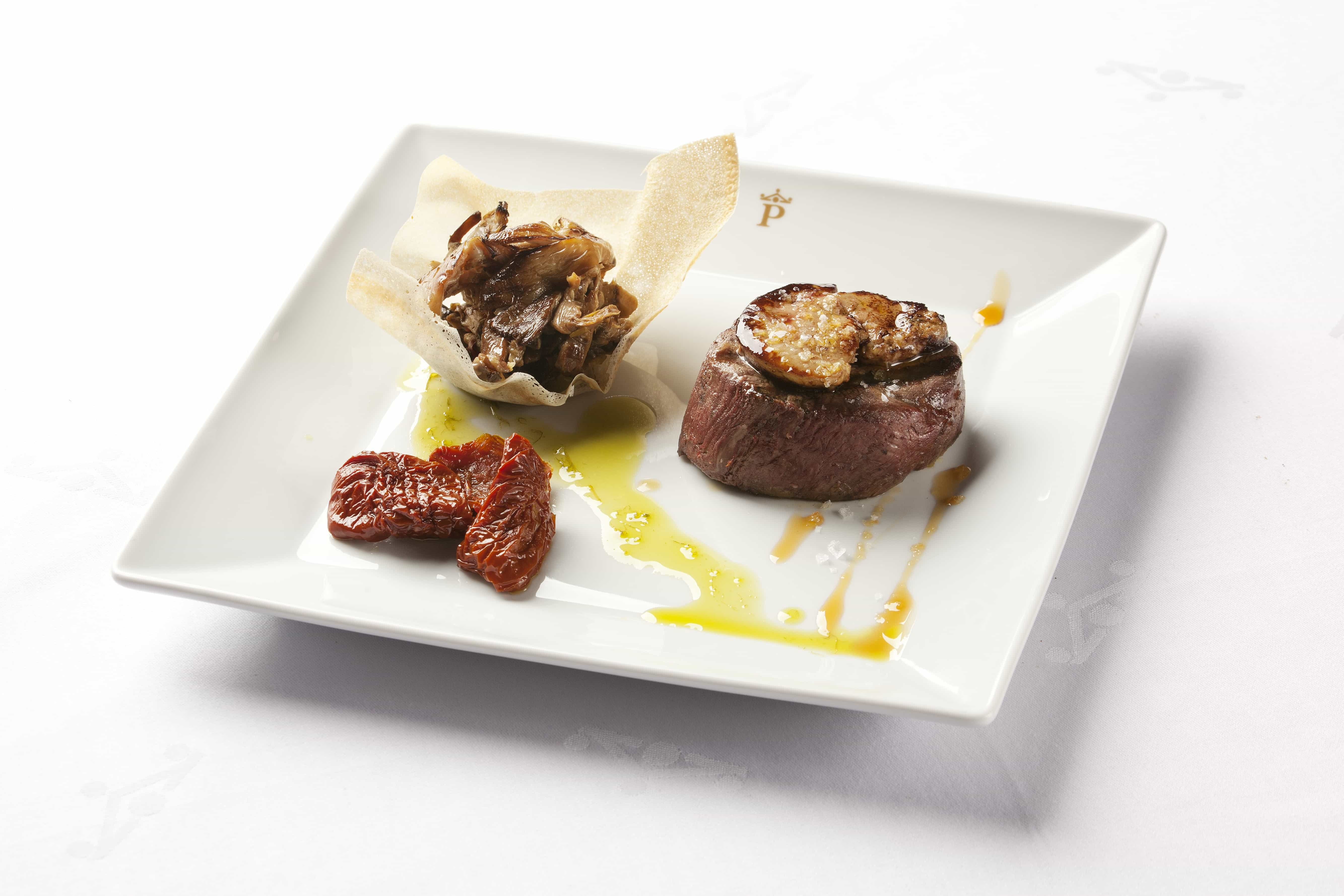 Parador
The "strength" of Catalan cuisine
Traditional Catalan cuisine, especially the gastronomy of the Barcelona region of Bagés where the Parador is located, is the basis of the restaurant offer at the Parador de Cardona. A simple cuisine with seasonal and local products such as wild mushrooms, sausages, tomato, aubergine, cod, snails, lamb and pork or duck and its derivatives.
Restaurant of the Parador de Cardona
In the Parador's majestic medieval dining hall, with spectacular stone pointed arches, you will eat like a king. Assorted textures of cod with brandade, escudella (peasant soup), assorted typical Catalan sausages with coca de vidre thin bread and "penjar" tomato, roasted vegetables, seafood broth with lobster, hake, monkfish, prawns and clams.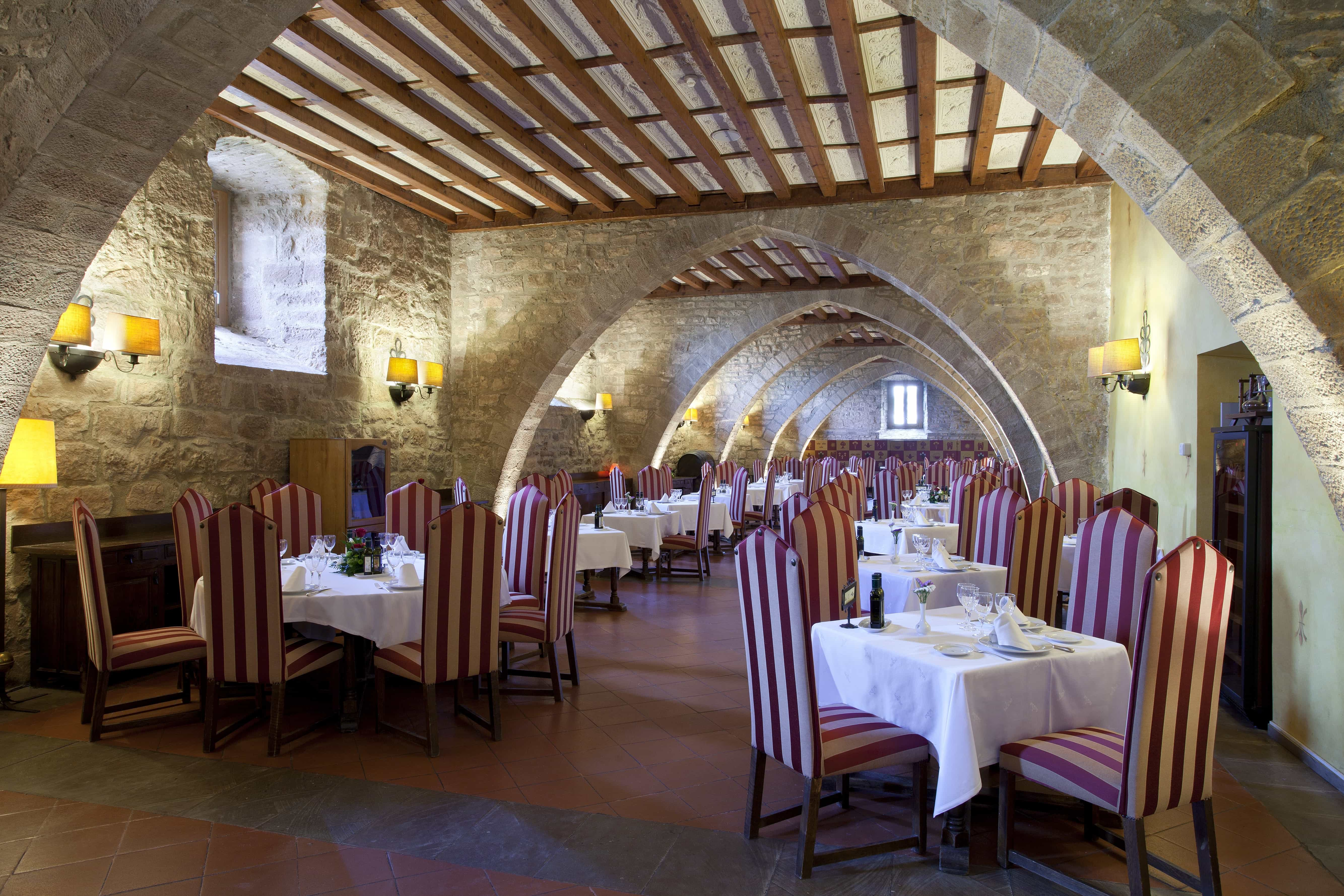 Type of kitchen
Traditional Catalan
Specialties
Catalan escudella with galets (peasant soup with pasta), roast kid shoulder at low temperature, timbale of mató cheese with flower honey.
Opening Hours
Coffee shop
From Sunday to Thursday: 11:30 - 23:30 Fridays and Saturdays: 11:30 - 00:00
The Parador
At the heart of Middle Age
Legend has it that the castle of Cardona was never taken throughout its eleven centuries of history. The castle's origins go back to Charlemagne, who reconquered the region from the Moors. As part of the lands of the Cardonas, one of the most influential Catalan families of the period, it soon became a military bulwark in many conflicts such as the Reapers' War, the War of the Spanish Succession and the Peninsular War.
A notable feature of the castle is the cylindrical Maiden's Tower, some 10 metres high. There are stories that one of the Lords of Cardona imprisoned his daughter there to stop her from meeting her lover, a young Moslem.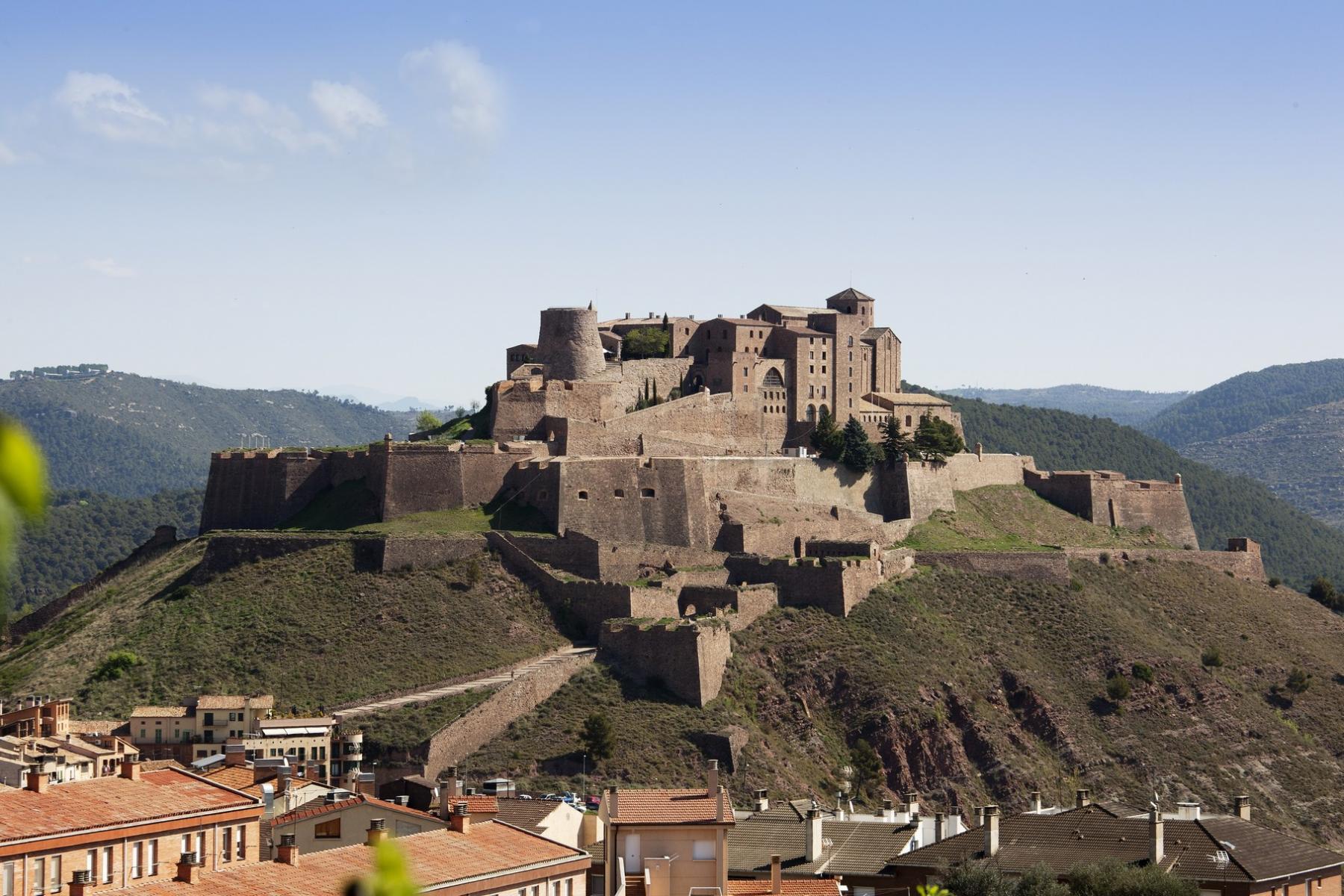 Suggestions
We also suggest these restaurants
The Hostal dos Reis Católicos has two restaurants, both of which offer the best Galician cuisine with the highest-quality market products: one with creative and regional cuisine with a modern...
The cuisine on offer of the Parador de Zafra invites you to discover the authentic cuisine of Extremadura, classic Badajoz dishes made with rural products such as wild asparagus, thistles,...
Extremaduran gastronomy, with its Roman past and historical influences, is based on the quality and natural origin of the Badajoz's enviable produce. At the Parador, you can sample regional delicacies...
Melilla's cuisine, which is very similar to that of Ceuta, is an amalgam of flavours and smells, the result of the mixing various cultural influences that have produced a fusion,...
We invite you to discover our cuisine, the heir of Arab gastronomy as evidenced by its taste for spieces and use of fruit and vegetables; and it enriched by the...