Restaurant of the Parador de Cardona
Castell de Cardona, s/n, 08261, Cardona
+34 938691275
[email protected]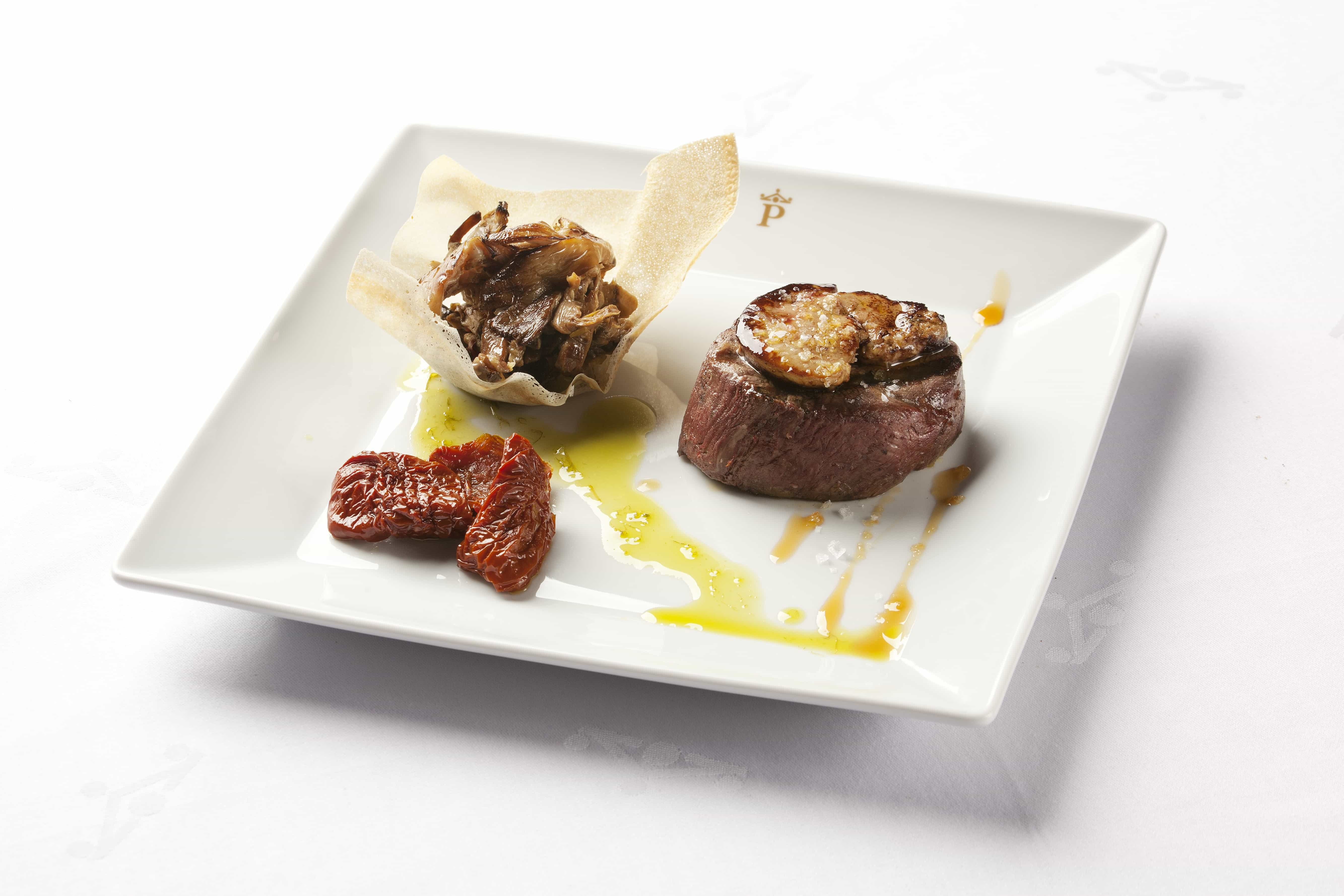 Parador
The "strength" of Catalan cuisine
Traditional Catalan cuisine, especially the gastronomy of the Barcelona region of Bagés where the Parador is located, is the basis of the restaurant offer at the Parador de Cardona. A simple cuisine with seasonal and local products such as wild mushrooms, sausages, tomato, aubergine, cod, snails, lamb and pork or duck and its derivatives.
Restaurant of the Parador de Cardona
In the Parador's majestic medieval dining hall, with spectacular stone pointed arches, you will eat like a king. Assorted textures of cod with brandade, escudella (peasant soup), assorted typical Catalan sausages with coca de vidre thin bread and "penjar" tomato, roasted vegetables, seafood broth with lobster, hake, monkfish, prawns and clams.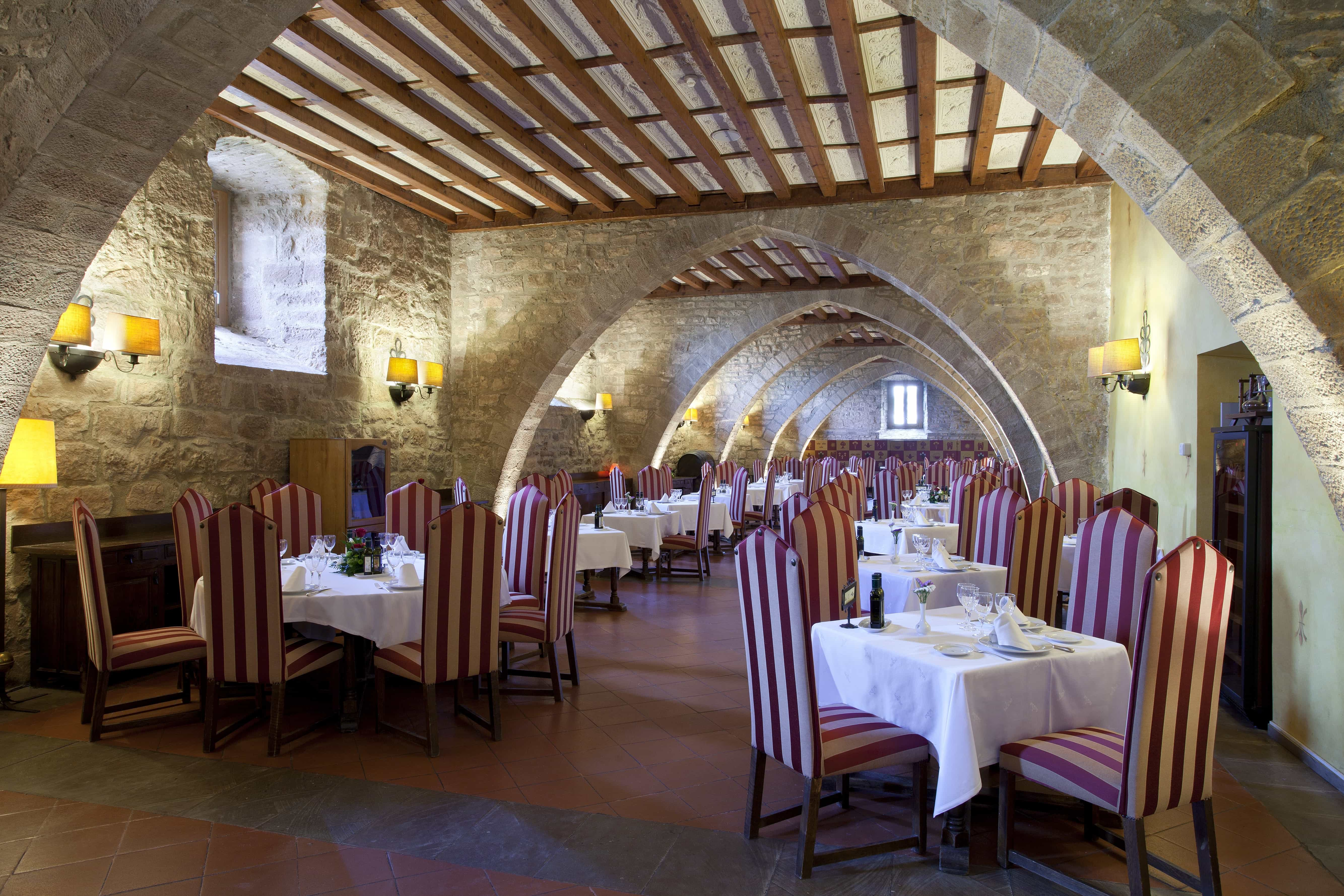 Type of kitchen
Traditional Catalan
Specialties
Catalan escudella with galets (peasant soup with pasta), roast kid shoulder at low temperature, timbale of mató cheese with flower honey.
Opening Hours
Coffee shop
From Sunday to Thursday: 11:30 - 23:30 Fridays and Saturdays: 11:30 - 00:00
The Parador
A journey into the medieval past of the Salt City
The Parador retains the Torre Minyona of the original enclosure, a ten-metre high tower with a cylindrical base. Legend has it that this was where the Lord and Lady of Cardona locked up their daughter who was in love with a young Muslim warlord, to prevent the lovers from meeting. The Collegiate Church of San Vicenç, an architectural gem of Catalan Lombard Romanesque architecture, is also well preserved.
The Parador rooms are located in the residential palace of the Cardona family, where the decor has been carefully designed to maintain the charm and unique nature of the accommodation. Its restaurant is one of the most impressive in the Parador network. Its pointed arches hold up the roof of an extensive space that connected the former palatial quarters and the refectory of the clerics of San Vicenç. The plasterboards between the beams depict the coat of arms decorated with the Cardona thistles.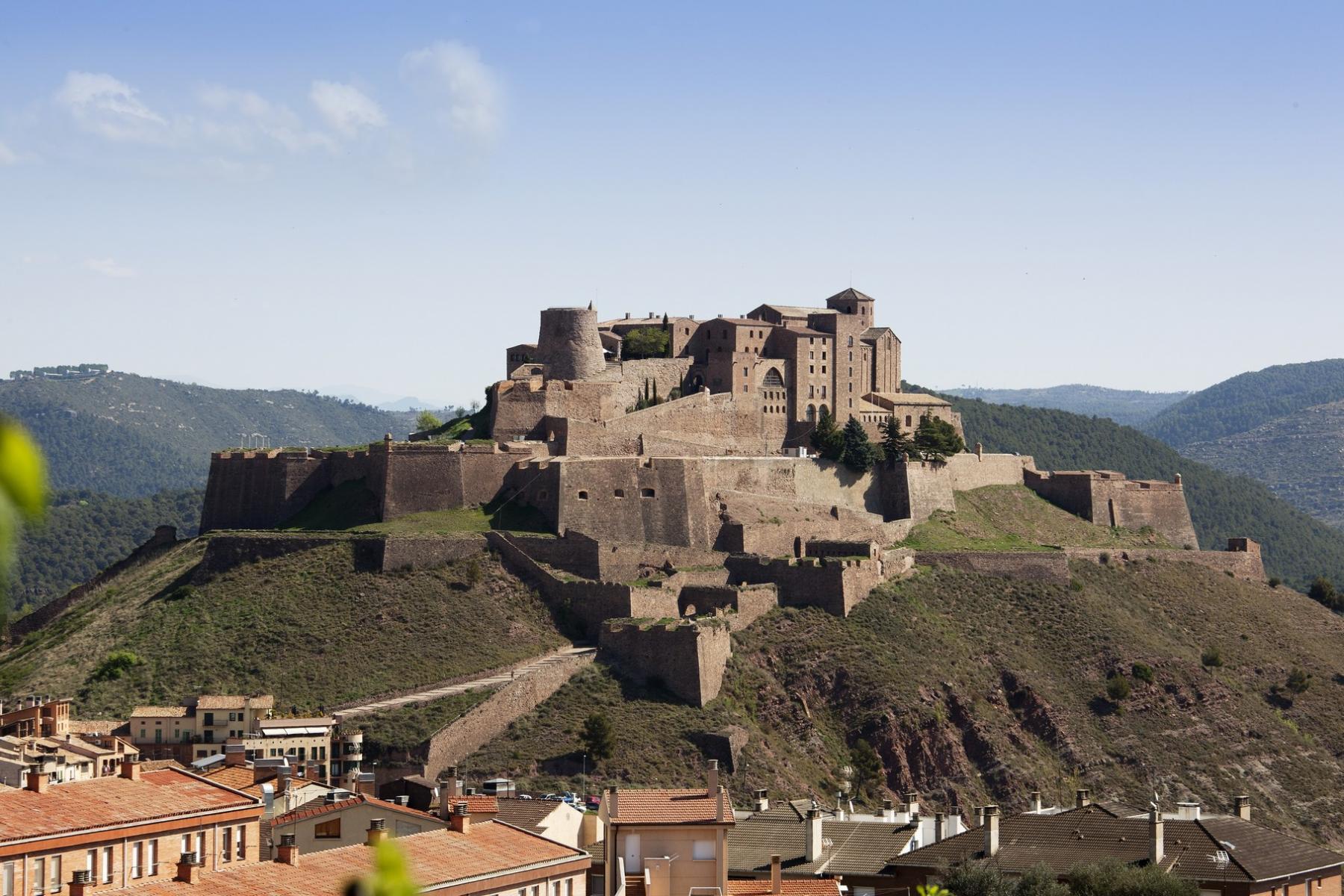 Suggestions
We also suggest these restaurants
The restaurant area of the Parador de Monforte offers traditional Galician cuisine, with a special emphasis on inland Lugoan emphasis on the cuisine of inland Lugo, and does everything possible...
The cuisine of the Liébana region is strong, as is typical of mountain areas. At the Parador, you can enjoy traditional Cantabrian gastronomy with restorative home-cooked dishes such as the...
The Parador de Segovia is a showcase for the richness and generosity of Segovia cuisine, which boasts deep Castilian roots. The menu is dominated by roast suckling pig and suckling...
The restaurant of the Parador Casa da Ínsua allows you to enjoy an updated vision of the varied traditional cuisine of the Portuguese region of Dâo, with flavours such as...
At the Parador de Las Cañadas del Teide you'll discover, at the foot of the volcano and under a spectacular blanket of stars, the genuine flavours of the Canary Islands....