Restaurant of the Parador de La Gomera
Lomo de la Horca, s/n, 38800, San Sebastián de la Gomera
+34 922871100
[email protected]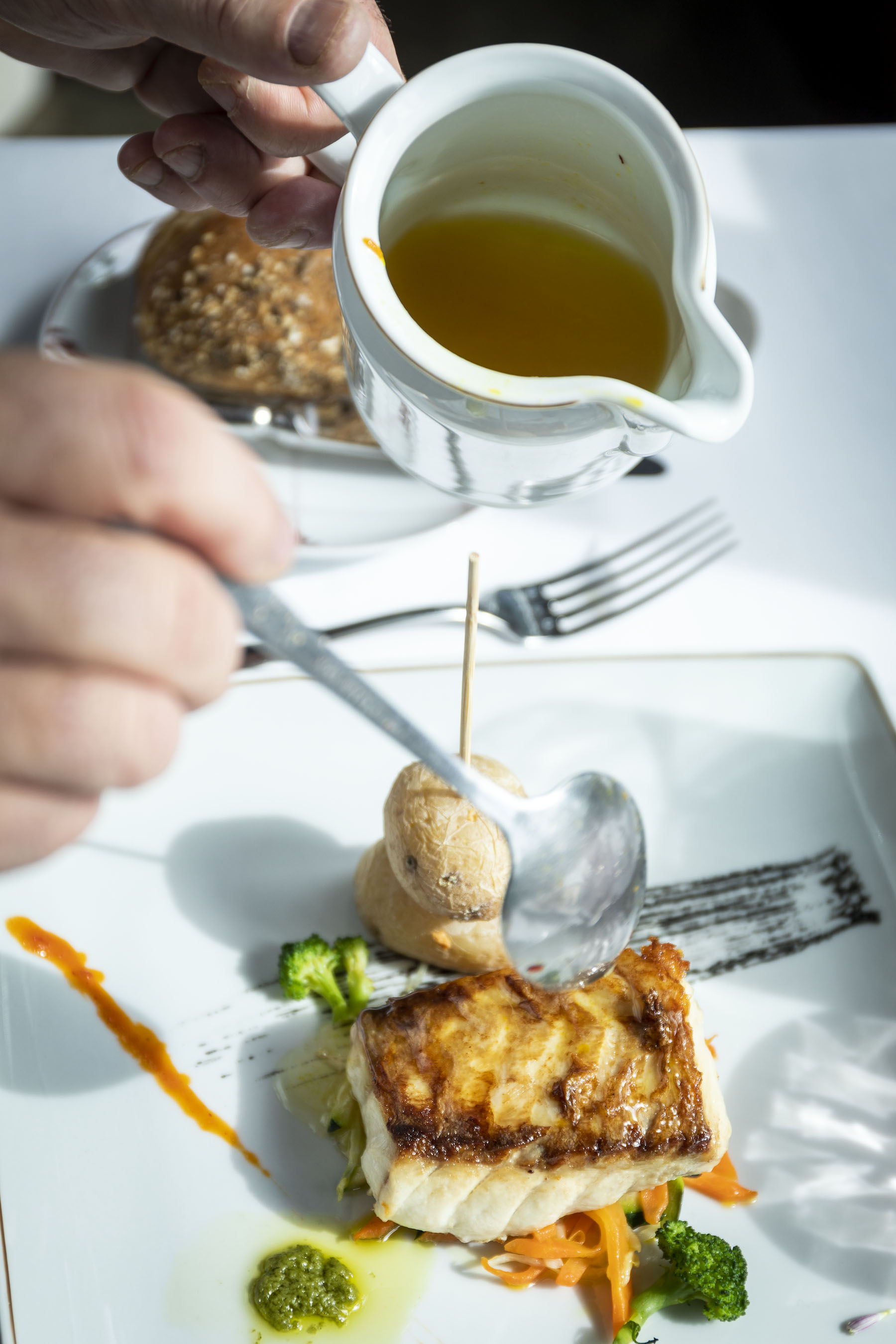 Parador
The simplicity and intensity of Canarian cuisine
The gastronomy of La Gomera, like its orography, is wild and intense. The excellence of the sea that surrounds the island and its particular crops are the main ingredients of the simple and tasty cuisine of the Parador de La Gomera. A menu based on traditional cuisine with typical dishes such as almogrote (cheese spread), papas arrugadas (wrinkled potatoes), mojo sauces or local fish.
Restaurant of the Parador de La Gomera
an elegant and relaxed colonial atmosphere
In the elegant colonial atmosphere of the restaurant's dining hall, overlooking the lush subtropical garden, you can enjoy typical Canarian dishes such as watercress stew, island cheeses, almogrote, papas arrugadas, the ubiquitous mojos, sancochadas viejas or leche asada con miel de palma (roasted milk with palm honey).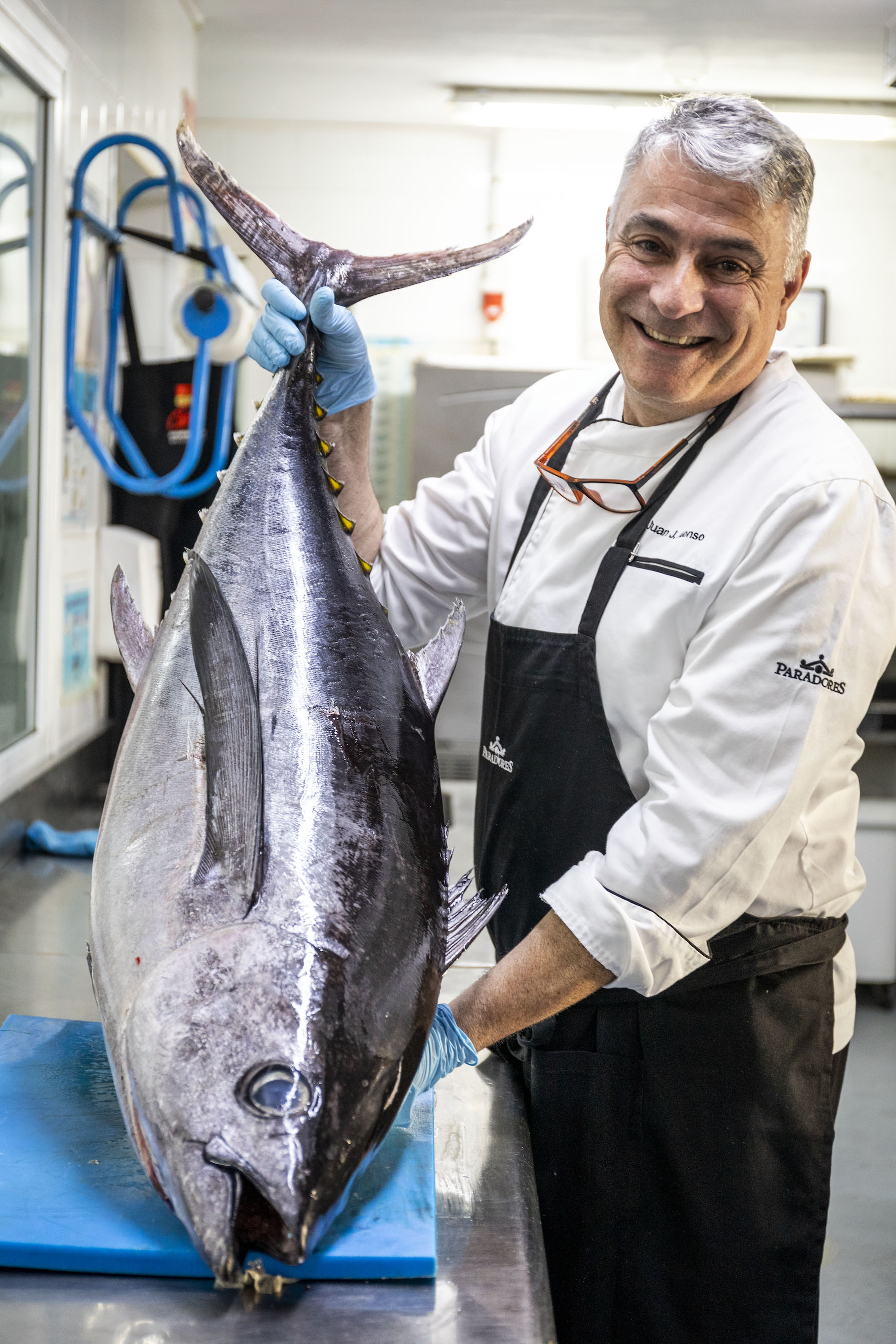 Type of kitchen
Regional Canarian
Specialties
Almogrote toasts, papas arrugadas with mojo, kid meat, cod, pompano, palm honey foam or roasted milk.
Opening Hours
Coffee shop
10:30 - 24:00
The Parador
A spectacle for the senses
It is in San Sebastián, the capital and port of entry to the island. It was Christopher Columbus' last port of call before setting out on his voyage to discover America.
If there's one thing that makes the island of La Gomera special and unique, it's the Garajonay National Park, which has been declared a World Heritage Site. It has an ecosystem that's unique in the world, namely a laurel forest. The Park retains prehistoric vegetation thanks to its temperate climate. As well as being a Biosphere Reserve thanks to its terrestrial and marine ecosystems, the island also retains its traditions and customs, some of which are thousands of years old. The Silbo Gomero, which has been declared part of the Common Heritage of Mankind, is the island's aboriginal language used by shepherds to communicate between the steep ravines.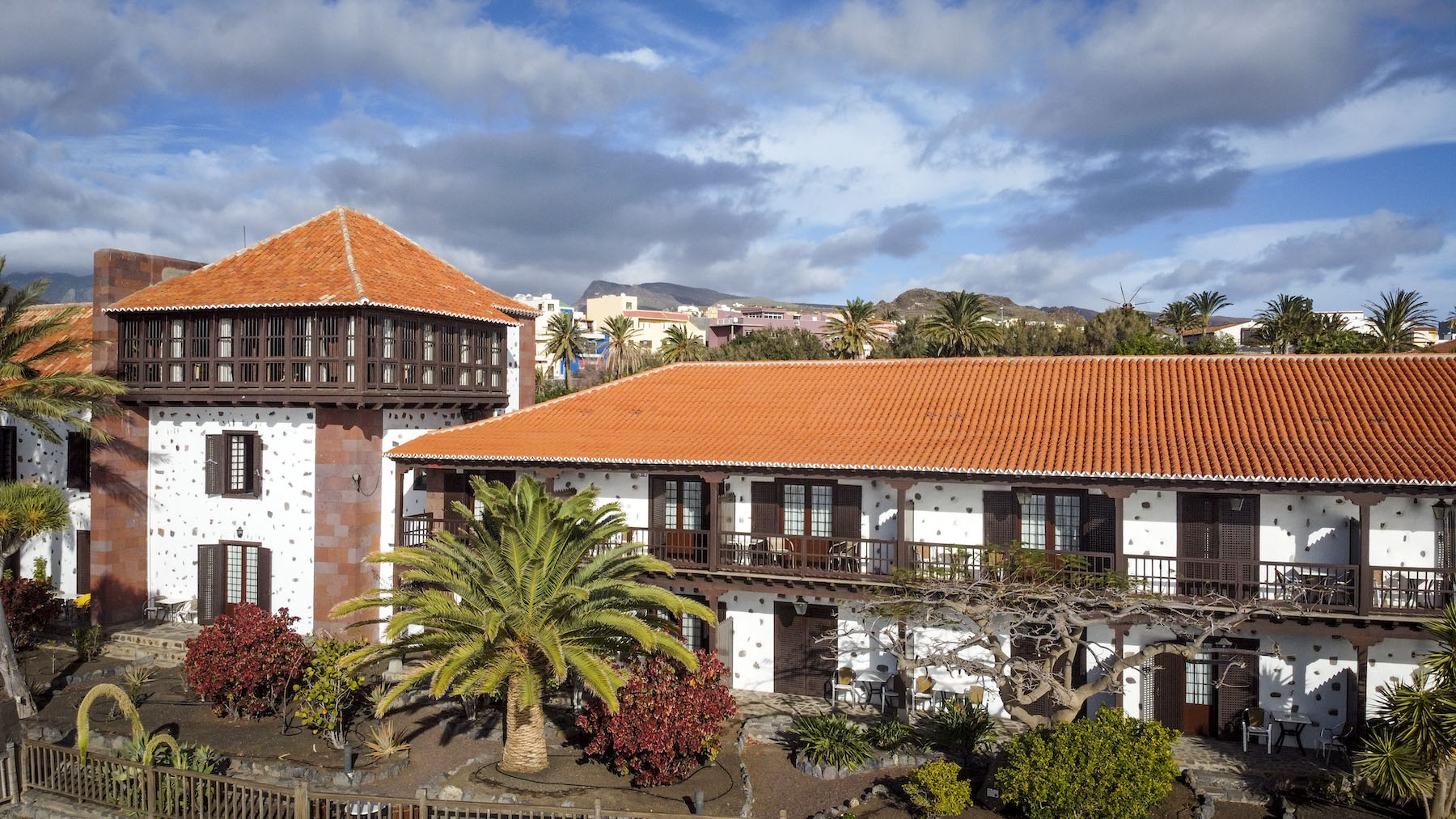 Suggestions
We also suggest these restaurants
An exponent of Mediterranean cuisine, Valencian food is characterised by its abundance of rich and healthy recipes, whose secret lies in the natural products of the sea and the market...
At the Parador de Málaga Golf you'll enjoy, besides sport, the famous cuisine of Andalusia with direct views of the Mediterranean Sea. A menu featuring the best local ingredients,...
At the Parador de Santo Estevo you'll be able to try the most exquisite dishes of cuisine from inland Galicia, prepared with the best local products. Chestnuts are one of...
The Parador de Vic Sau is an ideal place to enjoy the excellent and exquisite Catalan cuisine, with particular emphasis on the classic dishes of the county of Osona. This...
The Parador de Zamora offers you the best Sanabria cuisine. The intense flavour is characteristic of the unique cuisine of Zamora, which abounds in strong seasoning and quality local products,...