Restaurant of the Parador de Almagro
Ronda San Francisco, 31, 13270, Almagro (Ciudad Real)
+34 926860100
[email protected]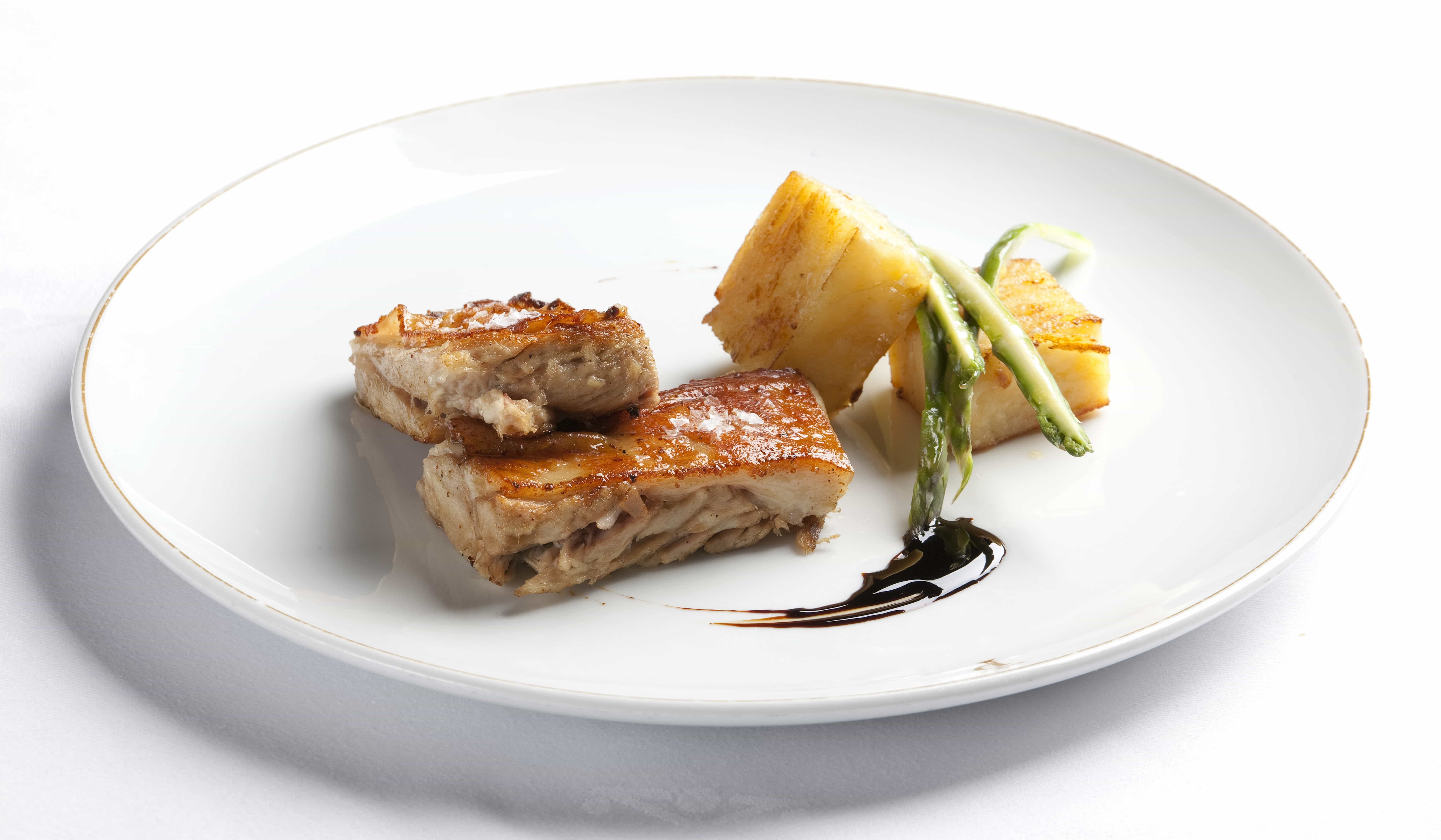 Parador
Exquisite gastronomy of La Mancha brought up to date
The menu of the Restaurant of the Parador de Almagro is a reflection of the rich and varied regional cuisine of La Mancha. Among the specialities you will be able to taste Manchegan stews, the popular aubergines from Almagro, delicious roasted lamb, suckling lamb chops and magnificent La Mancha D.O. cheeses.
Restaurant of the Parador de Almagro
A refectory amidst landscaped courtyards
The Restaurant of the Parador de Almagro is located in the former 16th-century Franciscan convent of Santa Catalina between two pleasant landscaped courtyards. In this bright refectory you can try the most traditional regional dishes of La Mancha: migas del pastor (fried breadcrumbs), gachas (a gruel-like dish served with different toppings), duelos y quebrantos, Manchegan pisto.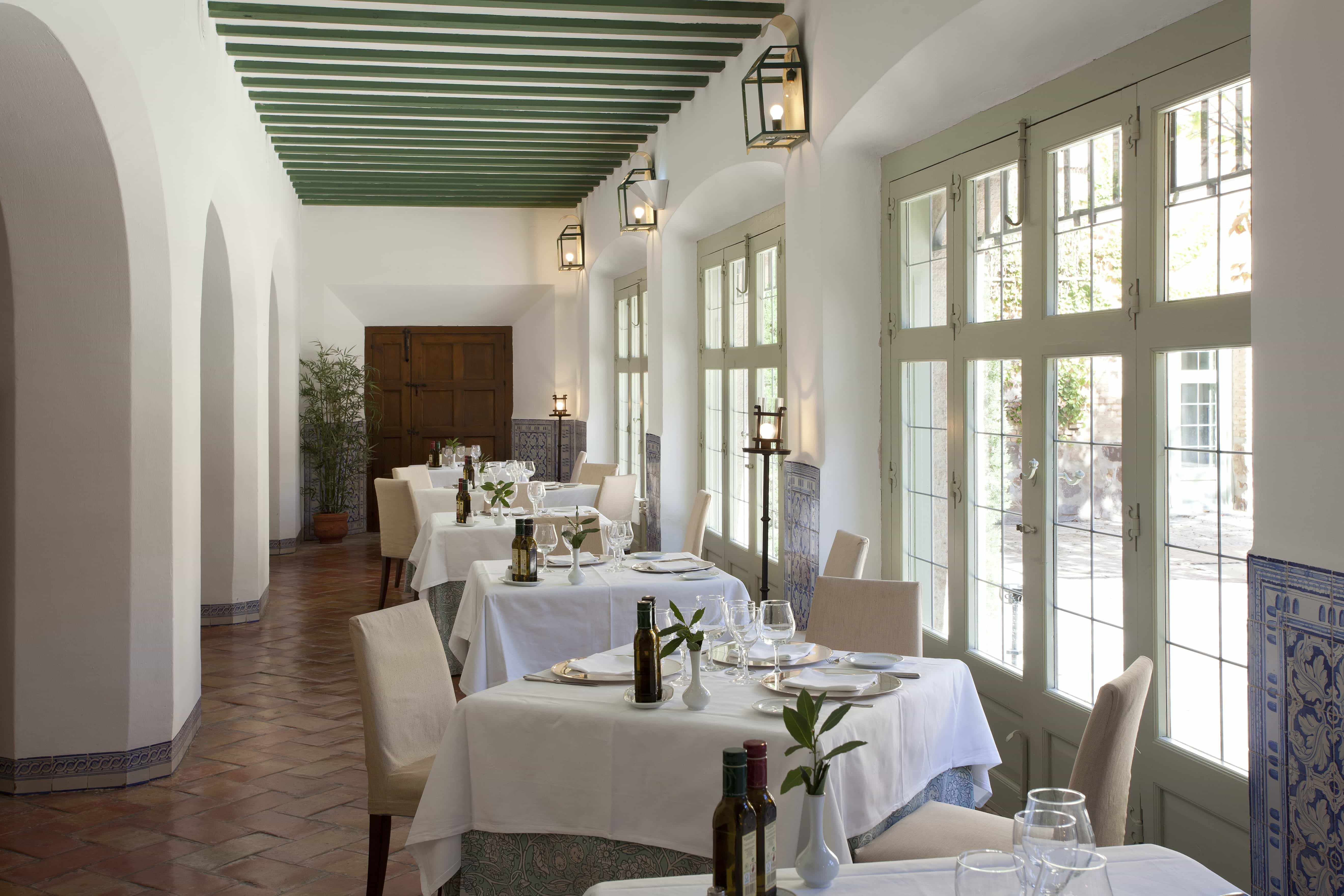 Type of kitchen
Traditional Manchegan
Specialties
Migas del Pastor (fried breadcrumbs), Manchegan gachas, duelos y quebrantos (scrambled ham, black pudding and bacon), asadillo salad, Manchegan pisto, suckling lamb chops, Orden de Calatrava cod, Manchegan bizcochada (typical dessert).
Opening Hours
Coffee shop
11:00 - 23:00
The Parador
The Convent of Santa Catalina was built in the 17th c and extensions were added in the following two centuries. The architecture of the building is a combination of Renaissance and Baroque styles, while the original parts of the complex that remain are the refectory and cellar, now surrounded by new patios and spaces built during its conversion into a Parador.
Almagro is closely linked to the Order of Calatrava, one of the most important Spanish religious-military orders. The town was chosen as the headquarters of the order in 1212, and later enjoyed great prestige, augmented by the appointment of Carlos I as Grand Master. It later became the capital city of Spanish theatre in the Siglo de Oro (Spanish Golden Age).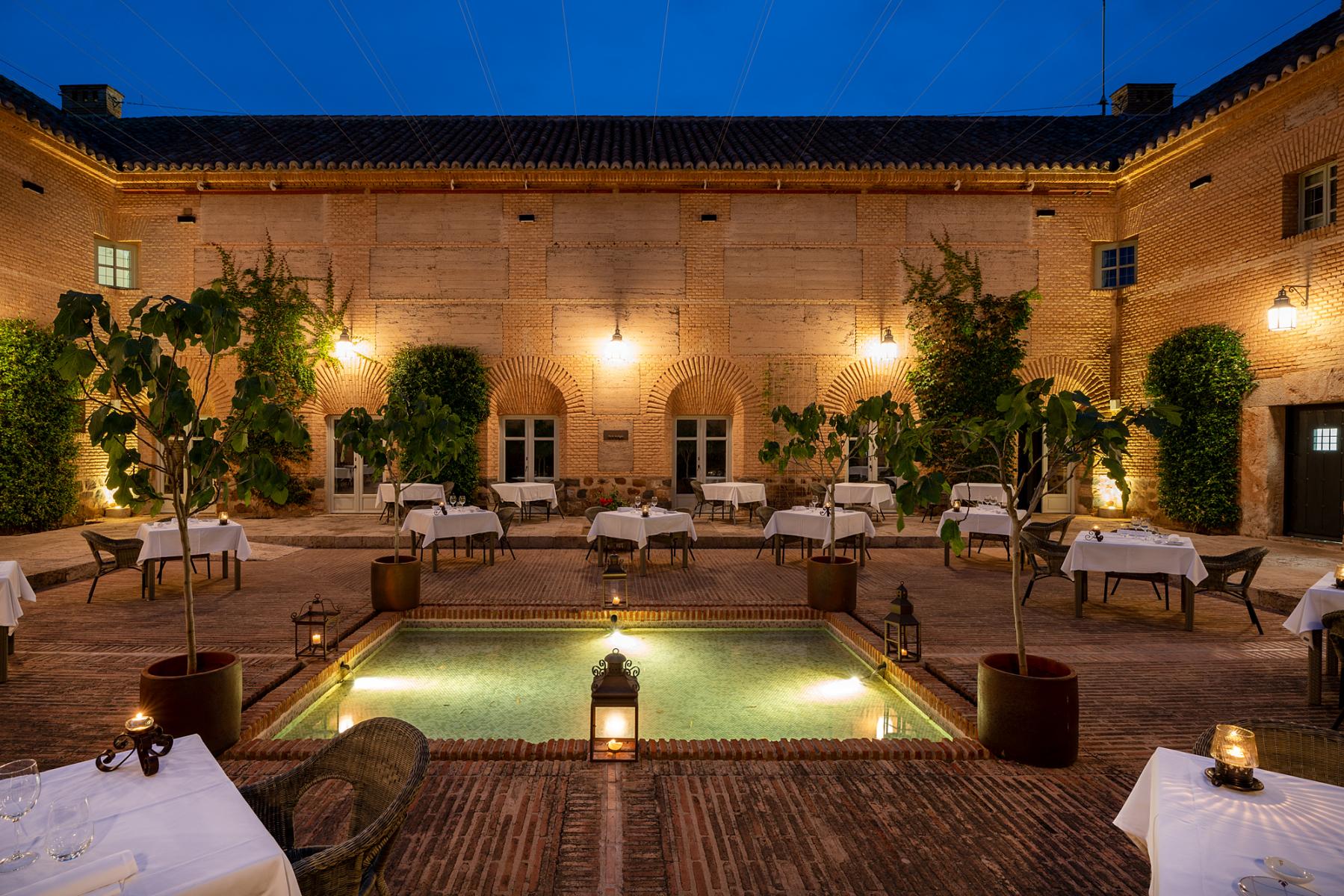 Suggestions
We also suggest these restaurants
The cuisine of the Huesca Pyrenees is, like all mountain cuisine, hearty and authentic. In this setting, the Parador de Bielsa is a gastronomic reference for its carefully selected menu...
Situated on the Gibralfaro hill, with the best views of Malaga as a backdrop and its bay on the horizon, the Parador de Málaga Gibralfaro offers the most romantic setting...
The Parador de Sigüenza is a unique place to enjoy a good meal with the most genuine Castilian and La Mancha flavour in a setting that takes you back to...
The authenticity and simplicity of traditional Castilian cuisine is faithfully reflected in the range of cuisine on offer at the Parador de Lerma. A unique culinary experience that presents tasty...
The restaurant El Jardín de Gil Blas bases its menu on traditional Cantabrian cuisine, featuring a wide range of local produce and some of the iconic specialities of regional cuisine....