Restaurant of the Parador de Oropesa
Pza. Palacio, 1, 45560, Oropesa (Toledo)
+34 925430000
[email protected]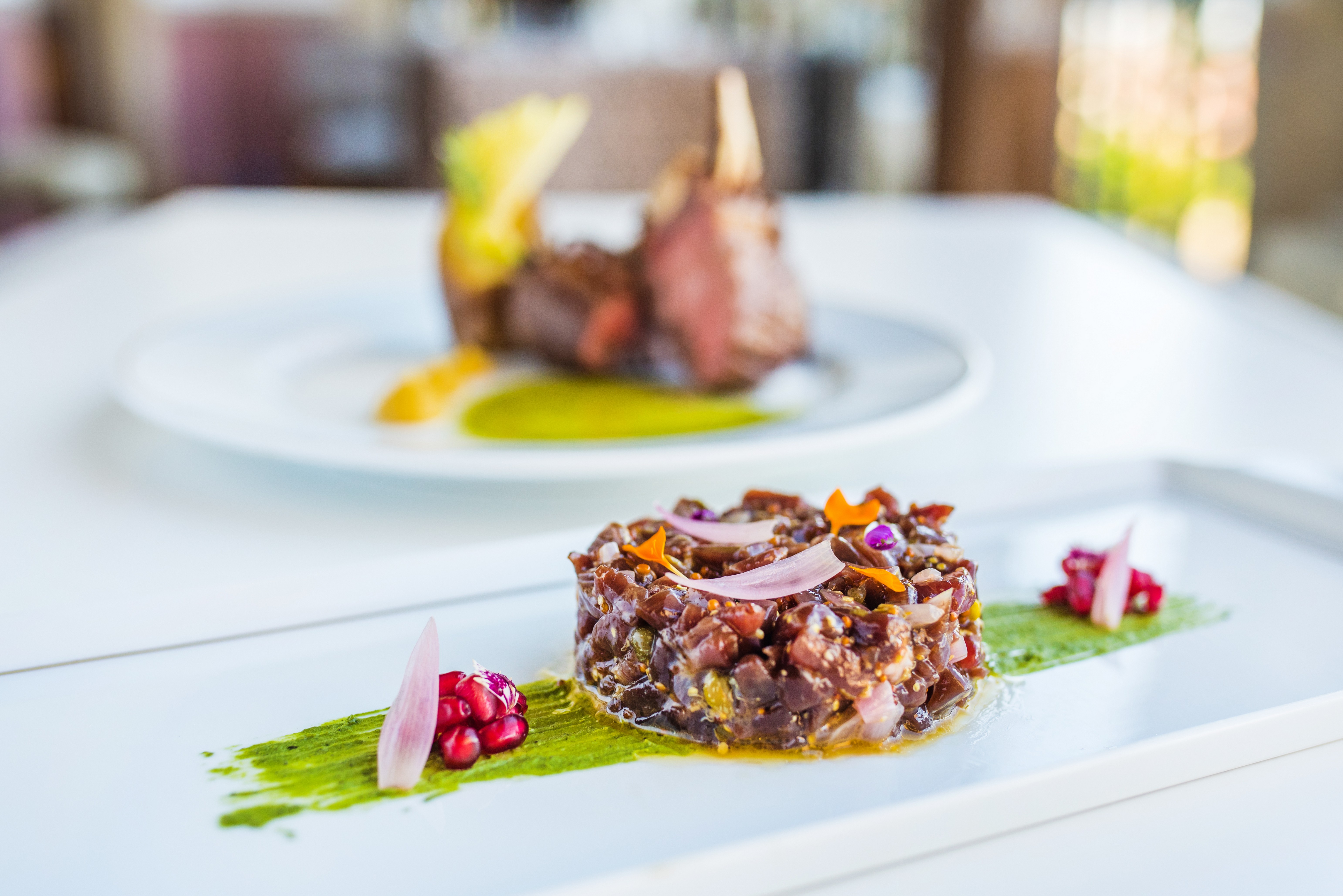 Parador
At the Parador de Oropesa you'll discover the excellent mixture of flavours and textures of the gastronomy of Toledo. The area's most traditional dishes, influenced by Extremadura, are the result of ancestral recipes, many of them of humble and pastoral origin, in which the natural flavours of products such as artisan cheeses, game meats, vegetables and spices predominate.
Restaurant of the Parador de Oropesa
A gastronomic viewpoint overlooking the Campo Arañuelo countryside
The restaurant of the Parador Virrey de Toledo, open to the Arañuelo countryside and with its views of the impressive Oropesa Castle and the Sierra de Gredos, will allow you to enjoy the excellent cabrito and lamb, Campo Arañuelo migas, stewed partridge and deer or wild boar delicacies. Be sure to try the game sausages and the Oviedo cheese. And sweeten your experience with the famous Toledo marzipan.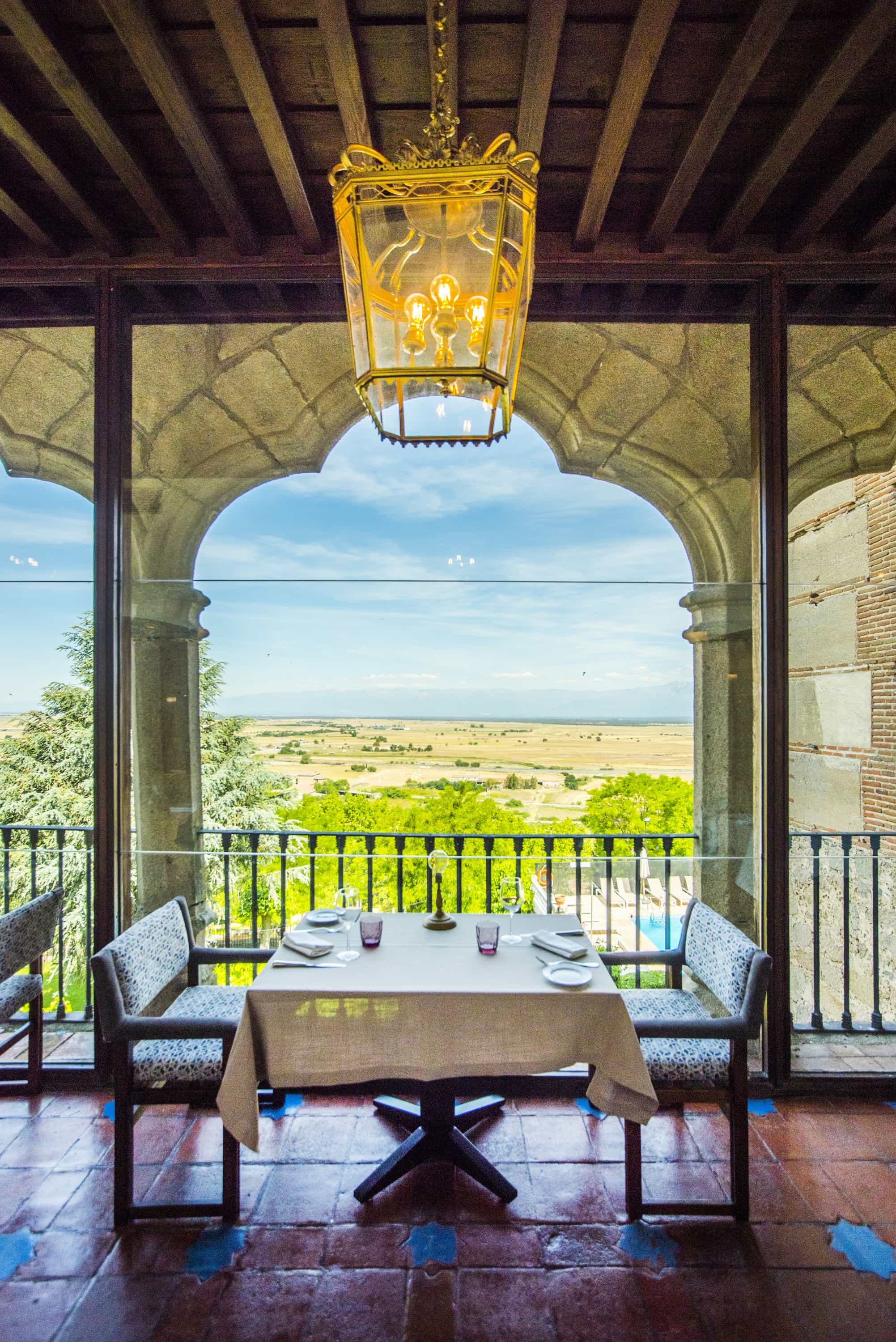 Type of kitchen
Traditional Manchego
Specialties
Matured beef tenderloin with mashed potatoes, cod with La Mancha ratatouille, game Oropesa-style stewed partridge.
Opening Hours
Coffee shop
11:00 - 00:00
The Parador
Castle and Palace of the Counts of Oropesa
The Parador de Oropesa gets its name from the town's most important noble, Francisco Álvarez de Toledo y Figueroa, who was appointed as the fifth viceroy of Peru by king Felipe II between 1569 and 1581 and accompanied Carlos I on his campaigns in Africa and Europe.
The building consists of the Castillo Viejo, a Moorish castle of the 12-13th c., and the Castillo Nuevo, built in 1402 as the palace of the Álvarez family of Toledo, counts of Oropesa. El conjunto is notable for its 16th c. stairway and the impressive keep, 25 metres in height and with 5 storeys.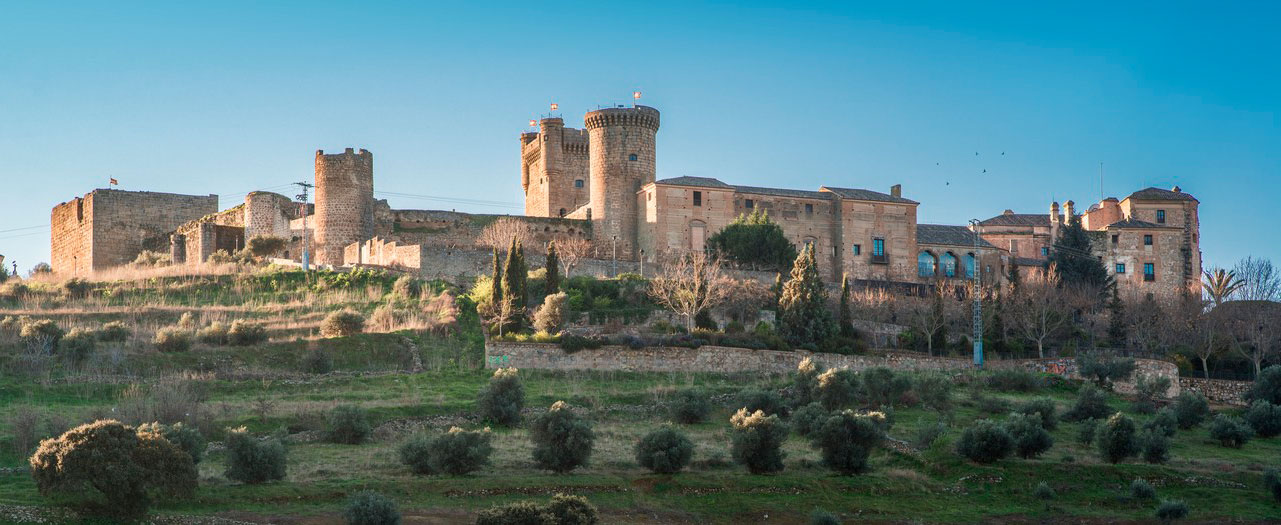 Suggestions
We also suggest these restaurants
Traditional Catalan cuisine, especially the gastronomy of the Barcelona region of Bagés where the Parador is located, is the basis of the restaurant offer at the Parador de Cardona. A...
The gastronomic offer of the Parador de Alcalá de Henares combines the culinary tradition of Madrid, without forgetting references to Cervantes' recipes as one of its great hallmarks. A menu...
The gastronomic offer of the Parador de Benavente oozes authenticity, which characterises the delicious and sober gastronomy of Zamora, marked by the highest quality raw materials from its famous local...
The Parador de Olite is an excellent showcase for the local cuisine. You'll be able to savour the prized fresh produce of Navarre's market gardens, such as artichokes, asparagus and...
Authenticity and top quality local produce characterise the gastronomic offer of the Parador de Aiguablava. A proposal that brings to the plate the breathtaking beauty and uniqueness of the landscape...