Restaurant La Arrocería (Parador de Benicarló)
Avda. Papa Luna, 5, 12580, Benicarló (Castellón)
+34 964470100
[email protected]
Restaurant of the Parador de Benicarló
Avda. Papa Luna, 5, 12580, Benicarló (Castellón)
+34 964470100
[email protected]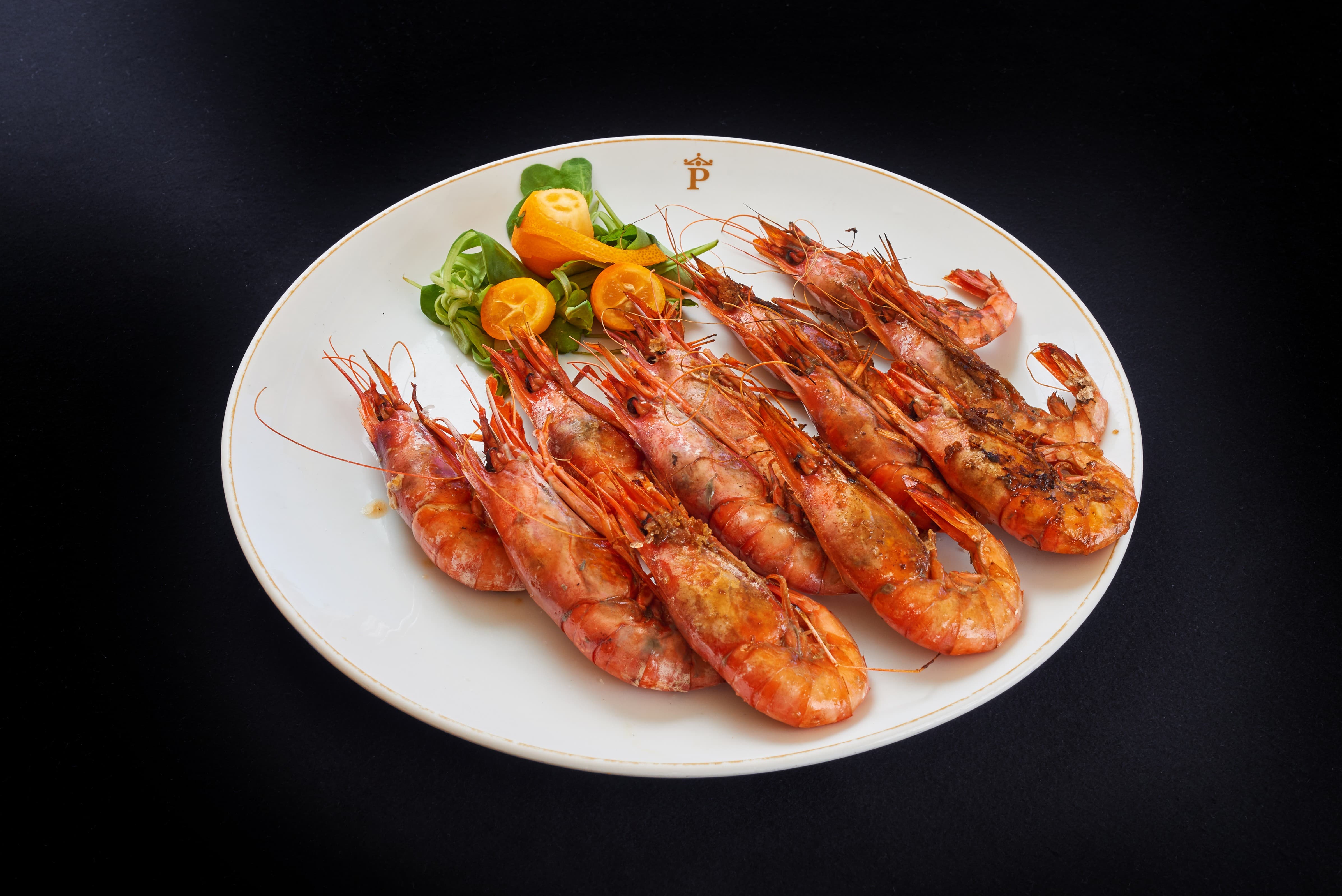 Parador
Seafood and garden cuisine
Located on the Levantine Costa del Azahar, the gastronomic offer of the Parador de Benicarló includes fish and seafood caught in the Mediterranean as well as produce from the market garden, with the excellent local artichoke at the forefront - which has a Designation of Origin - the basis of succulent dishes typical of the area, such as rice dishes and fideuás (short noodles).
Restaurant of the Parador de Benicarló
A cult of seafood and artichokes
With views of the gardens, the sea and the castle of Peñíscola, the decoration and brightness of the dining hall evoke the Mediterranean. During the summer you can dine on the terrace watching the moon reflecting on the water. On the menu, delicious fish and vegetable rice dishes, black squid, fish and seafood, cheeses and meats from the Maestrazgo region... Don't miss the octopus and fish market days in autumn and the artichoke days in winter.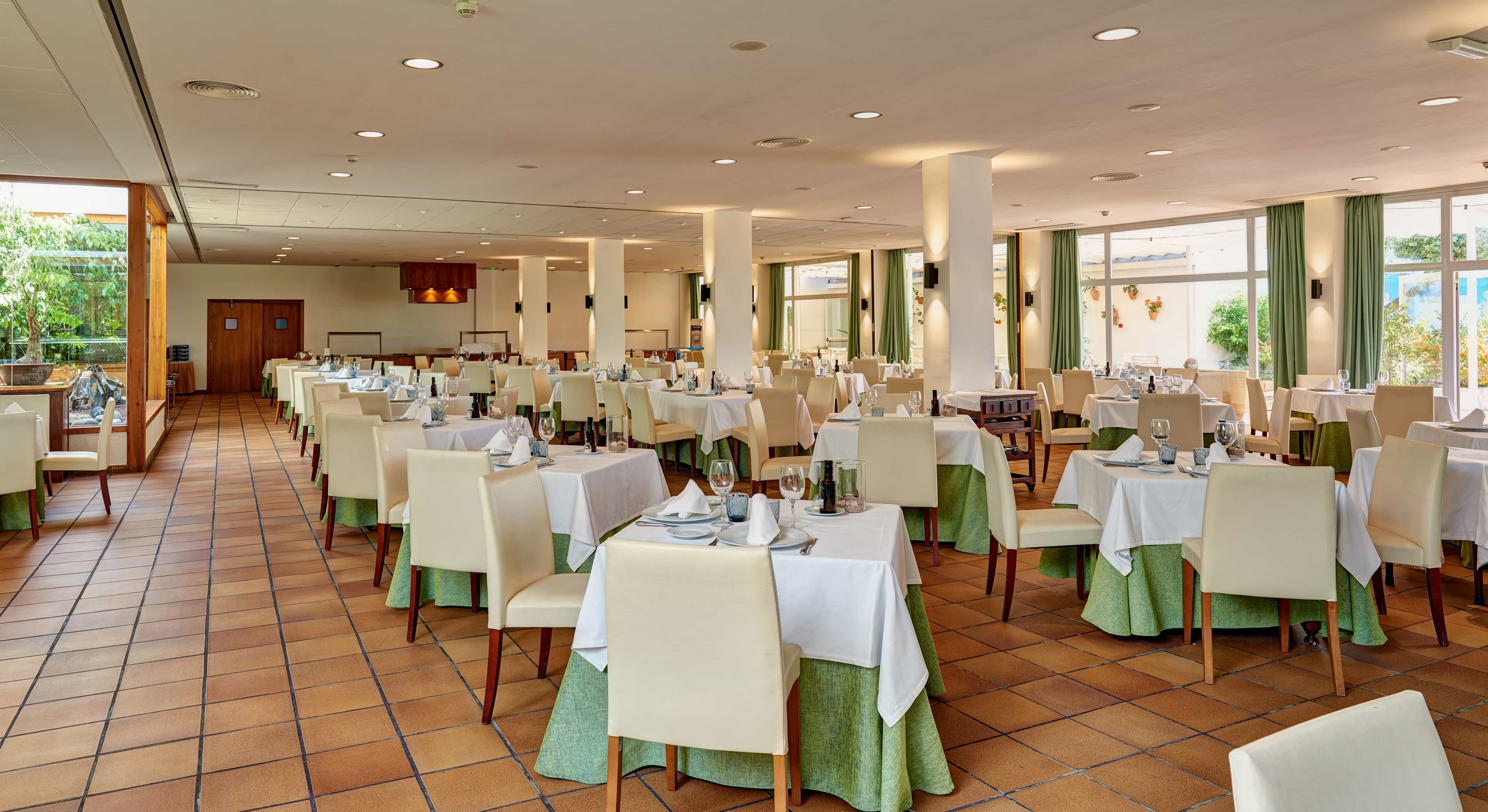 Type of kitchen
Traditional and seafood cuisine
Specialties
Arrosejats (rice dishes), fideuás (short noodles dishes), local fish, monkfish and prawn broth with potatoes, Benicarló artichoke (seasonal), pastissets, rice dishes.
Opening Hours
Coffee shop
11:00 - 24:00
Dinner
20:30 - 23:00 (20:00 - 22:30 during the winter)
The Parador
An oasis with a Mediterranean character
Benicarló is a modern maritime city, washed by a blue sea and it enjoys a wonderful climate. Its three beaches, Morrongo, La Caracola and La Mar Xica, are ideal spots for swimming. But there's also culture. You can visit the Baroque church of San Bartolomé and the City Cultural Museum in Benicarló. And its surroundings are home to the Iberian settlements of Puig de la Nao and Tossa.
Not only does the Parador offer you a peaceful haven where you wake up and have breakfast overlooking the sea, enjoy the well-tended garden, and walk on until your toes touch the sand; but it's also a dynamic city where you can go out for a drink on summer nights or practice active tourism in the Benicarló-Peñíscola Nautical Resort.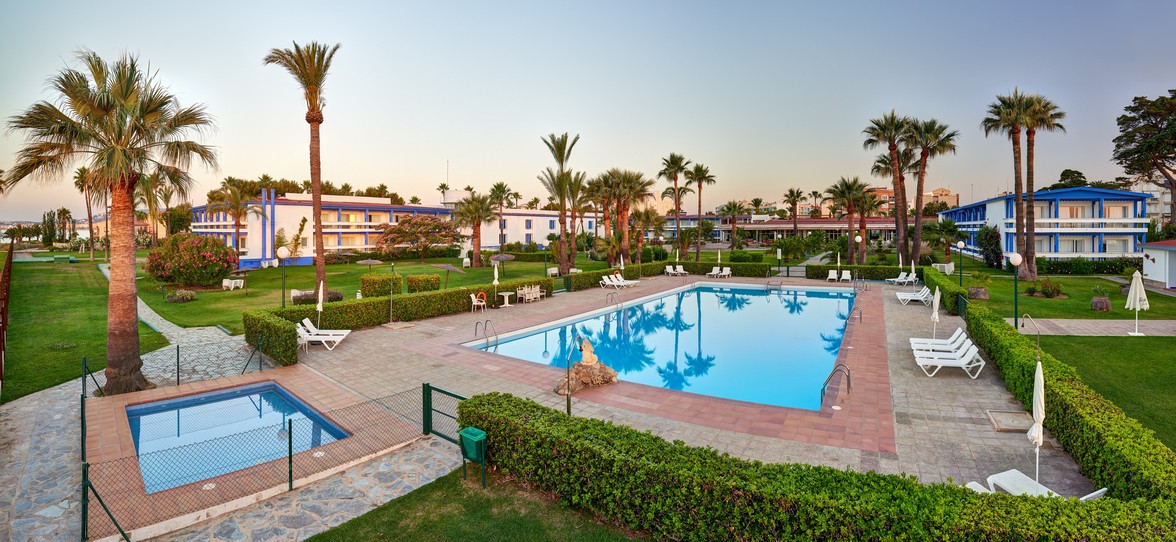 Suggestions
We also suggest these restaurants
Eating at the Parador de Toledo, a country house with the best views of the complex of historic buildings, is to immerse oneself in a culinary journey back to the...
The gastronomic offer of the Parador de Jarandilla is an exponent of the traditional cuisine of the region of La Vera which, as is the case with Extremaduran cuisine in...
An exponent of Mediterranean cuisine, Valencian food is characterised by its abundance of rich and healthy recipes, whose secret lies in the natural products of the sea and the market...
Besides the quintessential Andalusian dishes and Mediterranean recipes, at the Parador de Ronda you can enjoy specialities from the Ronda highlands, with outstanding stews and roasts, next to the iconic...
In line with the gastronomy of Seville, the restaurant offer at the Parador de Carmona is based on tradition, with a marked Arabic influence and organic produce from the garden...