Restaurant Mar i Vent - Parador de Aiguablava
Platja D'Aiguablava, 17255, Begur (Girona)
+34 972622162
[email protected]
Restaurant of the Parador de Aiguablava
Platja D'Aiguablava, 17255, Begur (Girona)
+34 972622162
[email protected]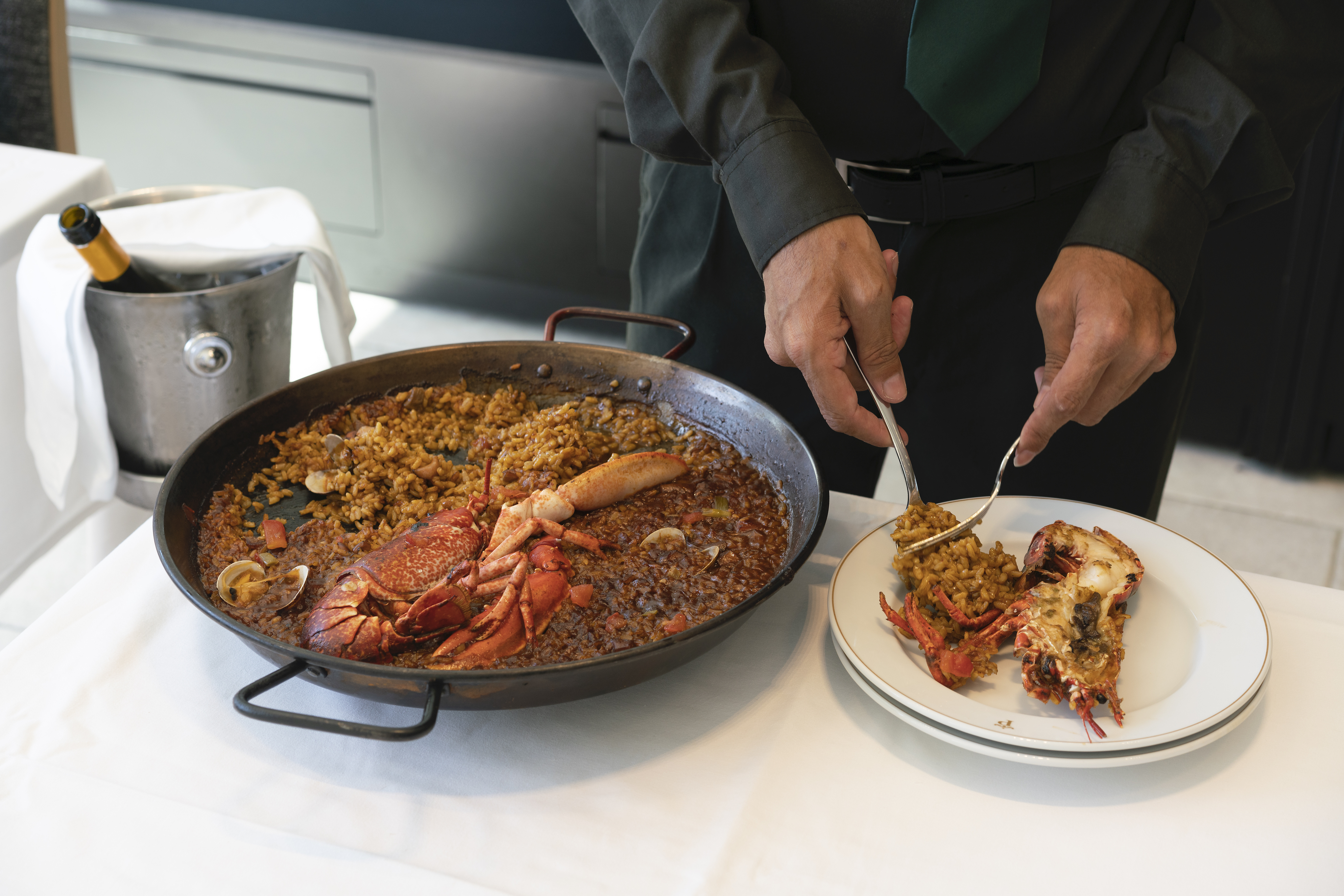 Parador
The landscape of the Costa Brava on a plate
Authenticity and top quality local produce characterise the gastronomic offer of the Parador de Aiguablava. A proposal that brings to the plate the breathtaking beauty and uniqueness of the landscape of the Costa Brava. Traditional Mediterranean and market cuisine with fish from the fish market, seafood and rice dishes.
Restaurant of the Parador de Aiguablava
An immersion in the Mediterranean cuisine
There are few things as pleasurable as a delicious meal with spectacular views of the sea, with the light breeze swaying the sailboats and the sun reflecting on the water. In this unique setting, the Restaurant of the Parador de Aiguablava offers a tasty Catalan cuisine with seafood dishes such as rice from Pals, rock fish broth, red prawns from Palamós, anchovies from l'Escala and grilled fish.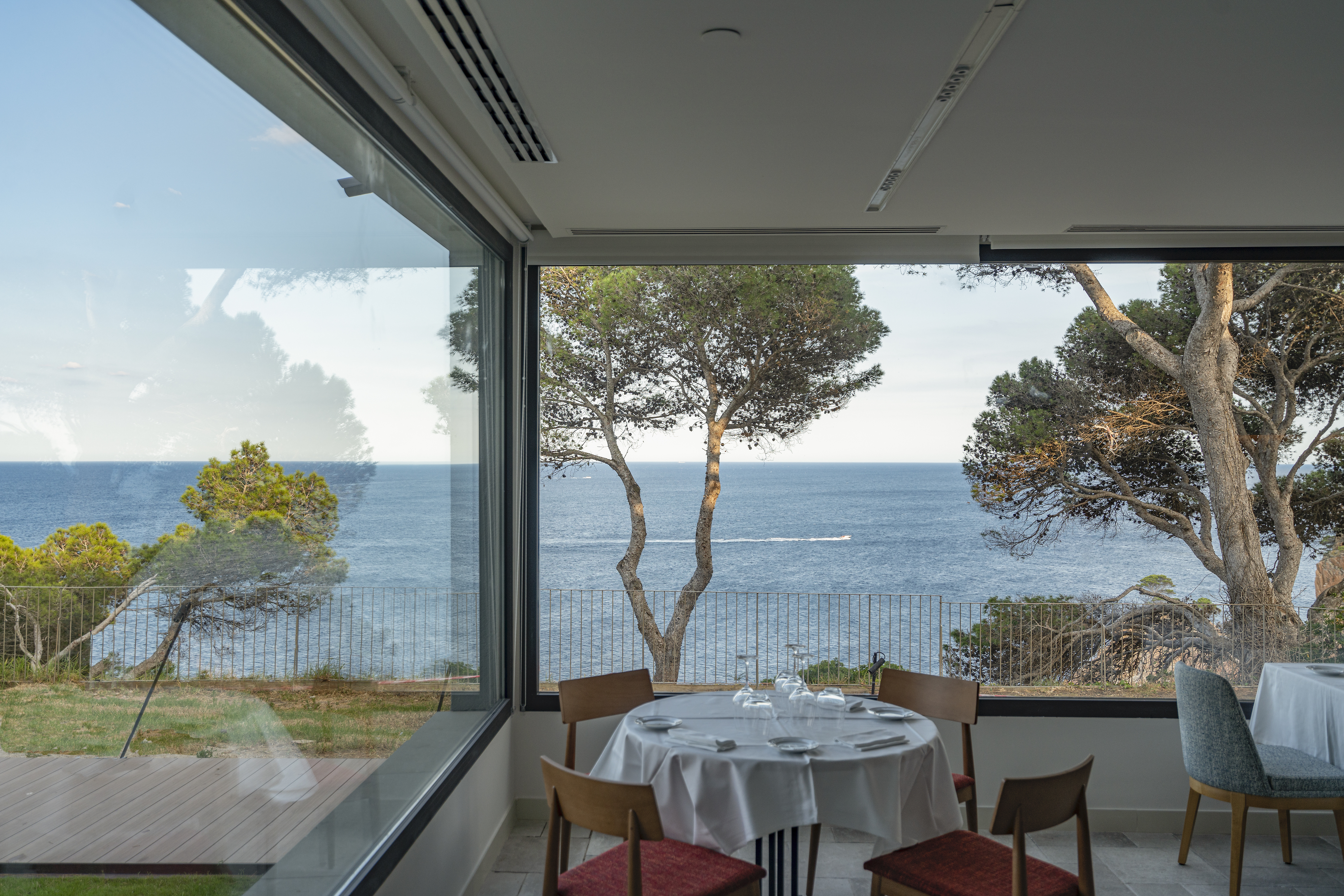 Type of kitchen
Regional, Catalan
Specialties
Fish and rice
Opening Hours
Coffee shop
11:00 - 00:00
The Parador
Where art and nature come together
In Aiguablava, art combines with the impressive Mediterranean landscape to create a beautiful and inspiring space. Reopened in 2020, the building is an outstanding modern Parador that maintains an iconic design, inspired by the typical architecture of the Mediterranean coast.
Aiguablava is sea and art. Here, the Paradores art collection shows an exhibition of more than 200 works by Catalan artists such as Dalí, Rafael Durancamps, Antoni Clavé, Tápies and Miró. It also includes large graphic works and oil paintings such as Monegros by José Beulas, Cennino Cennini o el libro del arte by Modest Cuixart and an abstract piece by Joan Hernández Pijuán.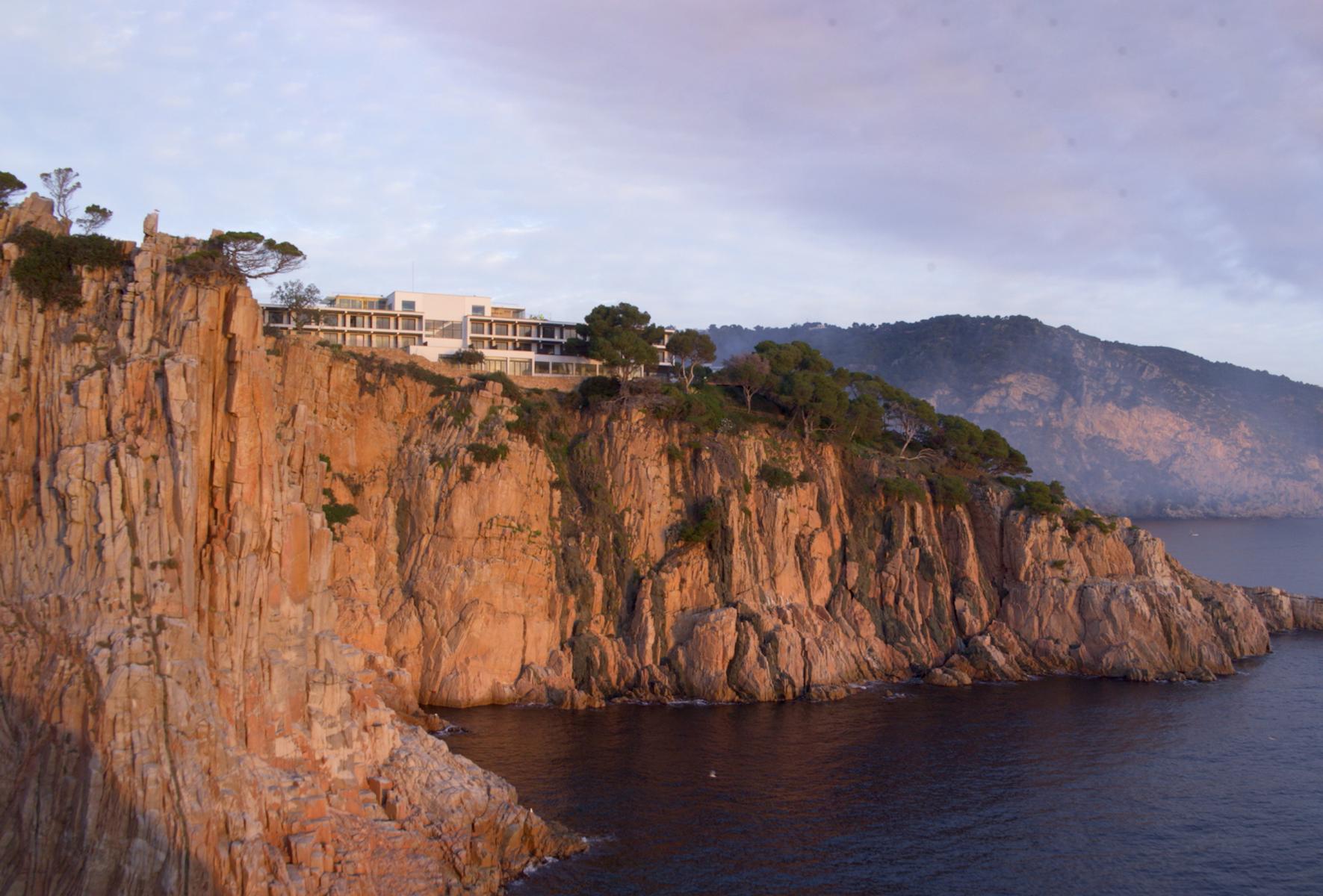 Suggestions
We also suggest these restaurants
Tradition and flavour are the basis of El Hierro's gastronomy, a reflection of a small island society limited to the use of very characteristic local ingredients. At the Parador, you...
Situated on the Gibralfaro hill, with the best views of Malaga as a backdrop and its bay on the horizon, the Parador de Málaga Gibralfaro offers the most romantic setting...
As is characteristic of the cuisine of Huelva, the gastronomy of the Parador de Ayamonte, given its privileged location, combines sea and mountains with top quality produce as the main...
The Parador de Ferrol pays homage to traditional Galician cuisine, with a gastronomy marked by a seafaring influence, given its location in the middle of the A Coruña estuary, prolific...
The gastronomic offer of the Parador de Alcalá de Henares combines the culinary tradition of Madrid, without forgetting references to Cervantes' recipes as one of its great hallmarks. A menu...