Restaurant of the Parador de Granada
Real de la Alhambra, s/n, 18009 , Granada
+34 958221440
[email protected]
Restaurant El Almorí del Generalife - Parador de Granada
Real de la Alhambra, s/n, 18009 , Granada
+34 958221440
[email protected]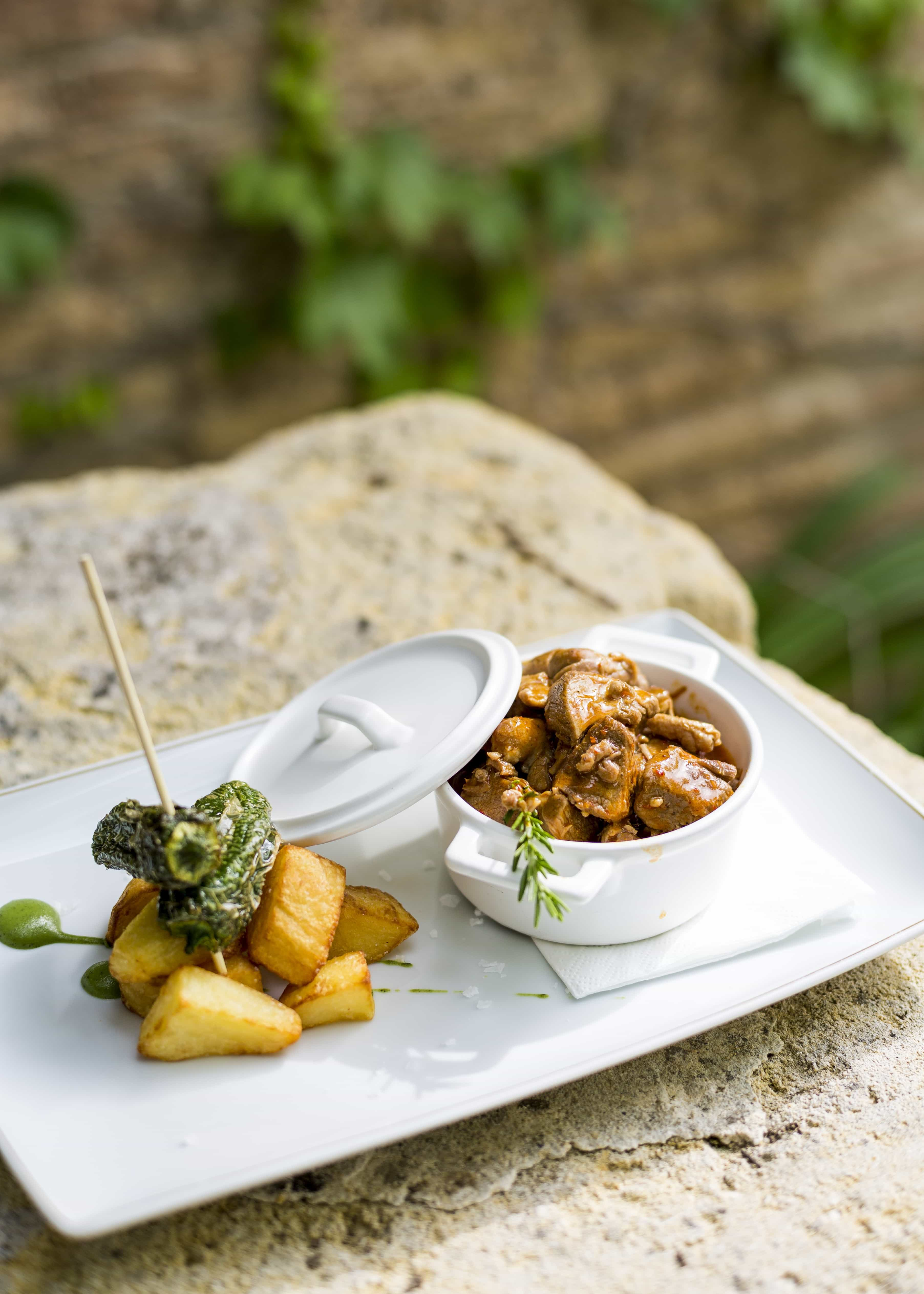 Parador
The kingdom of Nasrid cuisine
Eating at the Parador de Granada gives you the opportunity to enjoy an exclusive gastronomic experience in the Alhambra itself. A culinary proposal that, on a culinary level, is heir to the mixture of the different cultures that have passed through the ancient Nasrid kingdom over the centuries, with a special contribution from Arab cuisine.
Restaurant El Almorí del Generalife - Parador de Granada
A gastronomic dream of a thousand and one nights
As a complement to the traditional restaurant, El Almorí del Generalife is a gastronomic space with its own entity and a more informal menu with representative dishes from the different regions of Granada to share. Home-made cheeses, "cecina de Graná" (cured ham), crispy chicken in Ras-al-Hanout marinade, boiled and roasted octopus with alboronía (vegetables and paprika dish), Almadraba frigate tuna, tomato and thyme extra virgin olive oil, salmorejo (thick tomato soup), chicken breua, Iberian ham and tomato salaílla...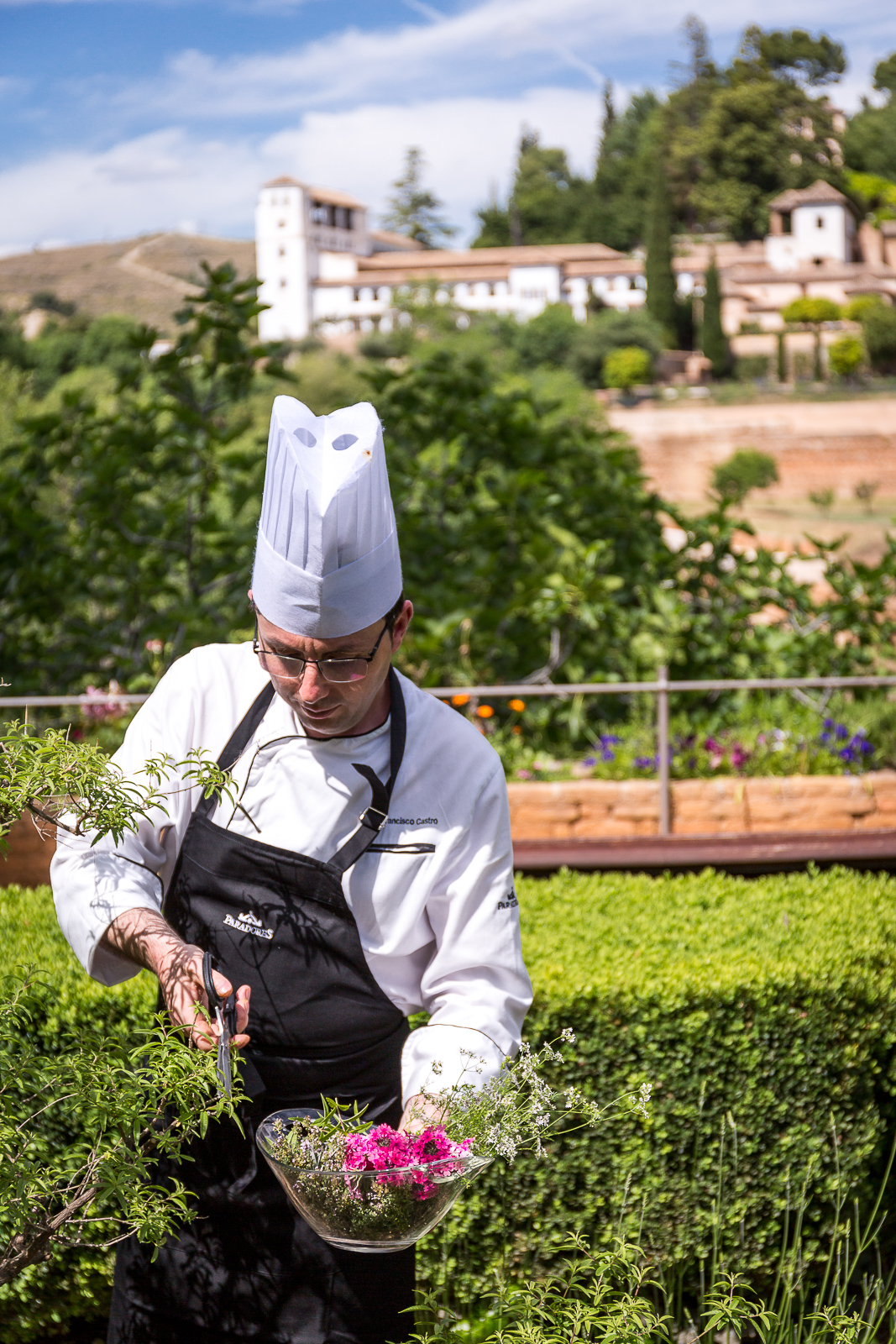 Type of kitchen
Traditional from Granada
Specialties
Nasrid breua, remojón granadino (orange salad with local ingredients), monkfish in Mozarabic sauce, alpujarreño-style kid, piononos (sweets), cake from the convent of San Francisco.

The Parador
In the heart of the Alhambra
The Parador de Granada occupies what was the Nasrid Palace of Los Infantes, which was converted by the Catholic Monarchs into the first Christian monastery in the recently conquered Alhambra and selected to house the monarchs' tomb.
The original patio, converted into a cloister, is still conserved, as are the Arabic room and the qubba, which offers a magnificent view over the Generalife through which the royal canal passed, while under the Cúpula de Mocárabes the provisional tombs of the Catholic Monarchs can still be seen. The Parador is also home to the Arab bath houses of the palace, which were discovered in 1949.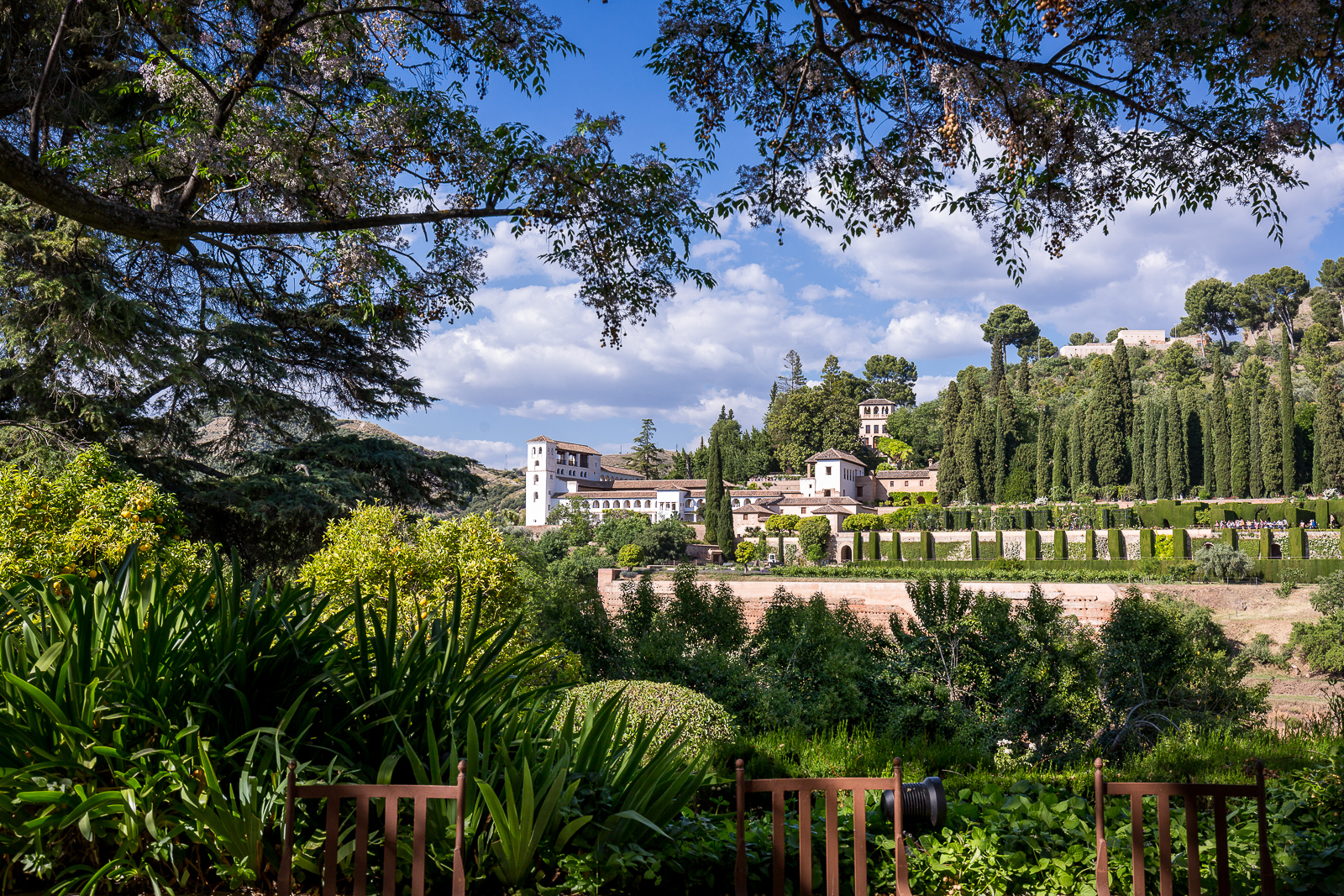 Suggestions
We also suggest these restaurants
The gastronomic offer of the Parador de Alcalá de Henares combines the culinary tradition of Madrid, without forgetting references to Cervantes' recipes as one of its great hallmarks. A menu...
Given its privileged location at the main crossroads of Andalusia, in the restaurant of the Parador de Antequera you will enjoy the traditional Antequera gastronomy and the influence of the...
At the Parador de Guadalupe you will enjoy the best traditional Extremaduran cuisine in an idyllic setting. A simple local cuisine, inspired by the monastery and using the best local...
Situated on the Gibralfaro hill, with the best views of Malaga as a backdrop and its bay on the horizon, the Parador de Málaga Gibralfaro offers the most romantic setting...
Authenticity and top quality local produce characterise the gastronomic offer of the Parador de Aiguablava. A proposal that brings to the plate the breathtaking beauty and uniqueness of the landscape...