90 years at the service of Spanish tourism
Paradores celebrated its 90th anniversary in 2019. Its origins date back to 1910, when the Spanish Government presided over by José Canalejas decided to commission the Marquis Benigno de la Vega-Inclán with the project of creating a hotel structure, non-existent in Spain at that time, whose establishments would provide accommodation for tourists and travellers, while at the same time improving Spain's international image. The following year, a Royal Commission for Tourism was created, headed by the aforementioned Marquis de la Vega-Inclán.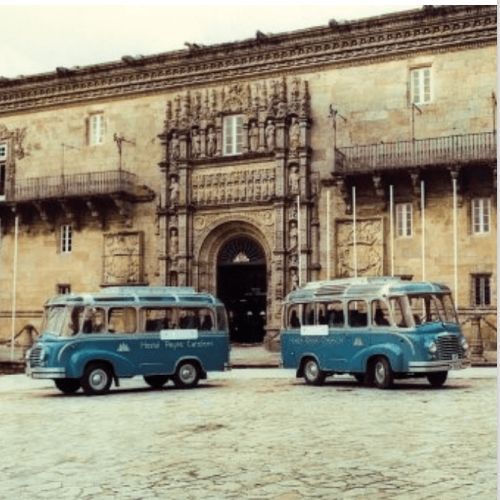 The Isla Bonita is the dream destination for all lovers of nature, tranquillity, adventure sports and astronomy. The Parador de La Palma is the perfect place to explore all its...
The old monastery of San Pablo, built in the beautiful location of La Hoz del Huécar, is home to the Parador de Cuenca, one of the most special place in...
The Parador de Aiguablava looks out over the sea surrounded by pines in a unique setting, the Punta D'es Muts, where you can enjoy beautiful coves and impressive natural spaces.
Its...
The Parador de Monforte de Lemos stands in the heart of the town, within the Monastery of San Vicente do Pino and the Palace of the Condes de Lemos, which...
The Parador de Nerja awaits you on a cliff overlooking the Mediterranean Sea, between the marvellous beaches of the Malaga coast. The large, bright hotel has rooms with terraces...