90 years at the service of Spanish tourism
Paradores celebrated its 90th anniversary in 2019. Its origins date back to 1910, when the Spanish Government presided over by José Canalejas decided to commission the Marquis Benigno de la Vega-Inclán with the project of creating a hotel structure, non-existent in Spain at that time, whose establishments would provide accommodation for tourists and travellers, while at the same time improving Spain's international image. The following year, a Royal Commission for Tourism was created, headed by the aforementioned Marquis de la Vega-Inclán.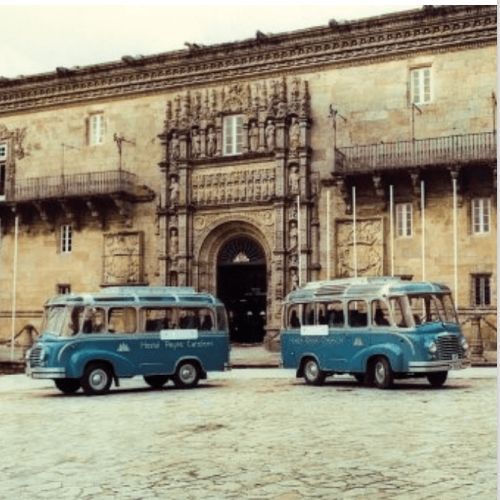 The Parador de Jarandilla de la Vera is in the Tiétar valley and La Vera, among water gorges, natural pools, and chestnut and oak forests. It occupies the former castle-palace...
The beautiful Parador de Santo Domingo Bernardo de Fresneda is in the Convent of San Francisco, just 400 metres from the historic centre of Santo Domingo de la Calzada. The...
The Parador de Zafra is located in what was once the palace of the Dukes of Feria. The building clearly shows its long and rich history, which includes the...
The Parador de Teruel offers a compendium of the Mudejar art that predominates in the city of Teruel. It is on the outskirts of the city, in a palace inspired...
If you're a lover of design, the Parador de Cádiz will fascinate you. A modern jewel of construction, it has breath-taking views of the bay from every point: its terraces,...