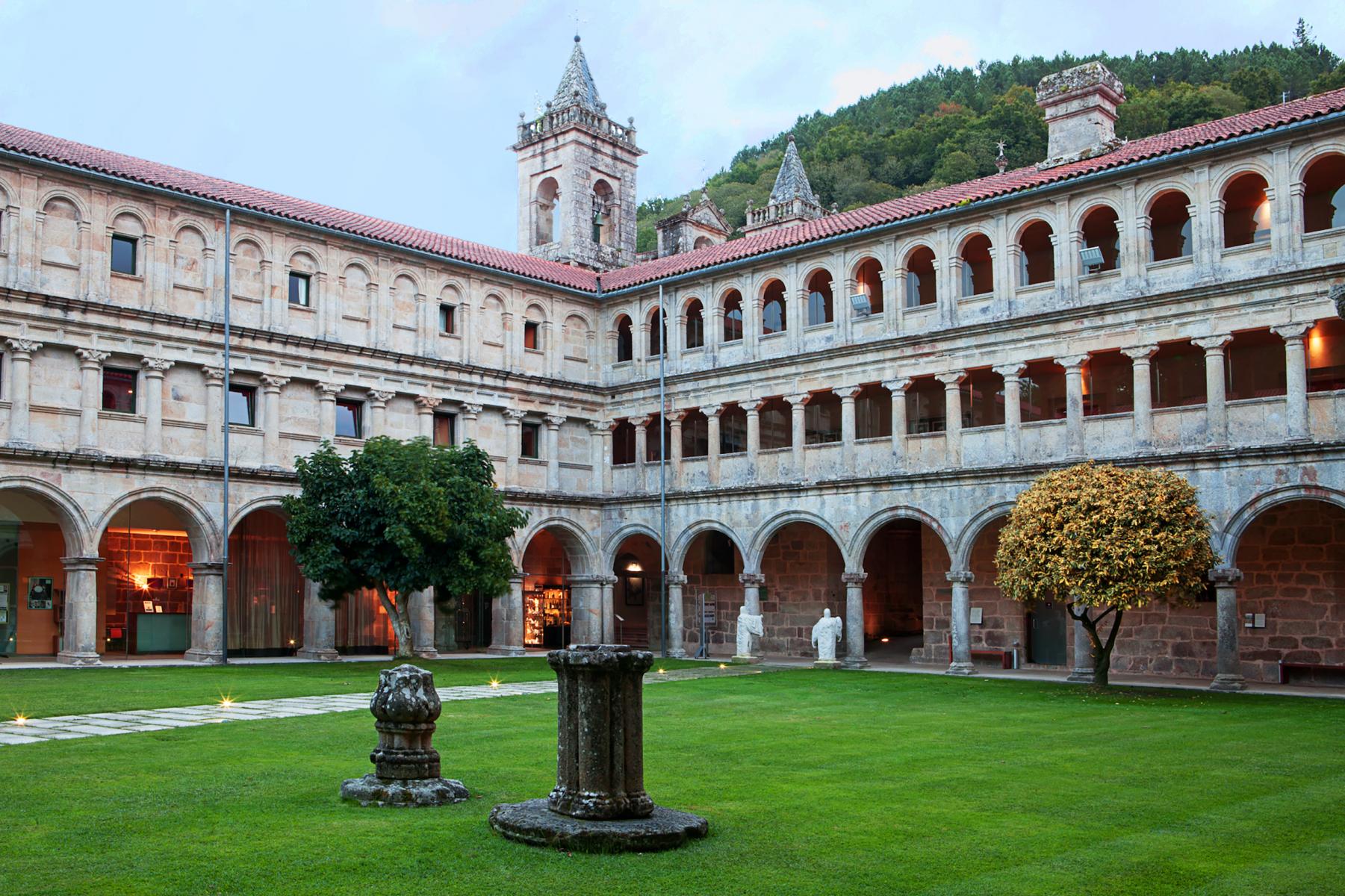 We open again
Several Paradores resume their activity with surprising prices
Start the year traveling.
Celebrate the return of these Paradores with a getaway at the best price.
Throughout the months of February, March and April, several Paradores return from their season closures with much more affordable prices. It is the perfect opportunity to meet them or visit them again. And if you take advantage of our offers, you can get discounts of up to 25% on your stays. Use our promos for stays of 2 or 3 nights until March 31!
Paradores that reopen their doors
Take advantage of these offers until March 31
A night in a Parador goes a long way: enjoying spectacular views, trying the best traditional gastronomy... Not to mention the famous breakfasts at Paradores! Imagine how much they would give two nights in a row.
A getaway to recharge your batteries, a mini-vacation or the chance to build your own bridge without waiting for a holiday to arrive. Now, with the Paradores 3 Nights Promo, you can make your stays longer.
Closings and openings of the season in Paradores

Throughout the year our establishments may suffer periods of temporary closure. Here we will keep you informed of the dates and Paradores that they affect. This calendar is constantly updated and is subject to change.
Parador
From
To
Arties
11/04/2023
17/06/2023

Ayamonte

01/01/2023
23/02/2023

Benavente

21/11/2022

21/06/2023

Benicarló

01/10/2023
29/02/2024
Bielsa
08/01/2023
03/03/2023

Calahorra

01/01/2023

02/04/2023

Castillo de Monterrei

02/01/2022

31/03/2023

Cazorla

01/01/2023
03/03/2023
Cervera De Pisuerga
01/01/2023
28/02/2023

Ciudad Rodrigo

03/07/2022

01/03/2023

Corias
01/01/2023
28/02/2023
Costa da Morte
01/01/2023
30/03/2023

El Hierro

30/01/2023

15/05/2023

Fuente Dé
01/01/2023
22/12/2023
24/02/2023
31/12/2023

La Palma

10/04/2023

13/08/2023

Limpias
02/01/2023
24/02/2023
Monforte de Lemos
01/01/2023
28/02/2023

Pontevedra

01/03/2023

01/10/2023

Puebla de Sanabria
01/01/2023
26/02/2023

Santillana del Mar

21/05/2022

30/06/2025
Santo Domingo Bernardo de Fresneda
01/01/2023
31/03/2023
Santo Estevo
01/01/2023
01/03/2023
Sos del Rey Católico
02/01/2023
28/02/2023
Tui
01/01/2023
26/02/2023
Verín
01/01/2023
19/02/2023
01/04/2023
01/10/2023
12/02/2023
11/03/2023
30/06/2023
31/12/2023
Vic-Sau
01/01/2023
26/02/2023

Vielha

01/10/2023

28/11/2023

Villafranca del Bierzo
01/01/2023
25/02/2023